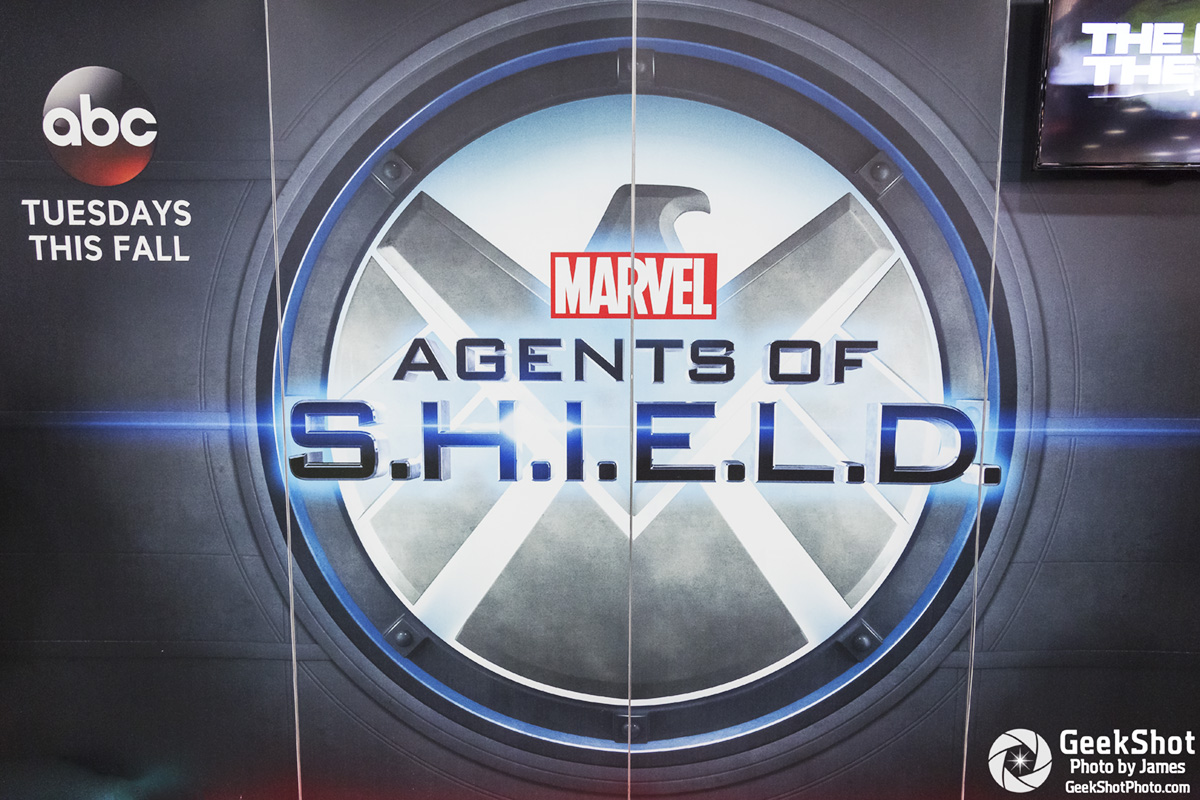 Just as we reported last week, Marvel Television is heading back to San Diego Comic-Con, but we've got some more news on what fans can expect to find at the convention. Let's get this out of the way though: One thing you likely won't be finding at Comic-Con this year? Daredevil or the other Netflix Marvel series, unless Netflix is making their own announcement. Maybe next year is the year Netflix will stop breaking our hearts.
But in better, happier news, Agent Carter and Agents of S.H.I.E.L.D. are back, for a split panel on Friday, July 10 from 3PM-4:15PM in Ballroom 20. Jeph Loeb, Marvel's Head of Television, will moderate Marvel's Agents of S.H.I.E.L.D. executive producers Jed Whedon, Maurissa Tancharoen and Jeff Bell, along with stars Clark Gregg, Ming-Na Wen, Brett Dalton, Chloe Bennet, Iain de Caestecker, Elizabeth Henstridge, Henry Simmons, Adrianna Palicki, Nick Blood, and Luke Mitchell. If that wasn't crowded enough, the panel will also feature Agent Carter EP's Tara Butters, Michele Fazekas, Chris Dingess, and Louis D'Esposito, as well as stars Hayley Atwell and James D'Arcy.
Then, you can catch all of those people (yes, really, all of them, according to the press release) at an autograph signing for Agent Carter on Saturday, July 11 at 10AM, or Agents of S.H.I.E.L.D. at 2:30PM on the same day.
Both signings will take place at the Marvel booth, and you'll need to head directly there Saturday morning to draw for a ticket for a chance to attend the signing.
Those won't be the only Marvel TV shows in attendance though, as fans can also catch up on all the latest news about Marvel Animation on Saturday from 10:30AM-11:30AM in Room 6BCF. Here, Stephen Wacker, Cort Lane, and Eric Radomski will offer exclusive first looks at the new seasons of Marvel's Avengers: Ultron Revolution and Marvel's Ultimate Spider-Man vs The Sinister 6. They'll also be showing never-before-seen footage from Marvel's Guardians of the Galaxy animated series, coming to Disney XD this fall.
How do you feel about Marvel's TV lineup? Let us know in the comments.