Doctor Who is not only returning to Comic-Con this year, but you can also find your favorite time-traveling Time Lord all over SDCC. Titan Merchandise, who makes all manner of adorable Doctor Who figures, toys, costumes, and collectibles, announced that they will be heading to Comic-Con this summer with several Doctor Who exclusives and debuts, as well as other products from their robust line. Attendees can stop by Titan Merchandise's Booth throughout the week to pick up all of the merchandise.
Here's a look at what exclusives Titan Merchandise will be bringing to Comic-Con this year:
[UPDATE June 16]
While it appears that all of Titan's San Diego Comic-Con exclusives have been revealed, they'll also have a few products debuting at SDCC ahead of regular retailers. You can grab the Doctor Who Rebel Time Lord Collection, the Sherlock Baker Street Collection, and the Ghostbusters Who Ya Gonna Call? Collection at SDCC first.
All 3″ Titans, including the Comic-Con exclusives, will be $15 each.
Here's a look at the Comic-Con debut collections:
[UPDATE June 15]
The latest reveal of Titan's SDCC exclusive vinyl figures come from Nerdist.com. First up is a Sherlock figure featuring Benedict Cumberbatch in his priest disguise from the season two premiere episode "A Scandal in Belgravia."
The second figure release is a red and angry Staypuft Marshmallow Man from Ghostbusters. Both of these figures are 3 inches tall and will sell for $15.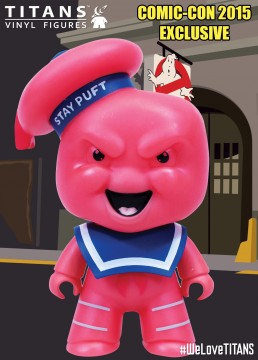 The post also gives new information on the David Tennant Doctor Who figures pictured below. The fezzed figure is also 3 inches tall and $15, but the tuxedo figure is 4.5 inches and $20.
[UPDATE June 12]
io9 has the exclusive on Titan's first round of Comic-Con exclusives, which includes not only a special comic, but also vinyl toys.
The comic, which features the Twelfth Doctor and Clara time traveling to Comic-Con 2015 before discovering that a sinister monster is trying to break through the fabric of reality to consume all life on Earth happens to be hiding in the background of convention goers' cosplay photos, will have two variant covers draw by Alice X. Zhang. From io9, here's a look at the covers: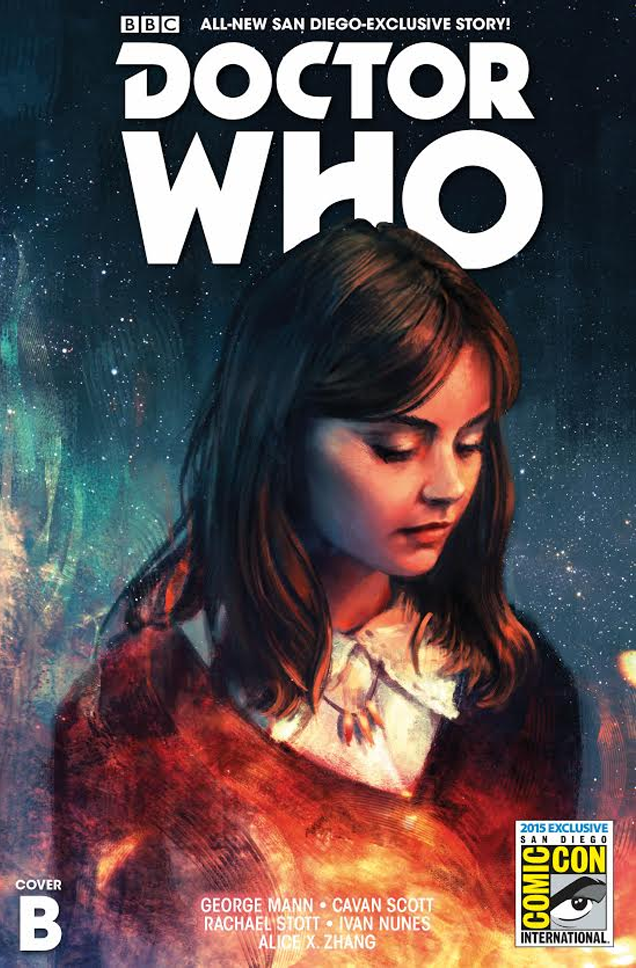 You'll also have exclusive variant issues of their three ongoing Doctor Who series, featuring the Tenth, Eleventh, and Twelfth Doctors.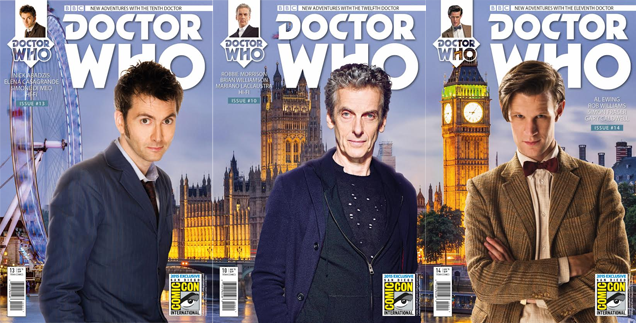 And finally, they also announced two exclusive vinyl toys, featuring the Tenth Doctor: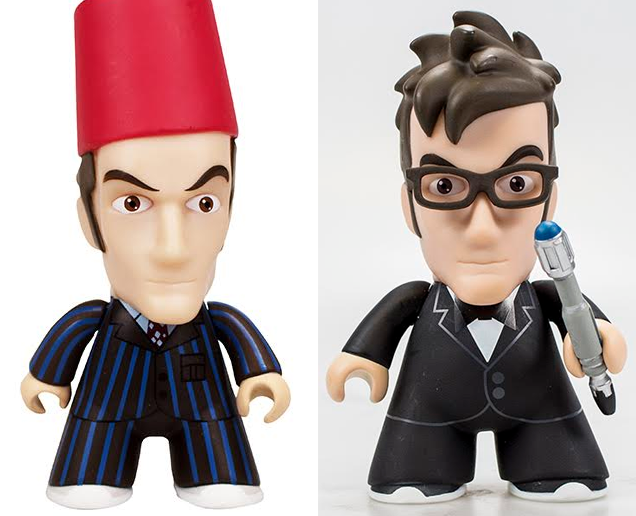 You can find more at io9.
Are you excited about Titan's offerings? Let us know in the comments.