Our friends at toddland, who make the coolest Aquabats! merch around, are headed back to San Diego Comic-Con this year with all new items. You can find them during San Diego Comic-Con at Booth #4537, as well as at the already-announced Aquabats! House of Blues show on Thursday, July 9. You'll also be able to find them at our reader party, Enchantment Under the SDCC, where we'll have a few goodies for our readers courtesy of toddland.
The Aquabats! will also be doing signings on both Friday and Saturday this year at the toddland booth, due to demand. Exact signing times are still TBA.
Pre-orders for most of toddland's SDCC offerings are all up on their website. Some items will sell out, so if you need a specific size and style, be sure to order early. So what are they bringing to the convention? Let's take a look:
This year, about half of their men's, women's, and youth tees are made with blacklight sensitive UV ink on them to make them super bright. Here's a look at this year's shirts:
They'll also have a limited edition print of the Chris Sharry design, possibly only available at the HOB show.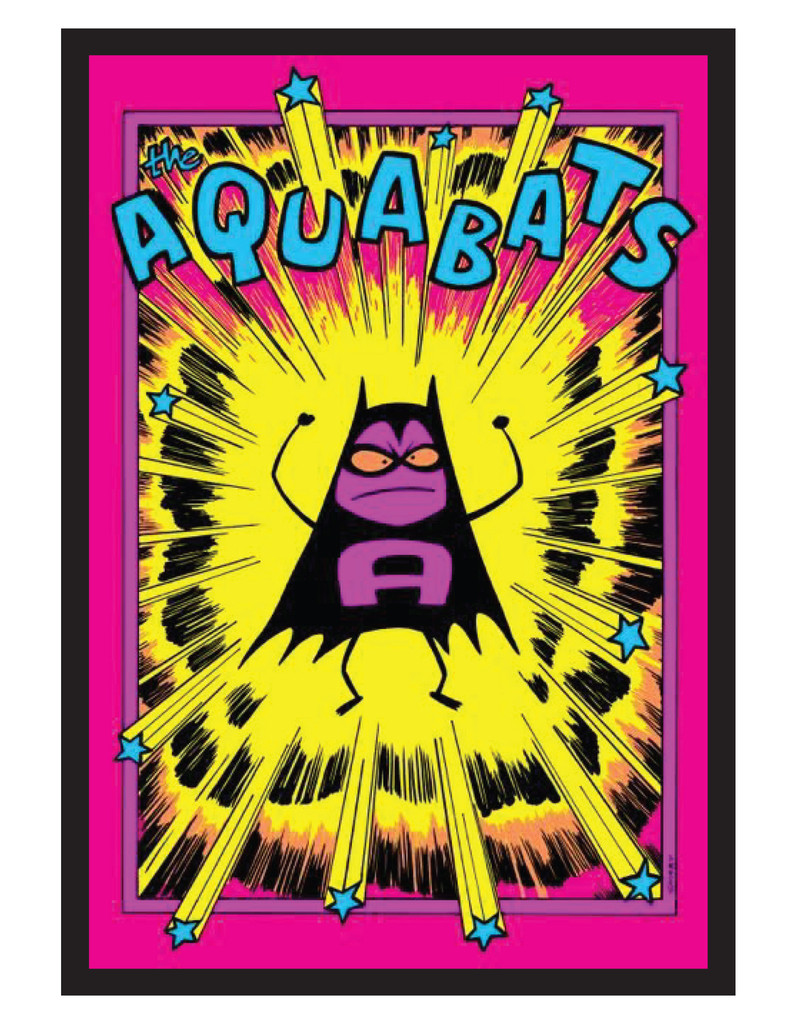 They'll have their annual Dave Perillo x The Aquabats! 18×24 print, which will have a limited run of only 60, broken out into a run of 10 per day of the convention, as well as 10 available at the Aquabats! show.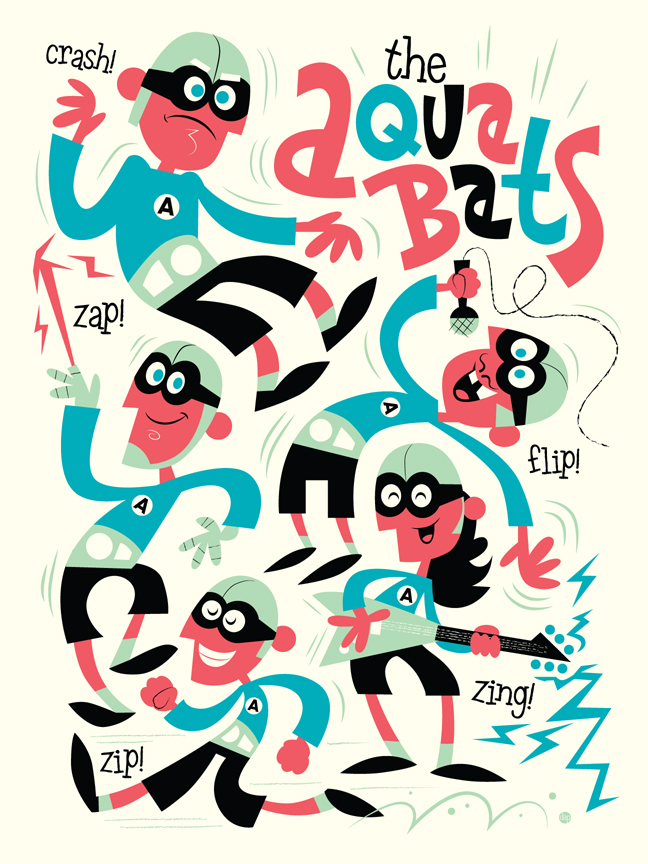 Plus, this year they'll have a brand new Battletram bumper sticker, more t-shirts, a limited edition enamel pin of 100, a limited edition 6-button pack of 100, two brand new wallets (with limited runs of 50), pajamas, and even more. Here's a look:
Are you excited about toddland's Comic-Con plans? Let us know in the comments.