Last year, UCC Distributing brought some of our favorite exclusives of all of Comic-Con (Deadpool Mr. Potato Head, anyone?), as they brought attendees some of the most unique items on the convention floor.
2015 looks to be no different, as they've partnered with Hasbro, Funko, Marvel, and more for a wide array of items at Booth #700. You can find the complete list on Comic-Con International's exclusives list, but here's a look at what they've got in store this year:
DC Comics Joker and Harley Quinn Mini Figures Box Set ($14.99): The brand new, original mini set features both chrome-painted Joker and Harley Quinn in a box set.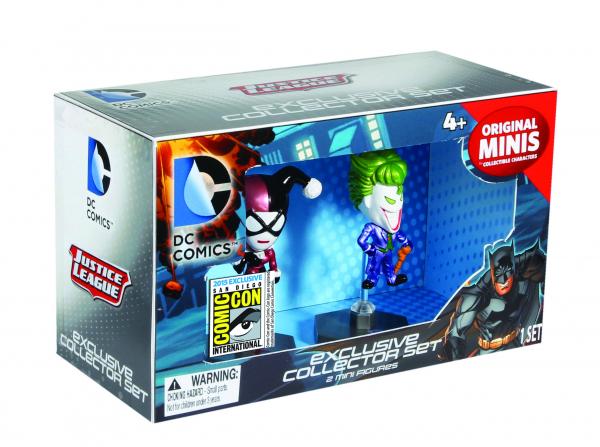 Funko Pop Dragonball Z Chrome Metallic Vegeta ($14.99): UCC Distributing has teamed up with Funko for an exclusive Dragonball Z Vegeta Funko.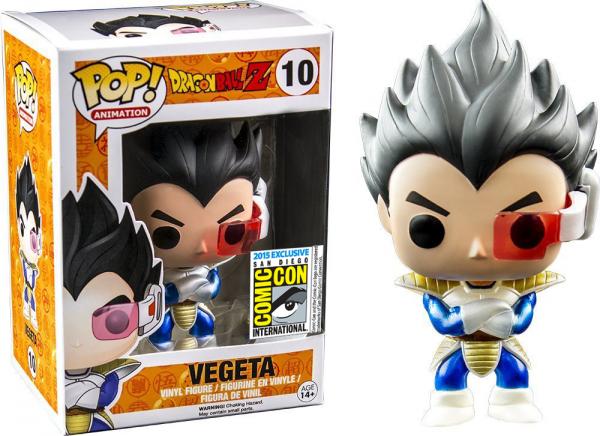 Marvel Avengers Age of Ultron 5-Piece Mini Figure Box Set ($19.99): UCC Distributing has teamed up with Marvel for a set of original minis, including Marvel's Avengers: Age of Ultron Iron Man, Hulk Buster, Captain America, Vision, and Ultron.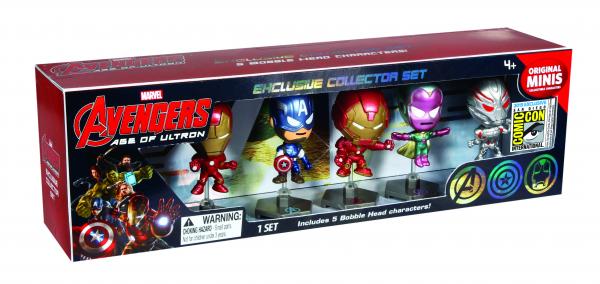 Marvel Guardians of the Galaxy 17″ Groot & Rocket Racoon Deluxe Plush set ($29.99): Marvel and Just Play have teamed up with UCC for a never before produced Groot and Rocket Raccoon 2-piece deluxe plush set. Groot stands 17″ tall, compared to 6″ Rocket who sits on his shoulder.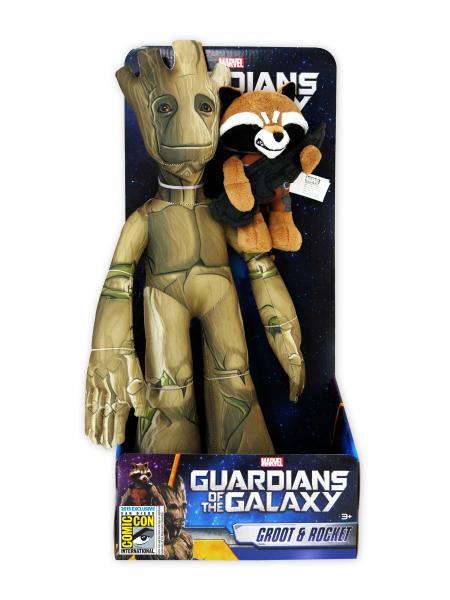 My Little Pony Pinkie Pie Sporty Vinyl Figures ($9.99 each): Hasbro is teaming up with UCC Distributing for a series of My Little Pony Pinkie Pie Sporty Vinyl figures for MLB teams, including the Dodgers, Cardinals, Red Sox, Cubs, Tigers, and Yankees. These figures will be available at the UCC Distributing Booth #700 for $9.99 each, though there's no mention yet of whether they'll also be available at the Hasbro booth, or whether these are the only Hasbro My Little Pony figures we'll be seeing.
Will you be picking up UCC Distributing's Comic-Con exclusives? Let us know in the comments.