We had so much news, that we just couldn't wait until tonight to bring you another edition of Under the Tents. So, here's this morning's AM edition, up before the schedule release. We've got lots of updates on exclusives from Top Cow, Bluefin, Stan Lee Collectibles, Luke Chueh, and even more – as well as news on how to stay up to date on Nerd HQ, how to snag your own "Potato Wookie", and more.
Here's a look at the news you might have missed:
Martin Hsu posted on his Instagram that he will be selling his buddy Brandon Dicks' take on his Dragon Dog art series at booth #4530. We have had the pleasure of reporting on some of the other artist's creations in the series and they are really something.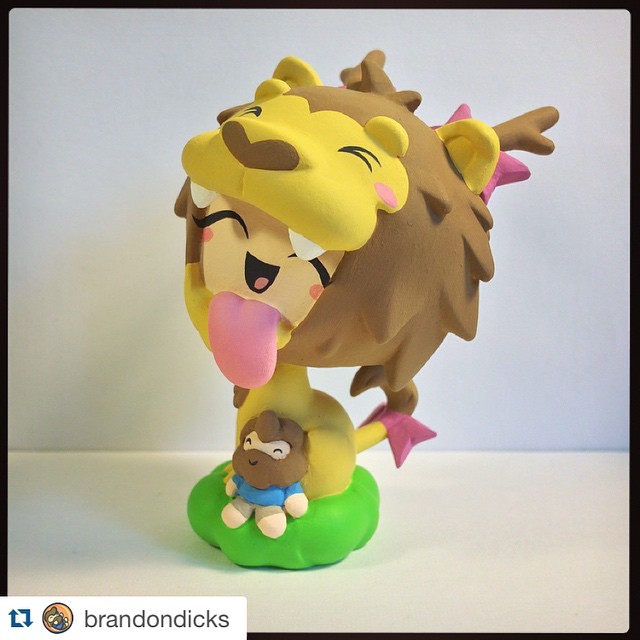 Urban Vinyl Daily posted that Luke Chueh and Munky King posted a figure and signing are headed to SDCC booth #4851.  Limited to a limited edition of 30 pieces and at $75 a pop, you might be able to snag your own Bitch – Black on Black on Black.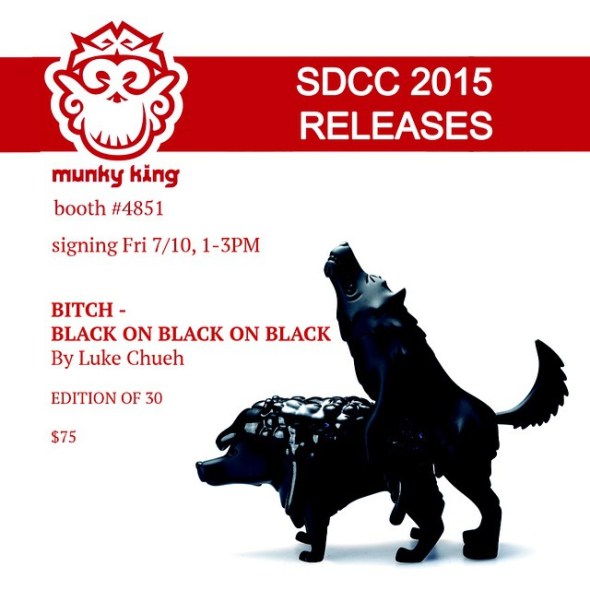 Daydreams and Giggles Studios posted on their Instagram one huge picture of many smaller pictures.  After looking further I see that they will be selling 3″ x 3″ tiny paintings.  They will be available for purchase SDCC small press P-14.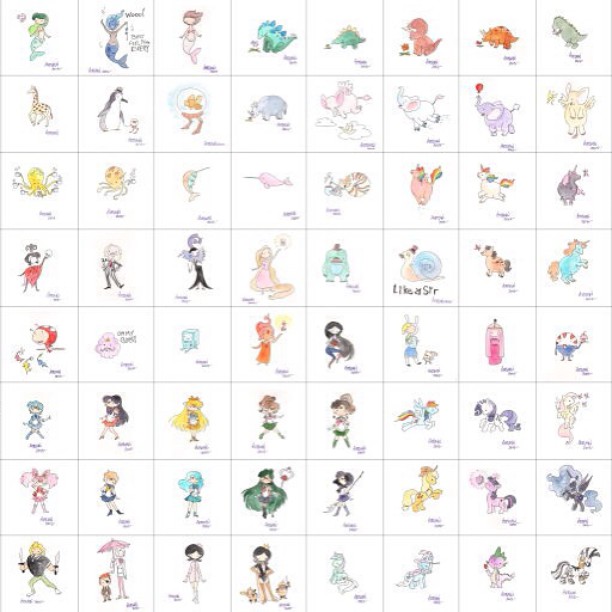 Bleeding Cool has the scoop on Top Cow exclusives.  There are quite a few prints coming your was at Comic-Con, but for some of them the quantity are limited.  There are Aphrodite IX, Death Vigil, Sunstone and Witchblade prints in runs of 25 to 5,000 and prices from $10 to $30.  There is also the Aphrodite IX book we previously reported on that is limited to $200 copies.  Finally there will be giving out the comic Adrift #1 to the first 10,000 visitors to the booth.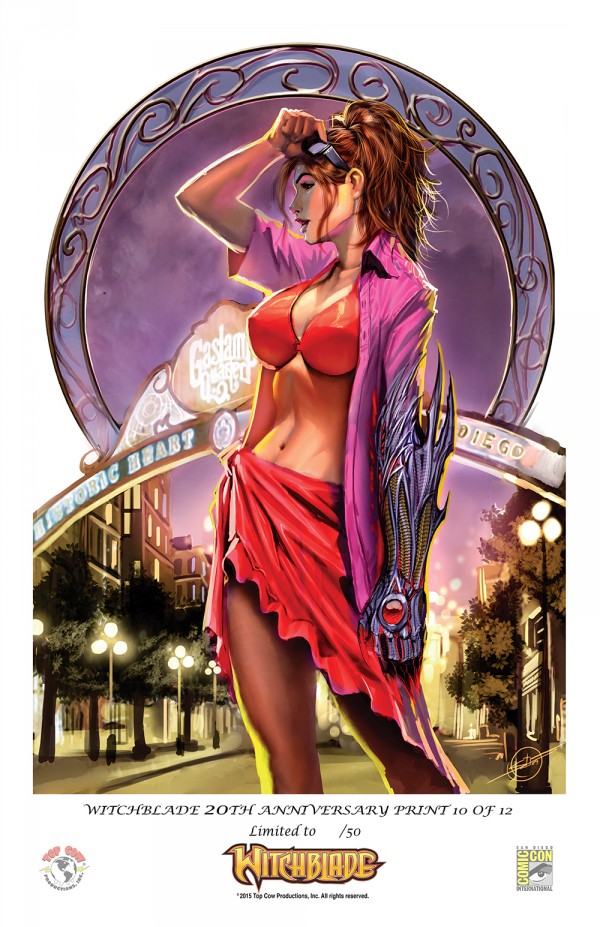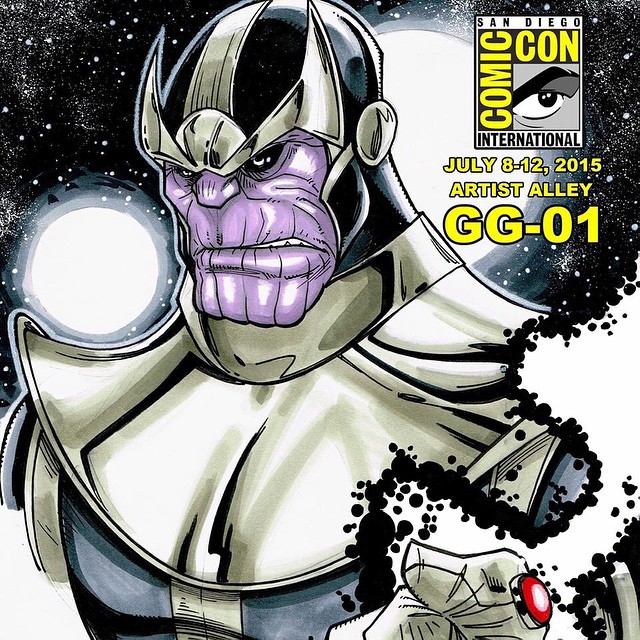 Geeky Hooker has posted another critter picture on her site, and this time its a potato-Chewbacca,  It's a potato shaped cutie that looks a whole lot like Chewie. Geeker Hooker is know in the SDCC community as the leader of a sort of scavenger hunt. She crochets these adorable little critters and tweets about where she will be dropping them.  Follow her on Twitter for your chance to get a critter of your own.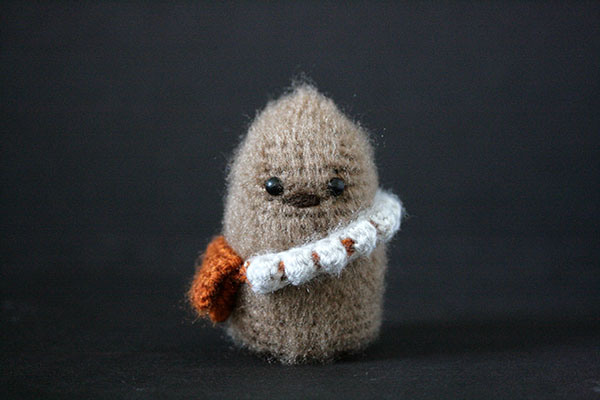 Artist Alina Chau revealed on Instagram a sneak peak of her original framed watercolor paintings she will have available at Small Press table Q-12.  She also posted another piece that really shows her diversity.
Bluefin Brands posted on Twitter information on their Batman SDCC 2015 color variant figure. It even comes with a light up Batsignal.
Special color variant Batman from Herocross exclusive to #SDCC2015 pic.twitter.com/V0cKizmZTT

— Bandai Collectibles (@BandaiCollect) June 24, 2015
SpankyStokes finally has the full reveal of the upcoming Squadt: Germ [Roach] figure by artist Ferg to be released by Rotofugi as a Comic-Con exclusive.  It is kind of scary.
Eric Powell artist behind The Goon shows off his booth art for San Diego Comic-Con on Instagram.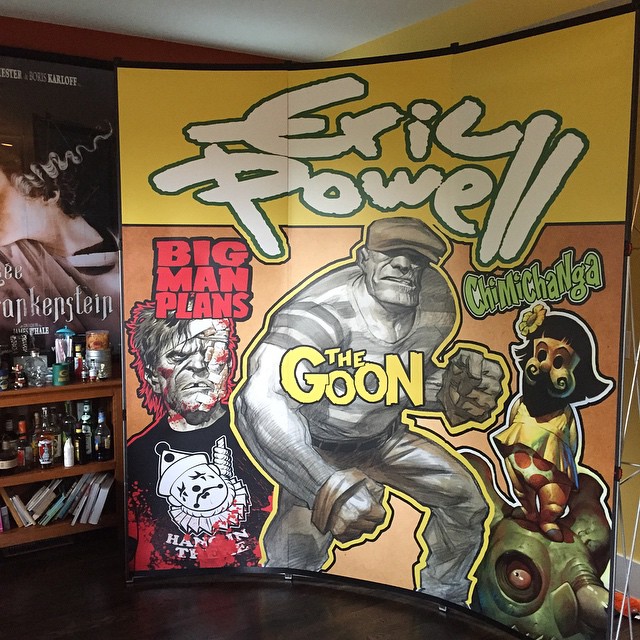 Treyarch Studios, the company behind Call of Duty: Black Ops 3's zombie mode posted a tease on Twitter that makes us think zombies are coming to Comic-Con.
It's time to start writing the next chapter… pic.twitter.com/D31SOEw8vJ

— Treyarch Studios (@Treyarch) June 24, 2015
We had previous reported on Juan Muniz's print and signing at this year's Comic-Con, but now we have more details, and a look at the final piece. The "UhOh" toy will retail for $55 each, and you can also catch artist Juan Muniz signing at the booth on Friday and Saturday at the 3Dretro/DKE Booth #5045. You'll also get a free print with every purchase.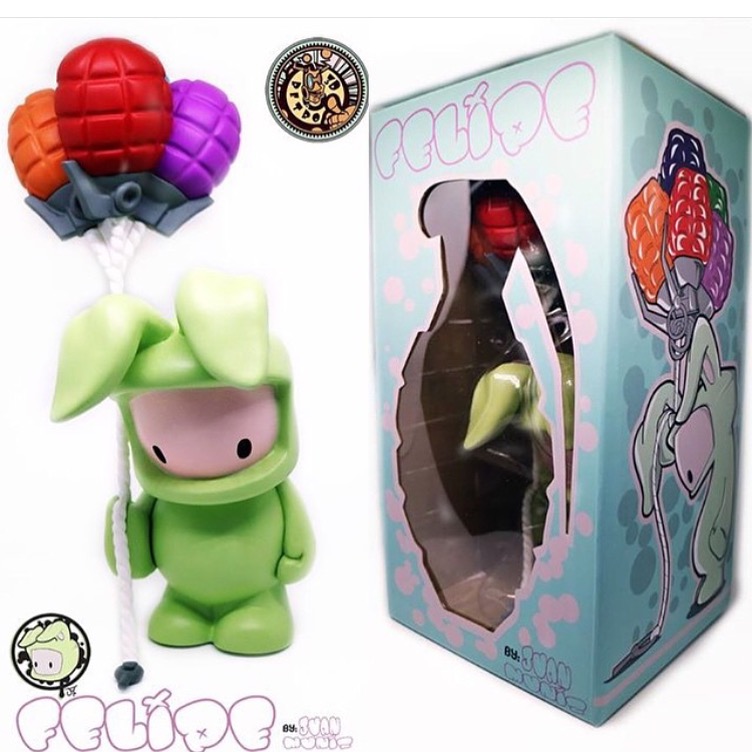 The San Diego Symphony has posted on their website a contest where the winner will get to be a guest conductor at a  rehearsal for Pokémon: Symphonic Evolutions!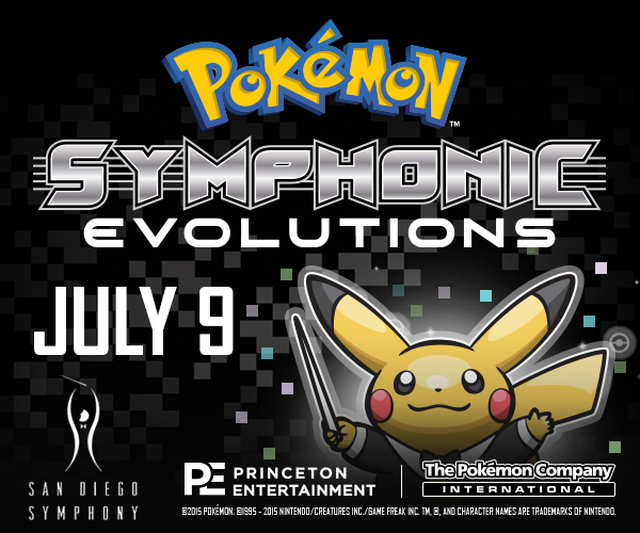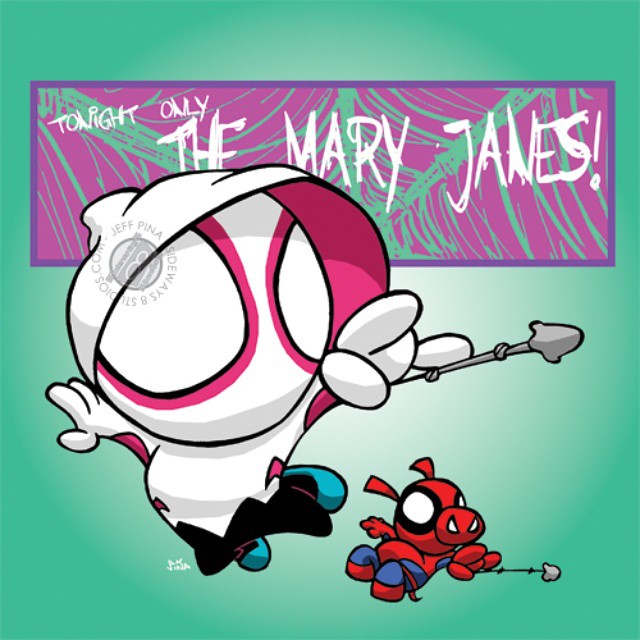 NERD ALERT…A new version of the #NerdHQ app is now available for iOS. It will be available for Android today as well.More updates to come.

— Nerd HQ (@thenerdmachine) June 24, 2015
For Android, the App is listed as NERDHQ and it is not an update. It is a completely new version of the app so delete the old one. #NerdHQ

— Nerd HQ (@thenerdmachine) June 24, 2015
Lunar Descent Clothing shared on Instagram their new buttons for their mini Lunar Decent gift bags to be given out at the Geek Chic TV cocktail hour and mixer.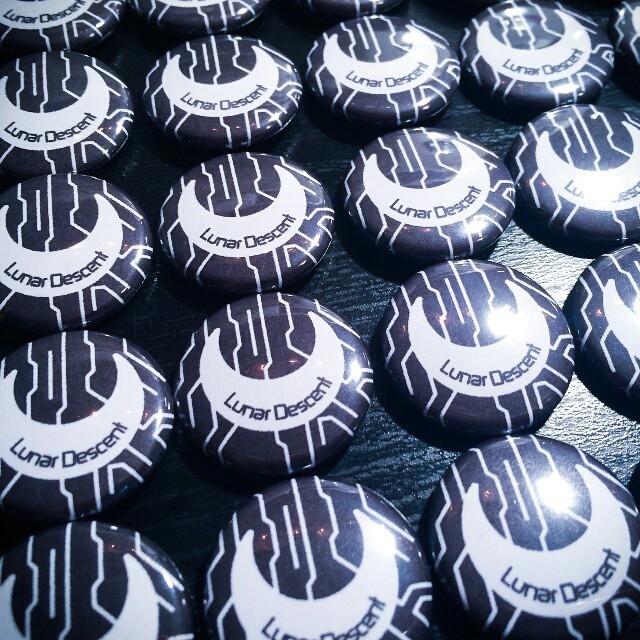 Patrick Ballesteros posted on Twitter that he is offering one of his pieces , In Stitches, for sale online for the next 48 hours for pick up at SDCC.  One of the neat differences about this one is it is printed on canvas.  The cost is $65.  Check out the tweet for details.
"In Stitches" exclusive canvas print available next 48 hours for pickup at #SDCC. $65. Email: iwantyourart@gmail.com pic.twitter.com/jeFYZdkYyV

— Patrick Ballesteros SDCC DD-08 (@PatrickBallest) June 24, 2015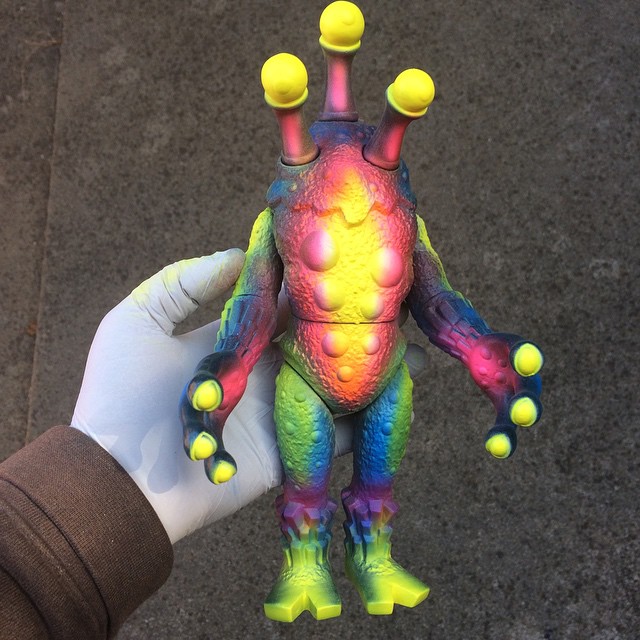 Stan Lee Collectibles has posted wave two of their exclusives on the site.  This one is really something.  It is a 1/6 scale signed Stan Lee action figure and the detailing is insane.  There will only be 1,000 made and 200 of them will be available to purchase at SDCC 2015 before they are released anywhere else.  They will be selling for $299.95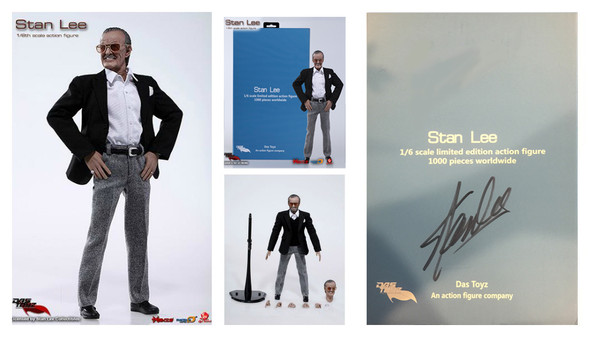 Quirk Books posted on Instagram a preview picture of their tote bags they will be bringing to San Diego Comic-Con.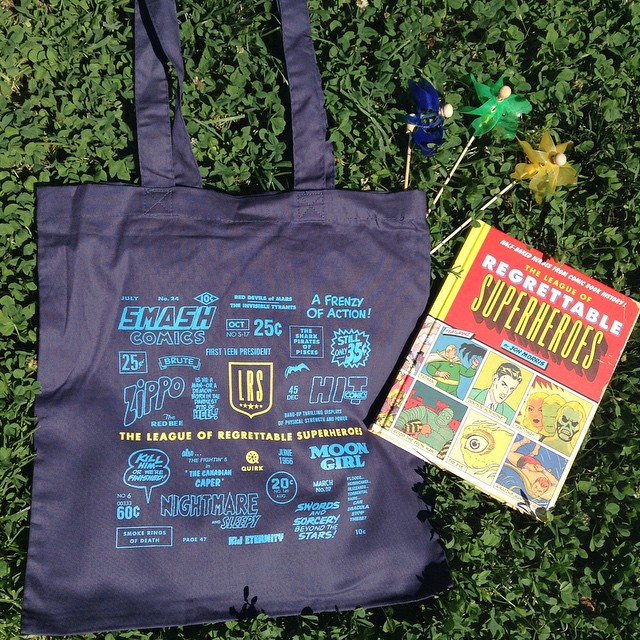 Rotofugi are working on their toys for Comic-Con and they are posting their work in progress on Instagram.  This Snybora figure looks like it is going to be multicolored and we are currently seeing only the first.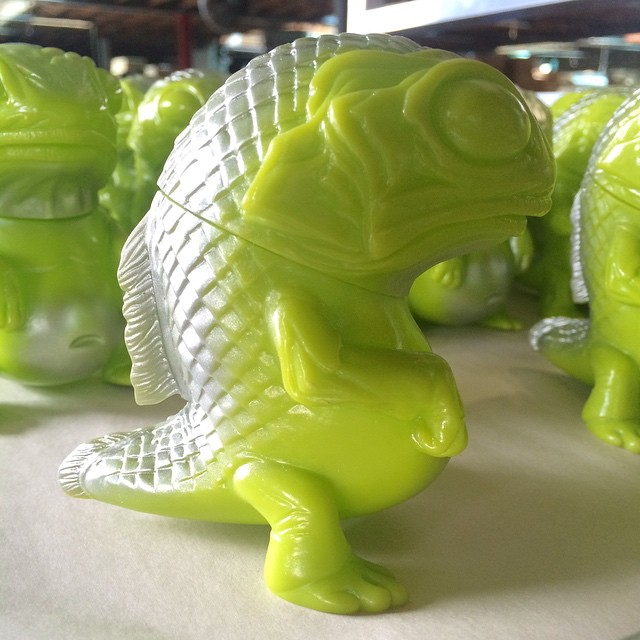 Court of the Dead has posted on Instagram that their art product line by Sideshow Collectibles will be available for view and purchase at SDCC booth #1929.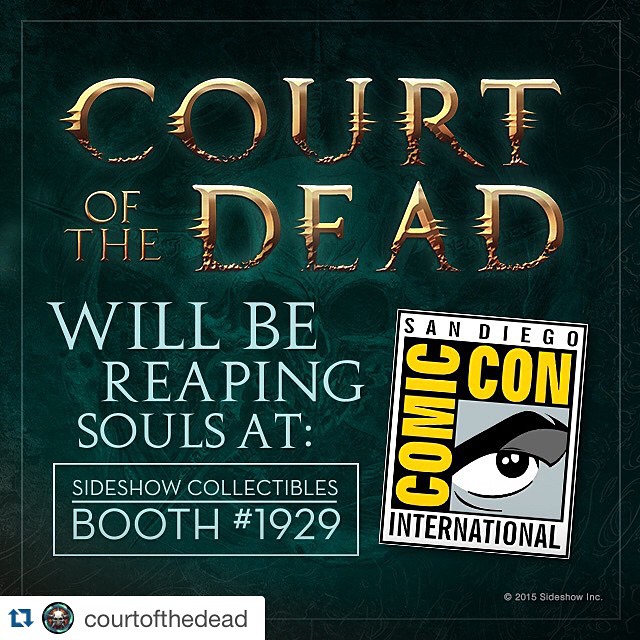 ToshWerks shared on Instagram that they will be selling Cheshire Cat etched glass pint glasses at their small press booth Q-16.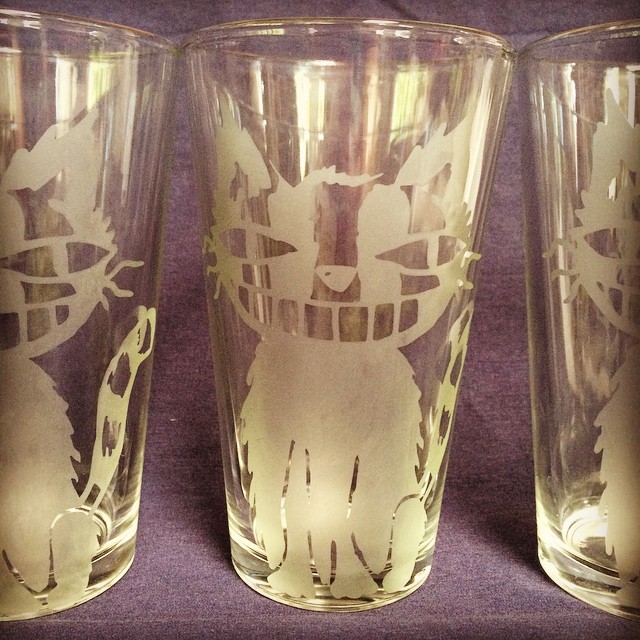 Can't wait to get your hands on those Fugitive Toys Funko exclusives? They've got a pre-order up on their site for $64.97 for all three of their SDCC exclusives.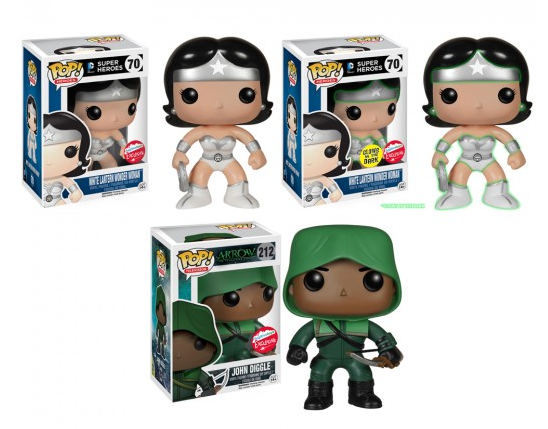 Anything we missed? Let us know in the comments, drop us a line or tweet us at @SD_Comic_Con.