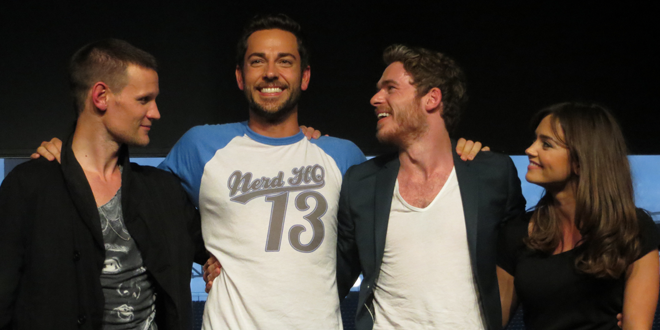 There are many moving parts to San Diego Comic-Con, including the offsite events in what Comic-Con International has long said helps contribute to the "campus feel" of downtown San Diego during the convention. None of those offsites is more widely anticipated than Nerd HQ, the brainchild of Zachary Levi and David Coleman, and their co-owned lifestyle brand The Nerd Machine. Nerd HQ is a combination of just about everything that's great about the convention: Fans can attend "Conversations for a Cause" panels that feature TV and film celebrities, test drive the latest and greatest in gaming, hang out and relax away from the rush of the main convention, and they can do it all while raising money for the charity Operation Smile.
Fans have eagerly been awaiting news on this year's Nerd HQ since last Comic-Con ended, and the wait ended on Wednesday, when The Nerd Machine revealed some big news. This year's event is on the move once again, this time to the New Children's Museum across the street from the Marriott Marina Hotel — and they've got big ideas for the new venue. This week, we talked to both Levi and Coleman about the move, and what attendees should expect for 2015.
As most attendees know, this isn't the first time the event has moved. In five years, this will be the event's fourth home, after previously utilizing Petco Park the past two years. The group is always looking to build upon each event though, and ultimately decided that the New Children's Museum was the best fit for 2015.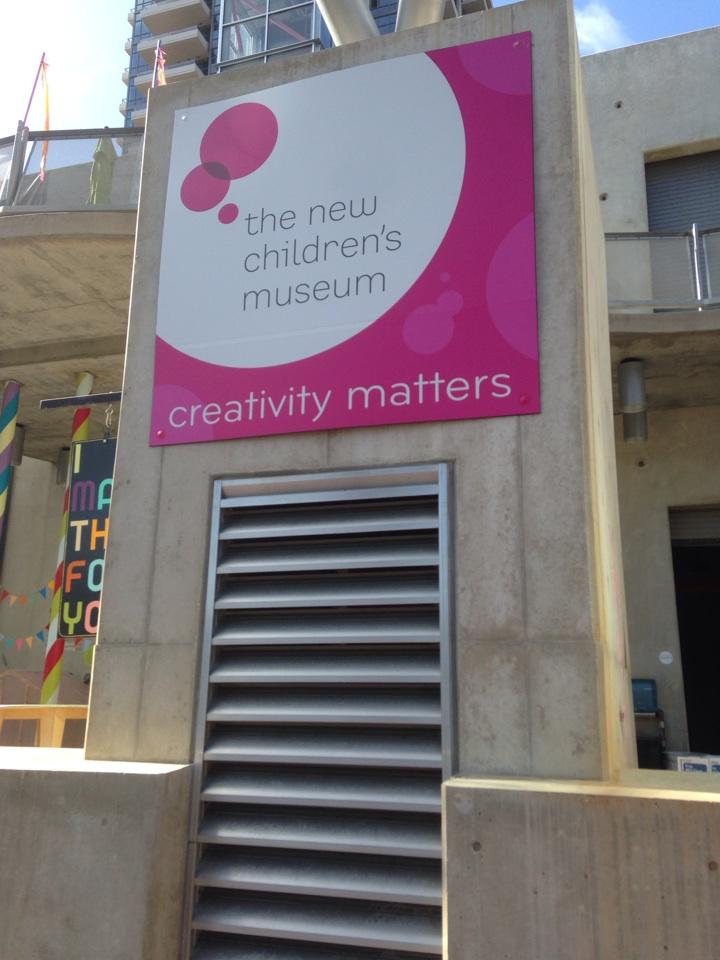 "Since the beginning of HQ, we've always been looking to make the best possible event that we can make," Levi said. "And every venue that we've been in has had pros and cons to it. We try not to settle for anything that is not quite the exact right and perfect place that we could be, and as awesome as Jolt'n Joe's and Block 16 and Petco Park have been in the last four years, there were still things that we weren't able to accomplish in the ways we wanted to accomplish them. So we've always kept our eyes and ears open for perhaps a better venue that fits our needs more appropriately and the New Children's Museum is just incredible on so many levels."
The two biggest selling points for the New Children's Museum, though, were that they gave Nerd HQ a chance to have their own dedicated space, instead of sharing the venue with other offsites, and that the museum itself is also a charity. Given Nerd HQ's deep roots with giving back — all proceeds from the Conversations for a Cause go to Operation Smile each year — it was a "huge thing" that made choosing the museum feel more cohesive and conducive for the purpose of Nerd HQ.
The new venue features 35,000 square feet spread out over three floors, and each one will have a specific purpose during the event. The lower level will be where the Conversations for a Cause panel series happen, while the main floor will be used for activations, lounges, and gaming, and the third floor will be all gaming from headline sponsor AMD, a technology company that millions of intelligent devices, including gaming consoles.
"We're going to have a lot of amazing tech and gaming that will be announced in the coming weeks, which is going to be unbelievable, some of the stuff we're going to have," Coleman said. "Some world exclusives, some tech world exclusives, that kind of stuff. So we just want people to know that we're doing our very best in giving fans the most access and the most fun they can have at Nerd HQ."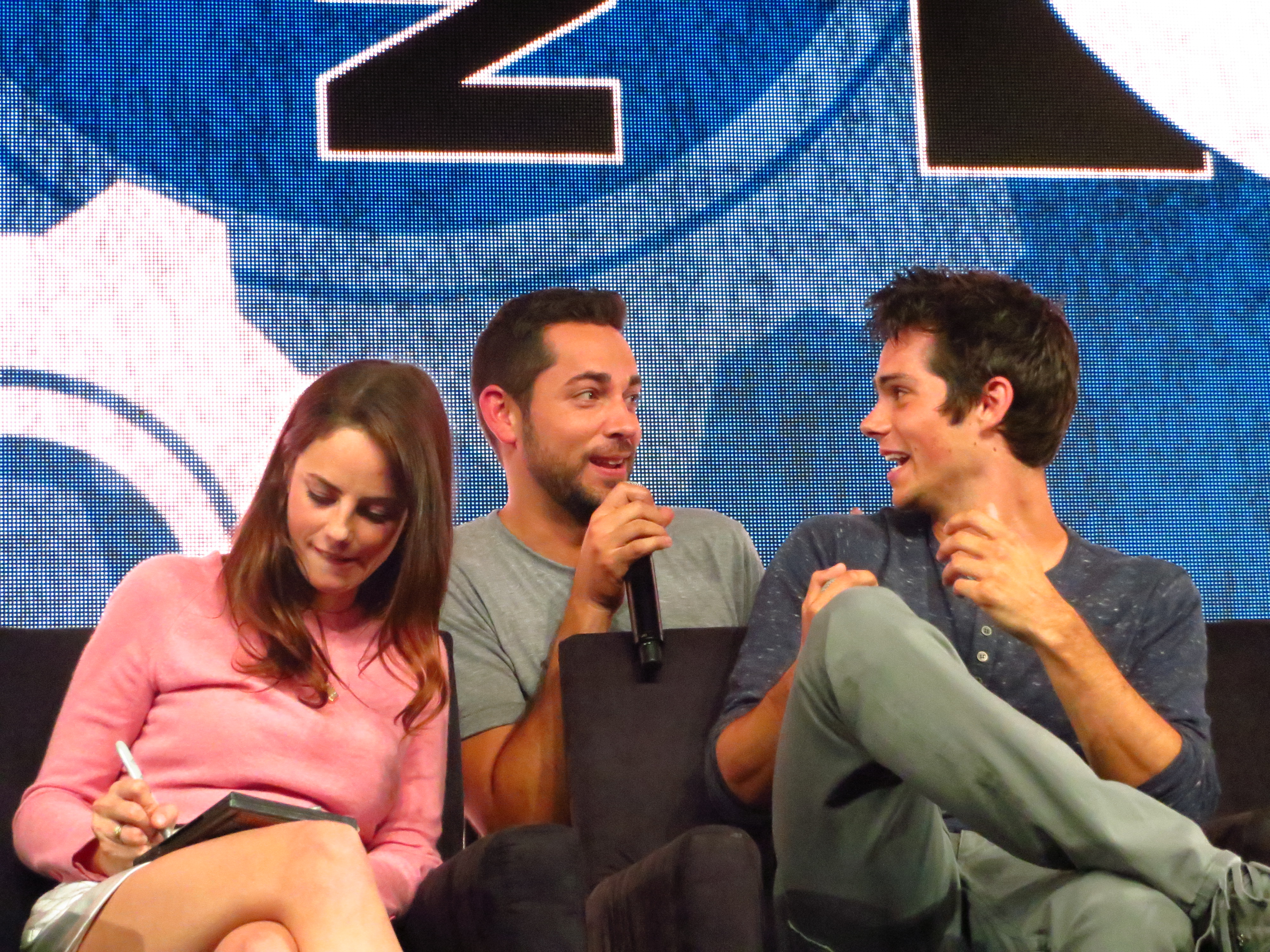 Unlike at Petco Park, where each year the Nerd Machine team had to have a stage physically built within the downtown ballpark — as well as figure out the logistics of lighting, air conditioning, and other challenges — the New Children's Museum already has a dedicated 200-seat auditorium that can be used for the celebrity Conversations for a Cause panels. In the past, these have featured small, intimate talks between fans and celebrities, like Doctor Who's Matt Smith, Game of Thrones' Richard Madden, Jeff Bridges, Joss Whedon, Tom Hiddleston, and many more. These Conversations are a big draw, with tickets traditionally selling out in seconds.
The Nerd Machine will also be able to keep the party going longer this year — meaning that because they have more control of the venue, panels can run further into the night, leading to potentially more panels overall.
The one trade-off, though, is that this year's panel space is slightly reduced – moving back to something closer to their original setup, back in 2011.
"The truth is, even at Jolt'n Joe's, we started with about a 200 person room and we packed in as many people as we could, standing room only, and we intend to do that this year as well — and obviously, all within fire code and all that stuff. But as many people as we can get into that room, where people are still comfortable and they still feel connected, and they have a voice, and as much money as we can raise for Operation Smile, we will do that," Levi said.
There's no official word yet on who will be appearing for this year's panel series, as Nerd HQ doesn't announce their panel schedule until after Comic-Con International reveals their own finalized schedule in late June. However, there will be both returning fan favorites and some new, exciting names stopping by for the first time. Nathan Fillion and Alan Tudyk's upcoming web series, the crowd-funded Indiegogo sensation Con Man have already said they'll be there this year. With so many other potentially awesome panels happening across the street, we are hoping for panels for everything from The Maze Runner to Doctor Who to, obviously, Star Wars — the possibilities are limitless.
And this year, the panels will reach a wider audience than ever before, as Nerd HQ is partnering up with IGN to stream the panels globally.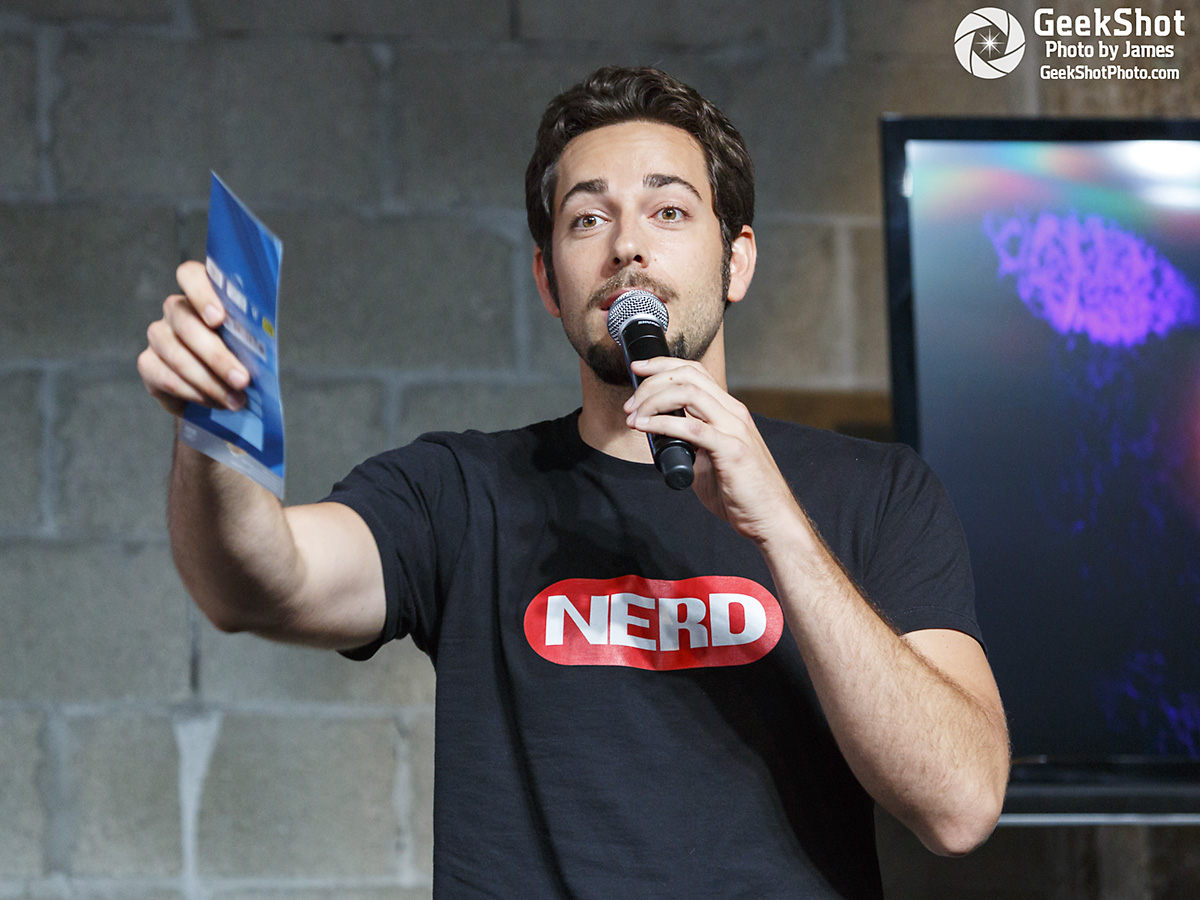 "We'll be much bigger in what people will be able to see us, whether they're in San Diego or anywhere in the world," Coleman said. "IGN really does make the event that much bigger, because of their footprint and their fanbase, and their millions and millions of people who come to their website every day. So from that standpoint, Nerd HQ got infinitely bigger, in terms of global awareness."
Fans will be able to not only stream the panels on IGN's site, but also on a newly upgraded app for Nerd HQ. Although they successfully launched an app during last year's event, they've been working to upgrade the functionality and design for 2015. New this year, fans will be able to sign up for some of the activations on the app itself, as well as click to stream any panels that they weren't able to score tickets to.
To take full advantage of both the app's functionality, as well as to have the best possible experience at Nerd HQ, this year they'll be asking everyone to register either through the app or on a web-based registration version before actually attending. The event is free and open to the public, but by registering, you'll be given an RFID wristband when you show up, similar to last year, and also get the full benefits of the event.
"That's just so we can keep track of venue capacity, and so that we can connect everybody to everything that's happening, because they're going to want to know that they're going to need the app to sign up for different activations at different times," Coleman said. "One of the things that we want to make sure of is that people have a great experience. So, if there's a game or some kind of photo experience that they can do, by using the app they can sign up for that and build a block of time. You know, like, in this hour, I'm going to do a photo, or I'm going to play that game. We can schedule that for them, so it streamlines the process. We want everybody to be able to come and go to Nerd HQ if they want, without having to wait three hours on a photo op."
The app will also be used to make announcements about gaming activations, tech activations, discounts and offers from other sponsorship partners, and of course, big news during the event itself.
"They'll be able to know when we're doing Smiles for Smiles [celebrity photo ops], when we're adding a panel – all those last minute changes that always happen at Nerd HQ. When we're going to have a surprise guest on a Sunday that no one knows about, the people who have the app are going to have the first shot at that. So for us, it's a real way to connect the people who are all together at the event, so that everybody has the information," Coleman said.
Just like in previous years, Nerd HQ will also be featuring several late night dance parties — both for fans and celebrities. Thursday night will be the official kickoff party, while Saturday's once "Super Secret Dance Party" is now fully open to the public.
"Every year you learn. Every year you do something to the best of your ability and you learn from it, and I think what we really want to emphasize is even though I've said it every year, 'Hey come by on Saturday night, we'll still have a DJ, there's an open dance floor for the public', I don't know that the messaging was quite coming across, and so we just want to make it clear for everybody, this is a place for you to go and we want you to enjoy yourselves, and there will be music playing. So utilize it," Levi said. "Because ultimately, this is about the fans. They come down, they help us with Operation Smile, they get to see the panels, they're a part of everything we do. So the more we can give them, the better. "
Nerd HQ isn't just a haven for the fans, though, but also for the celebrities themselves. It gives them a chance to interact with their fanbases in cool ways through the Conversations, to give back to charity, and then to let loose during their own private party.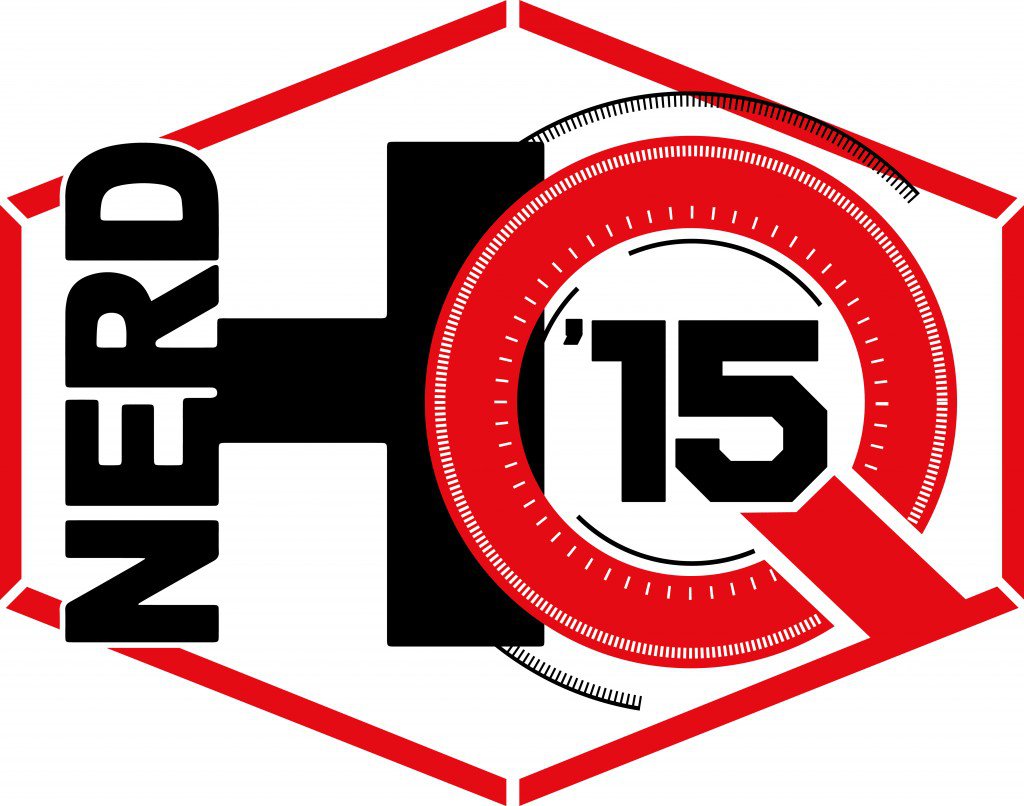 "One of the great things about that weekend out in San Diego is that you have this incredible confluence of both fans and celebrities, and they're all people. But everybody has very specific needs, and comfort levels in different ways, and how to strike that balance has always been something that I've strived for," Levi said. "And as much as I wish we all lived in this incredibly perfect world, where Nathan Fillion could be dancing and sweaty and picking his nose and he wouldn't have 1,000 people with camera phones in his face, that's not the world that we live in. So, I want to be able to give Nathan a place to dance and Felicia and Joss Whedon and whomever else a safety, a refuge, and I also want to give the fans a refuge."
One of the ways they're hoping to give fans a safe, fun place to hang out during the convention is by returning to their roots — even if that means scaling some things down.
"Even at Petco, last year it started to feel a little bigger than we even liked," Levi said. "So much of what we want people to feel is breathing room. We want people to feel like it is that oasis, where they can sit down, have a breath, and have a drink, and have some food, and play some games, and not be slammed with other people's elbows all the time."
Because ultimately, Nerd HQ knows that they couldn't do what they do without the help of the fans — and that's why the event is designed to bring together celebrities, their fanbases, and charity.
"We try to have as much fun and raise as much money as we can. That's the most rewarding thing that we get to do," Coleman said. "Every year we get to go to the Operation Smile event and hear those stories of people that have been helped, and it's powerful, and we appreciate everybody who helps support that by supporting our event. If everybody buys in, and gets what we're trying to do, then it's a great way to make everybody happy and feel fulfilled and satisfied with the event that we did. We want to see everybody's face when they walk out of HQ smiling," Coleman said.
There are still a lot of details about this year's event yet to be announced — from panelists, to a headline game that "is going to blow people's mind", to new merchandise this year that will include some different items they haven't brought before, and more. We here at The San Diego Comic-Con Unofficial Blog will be keeping you up to date as details continue to get announced all the way through the event.
"I think fans are going to be really happy with the way we're laying it out, with the options they're going to have, with the activations they're going to get to try out. It's going to feel like a festival. That's always kind of the idea with us – a big, organic, intimate festival," Coleman said.
"It's the farmer's market," Levi joked.
"The farmer's market of San Diego that weekend," Coleman agreed. "The Farmer's Market of Nerd, that's what it is."