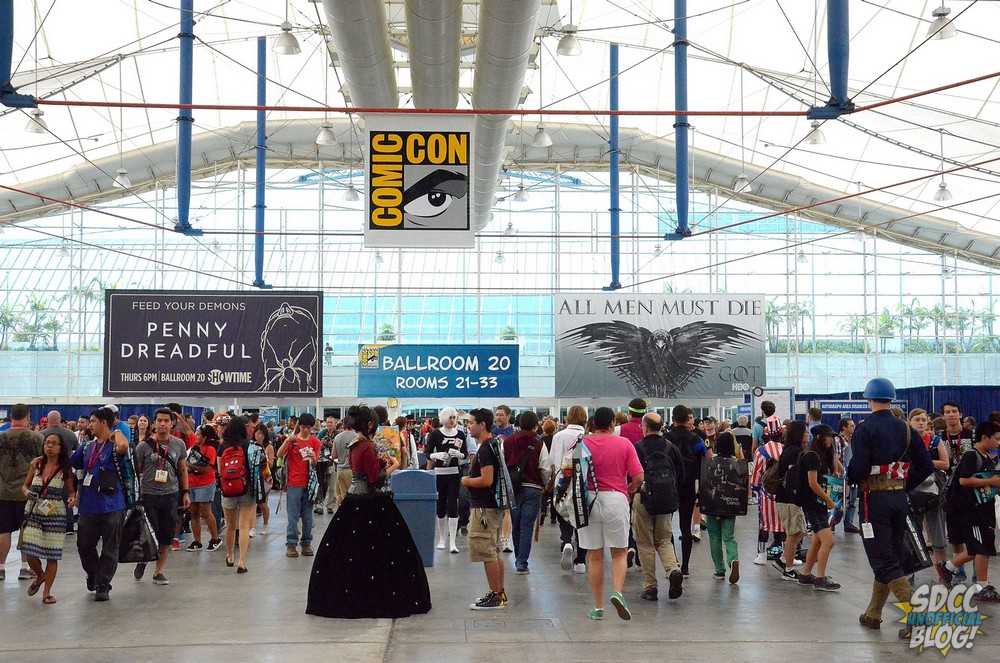 It's now June, and that means that we can officially state that San Diego Comic-Con is next month. Are you prepared? Well, alright, no one is probably ever completely prepared, but your best option for ensuring you make the most of the behemoth that is Comic-Con is keeping up with the important news. But don't worry! We've got you covered. Here's what you can expect over the next month:
More Panel Confirmations & The Official Schedule
Something really exciting should be happening in June — the official panel schedule should go up. Traditionally, this schedule is released exactly two weeks before the convention, which should mean that this year, we'll see Wednesday and Thursday's schedule on June 25, Friday's schedule on June 26, etc. Yes, that's right: You will have the official schedule this month.
With that said though, we already know quite a few panels that will be there this year, and we're bound to know more before those late June dates. Last year, we knew Warner Bros. entire movie slate as early as June 12, WB TV and ABC by June 30 (the convention was later last year), and several big movies, including The Avengers: Age of Ultron, Mad Max: Fury Road, and The Maze Runner.
We've already taken a guess at which movies we'll be seeing next month, but we should know for sure on several of those properties very soon. You can see our complete list of Announced Panels as of now by clicking here.
Exclusive Announcements & Presales
June will be a big month in the world of exclusives for most of the major companies. We already have details on most of the Comic-Con exclusives from Mattel (though there's two more still be announced on June 9), two exclusives from Hasbro, several of NECA's exclusives, and much more. We expect to hear more from Hasbro and NECA this month, as well as announcements from companies like Funko, Gentle Giant, Super7, Dark Horse, and others.
Several of these companies will be holding online presales, with exclusives either then available to pick-up hassle-free at the convention center, or to be shipped directly to attendee's homes. The biggest of these presales actually started this morning, for Mattel. Club Eternia members will get a first crack at the exclusives, before the sale opens to the general public tomorrow at 9AM PT.
Parking
Hundreds of attendees already have their parking for San Diego Comic-Con secured, but if you weren't so lucky in this year's parking lottery, then parking will open back up to the general public on June 8. Currently, only the Convention Center lot is full — so there should be plenty of options left over for everyone else.
More SDConCast
Although the new season of the SDConCast is already in full swing, we have an exciting schedule of upcoming guests to talk movies, TV, comics, and much more all month. In addition, each week we'll continue to keep you up to date on all the latest news, to help ensure you're as prepared as possible for July.
Weekly Newsletter
To kick off June, we've started our brand-new, weekly Comic-Con news round-up newsletter. Every Sunday, we'll be sending you all of the SDCC news you might have missed over the last week, to help keep you up to date on the exclusive, panel, offsite, and other news you care about. If you haven't signed up already, you can do so by clicking here.
Is there anything in particular you would like us to cover or want to know more about for SDCC? Let us know in the comments, drop us a line or tweet us at @SD_Comic_Con.