GamesRadar+ and the popular monthly box subscription service Loot Crate have teamed up to offer attendees at this year's San Diego Comic-Con a set of exclusive Comic-Con crates.
There are two variations – "Creature" and "Cosmic" themed boxes, with both offering exclusive, not-available-anywhere-else items inside each one featuring Star Wars, Star Trek, Jurassic World, Ghostbusters, and more.
You can grab both boxes at Booth #241 during the convention, though quantities are limited, and a certain amount is alloted for sale each day of the convention Thursday-Sunday.
Here's a look at the two boxes: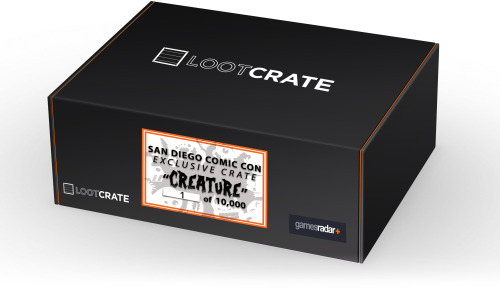 Monsters, ghouls and fearsome CREATURES!
Terrifying CREATURES have invaded your Loot! Will you run and hide or fight them head on? This 100% San Diego Comic-Con 2015 EXCLUSIVE crate contains epic items from the world's greatest creature features like Godzilla, Ghostbusters, Jurassic World and more!
Price: $50.00; limit 2 per person.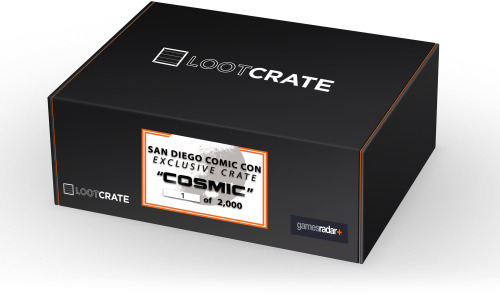 COSMIC: Boldly going where no Loot has gone before!
Journey through the cosmos with this 100% San Diego Comic-Con 2015 EXCLUSIVE crate featuring wearable and collectible items from Star Wars, Star Trek and more! Check your crate for the special chase item: a collectible Space Invader ballpoint pen from Retro 51, makers of the finest writing instruments in the galaxy!
Price: $100.00; limit 1 per person.
You can find more information about both on Loot Crate's site.