Toy manufacturer Toynami has started unveiling this year's lineup of San Diego Comic-Con exclusives, and we're expecting great things. In the past, they've brought exclusives for UNKL, Hello Kitty, Street Fighter, Futurama, Robotech, and more.
All of the exclusives below will be available at the Toynami booth, #3229.
Here's a look at Toynami's 2015 offerings:
[UPDATE July 1]
Getter One Robo – Proto Getter Exclusive ($110): Arcadia proudly presents an exclusive version of its super deformed die-cast robot line "AA Gokin" with Proto Getter in purple! This is the OVA from the movie "Getter Robot Armageddon". This robot features light-up eyes and multiple points of articulation including sliding shoulder hinges to create the dynamic poses as seen in the animation! Comes with expandable cape and weapons. Constructed of sturdy die-cast and plastic (button cell batteries sold separately, not included). Also available are the original version in red and limited edition metallic red.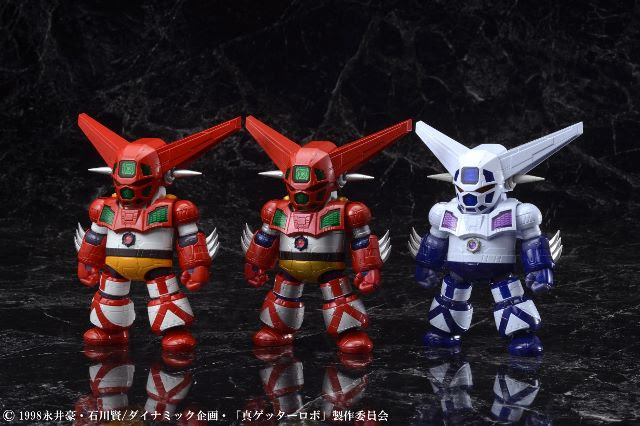 [UPDATE June 27]
Acid Rain Green Jeep + Green Soldier Commander ($50): Acid Rain gets nostalgic with an American classic! Revisit childhood memories of toy soldier battles with the Acid Rain Green Jeep which includes a fully articulated Green Sol Commander 1:18 scale figure. All Acid Rain exclusives are notorious for instantly selling out, so be sure to come early for yours!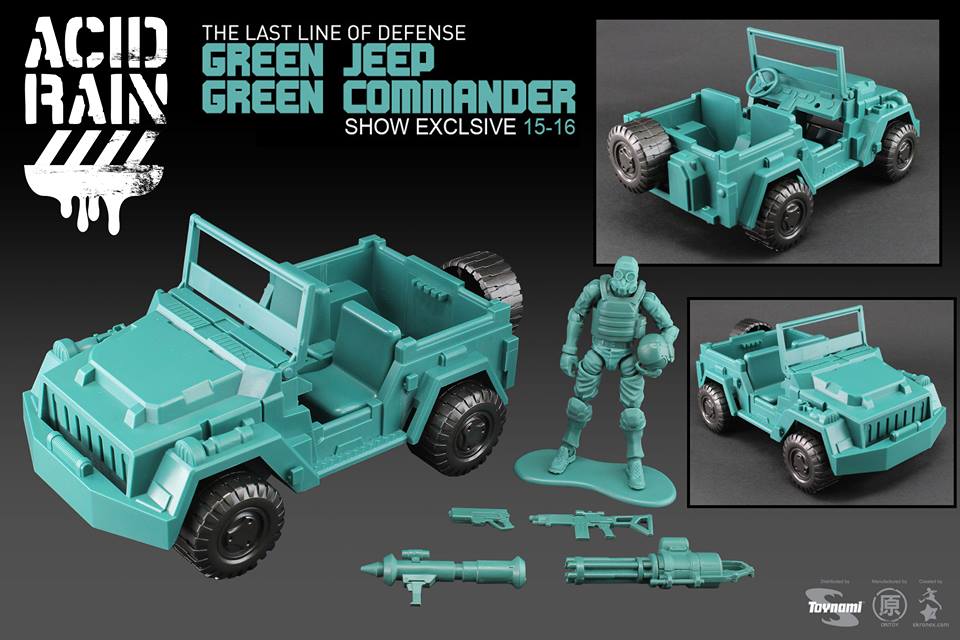 Robotech GBP-1 – Stealth Fighter – Heavy Armor ($99): In honor of Robotech's 30th Anniversary, Toynami is excited to present the Heavy Armor GBP-1 Stealth Fighter 1:100 Scale figure. It is fully articulated just like the classic 1:100 transformables, and can be converted into Fighter, Battloid or Gerwalk modes. The Armored Veritech GBP-1S system allows a single VF-1 fighter to wield the artillery firepower of an entire squadron. The armor is able to withstand several withering barrages from enemy fire, but prevents the Veritech from transforming into fighter mode, and must be jettisoned if the pilot needs maneuverability. *Heavy Armor accessories can only be used in Battloid mode.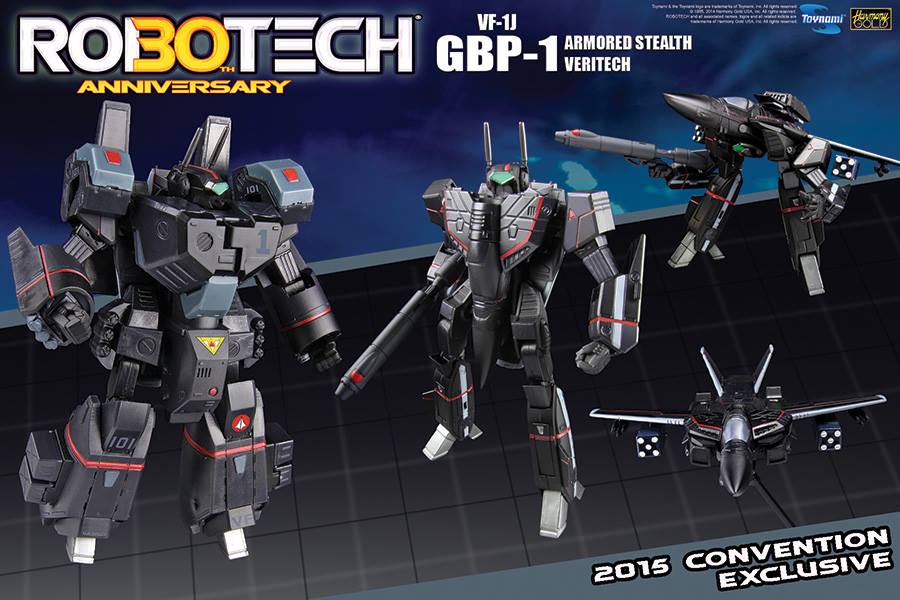 Chronicle Collectibles Terminator Genisys 1/2 Scale Endoskull ($20): Chronicle Collectibles is proud to announce the Terminator Genisys™ ½ Scale Endoskeleton Skull. A completely new sculpture and design by Legacy Effects. While it still retains a lot of the design from the original T-800, this skull is 100% unique to Terminator Genisys™. Legacy Effects designed the new Endoskeleton digitally and printed every part for laser accuracy and proportion.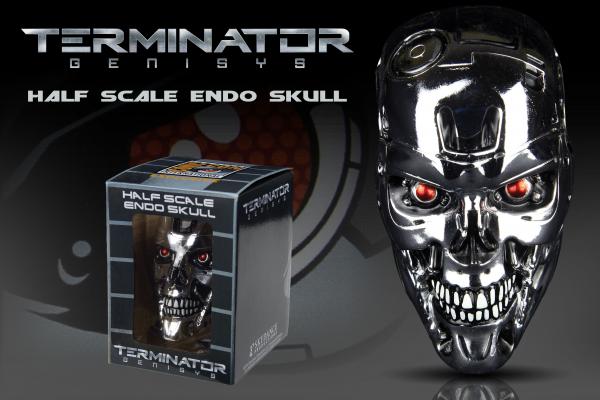 Robotech Chibi Stealth Leader VF-1S in Black ($15): Celebrating the 30th Anniversary of Robotech in 2015! The highly popular Robotech Super Deformed Blind Box collection has an exciting new character! Toynami is proud to present the exclusive VF-1S Stealth Leader Comic-Con Exclusive. These are sure to go fast, so be sure you get yours while they last!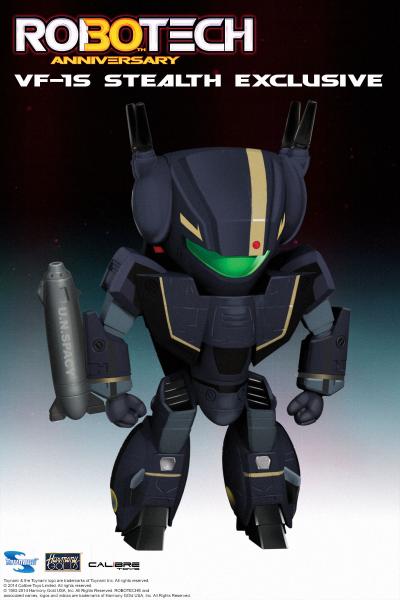 Shogun Warriors Godzilla Jumbo in Green ($300): Travel back to the groovy 1970s with the Shogun Warriors Godzilla in green! Made to replicate the original vintage design, the Shogun Warriors Godzilla features flicking tongue action, rolling wheels under the feet, and a firing right fist! Stands 19 inches tall!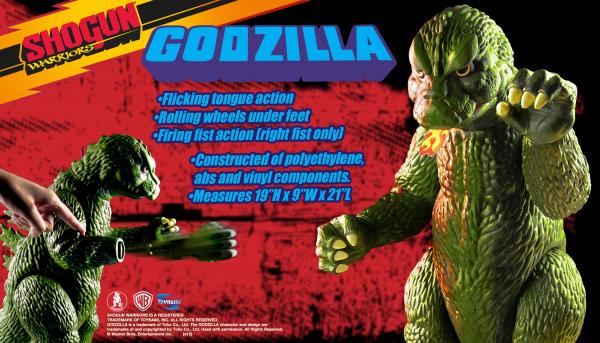 Voltron Altimite DX Transforming SD Voltron ($150): This is Voltron as you've never seen before! Super Deformed! Fully Transformable! Mini-Pilot Figures included! This powerhouse figure boasts a high shine with a metallic finish, in this show-only exclusive! The 5 lions will form Voltron, and each transform separately.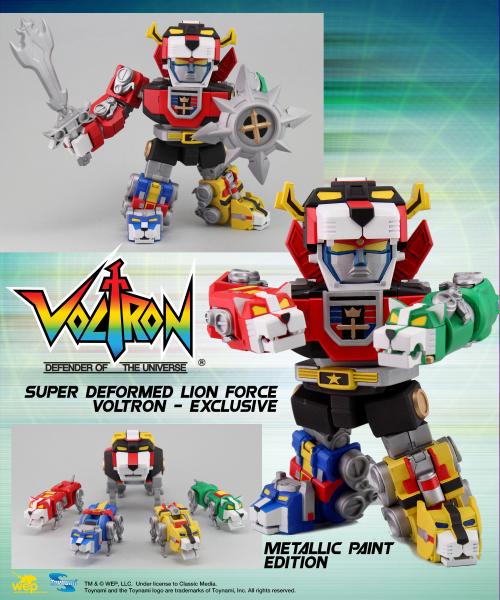 Which Toynami exclusive has you excited? Let us know in the comments.