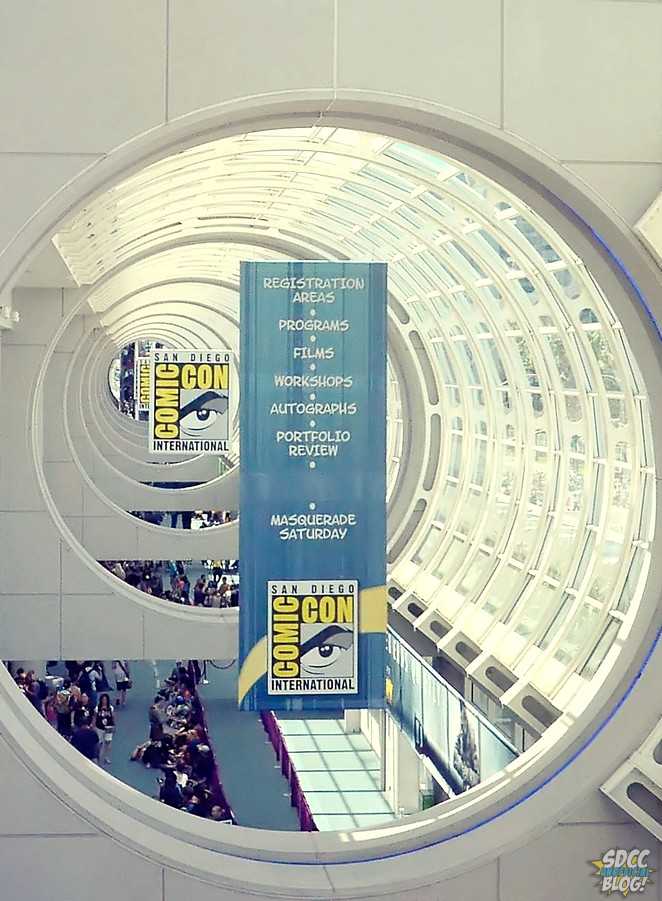 For those ready to ascend into the craziness that is San Diego Comic-Con, we have you covered. Everything you need to prepare yourselves can be found in the bullet points below.
Download the Comic-Con International Quick Guide for over 50 pages of maps, exhibitors, restaurants and more information, all in one tidy PDF!
We'll be tweeting line queues and panel news throughout the convention as we always do, but this year we'll also be announcing some cool goodie and t-shirt drops via Twitter as well. Follow @SD_Comic_Con on Twitter and don't miss a tweet!
Use the following hashtags when tweeting us with line statuses (here's a sample, but we'll be sure to remind you which to use):
#SDCC
#b20
#hallh
#6bcf
#indigo
#6A
#hasbro
#wb
#EnchantmentSDCC
Don't forget to check out our posts on who to follow during Comic-Con for the latest info and announcements.
Do you know where to pick up your badges? Check out the Badge Pick-Up Guide and look at the handy table below to see where you need to be and when (note: This is last year's list, but none of the information has changed except the dates).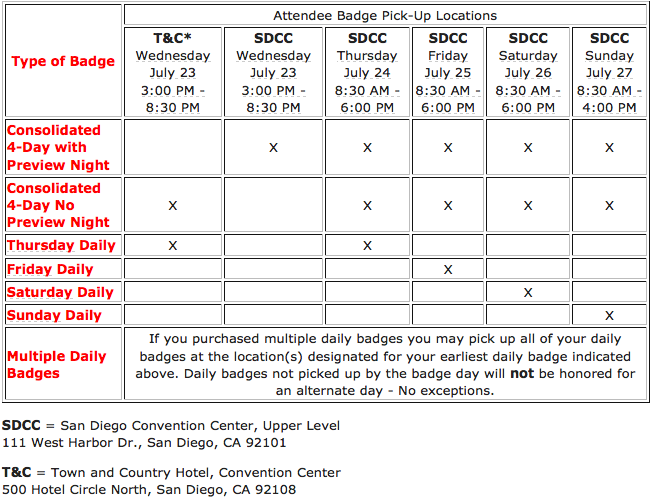 Have you checked out our guides on Ballroom 20 and Hall H? You might want to, because you'll be spending a lot of time in there…
And regarding Hall H, a fairly big policy change was introduced for those camping out in line. Read about the wristband policy and how it might affect you.
And then make sure you know where to line up for panels and the exhibit floor, with our Guide to Lines.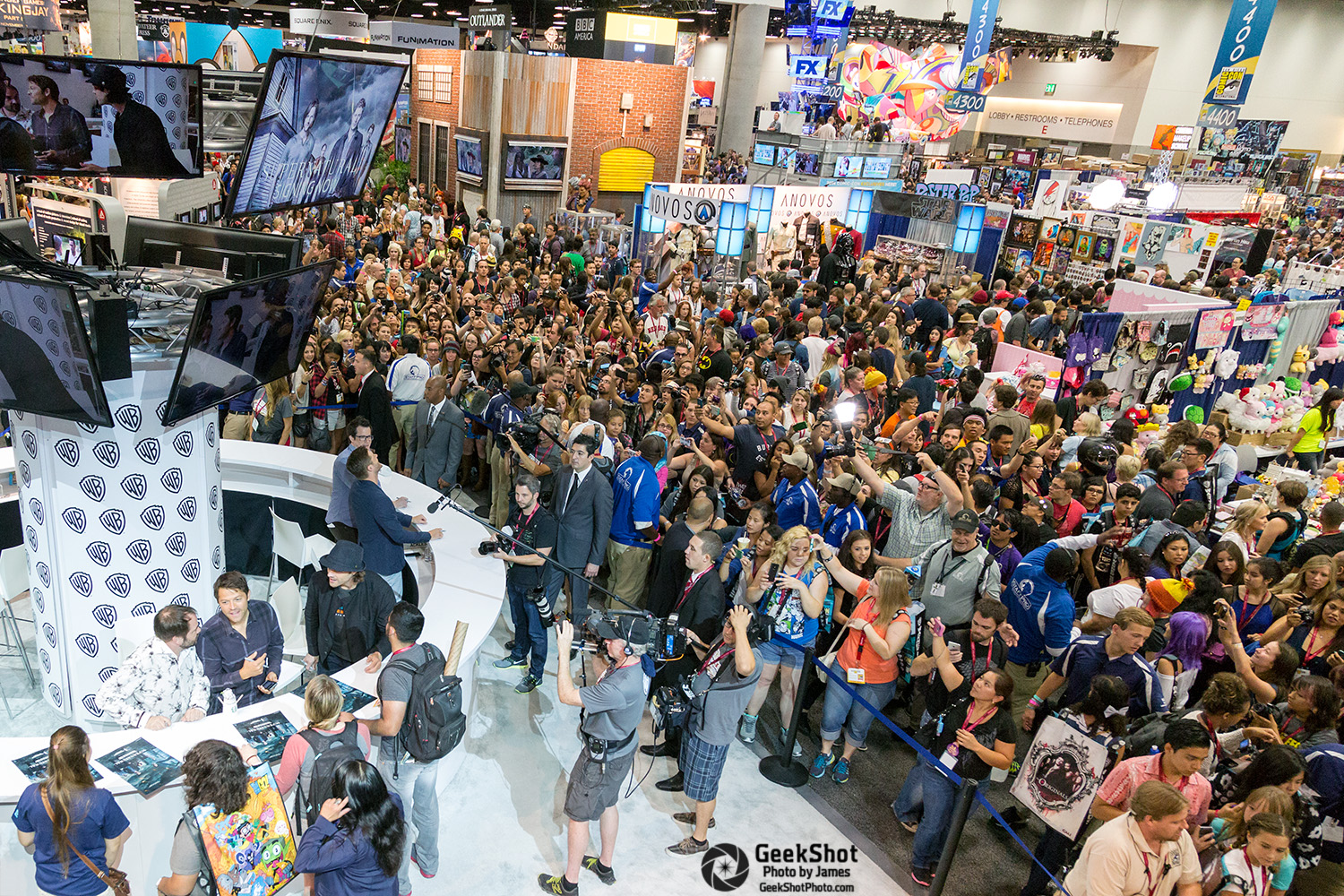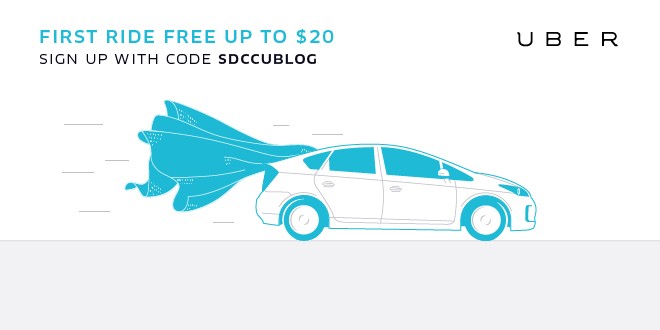 Check the weather. Pack and dress accordingly.
Check out /Slashfilm, IGN TV, and The Beat for the latest movie, TV and comics news to come out of San Diego.
Most importantly, enjoy! We hope to meet you there!