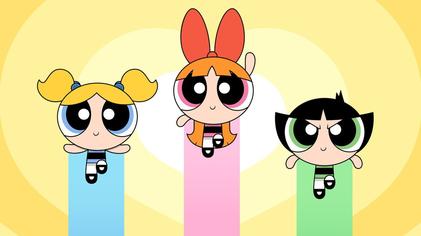 The rebooted animated The Powerpuff Girls will be making its way to Cartoon Network later this year – which means it's a pretty safe bet for a San Diego Comic-Con panel – and toymaker Funko will be helping to (re)introduce the superpowered girls to Comic-Con attendees.
Kidscreen is reporting that Funko "will offer Pop! Vinyl figures, Mystery Minis blind box series, MyMojis blind bags and Dorbz figures" at San Diego Comic-Con in July, before the figures will be "featured at additional conventions prior to its wide release beginning in 2017."
Considering that Funko typically brings exclusive variants of their regular figures to the convention, it's likely that the figures in July won't be exactly the same as the ones released for general release later. After all, Funko last year brought an exclusive Regina from Once Upon a Time that differed from the regular release that came out a few months later, rather than simply doing an early release of the same figure.
Either way, though, for fans of both Funko and The Powerpuff Girls, this is a big win.
Here's a look at Funko's San Diego Comic-Con 2015 exclusives.
What else are you hoping Funko brings to San Diego Comic-Con 2016? Let us know in the comments.