WonderCon is just a few short weeks away, and that means that news is starting to pick up. We've got word on exclusives like this year's adorable Flat Bonnie plush, news on panels that both will and won't be at the convention including Once Upon a Time, an announcement about when you can find Jim Lee at the convention, and even some news on after parties.
Here's a look at the news you might have missed:
Artist Jamie Sullivan showed off his Aliens 30th Anniversary WonderCon exclusive print. The print, which will have only 30 pieces available plus five artist proofs, will be available for $20.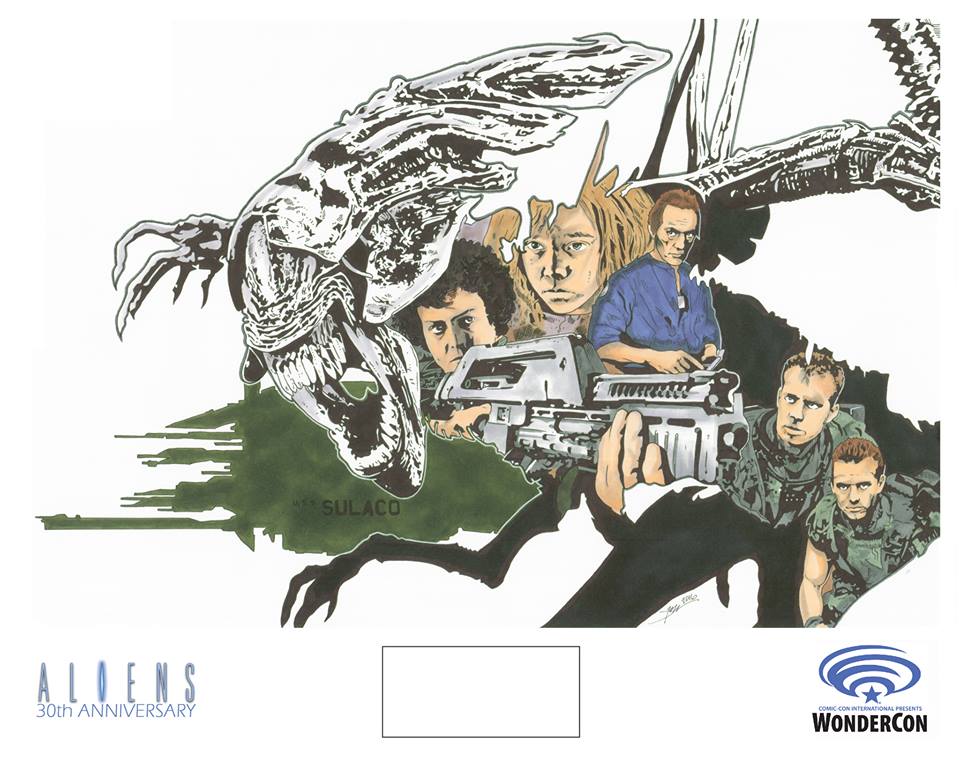 Webcomic artist Nilah Magruder announced on Twitter that she'll have some drawings from her How To Find a Fox available at WonderCon.
https://twitter.com/nilaffle/status/702238743646699524
Artist rollround showed off some Sailor Matsu acrlyic charms that they will probably have at their table at WonderCon.
Sailor★Matsu acrylic charms! These will (hopefully) be available at my table at WonderCon 2016! pic.twitter.com/dXstlVNuYU

— roll 🏝 doujima F26 (@rollround) February 26, 2016
Jim Lee, co-publisher of DC Entertainment and one of this year's Special Guests, will be appearing on Friday and Saturday only. If you bought a Sunday-only badge, there's still time to buy another day.
@007NerdGirl @JimLee will be appearing Friday & Saturday only. Keep an eye on the website (and here!) for updates on singings and panels!

— WonderCon (@WonderCon) February 26, 2016
Toyark revealed that Pop Culture Shock will be bringing their John Carpenter's The Thing 1/6 Scale Figures to WonderCon for their debut. There's no word yet on pricing.

Actor and producer Stephanie Thorpe announced on her website that you can catch her on the panel "Sparking Your Creativity" on Sunday, March 27 at 3PM.
This isn't your Anaheim Disneyland-ified Alice in Wonderland, but if you're looking for something to do Saturday night of WonderCon after the sun goes down, you can always head to Nightmare in Wonderland Ball, a costume dance party featuring a bar with Wonderland themed drink specials, themed decor, and some very adult entertainment with "kink-zone fetish play". Tickets are $15 and now on sale.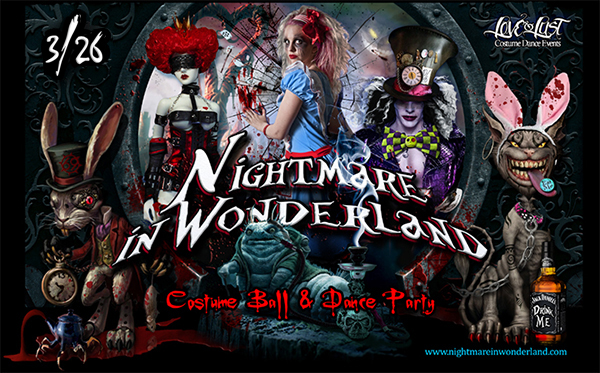 Steven Gordon, a character designer for X-Men: Evolution, announced via Twitter that he's taking commissions for WonderCon now.
https://twitter.com/s_e_gordon/status/704309494709248000
Once Upon a Time hasn't been to WonderCon since 2014 – and they won't be returning this year, according to co-creator Adam Horowitz, who told a fan on Twitter that they had a scheduling conflict and had to decline. That means that ABC is probably interested in attending though – which could be a good sign for Marvel's Agents of S.H.I.E.L.D., with series star Brett Dalton having already announced he'll be in attendance.
@crystalclear317 no. We had a scheduling conflict and had to politely decline. Wish we coulda come.

— Adam Horowitz (@AdamHorowitzLA) February 29, 2016
The maker of adorable plush figures, Flat Bonnie, showed off an Ewok plush that appears to be part bunny and part guineapig. The pieces will be coming to WonderCon as an exclusive, with pre-order information "coming soon".
Almost done w/ our #WonderCon costumes🐰🐹 #Exclusive pre-order info coming soon. #ewok #bunny #guineapig #flatbonnie pic.twitter.com/ihrrjJYhXA

— Flat Bonnie (@FlatBonnie) February 28, 2016
Riana Dorsey showed some copies of her comic Suihira on Twitter, which she'll be bringing to WonderCon.
Working on printing these babies for Wondercon! pic.twitter.com/nEWkRxbUvY

— Riana Dorsey (@ArtByRiana) February 29, 2016
Anything we missed? Let us know in the comments, drop us a line or tweet us at @SD_Comic_Con.