The WonderCon programming schedule was just released, but we still have more news for the convention in regards to WeLoveFine, commissions, art prints, Bad Kids of Crestview Academy, and more! Don't forget, WonderCon is held March 25-27 at the Los Angeles Convention Center. Badges are going quickly, with Saturday already sold out so if you're interested in attending, don't wait much longer!
Here's a look at what you might have missed:
WeLoveFine, the popular geek chic apparel company, is looking for volunteers to help them out during WonderCon. The tweet also mentions you get free merch, and who doesn't like free stuff?
We're looking for #WonderCon volunteers! Email volunteer@welovefine.com to apply today! pic.twitter.com/ISqNfrLtfz

— For Fans By Fans (@ForFansxFans) March 8, 2016
Peter Nguyen recently showed off on Tumblr his artwork that features the Marvel character Silk. Make sure to stop by Peter's table for pricing and availability during WonderCon.
A tweet was sent out from David Ozer, president of IDW Entertainment, about a possible giveaway at WonderCon for the world premiere of Wynonna Earp. The series follows the great granddaughter of Wyatt Earp and is based on the comic book of the same name.
Stay tuned for exciting @WynonnaEarp news at @WonderCon. Maybe there will be a chance to grab tickets to the world premiere screening….

— David Ozer (@davidozer) March 8, 2016
Interested in getting on the list for @WonderCon & @emeraldcitycon? Email me at iwantyourart@gmail.com today! pic.twitter.com/n1S6pXdL7q

— Patrick Ballesteros SDCC DD-08 (@PatrickBallest) March 8, 2016
Zombie Zero issue #3 will be making its debut this month at WonderCon. You can find it at artist alley table #I-25 along with Zombie Zero writer Chris Reda according to his tweet.
Zombie Zero #3 debuts @WonderCon March 25-27 @ConventionLA in Artist Alley Booth #I-25! #zombiezero #comics #zombies pic.twitter.com/HhGtrsZMPx

— Christopher Reda (@Chris_Reda) March 8, 2016
Indie comic book series and upcoming film, Bad Kids of Crestview Academy, is currently looking for help promoting the series during WonderCon. The ad, which was placed on Craigslist, is offering to pay $100 a day for female actresses or models. The ad reads:
Female Actresses/Models/Brand Ambassadors for WonderCon March 25 – 27!
… And potentially join the creators and producers of the best-selling comic book series/movie franchise on comic cons throughout the country in 2016!

Must be high school or college age to look like seniors in high school.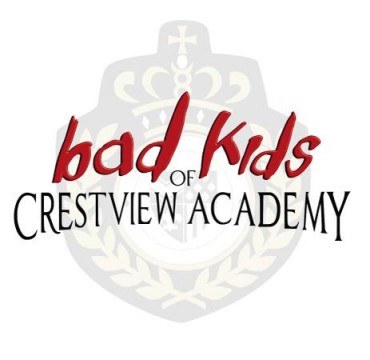 Although Funko announced awhile ago that their booth at WonderCon would be offering their subscription boxes for Marvel's Collector Corps, Star Wars' Smuggler's Bounty, and DC's Legion of Collectors, if you're wondering if you'll be able to get your hands on past boxes? Wonder no more. Funko revealed to a fan on Twitter that they will indeed be offering past subscription boxes at WonderCon – but judging by the current popularity of Funko's booth at other conventions, the past sub boxes might not last long.
@Skymiibo YES YES YES

— Funko (@OriginalFunko) March 9, 2016
Cartoonist Katya Bowser revealed on her Twitter account these adorable ladies of pop culture trading cards. They will all be available at Katya's table at WonderCon.
https://twitter.com/K_Bowser_Wowzer/status/707372387344330752
More commission list information for WonderCon, this time it is for artist Bryan Bindman. His tweet reveals that you can request up to two characters in color for $30. You can DM Bryan on Twitter to pre-order a commission.
WonderCon attendees! I'm now accepting commissions for this upcoming con! #WonderCon2016 #wondercon #bindmanart pic.twitter.com/luGwGEtwmT

— Bindman Art (@BBindman) March 9, 2016
Two huge worlds collide in this art from Alexandria Gold. This mashup of Spider-Man and Mewtwo of Pokemon fame will be at WonderCon according to her post on Tumblr.
http://riaartworld.tumblr.com/post/140654793320/mewtwo-spidey-for-wondercon-pokemon-fanart
Pokemon is celebrating its twentieth anniversary this year and you  can find this Pikachu shirt at WonderCon. This design comes from Tumblr user Kudef and can be found at table #A22.
http://kudef.tumblr.com/post/140724065941/a-brand-spankin-new-shirt-design-just-in-time
Corgi lovers will be excited to see that Squidbrains artist Jillian Altmeyer will have Banjo and Luna plush figures at WonderCon. Judging from her post on Tumblr, this will be a test run at WonderCon to see if she will move forward with production on them.
More from Tumblr, this time it is artist Jeff Pina showing off some work in progress shots of prints he will have at his table at WonderCon. Expect to see a lot of Batman v Superman: Dawn of Justice art during WonderCon, the film is released nationwide that weekend.
As previously mentioned in a recent of Under the Tents, fuzzypress will be attending both WonderCon and SDCC. You can find fuzzypress as well as their brand new graphic novel later this month!
Very excited to be working on producing my first pur bound graphic novel. Printing, cutting and binding for #wondercon and #SDCC16

— fuzzypress (@fuzzypress) March 9, 2016
Writer of the recent IDW one shot X-Files: Deviations, Amy Chu, announced on Twitter that she will be signing at the IDW Publishing booth on Saturday at WonderCon.
🙂 just found out I'll be signing at the @IDWPublishing booth at @WonderCon 3/26 in LA yay! https://t.co/PSLvq3GjnB

— A M Y C H U #donutkiller 💎 (@AmyChu) March 10, 2016
Don't miss your chance to get your hands on three brand new information booklets from The Creature Handbook. These booklets, along with sticker sheets, will be available at WonderCon from Tumblr user leesmenagerie.
Anything we missed? Let us know in the comments, drop us a line or tweet us at @SD_Comic_Con.