It's Christmas in July as Hallmark returns to San Diego Comic-Con for another busy year. Hallmark's Keepsake Ornaments have become a big part of the Comic-Con market and Hallmark has consistently delivered some of the most popular items of the show and this year looks to be no different, as the company revealed in a press release today just what it will be bringing to San Diego Comic-Con.
In addition to being sold at San Diego Comic-Con, this year's Hallmark exclusives will also be sold at New York Comic Con and the National Barbie Doll Collectors Convention.. All exclusives will be available in "limited quantities".
Here's a look at this year's Hallmark SDCC exclusives, from the press release: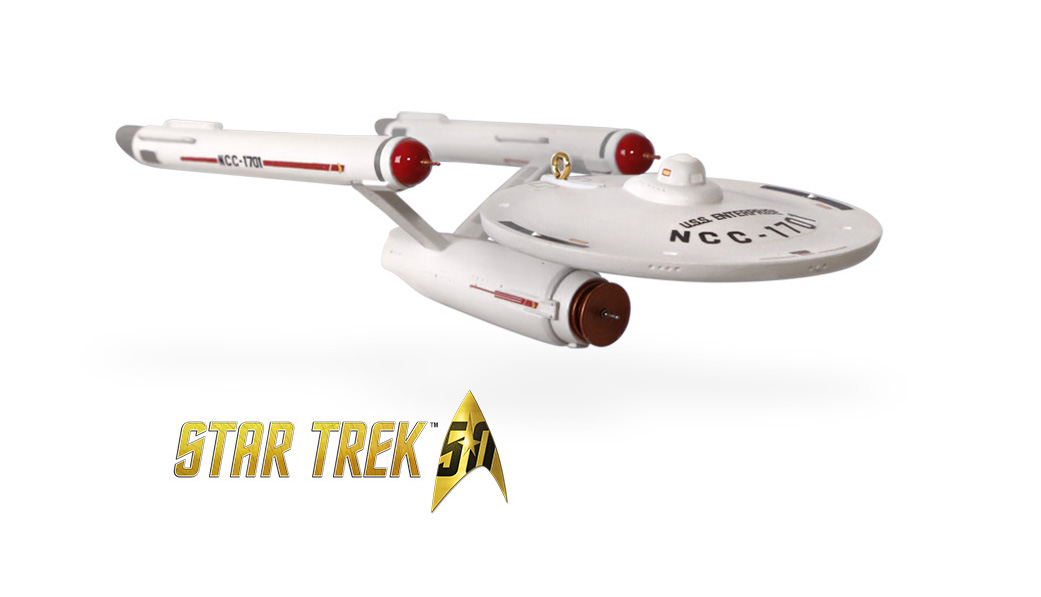 U.S.S. EnterpriseTM – Featuring dialogue and music directly from the original "Star Trek" TV Series, this Keepsake Ornament depicts the iconic starship as originally built and painted for special-effects filming. This is a repaint of a 2016 Keepsake Ornament celebrating Star Trek's 50th anniversary.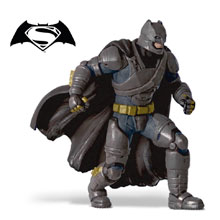 BatmanTM in Battle – This Keepsake Ornament created exclusively for event sales depicts the Caped Crusader's armored uniform as seen in this year's feature film Batman v Superman: Dawn of Justice.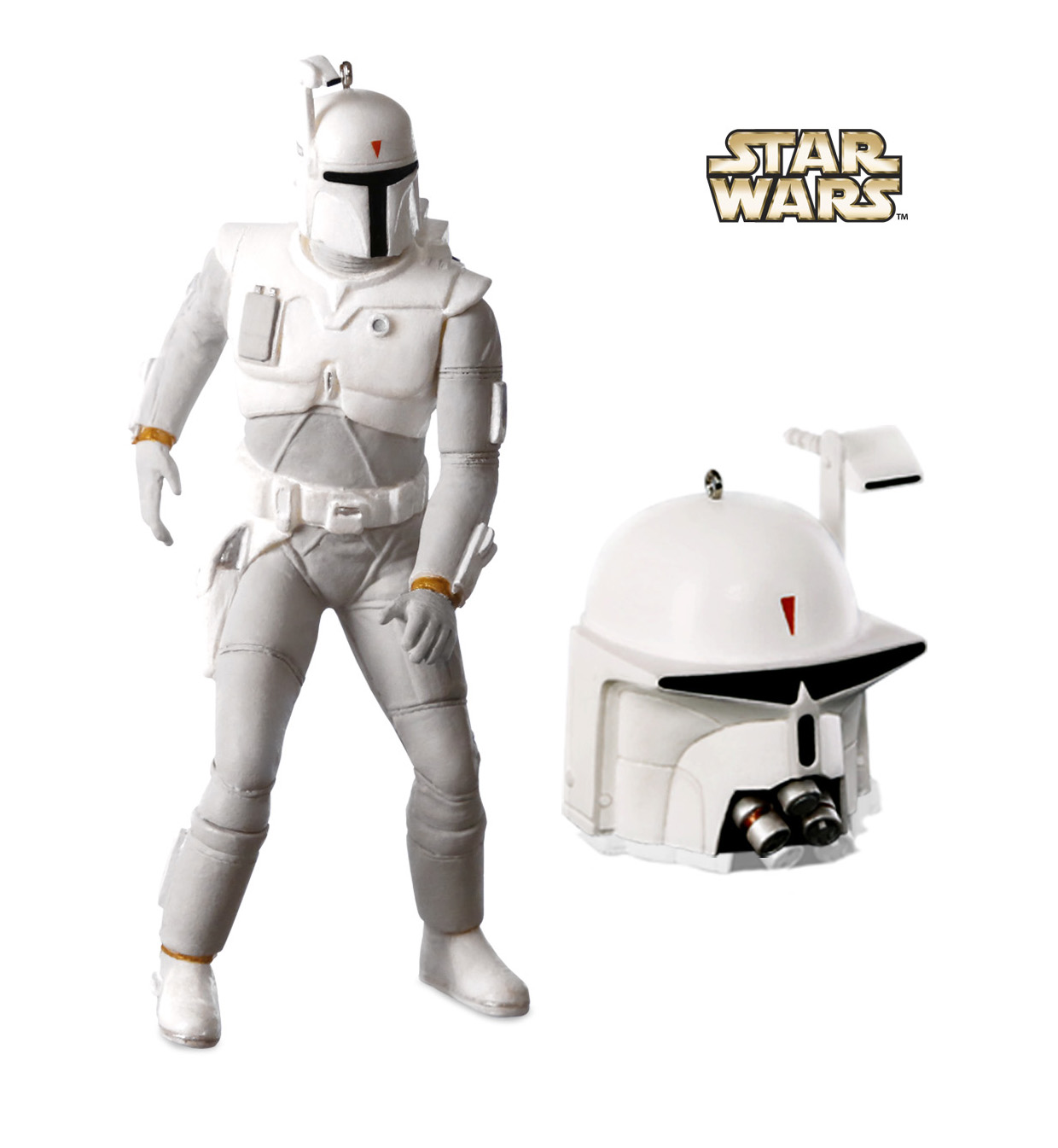 Beginnings: Boba FettTM – Inspired by the work of renowned conceptual designer Ralph McQuarrie, this Keepsake Ornament two-pack features the fan-favorite bounty hunter who first appeared in Star Wars Episode V: The Empire Strikes Back. One ornament details Boba Fett's helmet as originally sketched while the other depicts an all-white full-costume concept.
Princess LeiaTM and Jabba the HuttTM – This exclusive itty bittys plush two-pack features the slug-like crime lord and his bikini-clad prisoner as seen in Star Wars Episode VI: Return of the Jedi.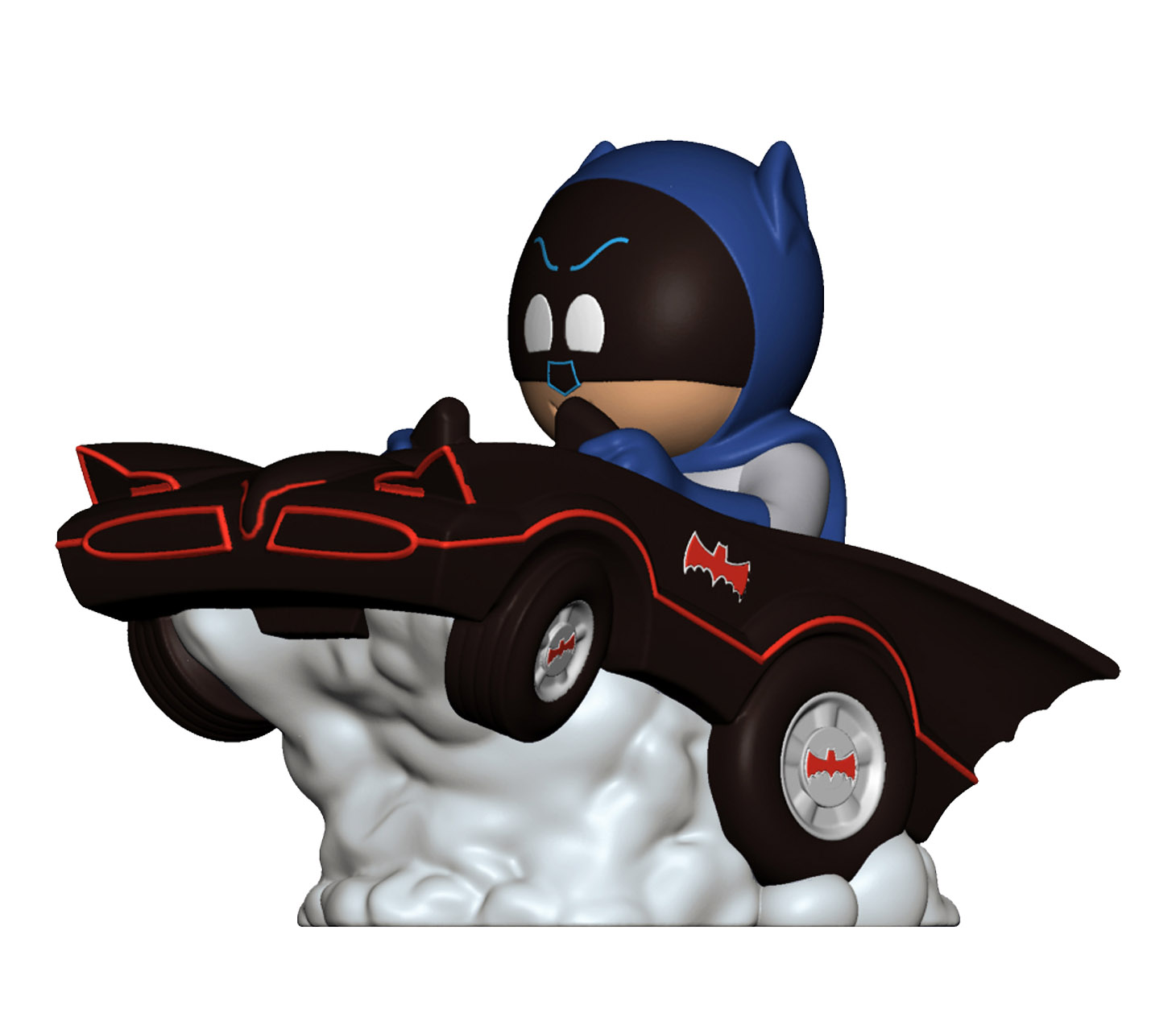 BatmanTM '66 Squeelys® – Convention-goers will get a first look at Squeelys, a new Hallmark-exclusive vinyl collectible line inspired by classic customized cars. While the full line of Squeelys will debut in Hallmark Gold Crown® stores and on Hallmark.com in August, an event-exclusive Batman and Batmobile will be available at the comics conventions.