Square Enix isn't just the video game company responsible for such favorites as Final Fantasy and Kingdom Hearts, they're also a producer of some beautiful licensed collectible figures. Each year they bring us great PLAY ARTS -KAI- exclusives.
They kicked off their 2016 exclusives with a Batman v Superman release. As we march closer to the start of San Diego Comic-Con, we'll update this master post with any additions as they are announced.
[Update April 28] Batman v Superman: Dawn of Justice PLAY ARTS -KAI- BATMAN [BLACK & WHITE Ver.]
Today Sqaure Enix revealed this exclusive black and white version of the BvS Batman figure. Here's what they have to say about this figure:
From recreating the likeness of his face to the texture of his body and suit, there are fine details incorporated within the simplicity, and the paintwork makes the care that was put in to the sculpting shine. Of course, we can't forget the various signature gadgets that BATMAN carries in his arsenal. This figure exudes the image of a dark hero that stands against the light.

This San Diego Comic-Con 2016 Exclusive is rendered in grayscale, a long-requested paint variant from fans of the PLAY ARTS KAI line. The black and white coloring evokes Batman's film noir roots, while highlighting the modernity of his dynamic design in Batman v Superman: Dawn of Justice.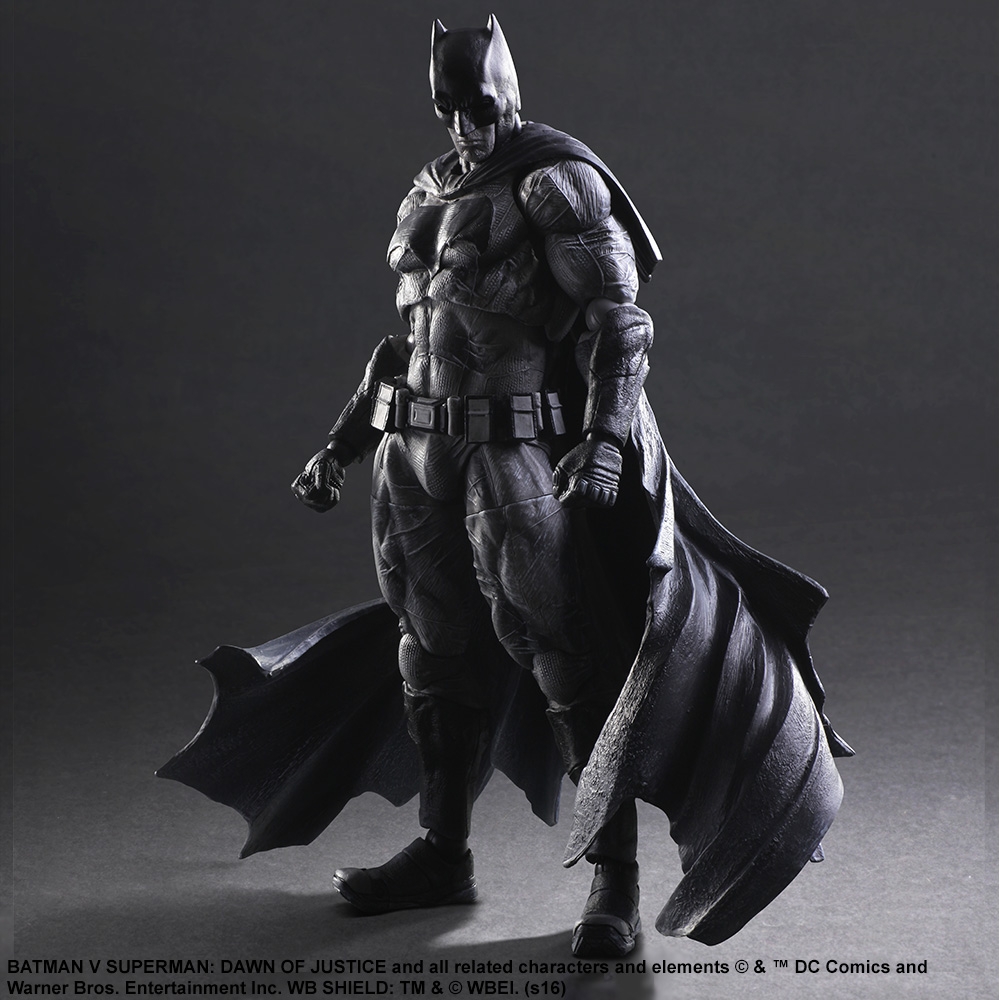 It is $149.99 and you can now pre-order it on their site. It is limited to two per customer.
What do you think of Square Enix's SDCC exclusives so far? Let us know in the comments.