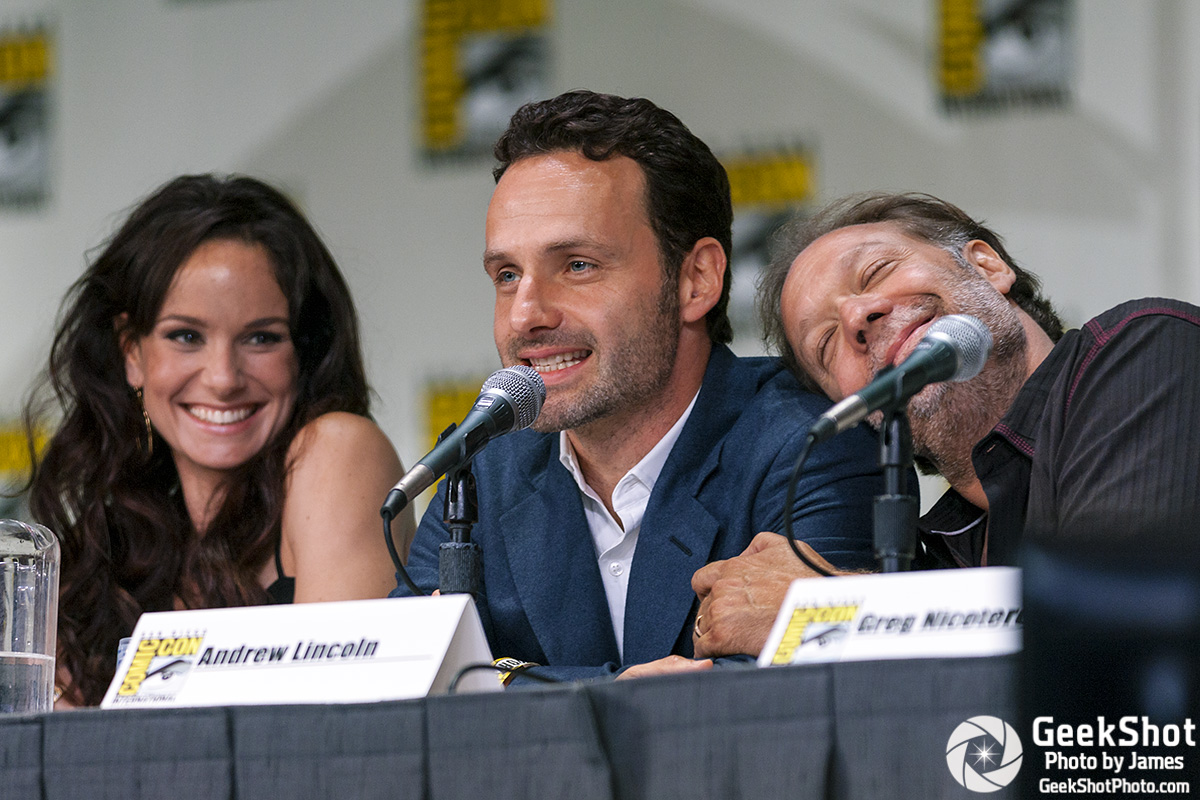 Gather your horde, and head to Hall H – as we've confirmed with AMC that both The Walking Dead and Fear The Walking Dead will be back at San Diego Comic-Con this year with panels, taking place in Hall H.
This should come as no surprise (especially considering that this year's Comic-Con badges feature newcomer Jeffrey Dean Morgan's Negan on them), as the hugely popular zombie series has been a mainstay in Hall H for years. There's no word yet on date, but it's been Friday for years, and is likely to be Friday again, with back-to-back panels.
Also no word yet on which cast members will attend this year, but the network has a habit of pulling out all the stops for The Walking Dead at Comic-Con for fans. Last year, they brought along actors Andrew Lincoln, Norman Reedus, Steven Yeun, Lauren Cohan, Danai Gurira, Melissa McBride, Chad Coleman, Michael Cudlitz, as well as Executive Producers Scott Gimple, Gale Anne Hurd, Robert Kirkman, Greg Nicotero, and David Alpert.
This year, we'd expect most of that cast and crew to appear again – as well as Morgan – and we also fully expect to get the first trailer for the new season.
For Fear the Walking Dead, we do know at least one cast member – Mercedes Mason – will be in attendance. She announced that news earlier this year on Twitter, and we also confirmed her appearance with AMC.
https://twitter.com/mercedesmason/status/729481965674471426
We'll update with more information as it becomes available.
Are you excited about The Walking Dead heading back to Hall H? Let us know in the comments.