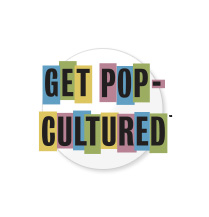 The Funko booth at San Diego Comic-Con is one of the hardest to get to (though there's a vague possibility that this year's move to the Sails Pavilion for ticket distribution may ease a little of that chaos). However, for those who don't already know – it's not the only way to get your hands on many of their San Diego Comic-Con exclusives.
Retailers like Barnes & Noble, Hot Topic, and – new this year – Gamestop, receive limited quantities of several of their exclusives beginning Thursday of Comic-Con. Traditionally, they offer these items both in stores and online starting Thursday morning – meaning you could potentially be like me, and order your Funko exclusives on your phone Thursday morning while sitting in line to get into the exhibit floor (seriously – this is what I did last year before doors even opened, and it was great).
While Funko has said that they'll announce which retailers will receive which exclusives on Wednesday of Preview Night – and not every exclusive will make its way to a retailer – we've got some hints of where to find certain items, and even which items may be available elsewhere.
In our Funko Exclusives Master Post, we've been marking down any that appear as a "Summer Exclusive" in their Periscope videos – you can all but guarantee that these will be available elsewhere. However, we've got a suspicion that anything that doesn't say LE with a number beside it will also be available elsewhere.
Barnes & Noble has confirmed that their popular Get Pop-Cultured event – which runs Thursday, July 21 – Sunday, July 24. They promise that you'll be able to purchase collectibles from Funko, Diamond, and more – with a limit of two per customer, while supplies last.
There's no word yet on which retailers will carry which exclusives (again, Funko has said they'll announce that on Preview Night), but that information has a tendency to leak. Already, the Funko Reddit community reports that the Cowboy Deadpool will be available at Gamestop – and we've also heard that the Gears of War – Marcus Fenix with Head (Golden Lancer variant) will also be available at Gamestop.
As we get more updates, we'll keep you informed – but for now, just know that for most exclusives from Funko, there is life outside of the Funko line.