Blizzard Entertainment, the company behind PC video game juggernauts World of Warcraft, Diablo, StarCraft, and more, have started unveiling their exclusive merchandise they will be selling at their Booth #140 during this year's San Diego Comic-Con, in the company's third year of offering exclusive merchandise.
In years past, in order to grab their exclusives, you'll need to get a ticket from the Blizzard booth each morning.
Here's a look at what Comic-Con exclusives Blizzard will be offering this year:
Warglaives of Azzinoth Collector's Edition Pin ($15): Boost your melee attacks with coveted twin blades, the Warglaives of Azzinoth! These limited edition collector pins are a SDCC exclusive.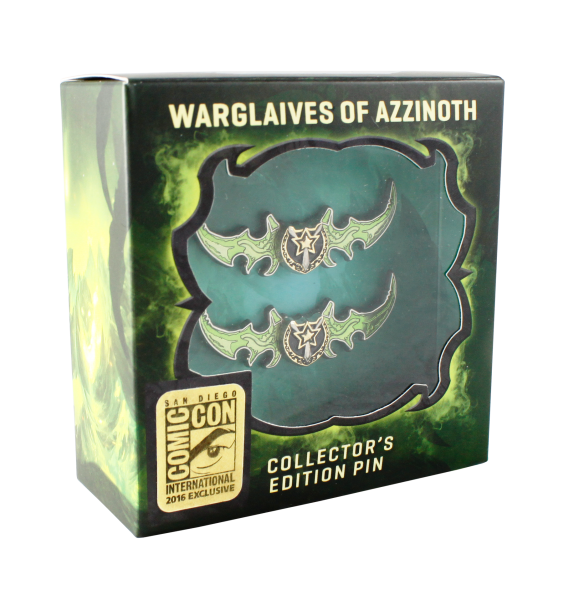 Funko Pop! Vinyl – Spectral Murloc ($15): Your favorite MMORPG characters get the Pop! Vinyl treatment! This World of Warcraft Spectral Murloc Figure features your favorite mob as a stylized Pop! Vinyl figure. Measuring 3 3/4-inches tall, this fantastic figure is a must-have for fans of the World of Warcraft video game.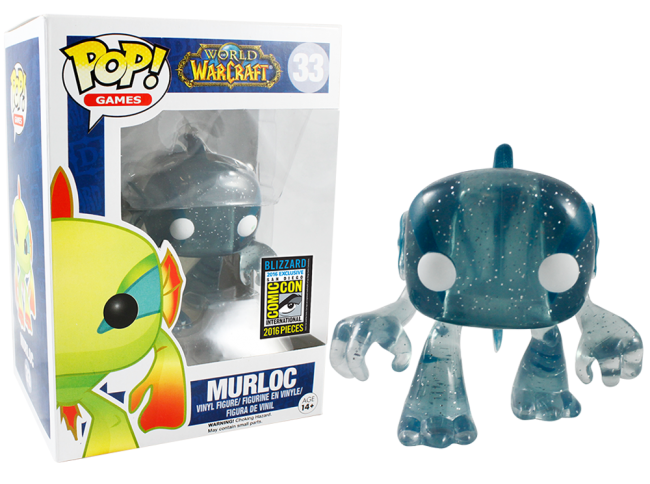 "The Cavalry is Here" Signed Art Print by Arnold Tsang ($65): This Limited Edition Matted Art Print titled "The Cavalry is Here" was designed and hand-signed by Overwatch Assistant Art Director Arnold Tsang. Available exclusively at San Diego Comic Con 2016.
Artist: Arnold Tsang
Medium: Fine Art Paper Matted
Artwork Size: 20″ x 11″
Finished Product Size: 24″ x 15″
Edition Size: 100
Hand Numbered
Certificate of Authenticity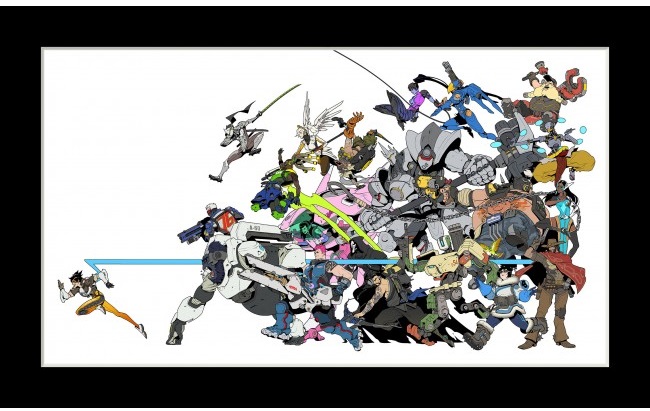 Cute but Deadly Nightmare Diablo ($15): Don't let his cute look fool you. The Cute but Deadly Nightmare Diablo transforms your favorite villain into a friendly vinyl figure.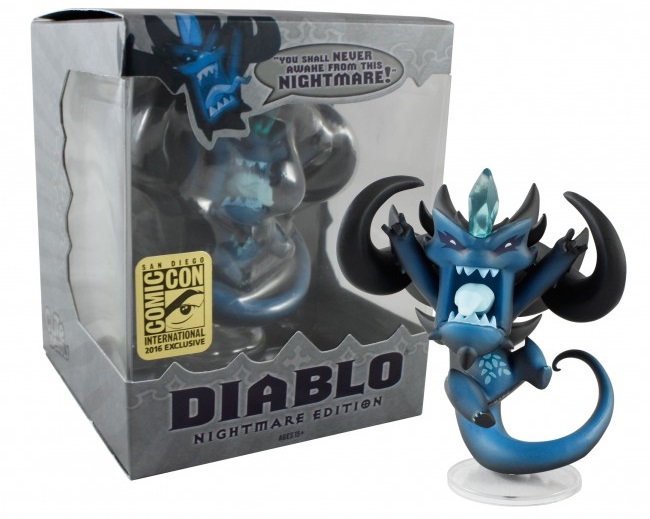 Are you excited about Blizzard's Comic-Con exclusives? Let us know in the comments.