Entertainment Earth kicked off their San Diego Comic-Con exclusive announcements yesterday, and we're following that up with the exclusive first look at a frightfully fun offering for attendees and fans of Penny Dreadful.
Let's take a look: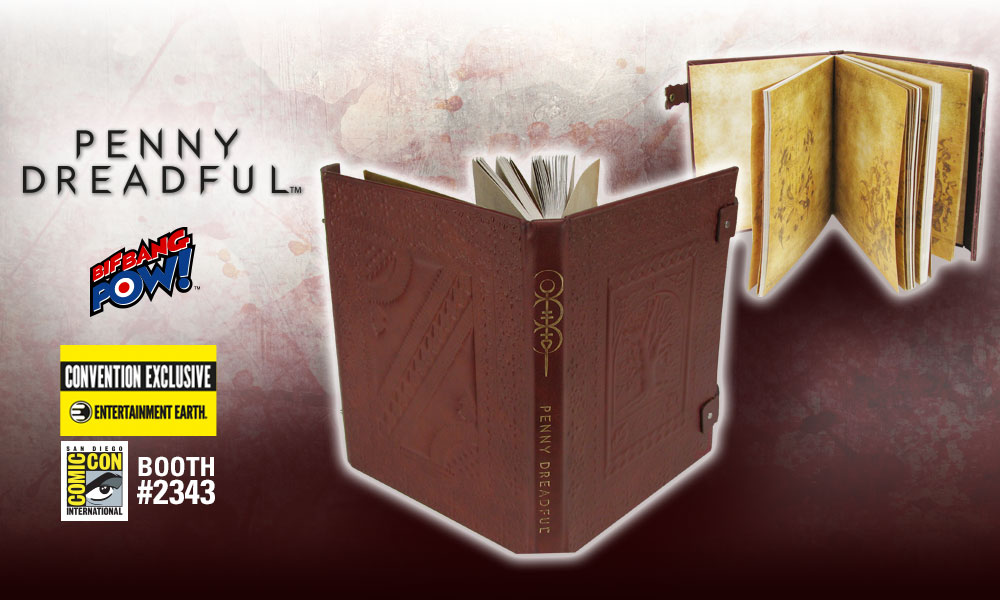 Tap into the spirits beyond this world with the Entertainment Earth Penny Dreadful Spell Book Journal – Convention Exclusive from Bif Bang Pow!.
Inspired by the book used by Vanessa Ives from the hit TV series Penny Dreadful, this deluxe journal measures 9.5-inches tall x 7-inches wide and features an embossed front and back cover that securely closes using two snap-close latches – keeping your secrets safe inside! Unique spell artwork as seen in the original prop used in the show is watermarked throughout the 128 parchment-colored sheets (256 pages). The artwork features symbols inspired by Neocromantic lore, a mix of Pagan symbols, and custom designs produced by the show's own graphic artist Anais Chareyre.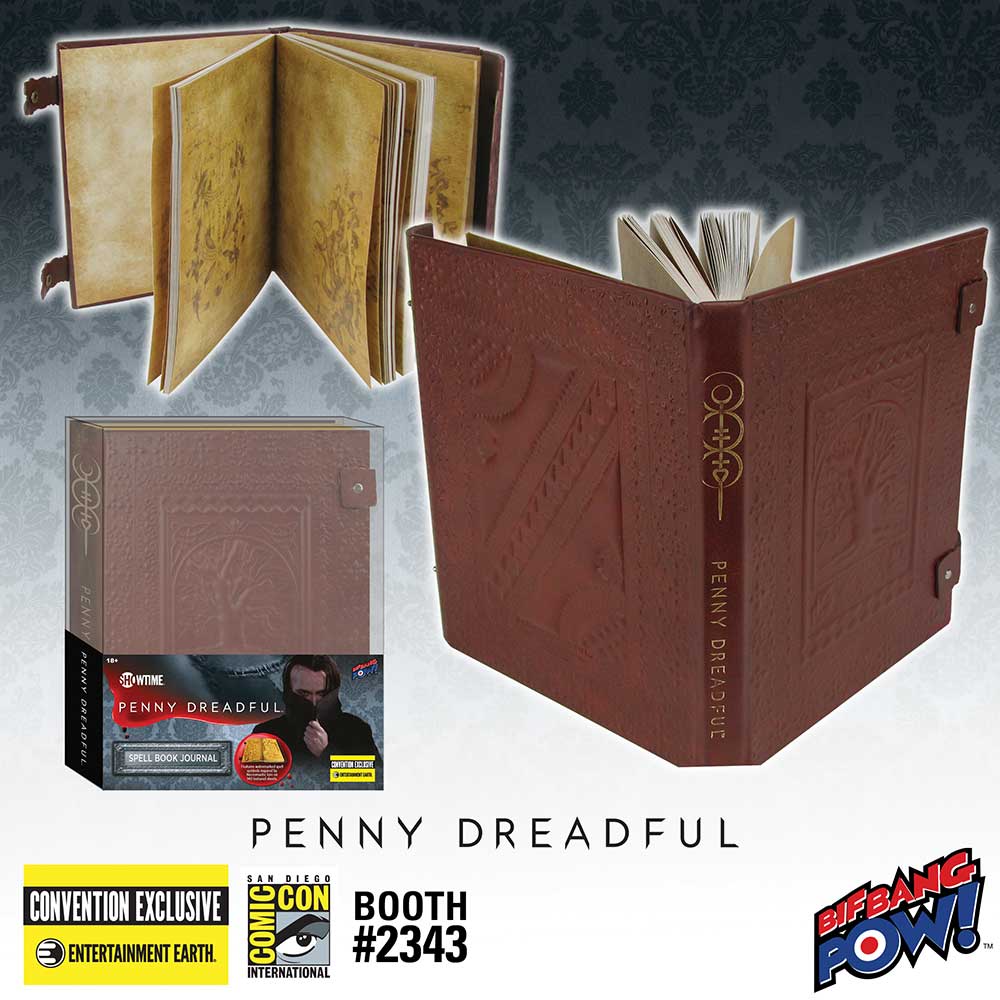 A must-have collectible for Penny Dreadful fans, the rare Penny Dreadful Spell Book Journal – Convention Exclusive is limited to only 804 pieces – each individually numbered with a holographic sticker. Ages 18 and up.
The first opportunity fans will have to grab this limited edition exclusive will be at San Diego Comic-Con on July 20, 2016 in the Entertainment Earth booth (#2343)!
Not attending San Diego Comic-Con 2016? *PRE-ORDER at Entertainment Earth now!
(*NOTE: This item will first be sold during San Diego Comic-Con 2016 at Entertainment Earth Booth #2343. If supplies remain after the show, pre-orders will be filled and shipped to you then – in August 2016.)
Continue to check Entertainment Earth for the latest convention exclusive news.
Shop all Penny Dreadful collectibles from Bif Bang Pow! – only at Entertainment Earth.
Will you be picking this exclusive up at San Diego Comic-Con 2016? Let us know in the comments.