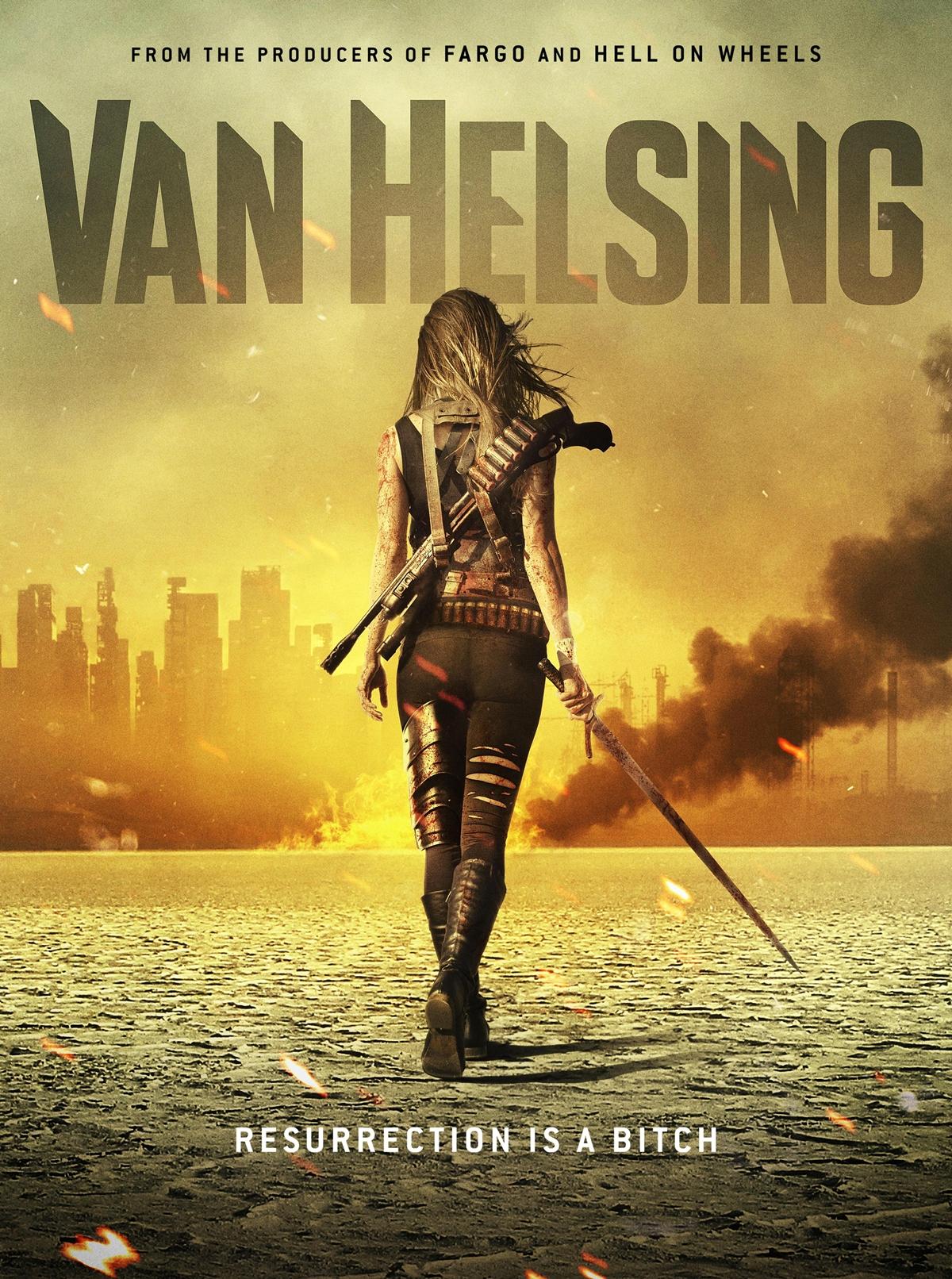 Syfy is set to go all out at this year's San Diego Comic-Con, with Syfy Presents Live From Comic Con, which will tape live at the Marriott and be hosted by Will Arnett (and attendees can attend for free!). The special will feature tons of talent and special coverage — so we're fully expecting Syfy to bring everything and the kitchen sink to San Diego for what should be a mega-week for the network.
While Syfy has yet to announce their official line-up for either the tapings or their panels at the San Diego Convention Center, we have already heard that Sharknado 4: The 4th Awakening and Wynonna Earp will be in town — and now we know that Van Helsing will as well.
Universal Monsters Universe caught the news first that actor Jonathan Scarfe announced via Twitter that they'll be at Comic-Con to promote the upcoming series.
.@Comic_Con it's official!! San Diego here we come. So stoked! #ComicCon2016 #Vanhelsing #vampireapocolypse

— Jonathan Scarfe (@ScarfeJonathan) June 22, 2016
Van Helsing is set five years in the future following an event referred to as "the Rising", vampires now dominate the world. Vanessa Helsing, daughter of vampire hunter Abraham Van Helsing, is resurrected to lead the surviving humans in their struggle against the vampires. In addition to Scarfe, the series (which premieres this fall) stars Kelly Overton, Christopher Heyerdahl, Paul Johansson, and David Cubitt.
Syfy should be set to bring a lot more to the convention this year — with potential panels and appearances from Z Nation, Dark Matter, The Expanse, The Magicians, Hunters, Killjoys, and the upcoming Incorporated and Aftermath.
What are you hoping Syfy brings to the convention? Let us know in the comments.