Bluefin Tamashii Nations has been a staple of the collectible community at SDCC for years with its highly detailed statues and imported figurines — which you'll be able to pick up at Booth #3545.
[UPDATE July 17]
New this year, Bluefin is changing the way to purchase their exclusives. On Preview Night, you'll still be allowed to stop by the booth first come/first serve to purchase exclusive items and early sale items only — and exhibitors are not allowed to purchase.
Thursday-Sunday, you'll have two options. You can either use a "fast-pass" ticketed option, where at 10AM and 12PM, Bluefin Tamashii will get out sticker tickets to those in line. You'll receive a ticket and an order sheet that will allow you to reserve up to one of both of their SDCC exclusive items. You're then allowed to come back during a designated time and come back near the front of the line to pay and pick up your reserved items.
The second option is still first come/first serve, but means you may be waiting awhile. If you go this route, you can access up to three of each of their two Comic-Con exclusives, as well as purchase limited "early sales" items like FiguarartsZero EX Vegeta, S.H. MonsterArts Godzilla 1954, S.H. Figurarts Black Lady, S.H. Figurarts Naruto, and S.H. Figurarts Leonardo and Donatello.
You can read more about either option on their Facebook.
[PREVIOUS]
From Comic-Con International, here's a look at this year's offerings:
Meisho Movie Realization Teppou Ashigaru Sandtrooper Special Version ($90): The artillery packed Teppo Ashigaru Sandtrooper is back with a new, and highly exclusive black pauldron design! The right pauldron (shoulder armor) is charcoal black and indicates that this feudal Sandtrooper of the Galactic Republic (or in this case perhaps a Galactic Han) is of enlisted status. The Sandtrooper Special Version comes with two gun powder type rifles and a Japanese katana sword ready for battle. The special backpack is designed with meticulous detail and finished with a rusty look. Flexible material makes posing the Sandtrooper holding a firearm a breeze. The set includes interchangeable hands (x6), blaster rifles (small and large), Japanese katana set, backpack, and interchangeable white pauldron.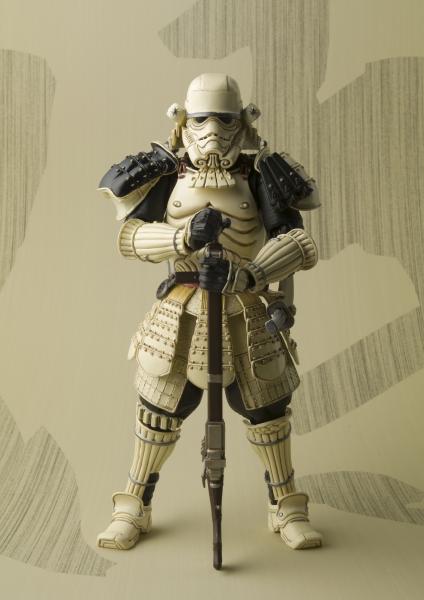 S.H.Figuarts Broly -Premium Color Edition- ($70): Kakarot!!!! Kakarot!!!! KAKAROT!!!! TAMASHII NATIONS' 2016 SDCC Exclusive is S.H.Figuarts Broly -Premium Color Edition-! The Legendary Super Saiyan Broly is here with a superior quality paint that you've never seen before!! The coloring is applied with utmost care, bringing out details that couldn't be recreated before. Broly comes in at approximately 7.5 inches high, appropriately taller than other S.H.Figuarts Dragon Ball characters. His overwhelming power and muscular build are captured with a meticulous sculpt. Recreate some of Broly's more infamous scenes with the additional facial expression parts, one smirking maniacally and the other screaming berserk-like. Additional parts include three unique energy-sphere effect parts and interchangeable hand pieces.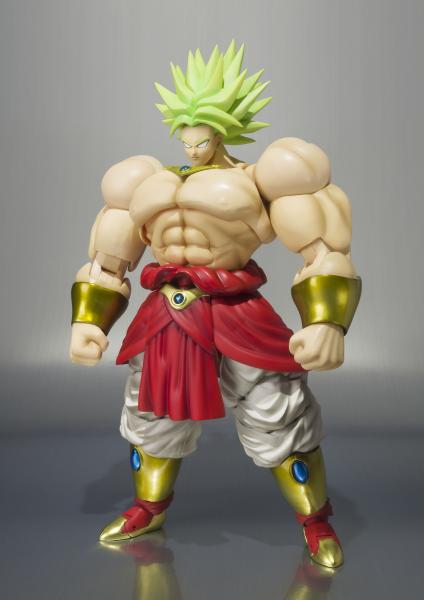 Which Bluefin Tamashii exclusive is your favorite? Let us know in the comments.