Jada Toys are heading to San Diego Comic-Con 2016 this month, where you can stop Booth #3746 by for exclusives, the chance to take a selfie with an oversized Harley Quinn METALS statue, and more.
Figures.com shared all of the details today, and Jada will have two Comic-Con 4″ metal deco exclusives available.
The first is a Bare Metals Harley Quinn and Joker, which will retail for $30. Or you can combine your purchase with their other exclusive, a Bare Metals Captain America: Civil War Iron Man and Captain America for $50 for both sets. The Captain America set also retails by itself, for $30.
Here's a look: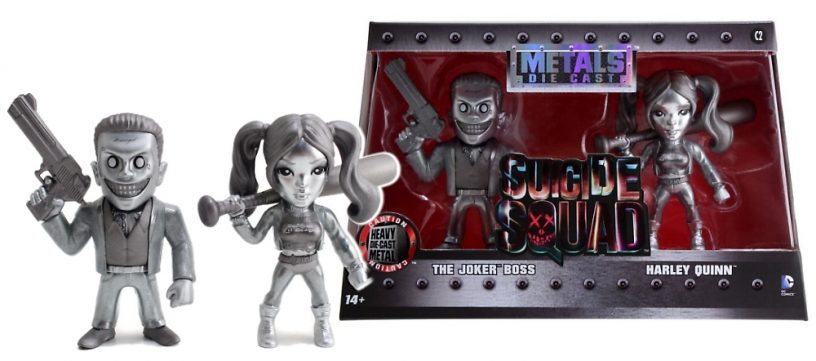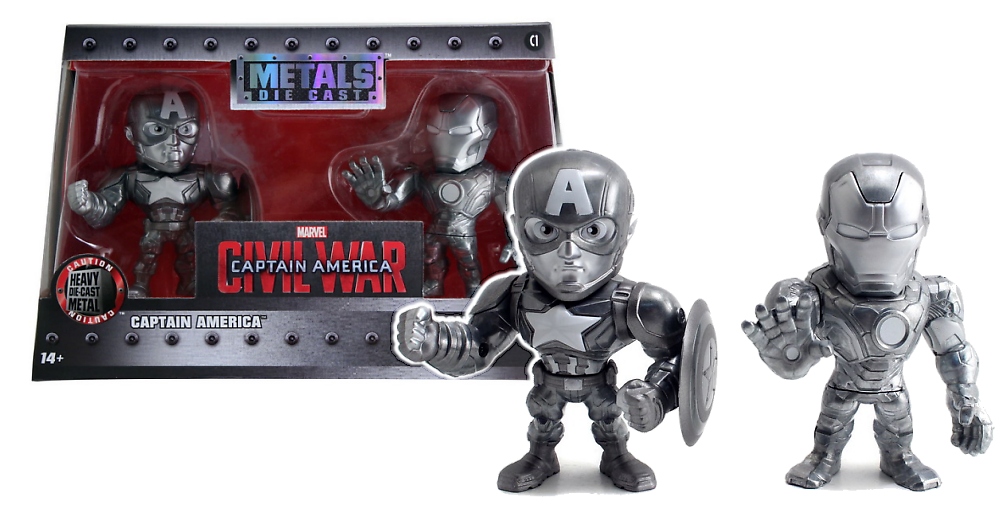 Will you be picking these up? Let us know in the comments.