Sideshow, the makers of high-end collectibles for some of your favorite licenses, are always one of the most exciting booths at San Diego Comic-Con. This year, they're back at the con, and they're bringing several exclusives – which you're sure to want to break open your piggy bank for.
They're offering on-site pick-up for their exclusives this year, at Booth #1929, and you can pick up during regular show hours Thursday-Saturday, or Sunday from 10AM-12PM. After that, any abandoned orders will go up for sale again at the booth.
And, when you stop by their booth during the con, you'll come face-to-face with iconic characters, including
DC Comics – Several renditions of Batman: Adam West Batman, Armored Batman, and Batman (BvS), along with Catwoman (Pfeiffer and Newmar), Bane, Killer Croc, Huntress, Black Canary, and Cheetah
Marvel – Including Gamora, Rocket and Groot, Angela, Hulk vs. Wolverine, Deadpool, Captain Marvel, Dark Phoenix, Wolverine, and Punisher
Star Wars – Will feature a 1:1 R2-D2, Sixth Scale Mercenaries and Bounty Hunters, and a wide assortment of never before seen Premium Format™ Figures
Court of the Dead – Will greet visitors into the Underworld with a life-size Death and the first unveiling of the Court's jester, Malavestros
Here's a look at their 2016 offerings:
[UPDATE July 13]
Sideshow is adding one more item to their list of Comic-Con offerings – this time in the form of a limited number of Stormtrooper Gold Chrome Version Sixth Scale figures, which will retail for $220. They won't be available Preview Night, but starting Thursday, you can grab him while you can. He's already sold out online, so this is a great way to grab this faux-gold chrome Stormtrooper.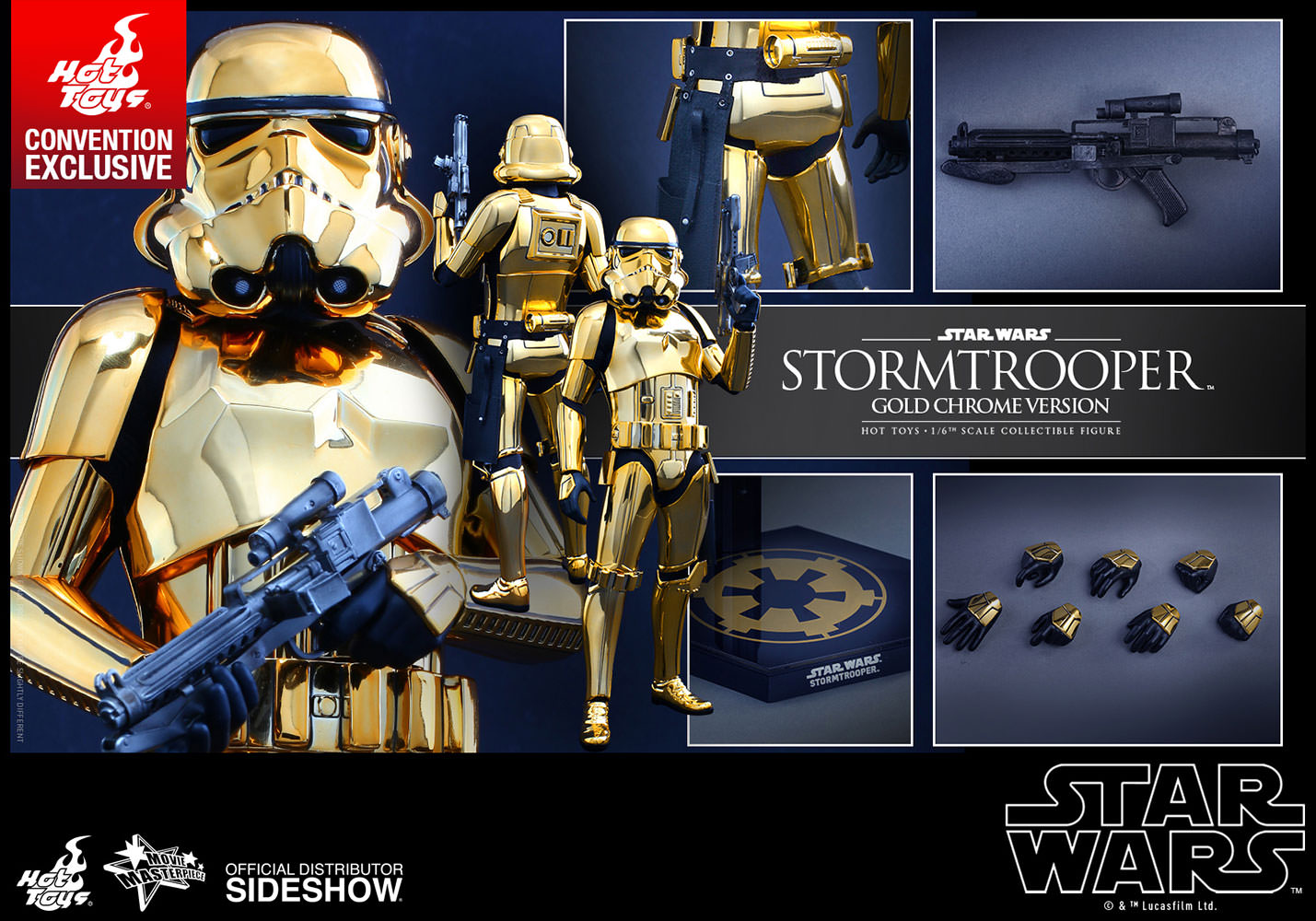 [PREVIOUS]
Star Wars: The Force Awakens R2-D2 Unpainted Prototype Sixth Scale Figure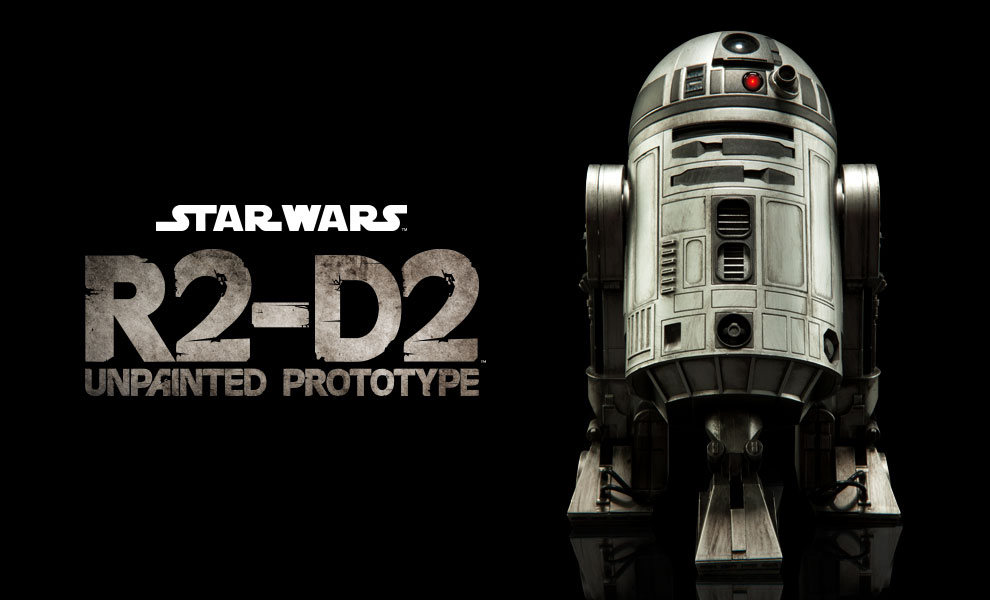 This figure was announced all the way back in December (our first SDCC exclusive for 2016!), but it's been worth the wait. R2-D2 is re-imagined with a unique monochromatic silver finish, and features hinged panels, and an articulated light-up dome (with a holographic projector!). His tread legs are articulated, and he has four access compartments with hinged panels.
R2 retails for $120, and is available now for on-site pick-up or to have shipped.
The Gotham Sirens
Sideshow also announced that they'll have three exclusive art prints from Stanley Lau. The Gotham Sirens series includes:
Poison Ivy Variant Premium Art Print (Gotham Sirens) by Stanley Lau
Catwoman Variant Premium Art Print (Gotham Sirens) by Stanley Lau
Harley Quinn Variant Premium Art Print (Gotham Sirens) by Stanley Lau
All three prints retail for $90 each, and are available now for pre-order on Sideshow's site. Here's a look:
Will you be stopping by Sideshow's booth at Comic-Con? Let us know in the comments.