For those ready to ascend into the craziness that is San Diego Comic-Con, we have you covered. Everything you need to prepare yourselves can be found in the bullet points below.
Download the Comic-Con International Quick Guide for 50 pages of maps, exhibitors, restaurants and more information, all in one tidy PDF!
We'll be tweeting line queues and panel news throughout the convention as we always do, but this year we'll also be announcing some cool goodie and t-shirt drops via Twitter as well. Follow @SD_Comic_Con and #AdventuresOfPrizeMule on Twitter and don't miss a tweet!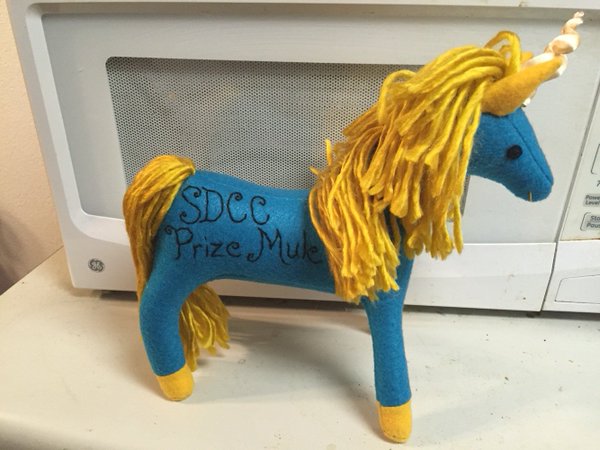 Use the following hashtags when tweeting us with line statuses (here's a sample, but we'll be sure to remind you which to use):

#SDCC
#B20
#HallH
#6BCF
#Indigo
#6A
#Hasbro
#WB
#EnchantmentSDCC
Don't forget to check out our posts on who to follow during Comic-Con for the latest info and announcements.
Do you know where to pick up your badges, if you're an international attendee? Check out the Badge Pick-Up Guide and look at the handy table below to see where you need to be and when (Note: We adjusted their table based on this announcement from the Toucan Blog). As a reminder, new this year, international attendees will be picking up their badges at the Marriott Marquis & Marina. Press, exhibitor, and professional registration for those who still need to pick up their badges will still take place in the convention center.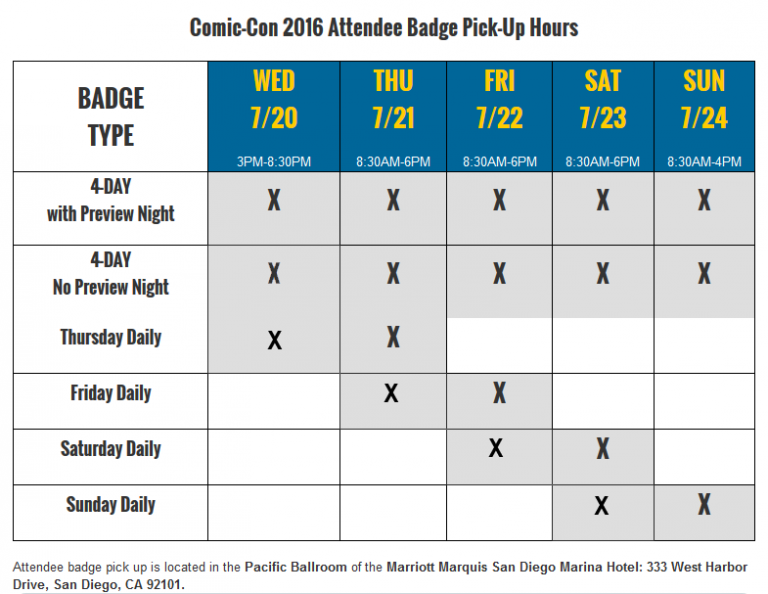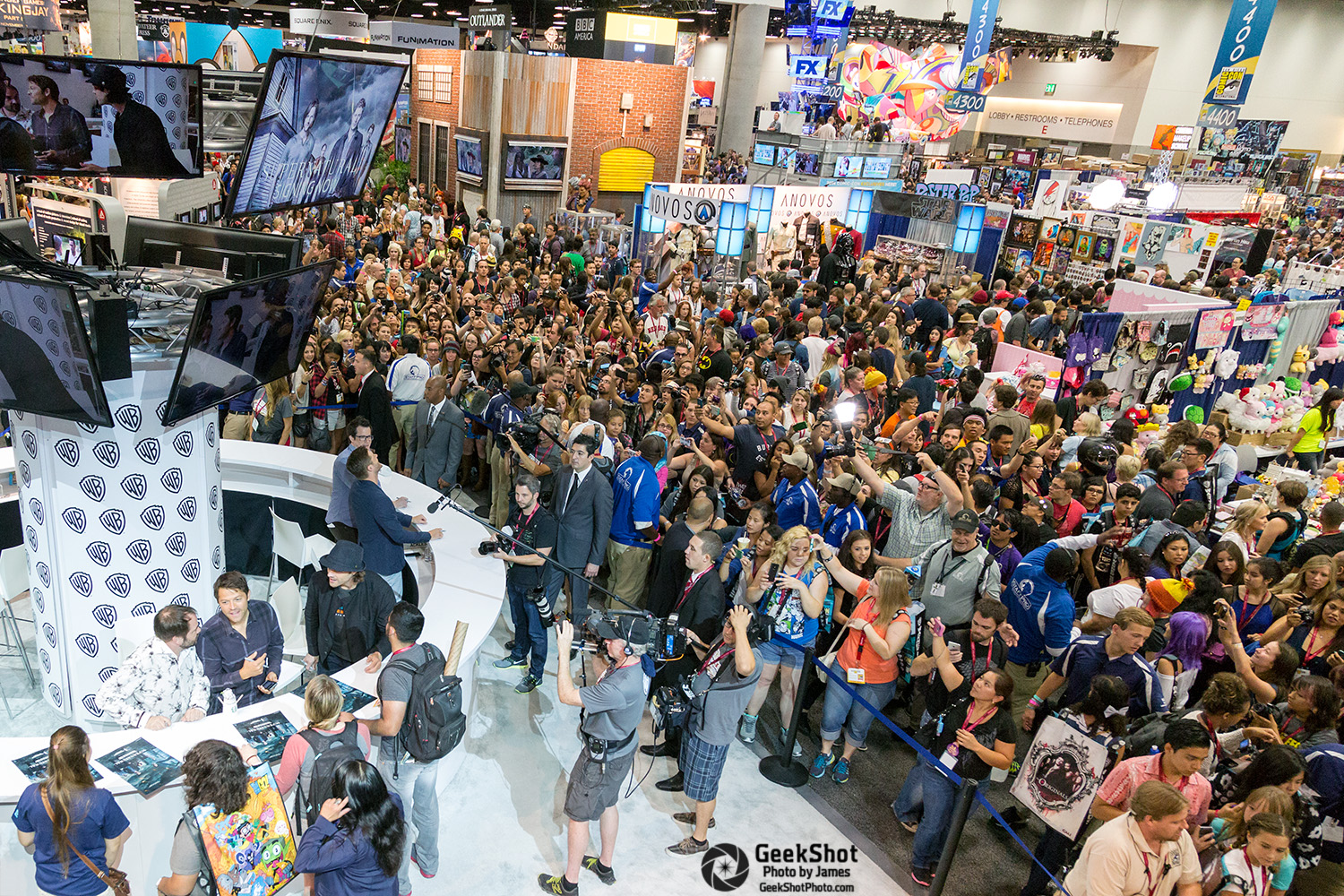 Nothing to do while standing in lines for panels? Download our SDConCast podcast episodes and listen while you wait! Or if you are thinking ahead, subscribe via RSS or iTunes and download all of our episodes ahead of time. We especially recommend you listen to the following episodes ahead of time:
Chart your course! Check out the Exhibit Hall map and exhibitor list, or download the PDF of the Exhibit Hall map. And then for a more in-depth look, check out Shawn Marshall of Parks And Con's Guide to the Exhibit Hall.
Have you made your shopping list of exclusive SDCC merchandise? Check out our Exclusives posts. Also be sure to check out Parks and Cons great video guides, like the Onsite Visual Guide to Exclusives, Lines, Food, and More. Plus, he has specific guides to Hasbro, LEGO, and – as the system is very changed this year – Funko.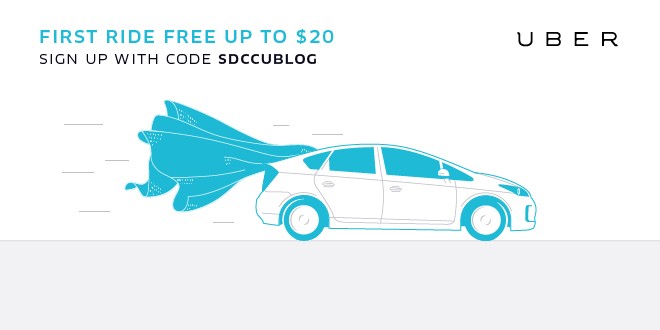 Check the weather. Pack and dress accordingly.
Check out /Slashfilm, IGN TV, and The Beat for the latest movie, TV and comics news to come out of San Diego.
Most importantly, enjoy! We hope to meet you there!