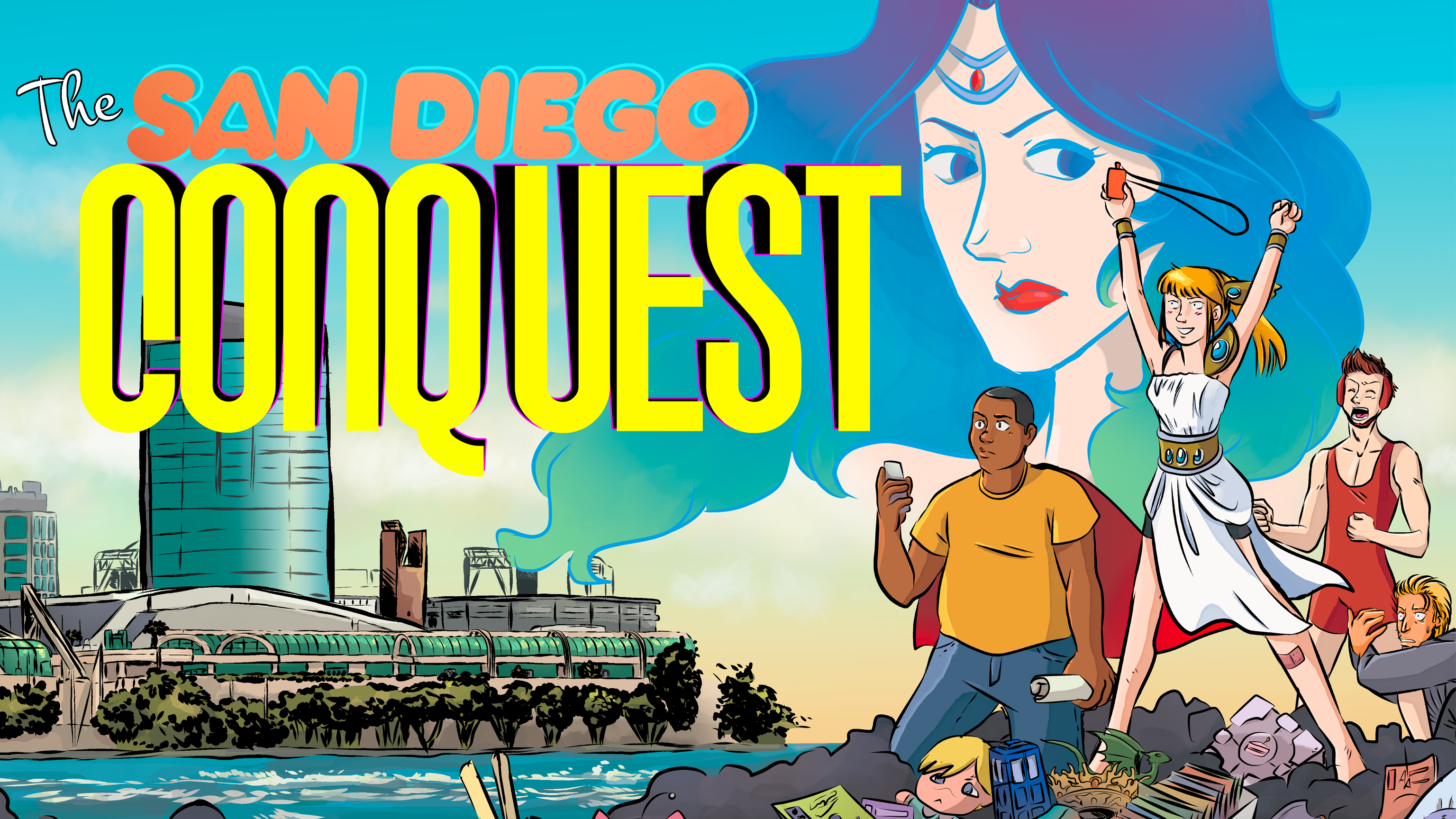 The path to a certain convention in San Diego is often fraught with peril, obstacles both great and small, heartbreak — and hopefully, a lot of joy. That's what writer Mario Candelaria (Ashes, Corktown), illustrator Rob Alan (The Heart Collector), colorist Lesley Atlansky, and letterer Taylor Esposito plan to explore in their comic, The San Diego Conquest.
The comic, an "homage to convention culture and all the super fun (as well as super stressful) experiences that come when fandoms from around the world all converge all in an effort to express their love for whatever their cup of tea just might be", recently launched on Kickstarter.
The 120 page graphic novel follows three friends on their way to the biggest convention around — writer/cosplayer Becca who hopes to get an editor to review her portfolio, a gamer named DeSean looking to score both exclusives and a chance to meet his online flirt in "real life", and Ashton, Becca's jock brother who wants to be anywhere else.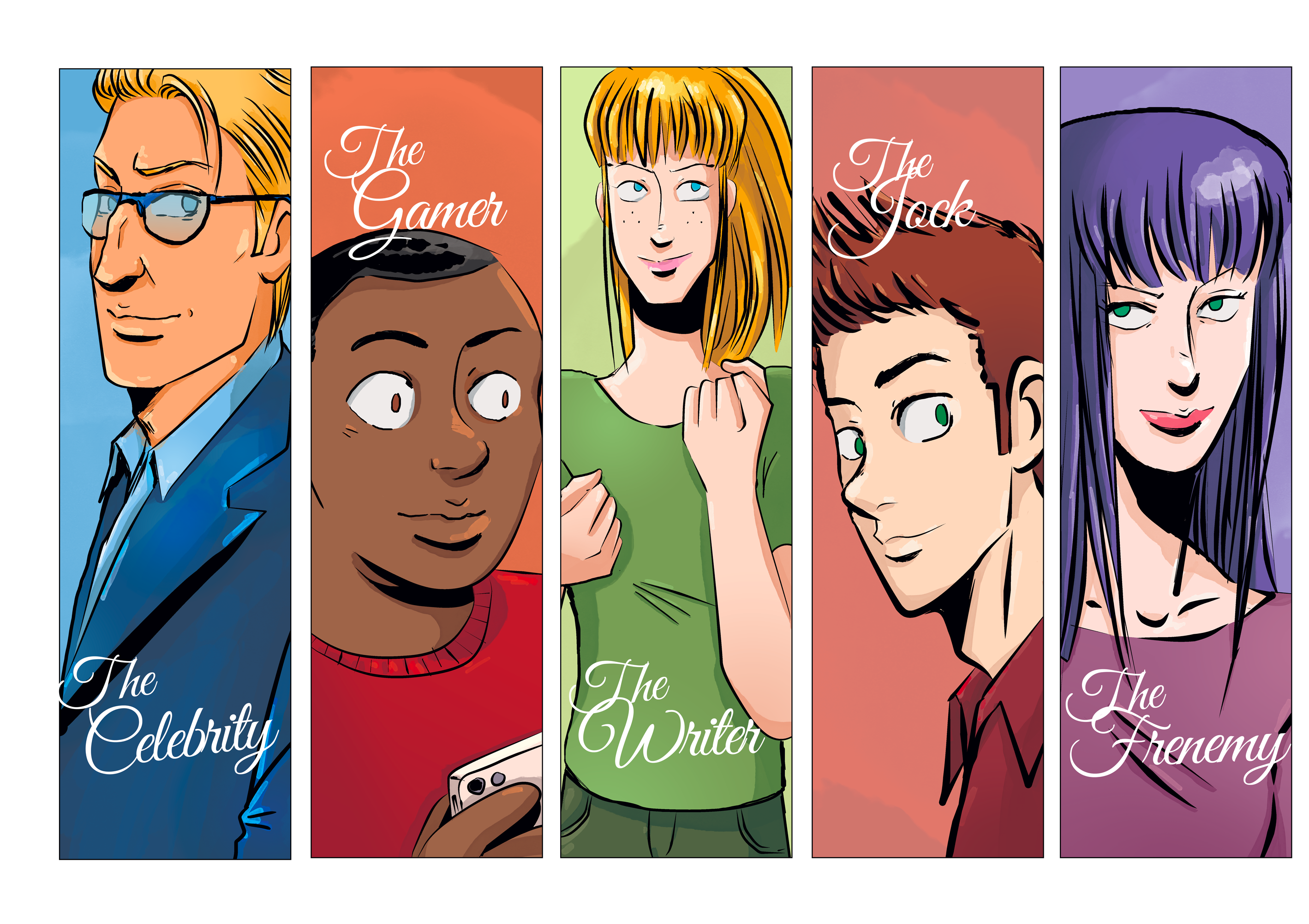 "The idea for this story was born during my very first trip to San Diego Comic-Con," Candelaria said. "I was new to comics and thought the con would be a good place to pitch to publishers. Boy was I wrong! I became immediately enamored with the atmosphere and thought it'd be a great setting. Over the years as I got more involved in the community and saw deeper levels I really started to forge the narrative, but it wasn't until I spoke with Rob more that the story became what it is now."
As most Comic-Con attendees know, the journey to San Diego is rarely as simple as simply buying a ticket/badge and showing up. The San Diego Conquest will chronicle a lot of the specific challenges convention-goers face, from the possible disappointment of meeting your favorite celebrity to scoring a hotel.
"I tried to put as much of what I love and hate about cons into the story as possible. There's a fine like to walk with paying homage to all the little quirks and also keeping the story moving forward, so there were some things we had to cut. However, I can say that a hotel fiasco will be very prominent in the first act," Candelaria said.
The project, which has a $20,000 goal, runs through December 22, 2016. Various reward levels include options like digital copies, a physical printed book (and now through November 15, you can score an Early Bird special for just $20), exclusive prints, exclusive covers, convention-themed merit badges, and more.
Domestic shipping is just $3 — and while international shipping is a fair bit more, Candelaria said it couldn't be helped.
You can back the project now on Kickstarter.