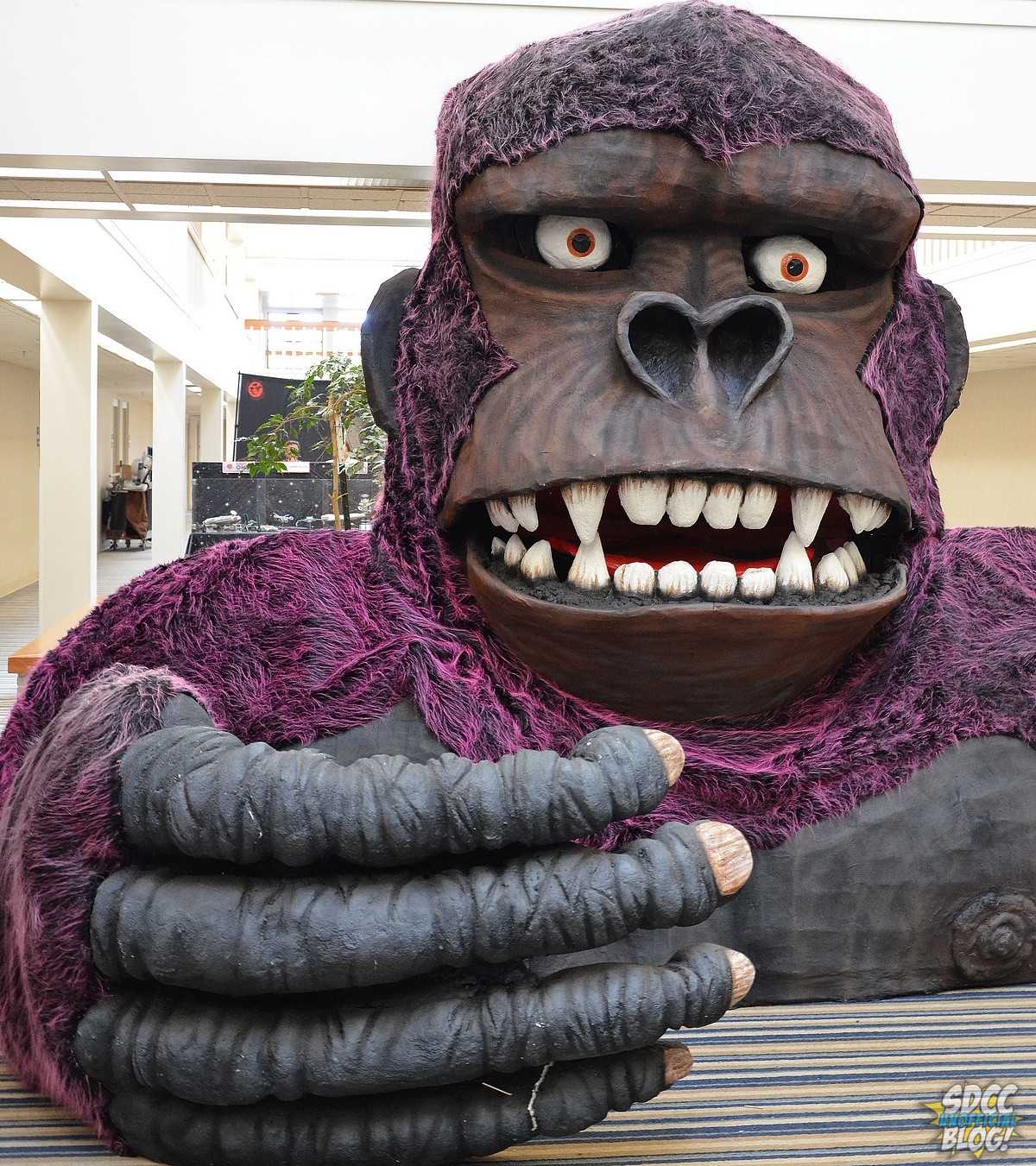 The 2017 Con season has begun! While everyone is still patiently waiting on San Diego Comic-Con 2017  Returning Registration news, there are still a lot of other conventions that are starting to get underway.  In fact, this past weekend was filled with events nation-wide ranging from Long Beach Comic Con to Toy Fair New York – to one of San Diego's own conventions, the 5th annual San Diego Comic Fest.
If you haven't yet heard of SD Comic Fest, it is a more intimate convention experience that is "reminiscent of the early Comic-Cons". San Diego Comic Fest actually got its start in 2012 by one of San Diego Comic-Con's founding members, Mike Towry.
This year, Comic Fest celebrated its 5th year and was held at its new location, the Four Points by Sheraton Hotel. Advertised as the "friendly, intimate comic con experience", Comic Fest prides itself on bringing us a bit closer to the feel of those Comic-Con early days, and it delivers fully on that experience.
Certainly smaller in scale than that of San Diego Comic-Con, the Fest still offers up a variety of experiences and fun. From offerings such as an artist alley, exhibit floor, and cosplay corner to the Kirby Cafe and panels such as the 'X-Men Mock Trial on Mutant Rights' and a 'Girl Scout Cadette Comic Artist Badge Workshop'.  There was even a little bit of Comic-Con International thrown into the mix with 'Comic Cons and the Future of Fandom' where CCI's own David Glanzer joined Rob Salkowitz in chatting about the growth of comic conventions.
The San Diego Comic Fest is a casual atmosphere that offers up a laid back, no pressure, intimate experience where you can just hang out with fellow fans and professionals alike. There was even a bar in the hallway outside the panel rooms – and for a more kid friendly experience, a game room filled with piles of games to play. Even though the atmosphere is not quite like the July giant of San Diego Comic-Con, it is still a fun time with a varied offering of experiences in a smaller more intimate scale.
For a look at what the San Diego Comic Fest had to offer last weekend, you can check out this photo gallery:
Plans are already in motion for next year's San Diego Comic-Fest theme, celebrating the 200th anniversary of Frankenstein. If you are interested in attending next year, be sure to keep an eye out for any updates. You can find more information on their website.
Are you interested in checking out next year's San Diego Comic Fest?  Did you attend this year?  What was your favorite part of the Comic Fest experience?  Let us know in the comments.