Bluefin has grown to include a range of high quality collectible lines from Japan, the United States, Hong Kong, Taiwan and Singapore and established itself as the official North American consumer products and retail development partner for Studio Ghibli – and they're heading back to San Diego Comic-Con.
You can pick up their exclusives at Booth #401.
Here's a look at their offerings:
Bandai Hobby Figure-Rise Standard Super Saiyan God Super Saiyan Goku Model Kit ($32.00): An early release! Due to the overwhelming popularity of Dragon Ball, this special articulated model kit has been created for audiences outside Japan. As a result, it's not available in Japan, and this action figure model kit will be for sale at SDCC ahead of its August release date! All plastic comes pre-colored and requires no glue for assembly! Comes with Kamehameha effect and multiple facial expressions.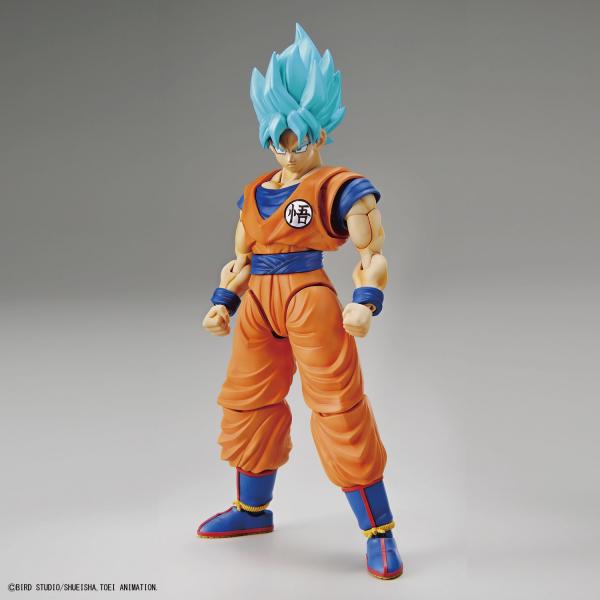 Bandai Hobby HG 1/144 Gundam Barbatos Lupus + 200mm Gun Clear Colour Ver. Model Kit ($17.00): A special limited translucent armor version of Gundam Barbatos Lupus that includes the Sword Mace, 200mm fore-arm guns, and Twin Mace. Translucent armor shows off the internal Gundam Frame archetype used within the Gundam Iron-Blooded Orphans universe.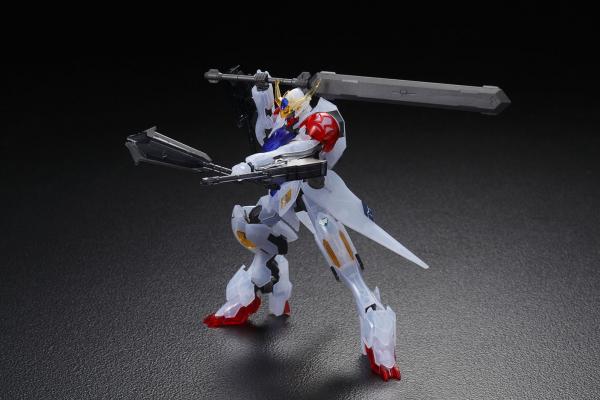 Bandai Hobby HGBF 1/144 Hi-Nu Gundam Vrabe Amazing Crimson Comet Ver Model Kit ($36.00): A special Hi Nu Gundam Vrabe Amazing that utilizes unique molding methods for a very hot color scheme, it is joined by new additional weapons that you could previously get only from Japanese magazines. Includes beam rifle, 2 detachable funnels, Amazing Lev weapons x2, sword binders, shield, bazooka, beam sabers.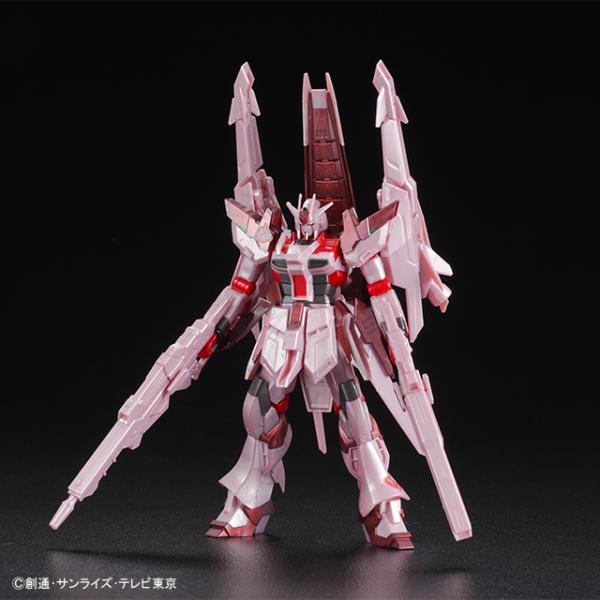 Bandai Hobby HGPG Black Tristar Petit'GGuy ($8.00): This cute adorable little bear model kit is themed after the Black Tri Stars from the anime series Mobile Suit Gundam. Part of GunPla Expo in Asia, it is available at SDCC in very limited quantities.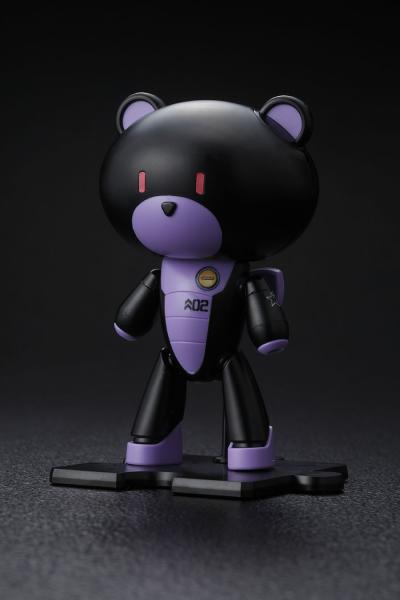 Bandai Hobby HGUC 1/144 Pale Rider Hades Mode Extra Finish Ver. Model Kit ($30.00): The original Pale Rider saw a limited P-Bandai release in Japan to promote the video game "Mobile Suit Gundam: Missing Link." This Ground Heavy Equipment version is now available at select events with a new special coloring finish and includes folding bazooka, machine gun, arm mounted shield, and leg mounted missile pods.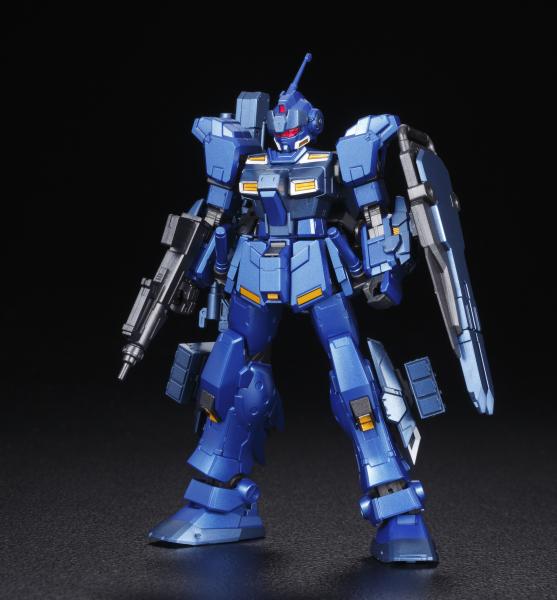 Bandai Hobby MG 1/144 Sazabi Ver. Ka Mechanical Clear Model Kit ($120.00): A special Sazabi with translucent armor designed to showcase the heavy mechanical internal detail of its internal frame. Sold only at GunPla Expo events in select countries, it is available in limited qty. All original equipment including both beam rifles, beam tomahawk, wrist mounted beam sabers, and massive shield are present.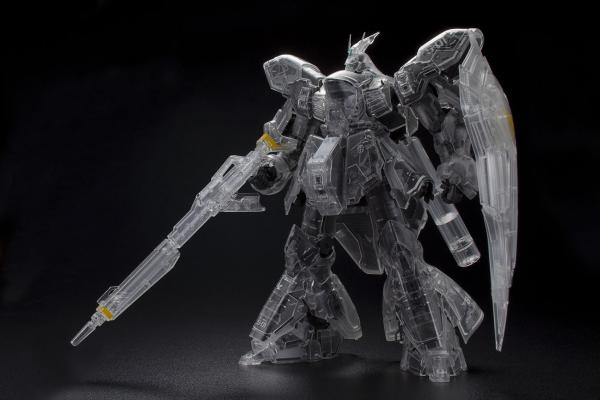 Bandai Hobby RG 1/144 00 Qan[T] Trans-Am Clear Ver Model Kit ($30.00): From "Gundam 00" this premium model kit utilizes clear pats to show off its internal mechanical skeleton, the Advanced MS Joint system. Armor parts are dyed red and pink in "Trans-Am" colors giving off a beautiful shine. Included GN Sword V and Sword Bits retain all features including ability to combine into different sword and gun configurations. A small display arm is included to assist with weapon poses.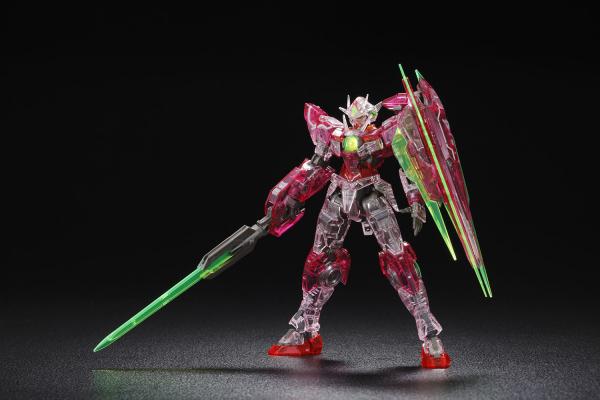 Bandai Hobby RG 1/144 Gundam Astray Blue Frame Plated Ver Model Kit ($45.00): This variant Gundam Astray was previously a P-Bandai item available only in certain parts of Asia and is now at SDCC 2017 in limited quantities sporting a metallic hot blue special coloring and white pearlescent armor. Special Bazooka, beam rifle, shield, and beam sabers included.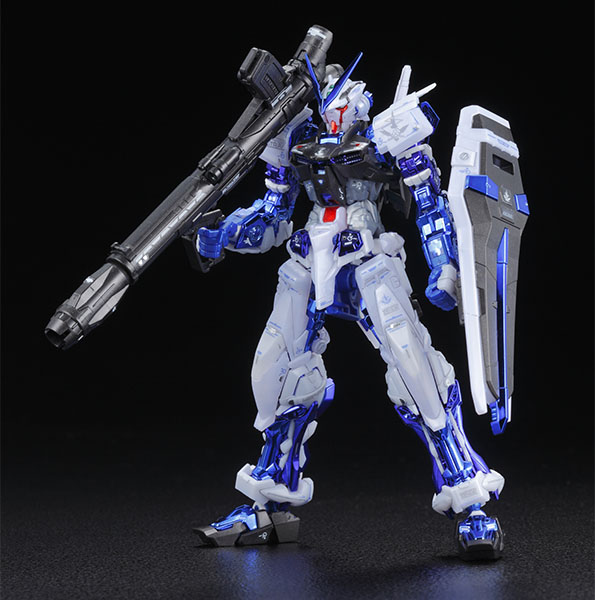 Bandai Hobby RG 1/144 Gundam Astray Red Frame Plated Ver Model Kit ($45.00): Brother unit to the Blue Frame, this special red metallic and white pearlescent armor finish version retains all the features of the original including Katana, beam rifle, shield, and 2 beam sabers.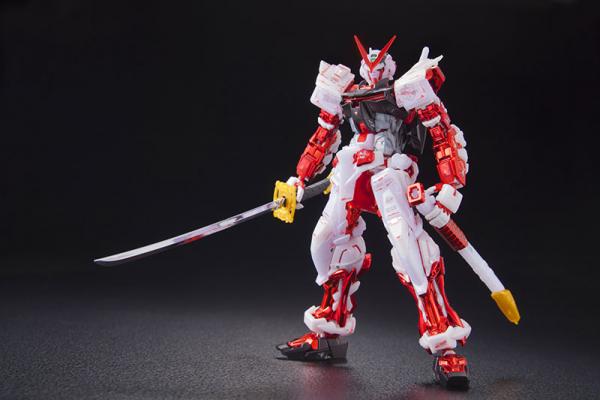 Bandai Hobby RG 1/144 Gundam Exia Trans-Am Clear Ver Model Kit ($30.00): A Trans-Am clear variant of the RG Exia. Its outer armor has been dyed in various red hues that show case the internal frame called the Advanced MS Joint system. Includes GN Sword, GN Short Blade, GN Long Blade, shield, 4 beam sabers.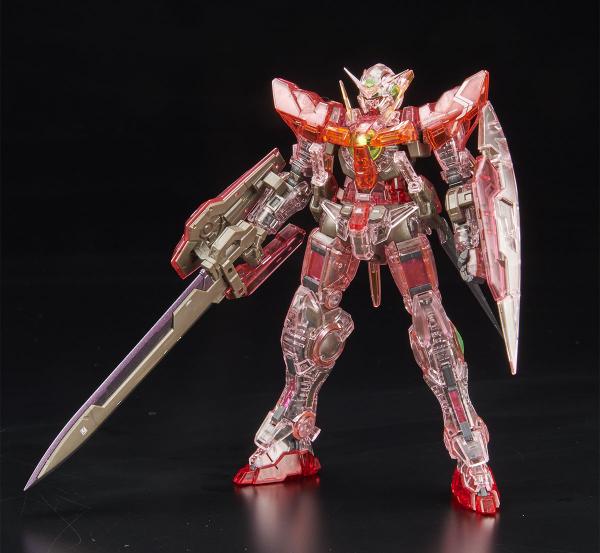 Bandai Shokugan Dragon Ball Styling Launch ($25.00): This Premium Bandai exclusive DRAGON BALL STYLING figure of the character Launch, has alternate switchable head and arm parts to recreate both of her personalities just like in the original manga and anime! Available in very limited quantities.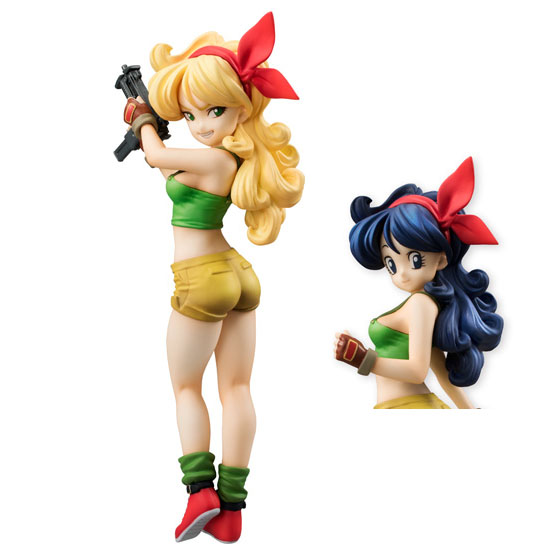 Bandai Shokugan Sailor Moon Mini Compact Case Pocket Watch SDCC Exclusive ($7.00): This small cute charm is shaped after the pocket watch belonging to Tuxedo Mask from the manga/anime series Sailor Moon! An exclusive item in Japan, it is available in limited quantities at SDCC 2017.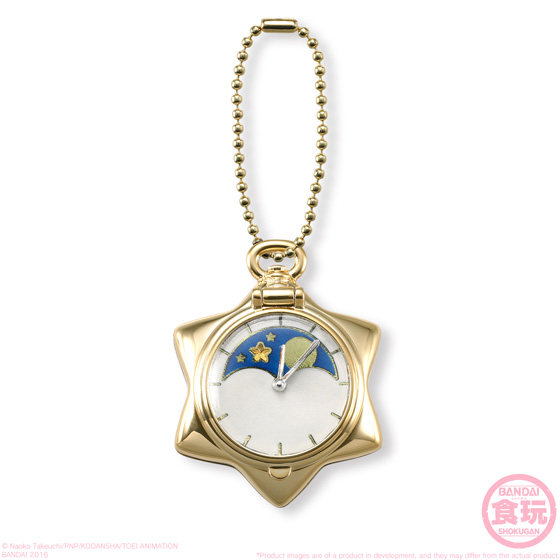 Iron Studios 1/10th Art Scale Batman "Arkham Knight" Bronze Edition ($149.99): Features: – Limited edition, exclusive for SDCC 2017 – Based on original 3D references from the game – Made in Polystone – Hand painted – Includes base display Product dimensions: 26.2cm high x 32cm wide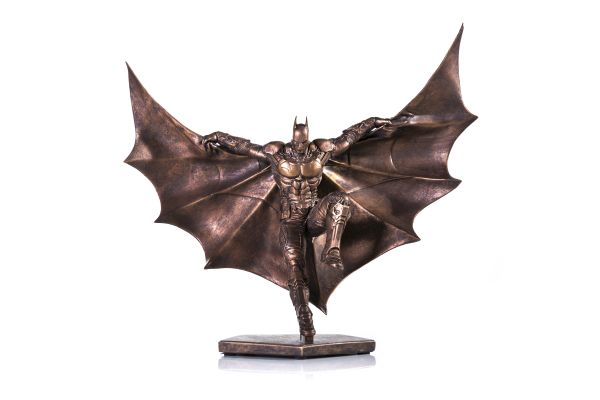 Sailor Moon Pegasus Message Case SDCC Exclusive ($30.00): This very limited item released only in Japan is a replica of the original Sailor Moon Bandai toy released many years ago and features removable Pegasus with compartment, ball chain. It is available at SDCC 2017 in limited quantities.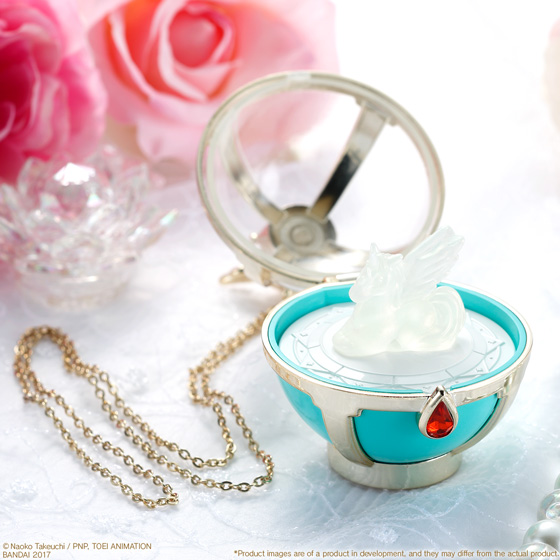 Storm Collectibles 'Hot Ryu' Action Figure "Street Fighter V" ($59.99): From the highly popular video game franchise, 'Street Fighter', comes Ryu as he is seen in one of his most popular alternate costumes…commonly referred to by fans as 'Hot Ryu!' The figure is a completely new sculpt from the standard version of Ryu and is approx. 7″ tall with over 30 points of articulation, allowing you to pose Ryu in all his special moves including Hadoken, Shoryuken, and Tatsumaki Senpukyaku! The figure set includes: – Effect parts – 3 exchangeable facial expressions – 4 exchangeable palms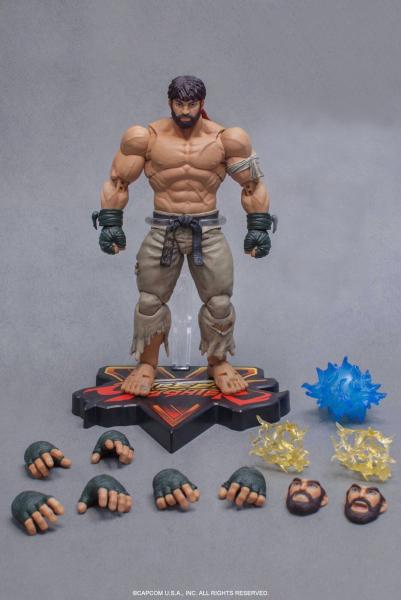 Storm Collectibles 'Noob Saibot' Action Figure "Mortal Kombat" ($49.99): Perhaps one of the things Mortal Kombat is most well known for are its ninjas. Of course Scorpion and Sub Zero are the most popular but there also many others that fans love. Introducing to Storm's line of incredible action figures is none other than the mysterious Noob Saibot! The figure stands about 7″ tall and has over 30 points of articulation, enabling you to recreate all of Noob's iconic moves. He includes: *2 All new fatality decapitation blood effects 1 Skull sculpt 2 Interchangeable masks 9 Pairs of palms 2 Hell-fire effects 1 Spear