Kotobukiya always brings quality exclusives to San Diego Comic-Con. The manufacturer has made many a SDCC attendee drool with its highly-detailed licensed active styling (ARTFX) figures and fully assembled and painted resin statues.
The Japanese company is back at SDCC 2017 with some great exclusives that will surely have fans flocking to Booth #2601 during the convention. We'll be updating this post as more Kotobukiya announcements are revealed.
Here's a look at this year's offerings:
[UPDATE June 29] Harley Quinn is ready for some fun in Kotobukiya's next San Diego Comic-Con exclusive: Harley Quinn – A Night in Gotham ARTFX+ Statue. The statue features a special silver and black paint deco, with exclusive packaging – and it will retail for $64.99.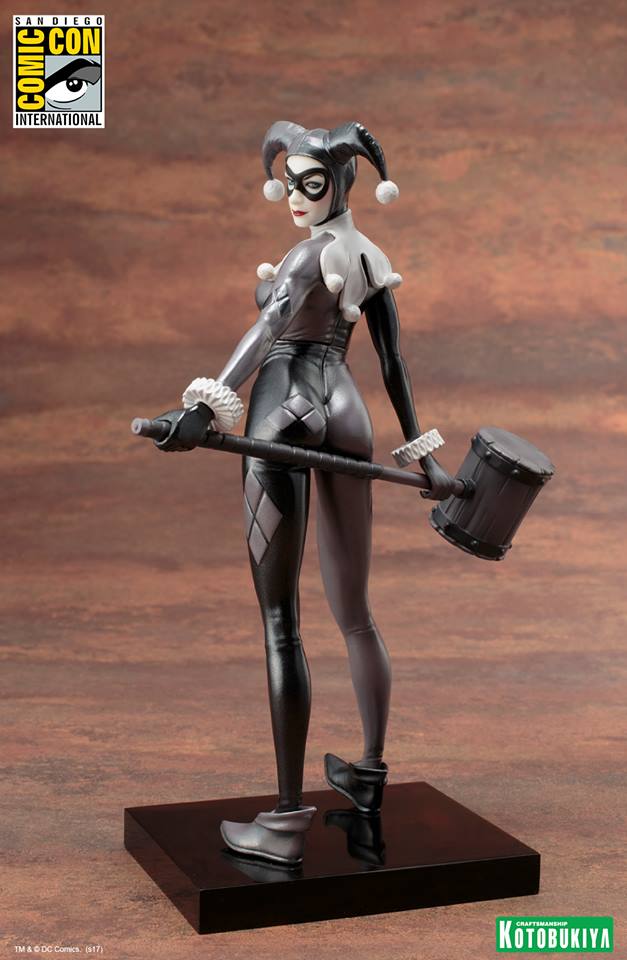 [UPDATE June 28] Koto's first San Diego Comic-Con exclusive is a Rubber Charm Collection Wonder Woman. This tiny, but fierce, Wonder Woman is redesigned by famous Japanese illustrator Sakurai, and comes as a rubber charm with a lanyard. No word yet on pricing.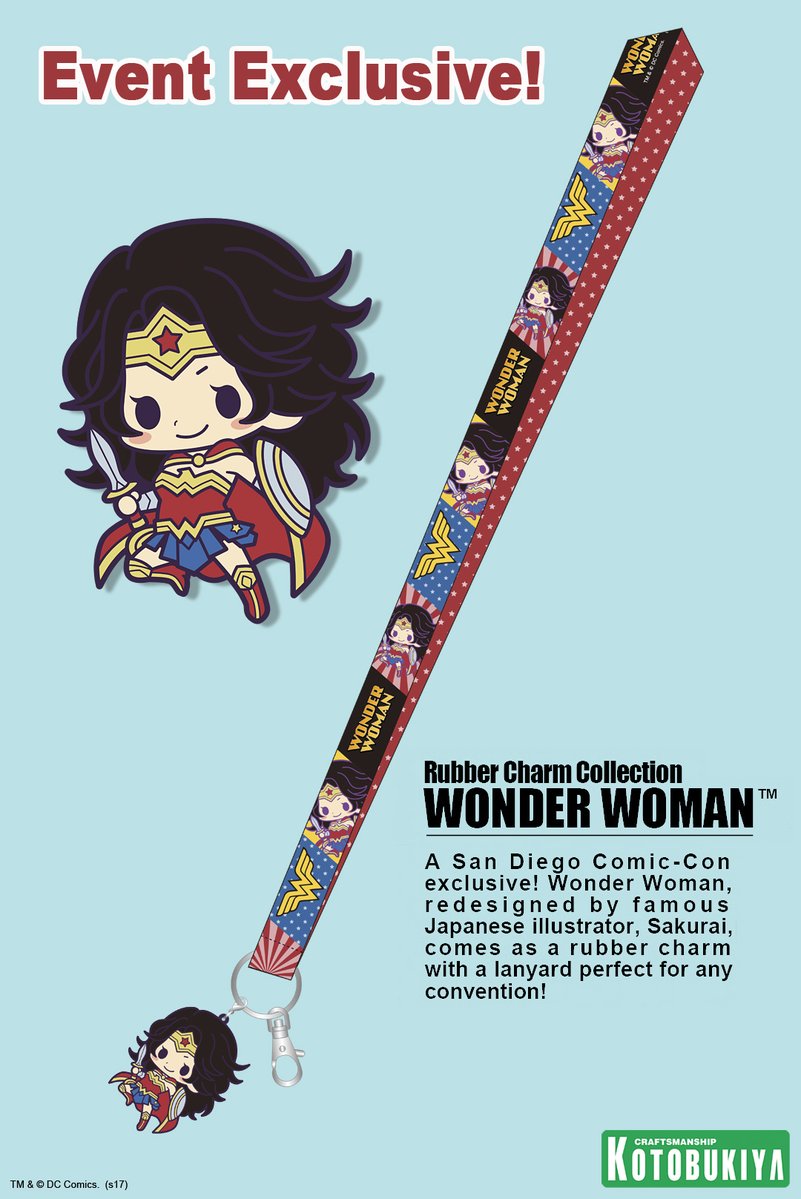 Will you be hitting up Kotobukiya's booth? Let us know in the comments.