Moebius Models, manufacturer of classic sci-fi and horror models, is coming back to San Diego Comic-Con with some more high-quality statues sure to grab the attention of attendees. Last year, the company brought along an incredible Batman v Superman set, and we're so excited about what they have up their sleeves for this year.
The company has now started to unveil its 2017 exclusives, which you can pick up at Booth #2946. Just like in previous years, you'll be able to pre-order all of their exclusives by e-mailing moebius.specials@gmail.com when they open orders in mid-June. We'll share when that's open.
Here's a look at what's in store for Moebius Models in 2017:
[UPDATE June 12]
Moebius Models has one more San Diego Comic-Con up their metaphorical sleeves: Frazetta's Death Dealer Lapel Pin (Set of Four). Just like the amazingly detailed styrene kit below, this pin set is based on the painting by fantasy artist Frank Frazette. The set comes with four metal lapel pins, including a Frazetta signature pin, a Death Dealer gothic frame pin, a Death Dealer sculpted pin, and a Death Dealer parchment pin. The pins measure from 1.5″-2″.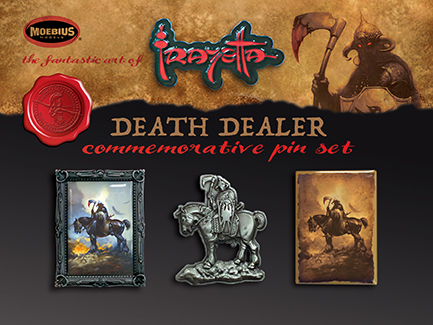 [UPDATE May 27]
Something sinister is coming — but there's no need to fear. The first of Moebius Models' San Diego Comic-Con exclusives is a 1:10 scale styrene kit of Death Dealer, based on the classic painting by legendary fantasy artist Frank Frazetta. The 10″ kit features the ominous character on his mighty steed, and is molded in Midnight Black. It also includes a unique numbered signature sleeve signed by Frank Frazetta, Jr., the son of the artist, as well as a detailed display base, and real metal chains. It will retail for $70.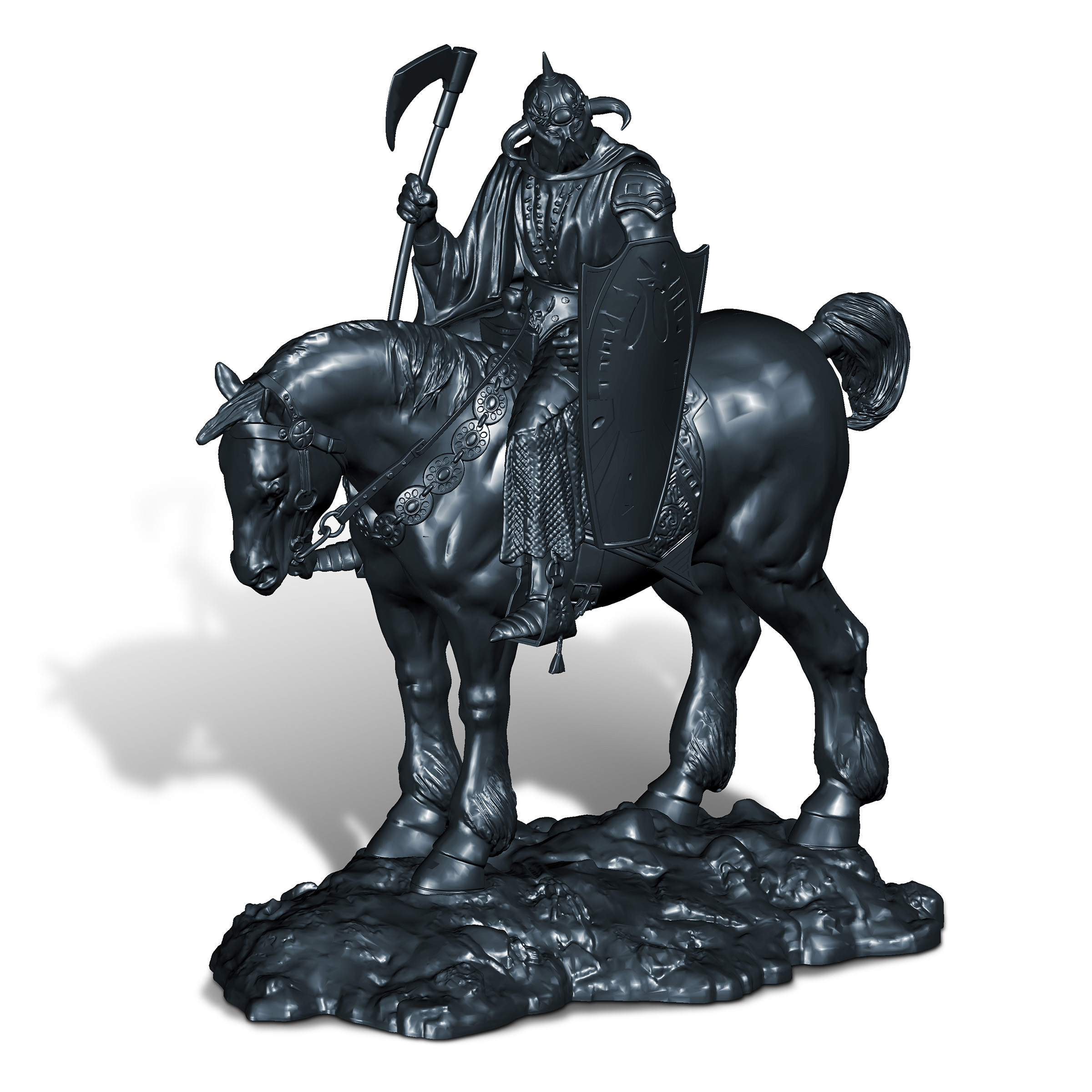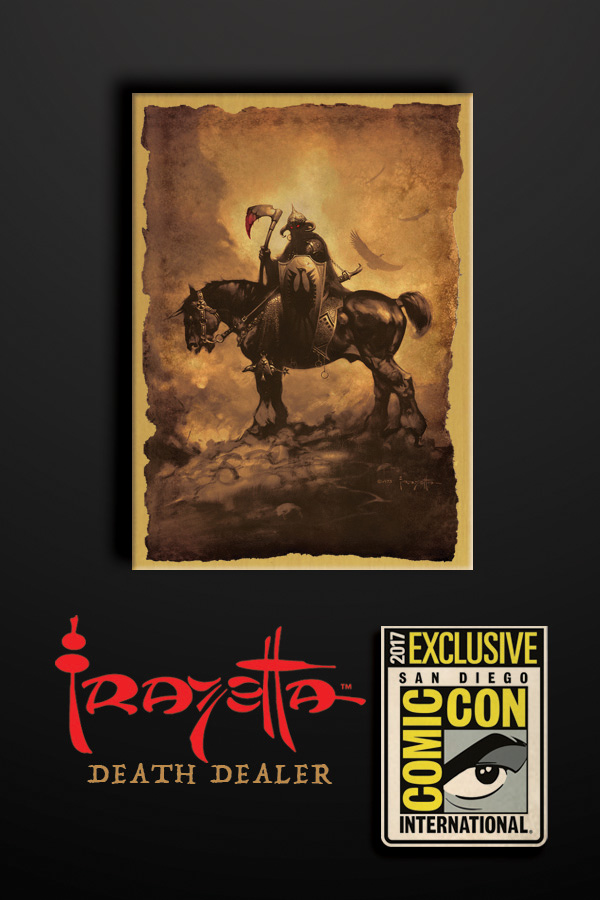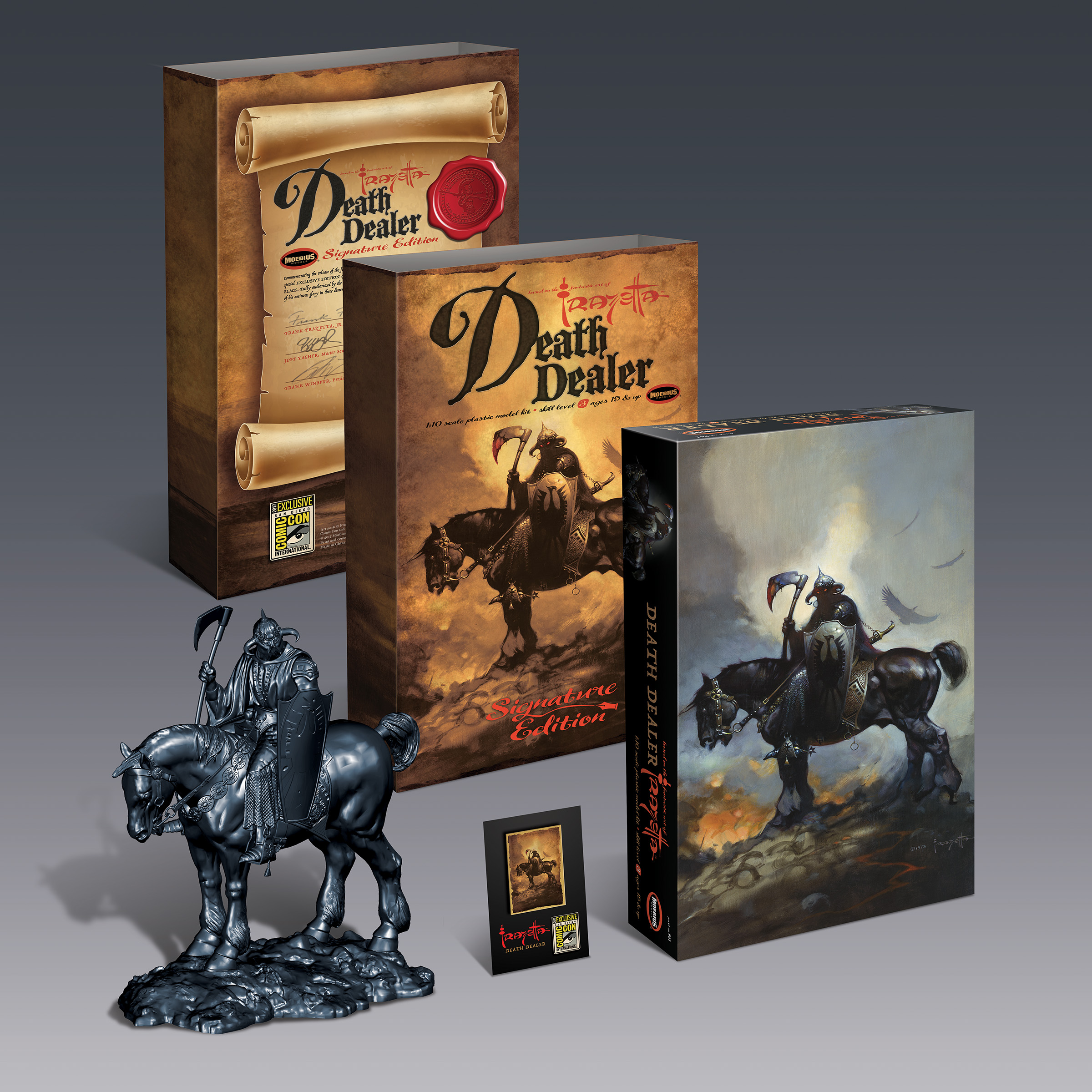 If you loved last year's awesome Batman v Super battle pose set, then Moebius Models has something else for you to add to your collection with the Batman v Superman Batwing 1/25 Scale Model. Unlike the previous exclusive, this one comes fully assembled and fully painted. It features a highly detailed, accurate recreation of the Batwing, measuring over 17″ long and 17″ wide.
When you purchase the styrene Batwing for $150, you'll also get a screen-printed carrying bag.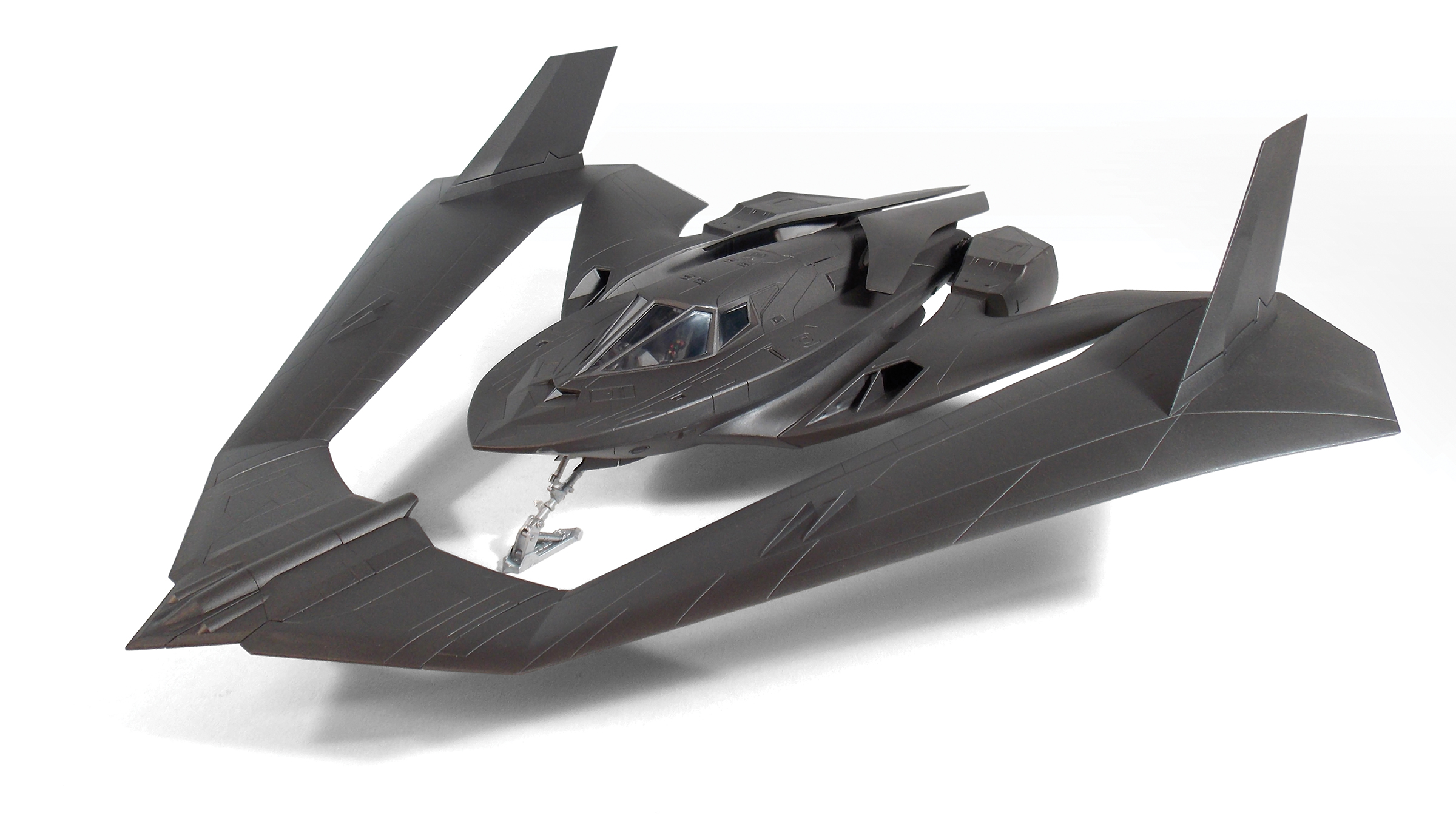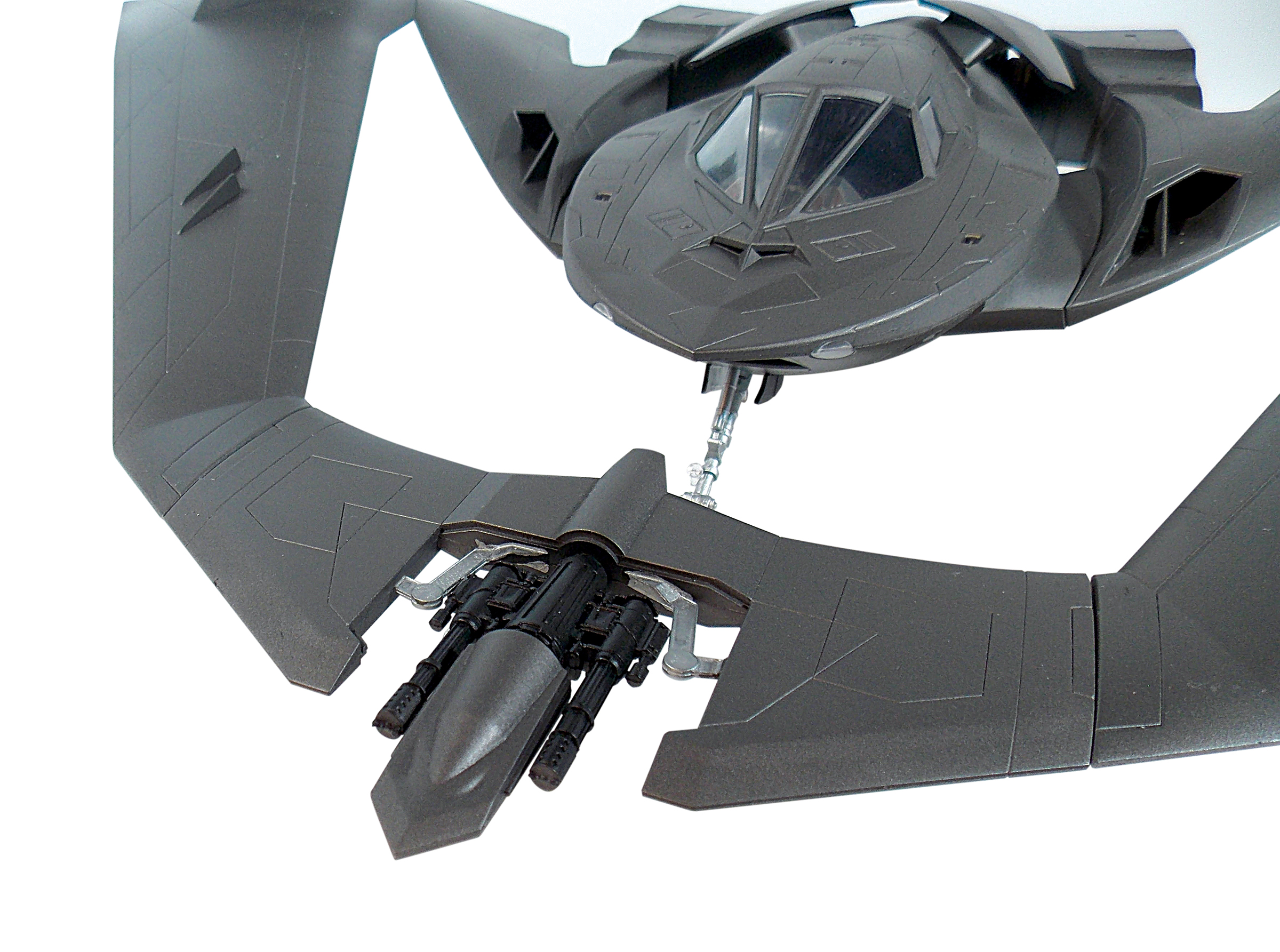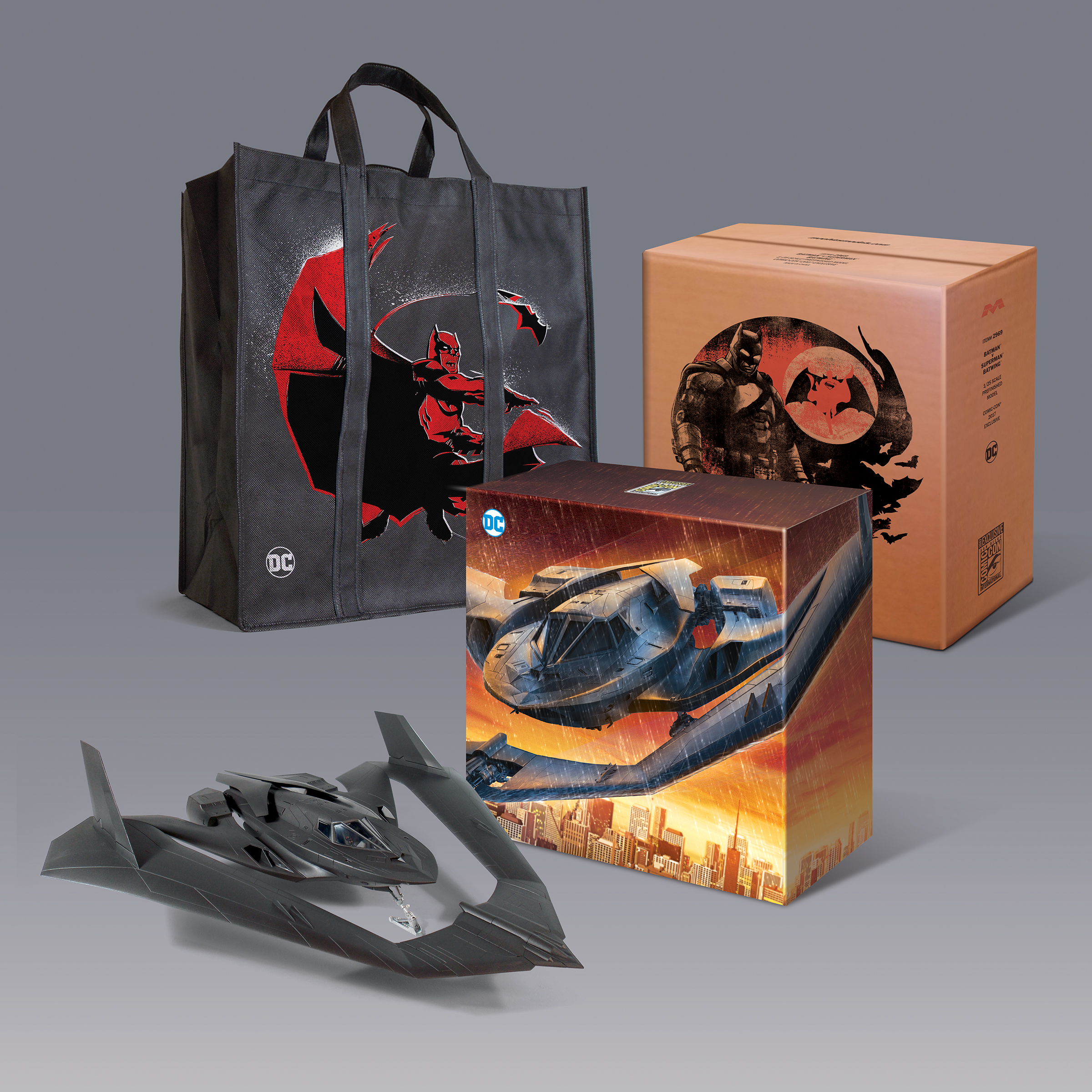 Next up from Moebius Models is a San Diego Comic-Con exclusive you probably don't want helping to pilot your spacecraft — a 2001: A Space Odyssey Hal 9000 Lapel Pin, which retails for just $8, and features the ominous HAL 9000 interface as seen in the film. It measures 2″ high, and features a secure butterfly clasp.