The Peanuts gang returns to San Diego with a fresh round of exclusives. These San Diego Comic-Con 2017 exclusives feature characters such as Snoopy, Charlie Brown, Linus, and Woodstock.  You can find the Peanuts booth at #1635.
Let's take a look at what they'll be offering this year:
Exclusive Enamel Pins ($5)
Their Comic-Con exclusive enamel pins are the perfect accessory for any Peanuts fan! Three designs available, featuring Snoopy on a surfboard, a "Good Grief!" thought bubble and the classic red doghouse.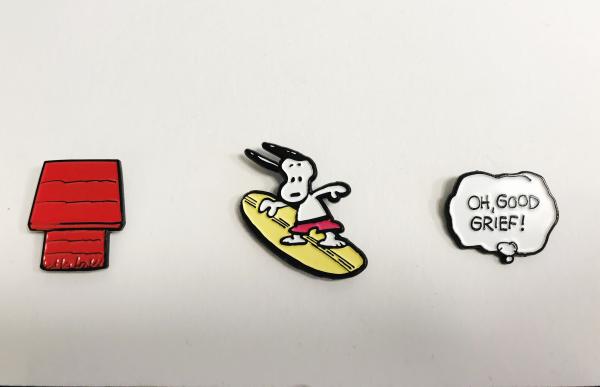 Peanuts Button of the Day (Free)
Don't miss the Peanuts button of the day! Stop by the booth each day to collect a new design featuring your favorite Peanuts characters.

Peanuts Comic-Con Exclusive Lanyard ($4)
Back by popular demand, this year's exclusive lanyard celebrates 50 years of Peanuts in Japan and features sushi-inspired artwork and everyone's favorite beagle.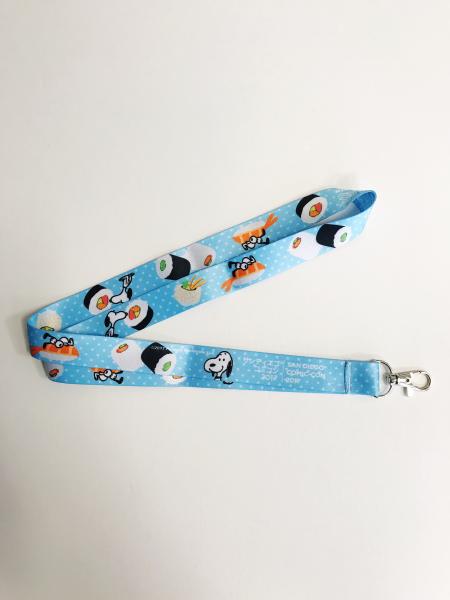 Which Peanuts exclusive are you most excited for? Let us know in the comments.