Creator of tv and film collectibles, Quantum Mechanix has a few SDCC exclusives you shouldn't miss! You can Quantum Mechanix at booth#4145
Here's a look at this year's offerings:
Batman Q-Fig ($14.95): Quantum Mechanix's new DC Batman Q-Fig takes flight at the 2017 San Diego Comic-Con! The design of this show debut is based on the DC Rebirth version of the Caped Crusader and features an updated suit, boots and utility belt, plus a billowing cape and stylized cowl. Launching off the head of a toothy gargoyle, this new Q-Fig will surely sell-out fast! Measuring 4.5 inches tall and boasting hand-painted details and flexible materials.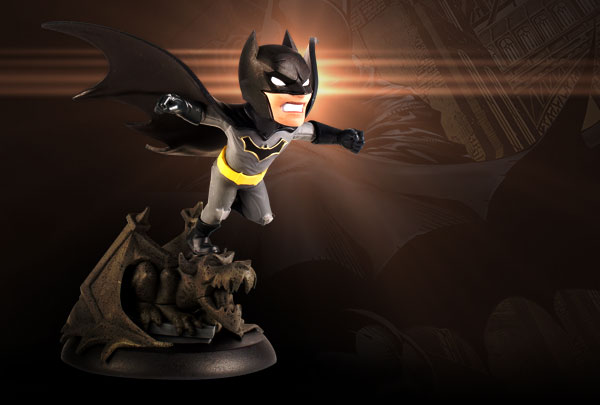 Catwoman Q-Fig ($14.95): The DC Catwoman Q-Fig is Quantum Mechanix's response to the landslide of requests it received from fans wanting to add her to their collections. This new Q-Fig is based on the DC Rebirth comic book version and is clad in an updated black catsuit. Swirling her whip high atop a grouchy gargoyle, her high-flying antics are sure to flip out her legion of fans. Measuring 4 inches tall and boasting hand-painted details.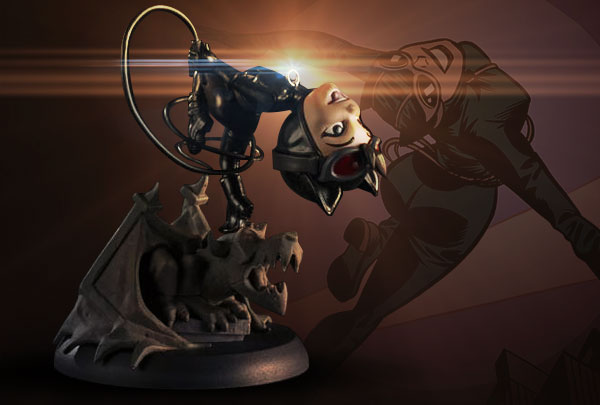 DC Wonder Woman Q-Fig Max ($29.95): The DC Wonder Woman Q-Fig Max from Quantum Mechanix is a fierce incarnation of the powerful Amazonian princess whose mission is to fight corruption and restore peace. Steely eyed and fully armed, Wonder Woman rides her ebony steed clad in her trademark red-and-blue costume and sports her bullet-deflecting bracelets and gleaming tiara. Wielding a sword and golden Lasso of Truth, she is ready for any battle that lies ahead. Measuring 5 inches tall and featuring metallic paint and hand detailing.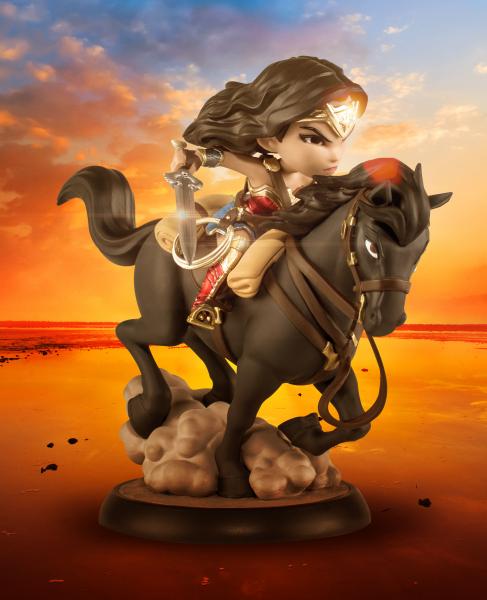 Will you be stopping by the Quantum Mechanix booth? Let us know in the comments.