Get your limited edition 2017 Comic-Con Library Card from the San Diego Public Library! This year, there are three designs to choose from, designed by local artists Vince Alvendia, Robert McKeone, and Attiba Royster.
Best of all, the cards are FREE to new users, and locals can replace their existing cards for $2 for adults and $1 for children. Swing by the downtown Central Library, near Petco Park, to pick up a card for yourself!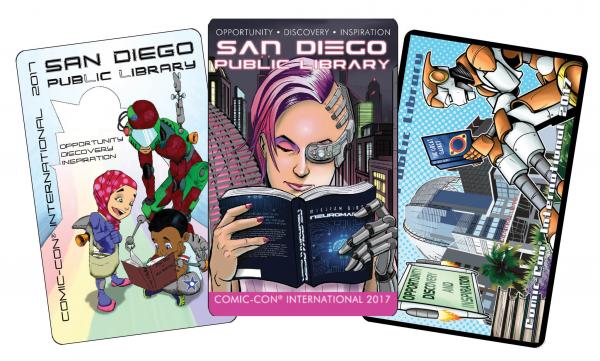 Will you be grabbing one of these Library Cards this year? Let us know in the comments!