Welcome to another Under the Tents column, where we bring you SDCC news from shows such as Midnight, Texas and The Gifted. We also have great SDCC news from Barnes and Noble, Justin Harder, Christopher Uminga, and Neysa Bové. But no UTT would be complete without our favorite news, crochet! Read on and see what we have in our latest (for now) Under the Tents.
Here's a look at what you might have missed:
Fans of FOX's new series The Gifted were happy to see it included on their list of announced panels this morning. Although it was the only FOX panel announced that didn't announce cast, stars Sean Teale and Nat Alyn Lind confirmed on Twitter they will be in attendance.
We're coming. Join us. #SDCC #Comicon2017 @Comic_Con https://t.co/8eIGx252qK

— Sean Teale (@seanjteale) June 27, 2017
Mutants are coming to Comicon! Be there, or be square. #Comicon2017 #SDCC https://t.co/e1IYu7SSUs

— Nat Alyn Lind🌹 (@NatalieAlynLind) June 27, 2017
Not to be outdone by FOX, Monica Owusu-Breen, producer behind NBC's new series Midnight, Texas, announced Midnight will be at SDCC this year for all four days. While we do think a panel is inevitable for one of those four days — that much promo sounds an awful lot like a Tin Fish activation, doesn't it? Hmm.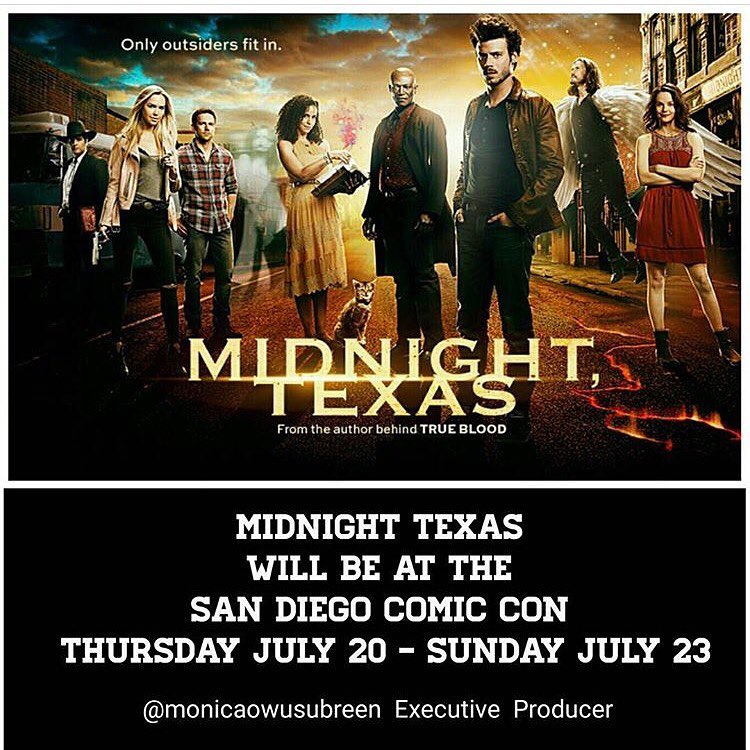 Barnes and Noble's popular "Get Pop-Cultured" returns during San Diego Comic-Con. Just like in years past, both the brick and mortar B&N locations and the online shop will be celebrating all things pop culture the week of Comic-Con nation-wide, with cosplay events, discounts on graphic novels — and of course, "Comic Convention Collectibles" available beginning at 3AM ET on Thursday, July 20. In the past, this has meant the B&N shared exclusive Funko Pop!s… so grab your exclusives while camped out in line for the exhibit floor and bypass Funko's insane line entirely! (No, really, do that, eight hours of your life is not worth having a box with a different sticker).
We didn't choose the pug life, but Dave Kellett did. He's bringing a set of four pug coasters to the Sheldon Comics Booth #1228. If you can't be at SDCC, they'll also be available to his Patreon subscribers.
https://www.instagram.com/p/BV2wHCKl9xg/
https://www.instagram.com/p/BV0RuwXFcx3/
Yes, I'll be at SDCC but only July 20 & 21, see u there!

— Kevin Conroy (@RealKevinConroy) June 26, 2017
Did you think I forgot about my 'Tribute to 90's Anime' I promised this year? I didn't. #SDCC seems the perfect place to debut some pieces pic.twitter.com/mWzAsWPp4g

— Scott Blair Art (@scottblairart) June 27, 2017
https://www.instagram.com/p/BV1_LRYgRHP/
@GeeksOfColor @JaycenWise @urbanstylecomix @ComicPatrol @BlkGirlMagicMag Not scared. #SDCC2017 #kidcomics #indiecomics pic.twitter.com/bAQZTwJq7q

— Keithan Jones (@KIDCOMICSKJ) June 27, 2017
Scott Hattox took some inspiration from Andy Warhol for his Deadpool pop piece he'll have at SDCC. This and a lot more of Hattox's work will be at Green Hills Entertainment Booth #1829.
https://www.instagram.com/p/BV1YT8oBLx_/
It just doesn't seem like a proper UTT this year without some form of crochet. The Geeky Hooker shared a few more drops she'll be doing for her fellow Hookers at SDCC this year. First, we have a Wonder Woman critter from Moon's Creations. Next, we have Kurt Wagner, er, Night Crawler, from Moon Catcher. Finally, she showed off this Harry Potter critter set from Frazzled Ends. We think she'll be pretty frazzled after all of her SDCC drops.
SHE KEEPS GOING. AND I LOVE IT. Another bunneh ready for me to drop at #SDCC for @MoonsCreations! https://t.co/PZIDa90tw2

— Geeky Hooker (@GeekyHooker) June 27, 2017
GAHHHHH that little tail! It kills me! That's another one from @moon_catcher for me to drop at SDCC! https://t.co/rYJsbvb741

— Geeky Hooker (@GeekyHooker) June 27, 2017
D'oh, never posted this one to twitter! 3 little troublemakers to be dropped at SDCC thanks to Britt of Frazzled Ends! pic.twitter.com/lgeHqDzonu

— Geeky Hooker (@GeekyHooker) June 27, 2017
A few pre-drawn exclusives for @Comic_Con…Small Press O-08 baby! pic.twitter.com/3dCGcpLRJY

— Justin Claus Harder (@clausstudios) June 27, 2017
'The Last Chimichanga' only at our table @Comic_Con. #Deadpool2 #TheLastJedi. SmallPress O-08 pic.twitter.com/iZN8SDJX2N

— Justin Claus Harder (@clausstudios) June 27, 2017
New Hillbilly pin & #SDCC exclusive Goon pin will be available at our booth (no.2209)! #sdcc2017 #theGoon #Hillbilly #sdccexclusive pic.twitter.com/sUn4rdGUu7

— Eric Powell (@goonguy) June 27, 2017
CNN iReporter and San Diegan Chris Morrow is getting in on the SDCC fun. Just follow her on Twitter and RT her tweet for a chance to win some Wonder Woman SDCC exclusives during the return of her annual scavenger hunt.
#SDCChunt is back #SDCC2017 RT & follow @MorrowChris for the chance to win #WonderWoman #sdcc exclusives & more! This is all about fun! pic.twitter.com/kPnTmHdxs7

— ChrisMorrow @Comic_con Curator (@morrowchris) June 27, 2017
Del Rey Publisher's Star Wars Books gave its readers a closer look at their Convention Edition of Inferno Squad for SDCC. Find these at Del Rey's Booth #2913.
A closer look at our convention edition of #InfernoSquad available at #SDCC. pic.twitter.com/Eux05ayBkx

— Star Wars Books (@DelReyStarWars) June 27, 2017
So, who wants one of these BLACK STAR RENEGADES shirts?

We'll have a limited # at #SDCC–along with other surprises!@StMartinsPress pic.twitter.com/EGz78xuuls

— Michael Moreci (@MichaelMoreci) June 27, 2017
Jessica Yambao will have more mermaid paper dolls to bring to SDCC this year. Here is her Blue Diamond-inspired mermaid you can find at the Manchester Grand Hyatt in Grand Ballroom C.
https://www.instagram.com/p/BV2QEDcB9OM/
SDCC can take a toll on your smartphone's battery. So much to see and post can bleed it dry. Don't worry – the California Browncoats want to make sure you can instantly post that selfie with Alan Tudyk as soon as you take it. They'll be selling power banks with their California Browncoats logo at Booth #A-07/A-08 to keep that cell phone charged.
22 Days: With lots of conning, you need lots of power. Our booth will have Browncoat Power Banks to help keep you connected throughout #SDCC pic.twitter.com/O0Ma2AkSV2

— California Browncoats – WonderCon Booth 889 (@CABrowncoats) June 27, 2017
Collect all 3 of our #sdcc #SDCC2017 exclusives only avail at KRS Comics booth #5559. Art by @TylerKirkhamArt @Artgerm and @philipsytan! pic.twitter.com/zhD2PI5BVZ

— KRSCOMICS (@krscomics) June 27, 2017
"That was the episode 'Trials and Tribbleations" where the DS9 crew went back in time and interacted with the Original Series crew during their mission at Deep Space Station K-7." If you've ever uttered a sentence like this, you may be someone ComicsOnline is looking for. They're holding auditions this Friday, June 30, in San Diego for a Syfy trivia special that will shoot on Wednesday, July 19 (Preview Night). If you're between 25-40 years old and want to earn an extra $450 for your SDCC budget, send them an email at cctalentsubmission@gmail.com with a couple sentences about yourself as well as a picture. See their Facebook post for more details.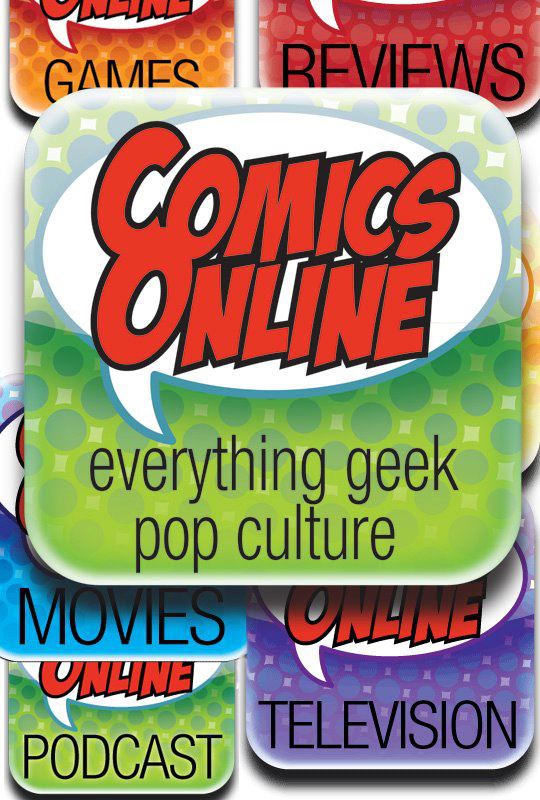 https://www.instagram.com/p/BV2hQs9AtzY/
Victoria Robado, aka Shouri, will debut her first art book at her Table #H-06 in Artists Alley at SDCC this year. She plans to start small, but if all goes well, she'll make a wider release. For now, count on finding this at SDCC or on her Patreon.
https://www.instagram.com/p/BV2hni1AstA/
https://www.instagram.com/p/BV2uxqMBZ1E/
Artist Chris Lee showed off his new screen prints he'll have at The Beast Is Back Booth #1535. From what he's posted, the colors will be much brighter and more vivid in person, so get to his booth to grab one of the dozen he'll have with him.
https://www.instagram.com/p/BV2_Gz0g5_1/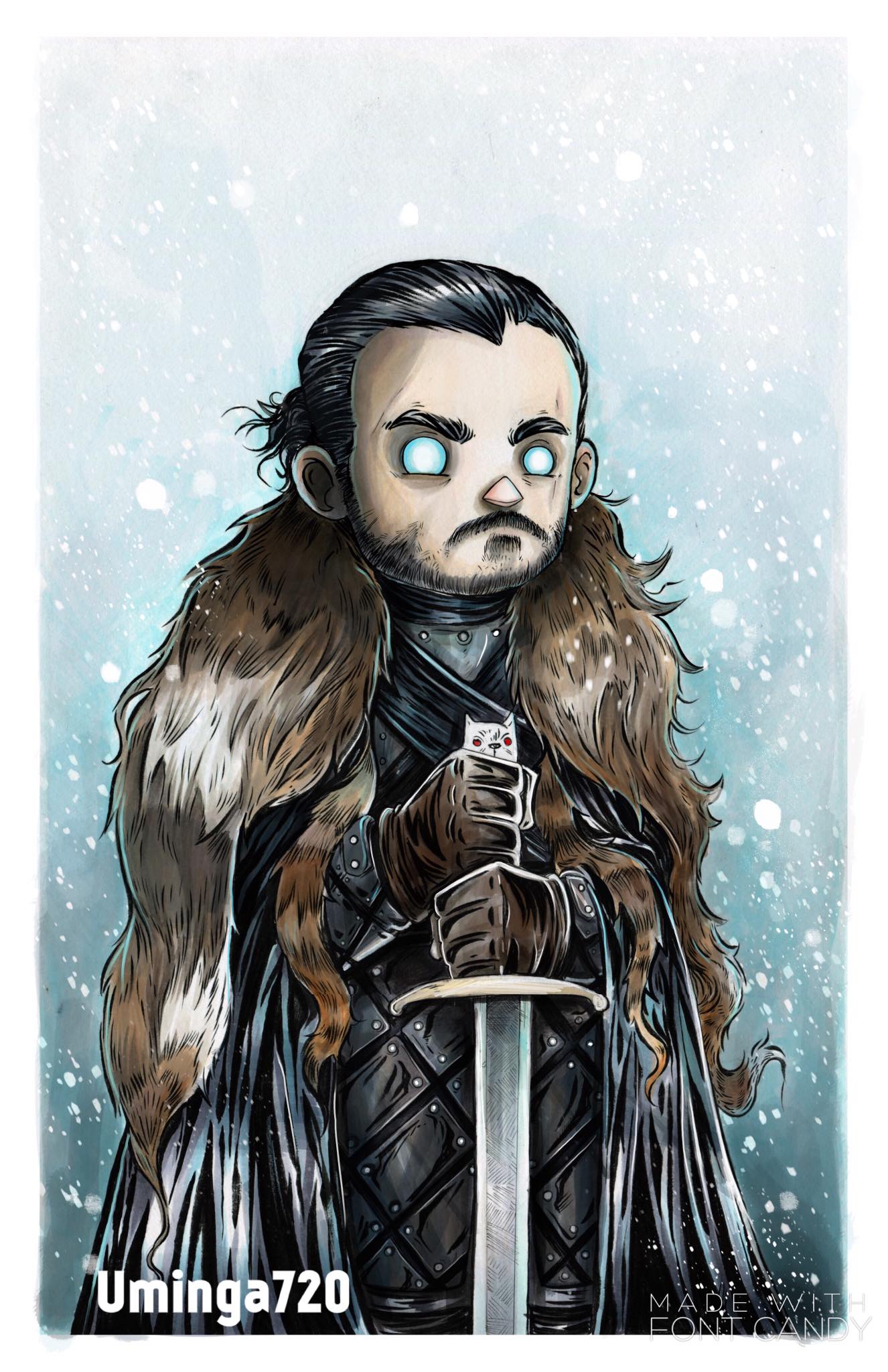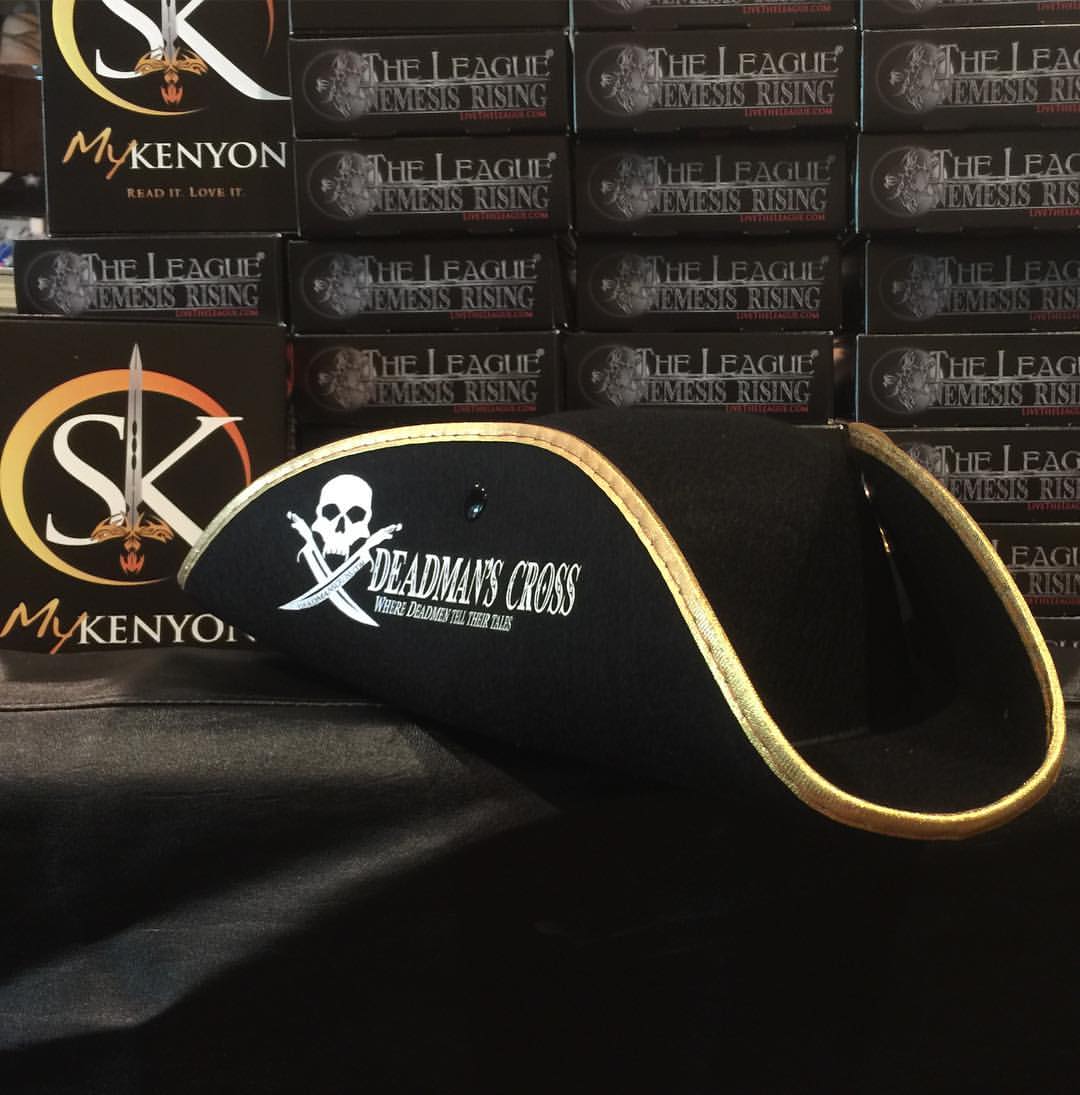 Anything we missed? Let us know in the comments, drop us a line, or tweet us at @SD_Comic_Con.