IDW is local to San Diego – which means that Comic-Con is a home-grown convention for them, and as such, fans can always expect them to go all out. This year, IDW are rolling out their hottest exclusives and debuts, with variants from everyone from Kevin Eastman, Stan Sakai, and more – and properties that include Wynonna Earp, My Little Pony, Teenage Mutant Ninja Turtles, Locke & Key, and so much more. They're also debuting brand new enamel pins – and the pins will change daily, so check back often.
A few exclusives are available for pre-order from IDW's webstore beginning today. Fans that preorder will be able to pick up their books throughout the show from the IDW booth #2743 as well as from the San Diego Comic Art Gallery located at the Liberty Station Arts District in the Point Loma area of San Diego. While you're there, check out exhibits from Kevin Eastman and Walter Simonson while you're there. You can pick up your pre-orders starting July 21-July 24th.
Here's a look at this year's offerings:
COMICS
Clue #1 Envelope pack, Includes spot color variant plus 3 regular covers and a bonus
Spot-color cover by Gabriel Rodriguez
$20, Limited to 500 packs
Follow the clues and solve the mystery in IDW's new CLUE series! We've put together a special pack for this convention! We start with a RARE exclusive Gabriel Rodriguez Con variant cover, ONLY available in this pack, include all 3 regular editions with the alternate endings, and finish off with a full set of RARE Clue promotional trading cards, all tucked neatly into a Clue evidence envelope! All the familiar faces from the famous board game are back, with a couple new twists.
Darkness Visible #5, Con variant
Cover by Ryan Kelly
$10, Limited to 200 copies
Written by Mike Carey and Arvind Ethan David, Darkness Visible tells the story of an uneasy co-existence between humans and demons that lasted eighty years, is now spawning an endless terrorist conflict, with a cover by Ryan Kelly.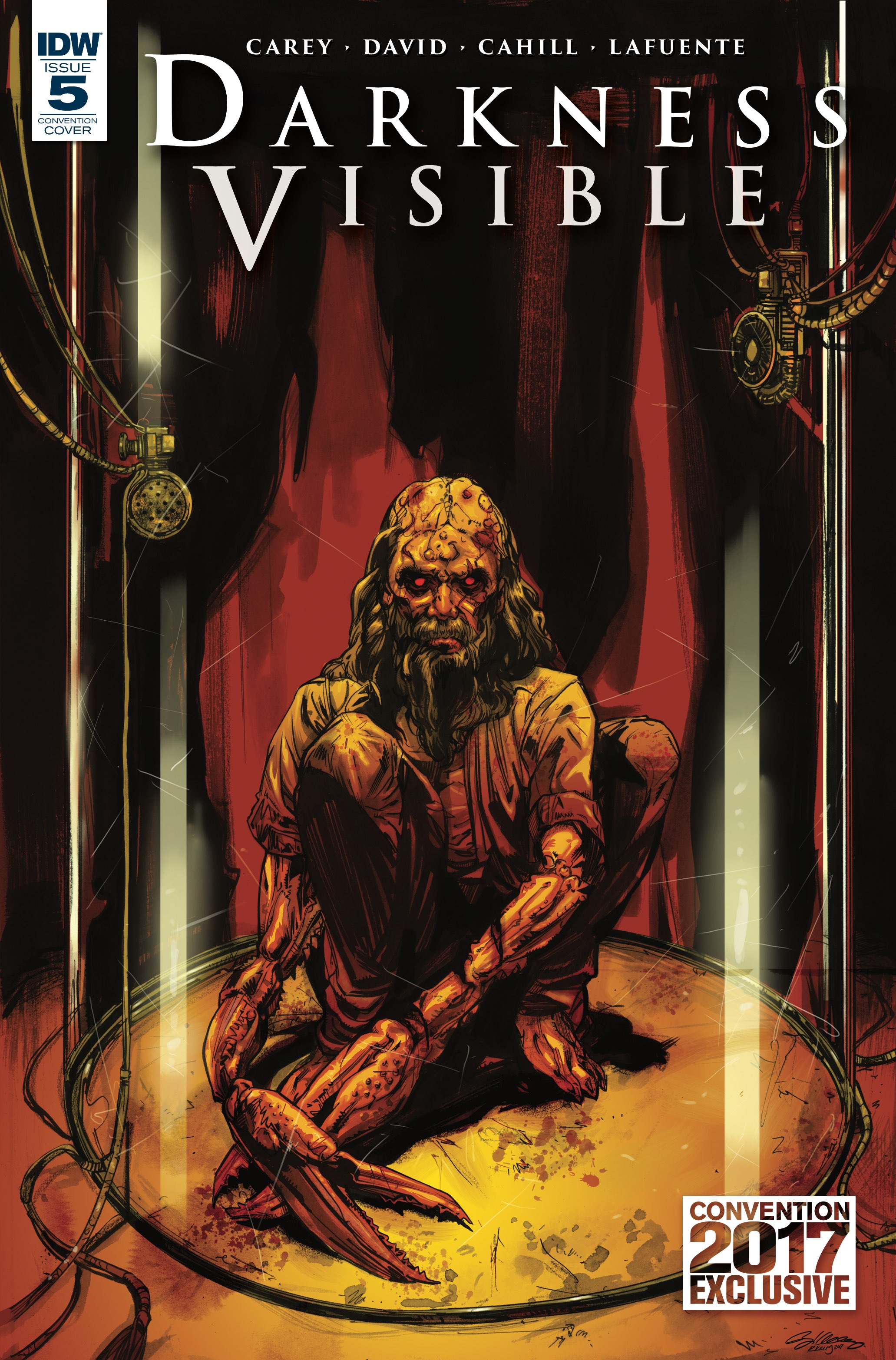 DuckTales #0, Con variant
Cover by Jeff Smith
$10, Limited to 500 copies
Woo-oo! Bone creator Jeff Smith drew an amazing variant cover of the DuckTales cast for our convention variant!  Featuring beloved characters like Uncle Scrooge, Donald Duck, and Huey, Dewey and Louie, this new #0 issue is the perfect jumping on point for fans old and new in anticipation of the brand-new series coming Summer 2017!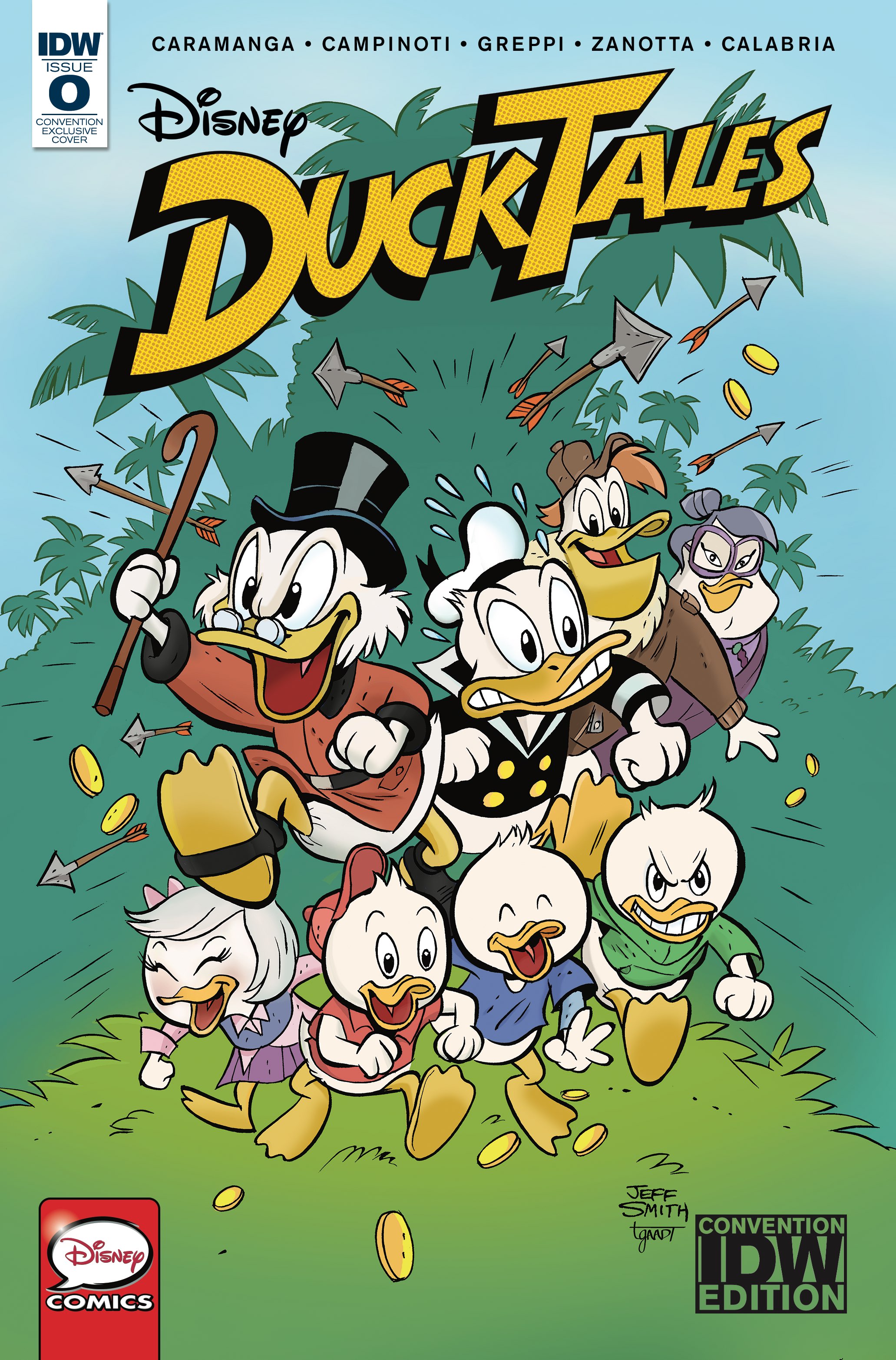 Funko Universe Bundle Pack, 5 regular Funko Universe one-shots
Various artists
$25, Limited to 100 packs
Pick up all 5 of our Funko Universe one-shot comics from May, each with a cover modeled after the popular Funko boxes, and get a free BONUS copy of TMNT #70 with a Funko-style cover by artist Dave Alvarez! The only way to get this variant is to BUY this bundle pack!
Ghostbusters 101 #1, Con photo variant
$10, Limited to 400 copies
This time, everybody answers the call! Ghostbusters 101 features the very first appearance of the new Ghostbusters from 2016's Answer the Call movie, as they team up with the original Ghostbusters from 1984! This convention variant features a photo cover of the original Ghostbusters on the front cover, and a photo of the new team on the back cover! Get your copy signed at the show!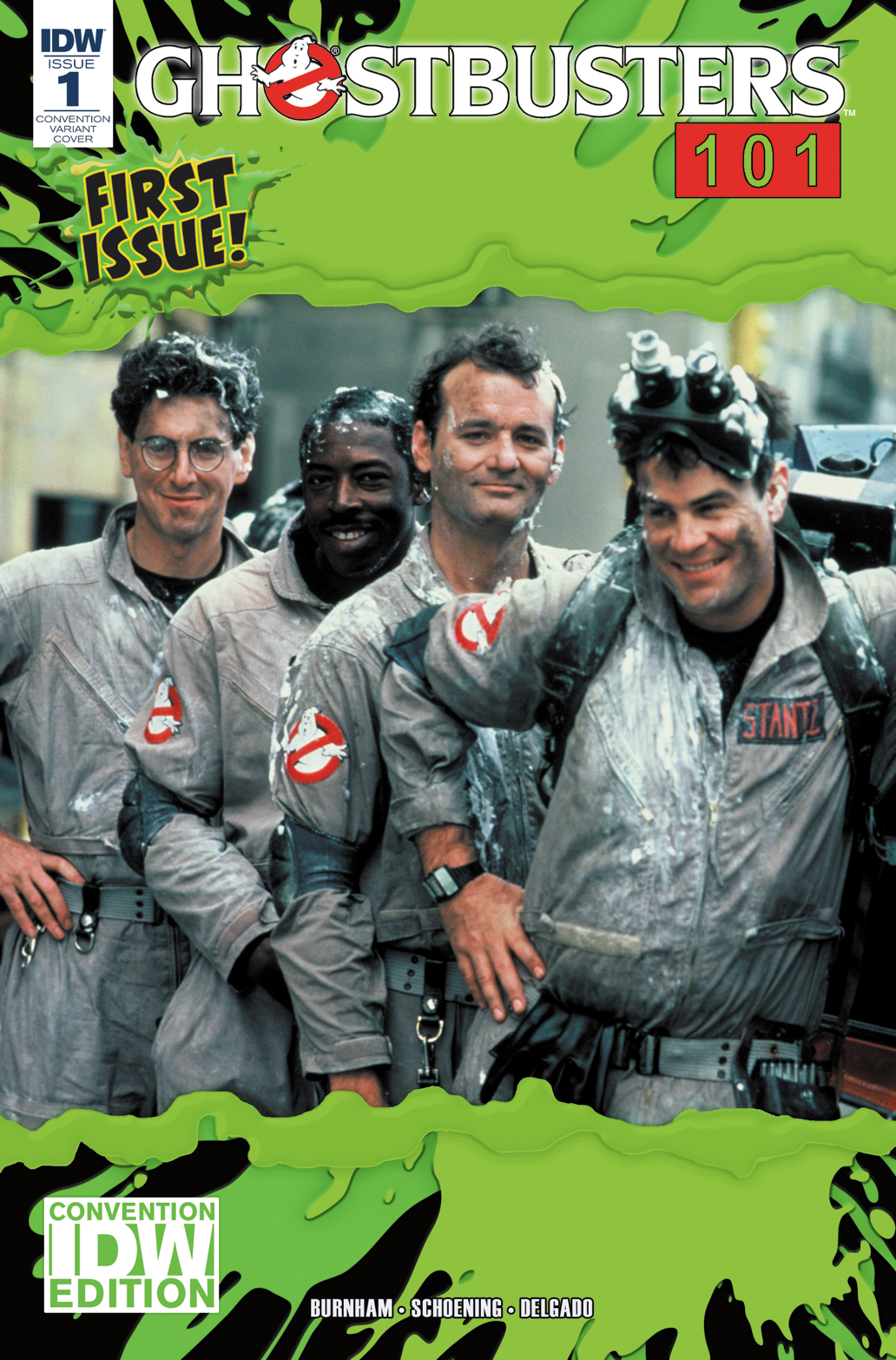 Jem and the Holograms: Infinite #1, Con variant
Cover by Erica Henderson
$10, Limited to 250 copies
Artist Erica Henderson (Unbeatable Squirrel Girl) drew this gorgeous variant cover of Jem & the Holograms for Part 1 of The FIRST-EVER Jem/Misfits Crossover Event written by Kelly Thompson!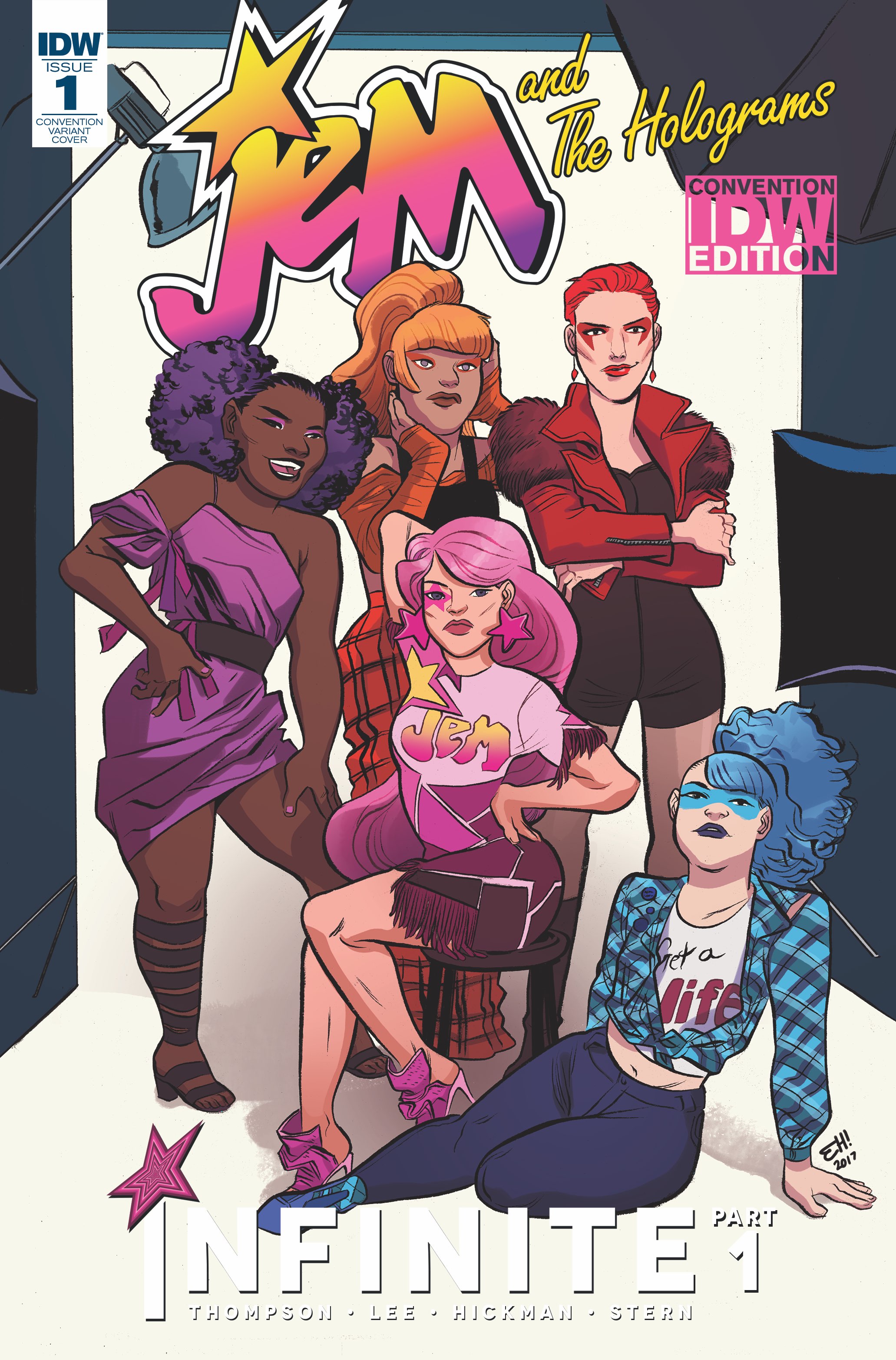 My Little Pony: Movie Prequel #1, Spot color variant
Cover by Tony Fleecs
$5, Limited to 500 copies
This fall, My Little Pony: The Movie hits theaters, and this prequel mini-series is your first look at the fantastic adventure to come, with a fabulous new cover by artist Tony Fleecs!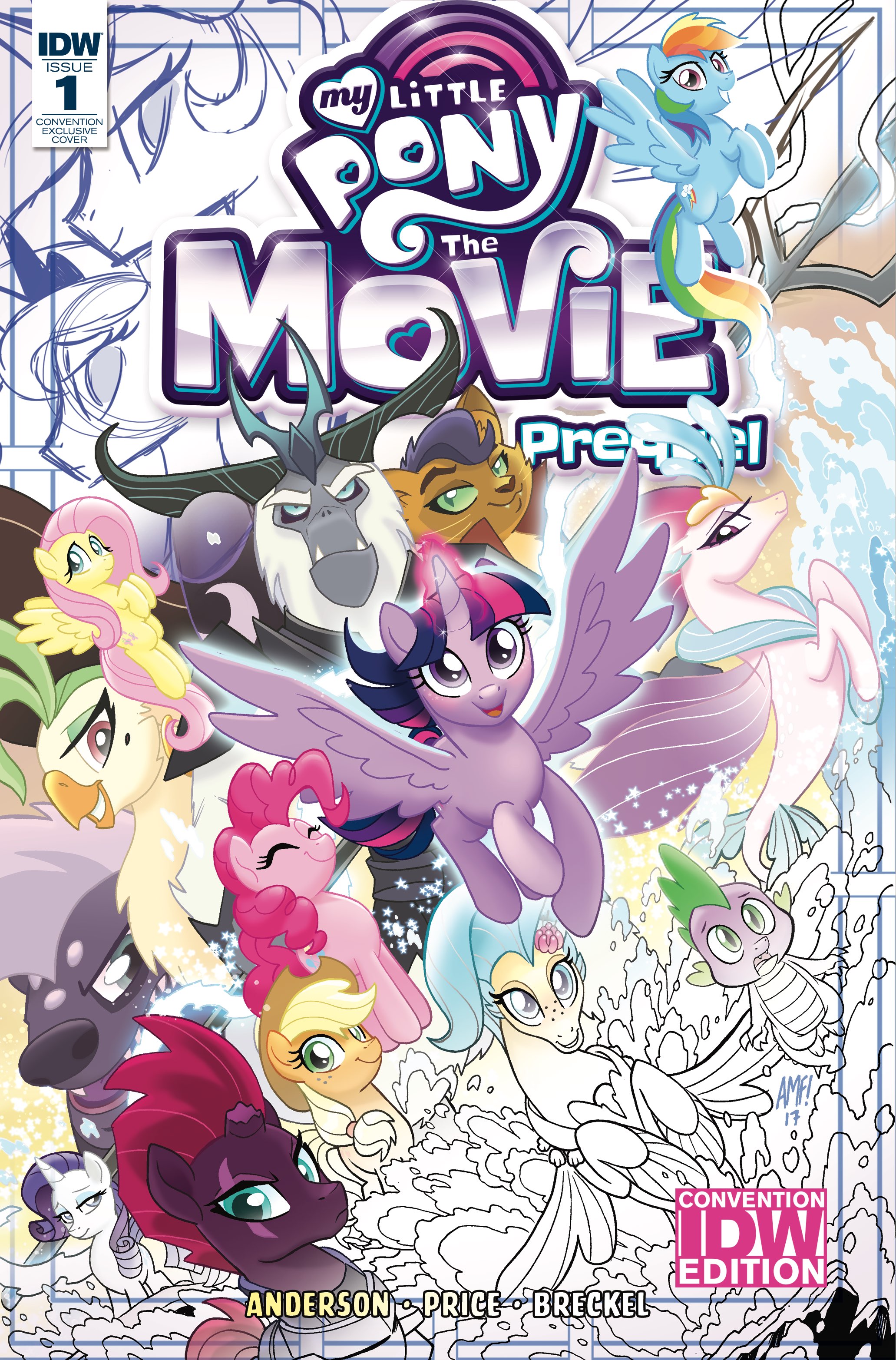 ROM vs. Transformers #1, Spot color variant
Cover by Alex Milne
$10, Limited to 250 copies
Alex Milne provides the variant cover to this crossover hundreds of years in the making! See the first interactions between ROM and the Transformers on Earth, and meet the universe's only Cybertronian Solstar Knight!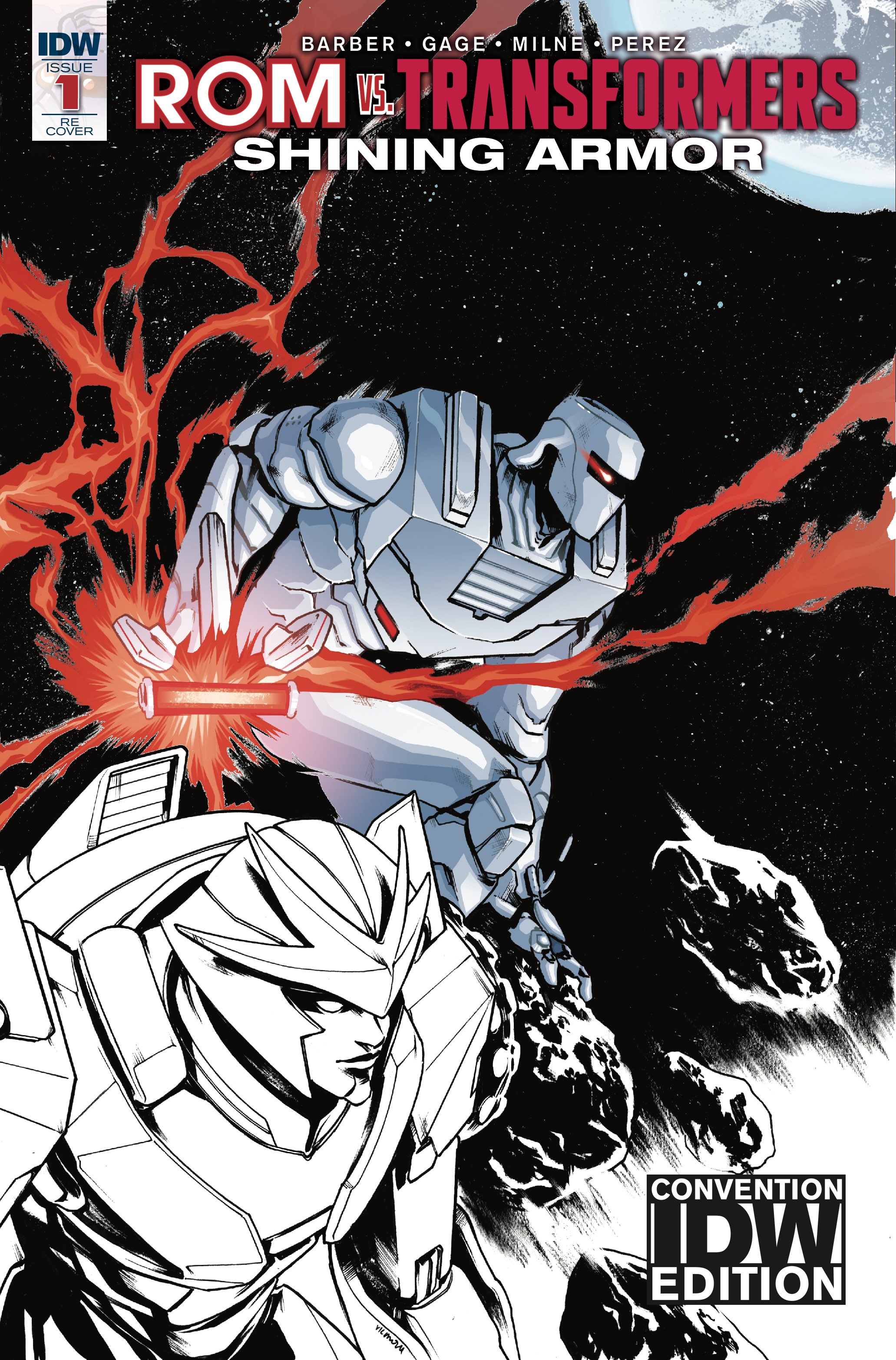 TMNT/Usagi Yojimbo, Con variant
Cover by Kevin Eastman
$10, Limited to 500 copies
TMNT co-creator Kevin Eastman and Usagi Yojimbo creator Stan Sakai collaborated on this gorgeous convention variant! The TMNT are teleported to a world of talking animals—the world of Usagi Yojimbo! Get your copy signed at the booth!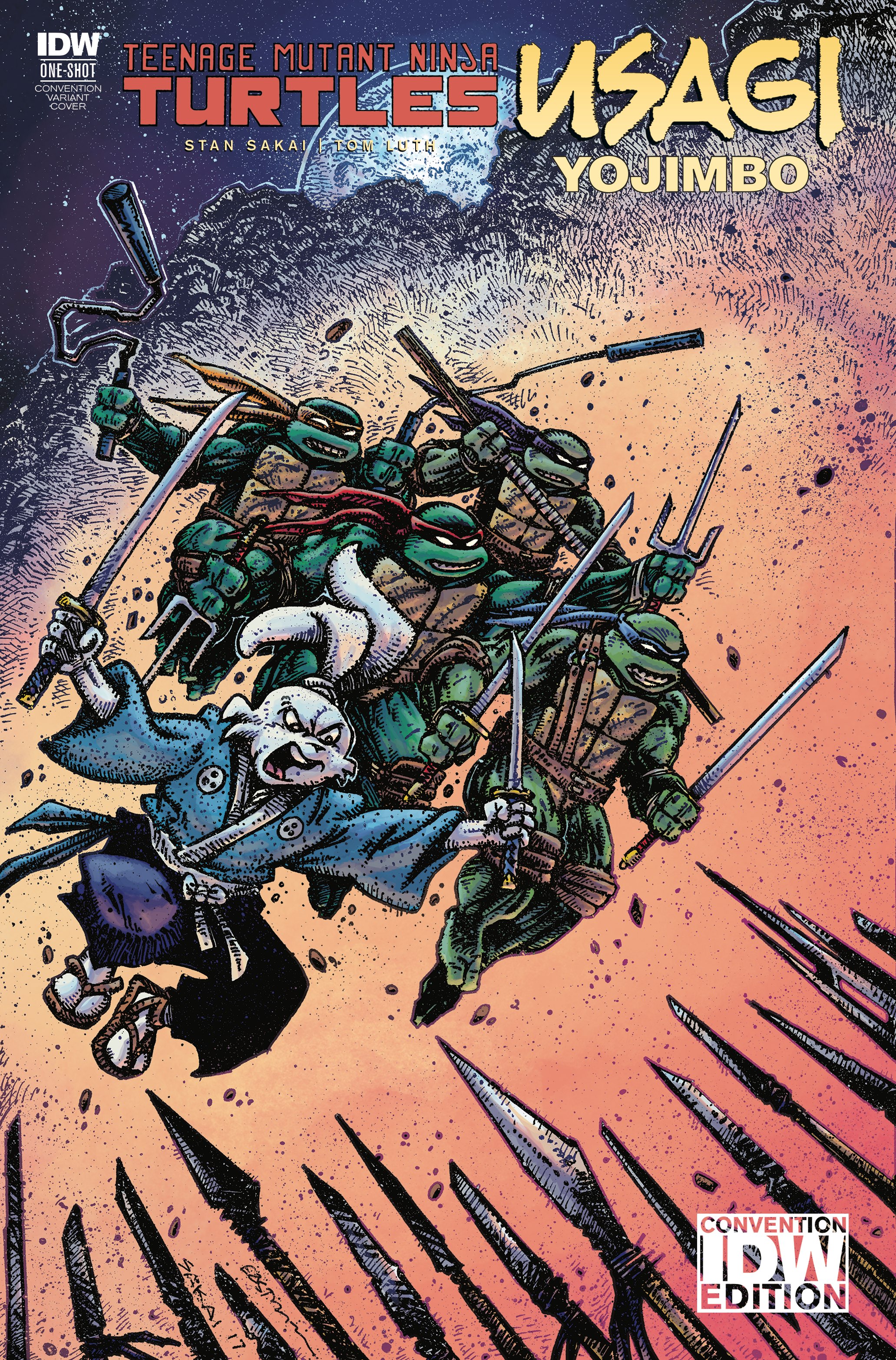 Wynonna Earp: Season Zero #1, Con photo cover
$10, Limited to 400 copies
The stars of the hit television show will be on hand at the convention to sign a special photo variant cover available only at the show! And for the ultimate collectors a deluxe pack will be available collecting the convention variant, last year's San Diego variant cover, and a bonus item!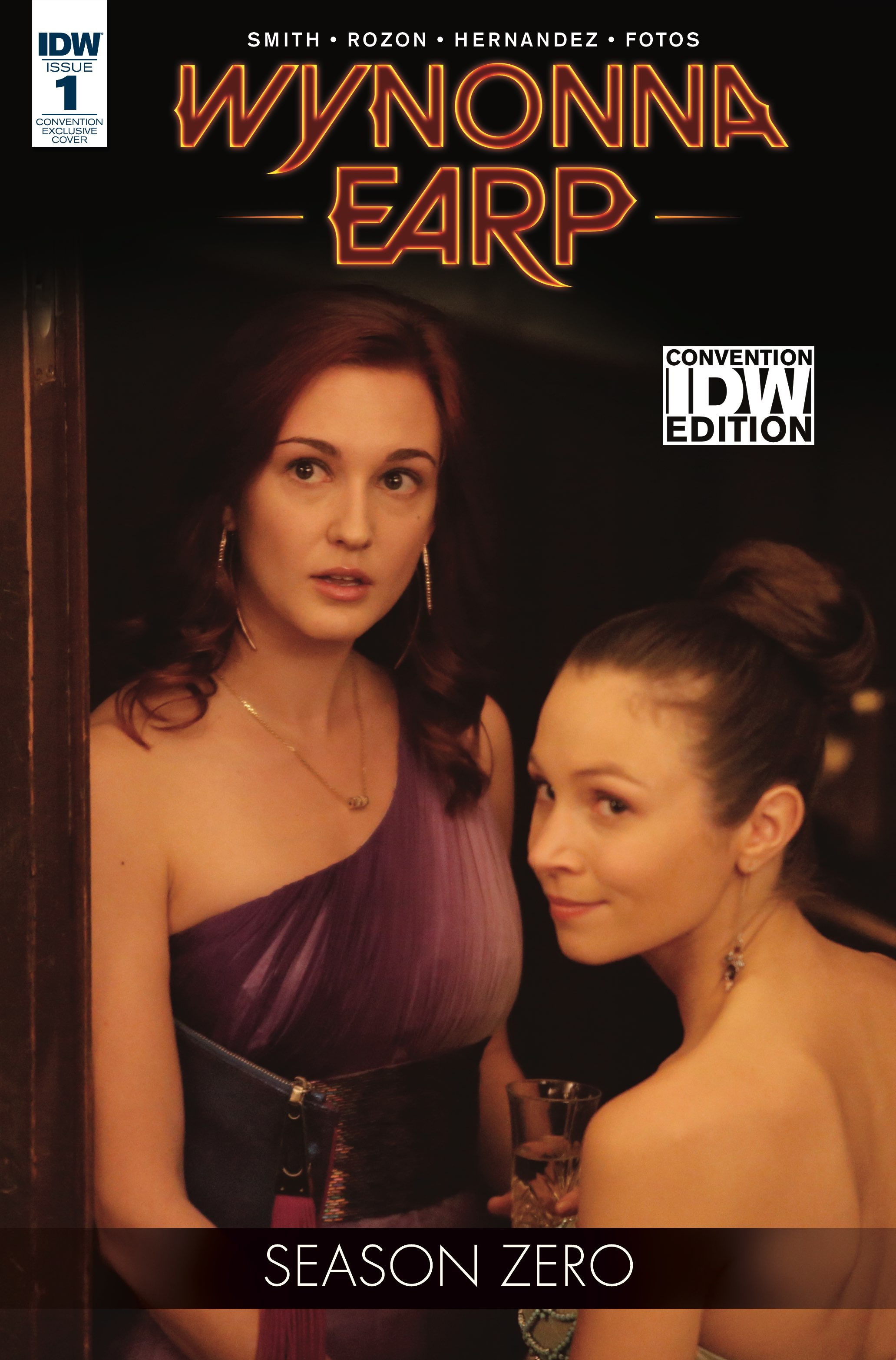 Wynonna Earp Season One Yearbook, Con photo variant
$10, Limited to 300 copies
This Wynonna Earp Season 1 yearbook, with a special convention photo variant cover, is filled with on-set photos, including action shots from the show and all-new behind-the-scenes goodies. This is a book all Earpers need in their motorcycle saddle bag!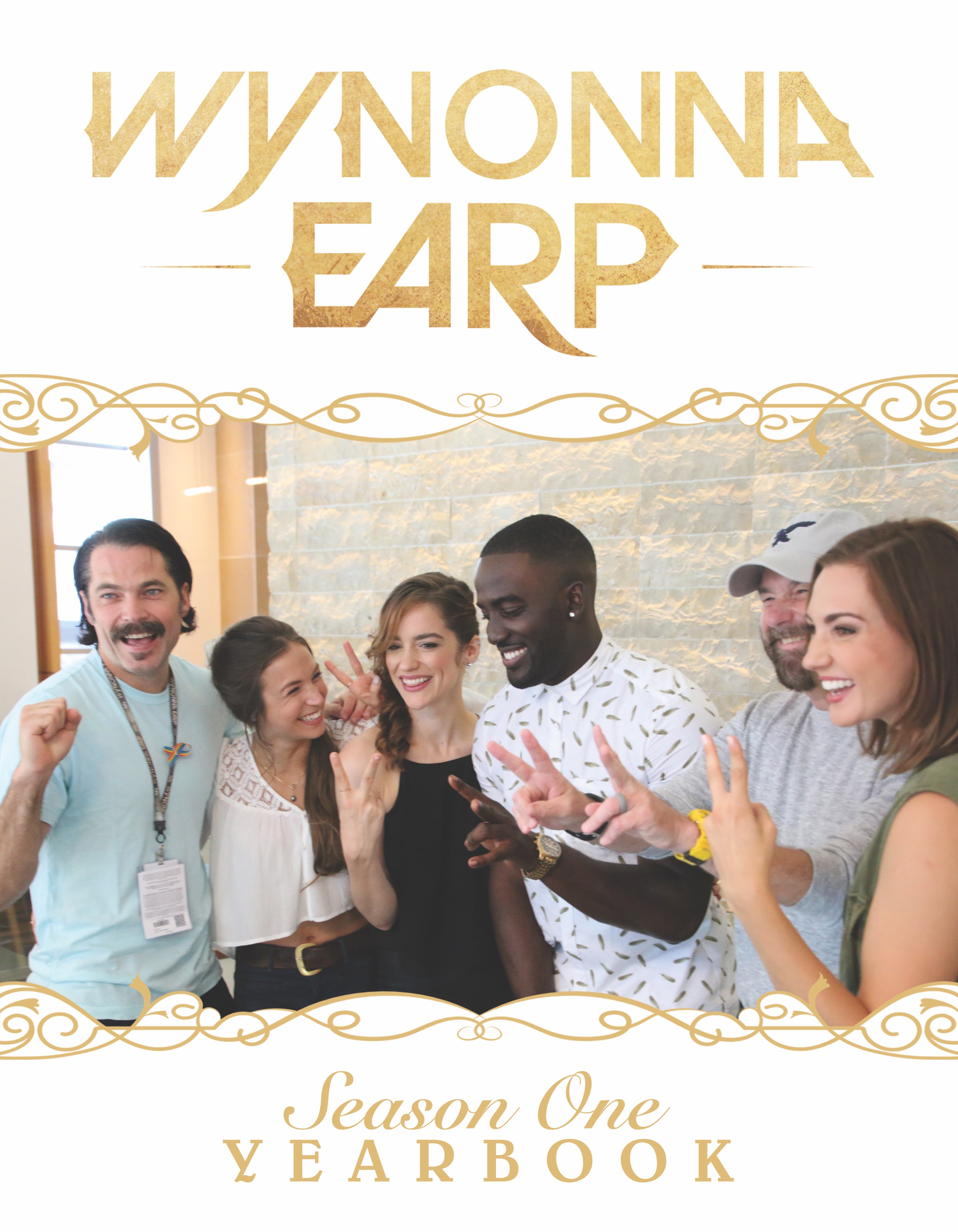 Wynonna Earp #1 Deluxe Pack, 2 special photo variants featuring cast members from the hit show!
$20, Limited to 150 packs
Get the last 2 Wynonna Earp Convention Variant comics with a FREE bonus item!
COLLECTED EDITIONS/ HARDCOVERS
Batman TMNT Adventures Vol 1, Con variant
Cover by Kevin Eastman
$20, Limited to 300 copies
TMNT co-creator Kevin Eastman provides a con-exclusive cover to this trade paperback! The animated worlds of the current Teenage Mutant Ninja Turtles Nickelodeon cartoon and Batman: The Animated Series collide in this outstanding mini-series featuring fan-favorite characters from both universes!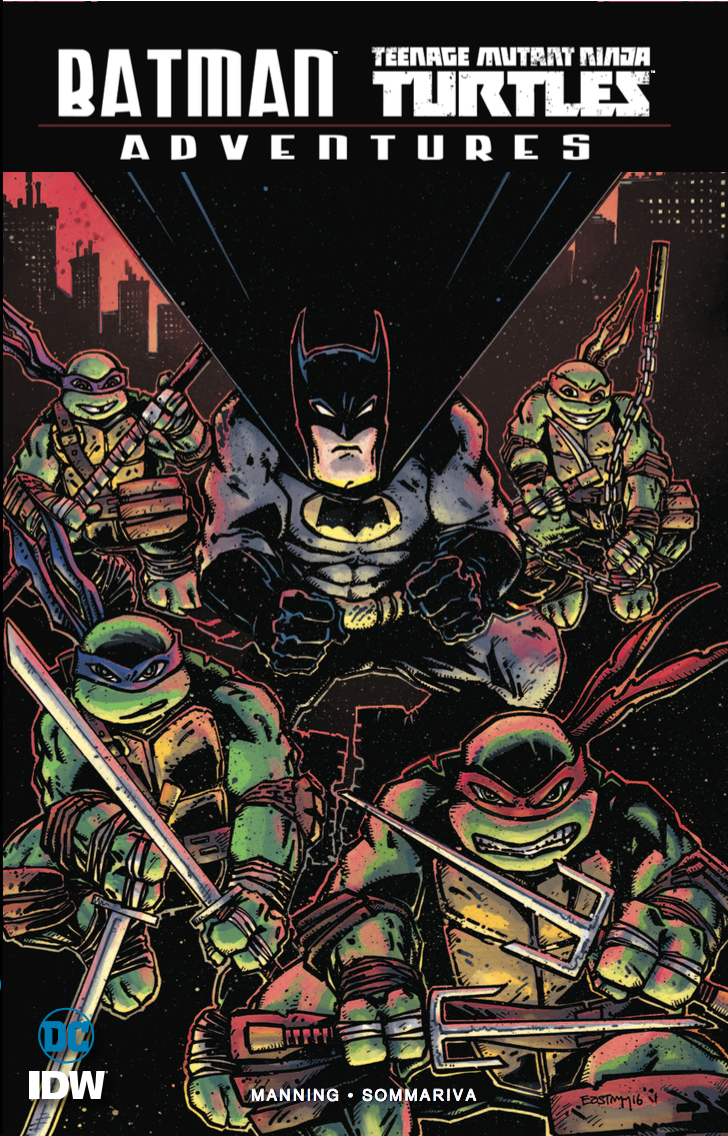 Bloom County: Brand Spanking New Day Hardcover, First release at SDCC!
Cover by Berkeley Breathed
$40, 400 copies at the show
Get a special hardcover version of the latest collection of Berkeley Breathed's recently revived Bloom County comic strip! This book, containing a bound in plate SIGNED by Breathed, features ALL-NEW strips from 2016 and 2017, that have NEVER appeared in print before (never ever!!). These newly-minted masterpieces present the continuing adventures of Opus, Bill the Cat, Steve Dallas, and the rest of the delightful denizens of Bloom County—and heaven knows how we survived all those years without you!
Jack Kirby Fantastic Four World's Greatest Artist Edition, SDCC variant
Cover by Jack Kirby
$150, Limited to 100 copies
Jack Kirby was the undisputed King of Comics and IDW is proud to present the second Artist's Edition focusing on his Fantastic Four work. And, even better, this collects his earlier, "twice up" art—it's Kirby-sized!! This massive collection includes issues 33, 45, 47, and 60 of the Fantastic Four, plus a stellar gallery with 22 (!!) classic covers, and incredible pages, and three gigantic fold-outs–if you are a Kirby fan, this is the Artist's Edition you've been waiting for!! Debuting at this year's SDCC is the variant cover featuring Fantastic Four #72.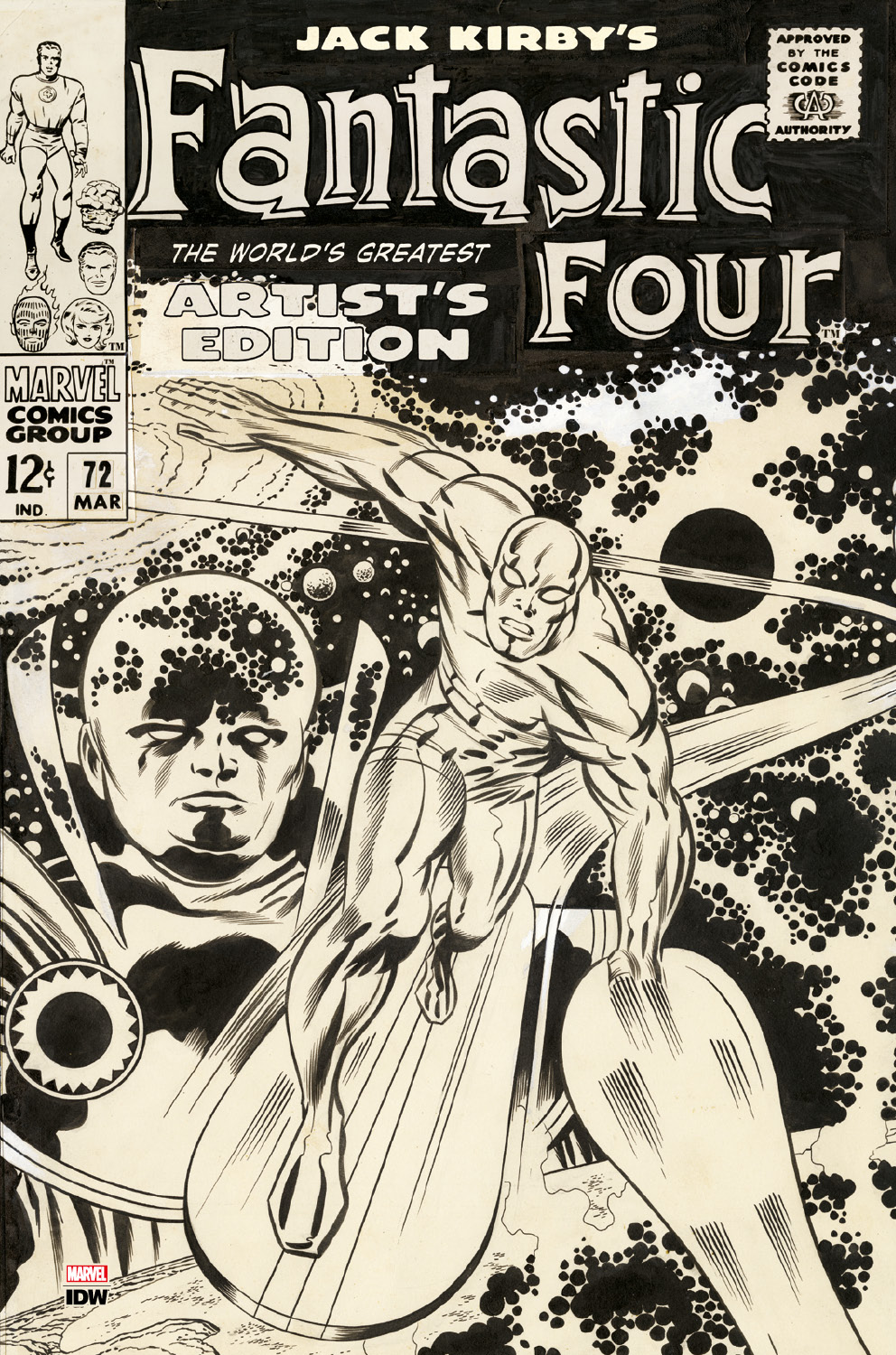 Jack Kirby Forever People Artist Edition, Con variant
Cover by Jack Kirby
$125, Limited to 100 copies
Continuing IDW's yearlong celebration of the centennial of Jack "King" Kirby's birth! Jack Kirby's classic Fourth World epic told the story of a group of New Gods sent to Earth to oppose Darkseid. Featuring Beautiful Dreamer, Big Bear, Moonrider, and others, this was Kirby's take on super-powered flower children! Included in this volume are issues, 1, 4, 5, 6, and 7, with nearly all pages scanned from the originals. Debuting at this year's SDCC is the variant cover featuring a self-portrait of Jack Kirby, and this is limited to a scarce 100 copies.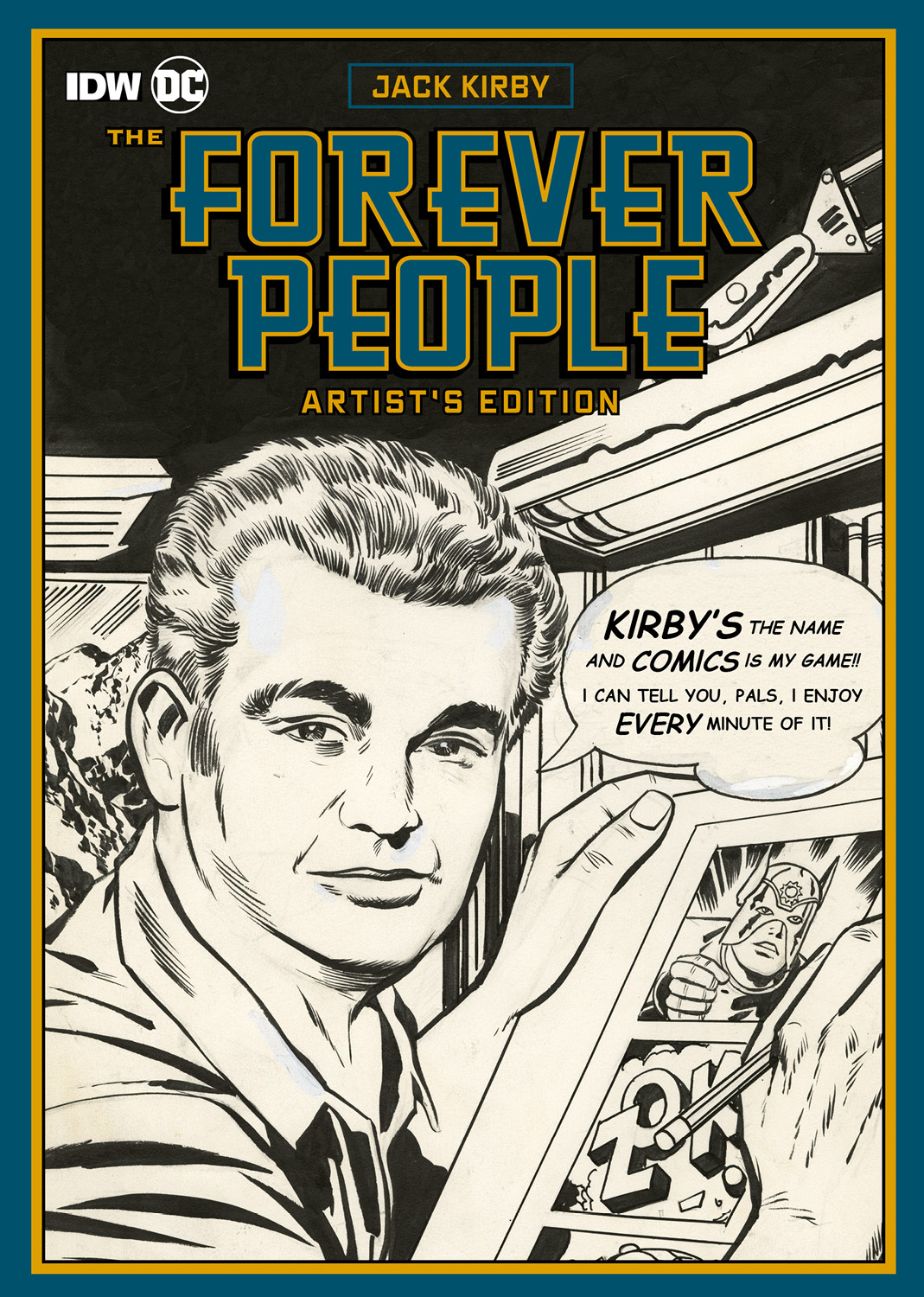 Locke & Key: Heaven and Earth, Con variant
Cover by Gabriel Rodriguez
$20, Limited to 500 copies
This special deluxe release hardcover, with a new cover by series artist Gabriel Rodriguez, finally reprints the oft-requested and long-denied Eisner-winning one-shot, "Open the Moon!", the other long-sold-out one-shot, "Grindhouse!" and the even more hard-to-find IDW 10th anniversary Locke & Key tale, "In the Can!", along with additional covers, behind-the-scenes photos and more!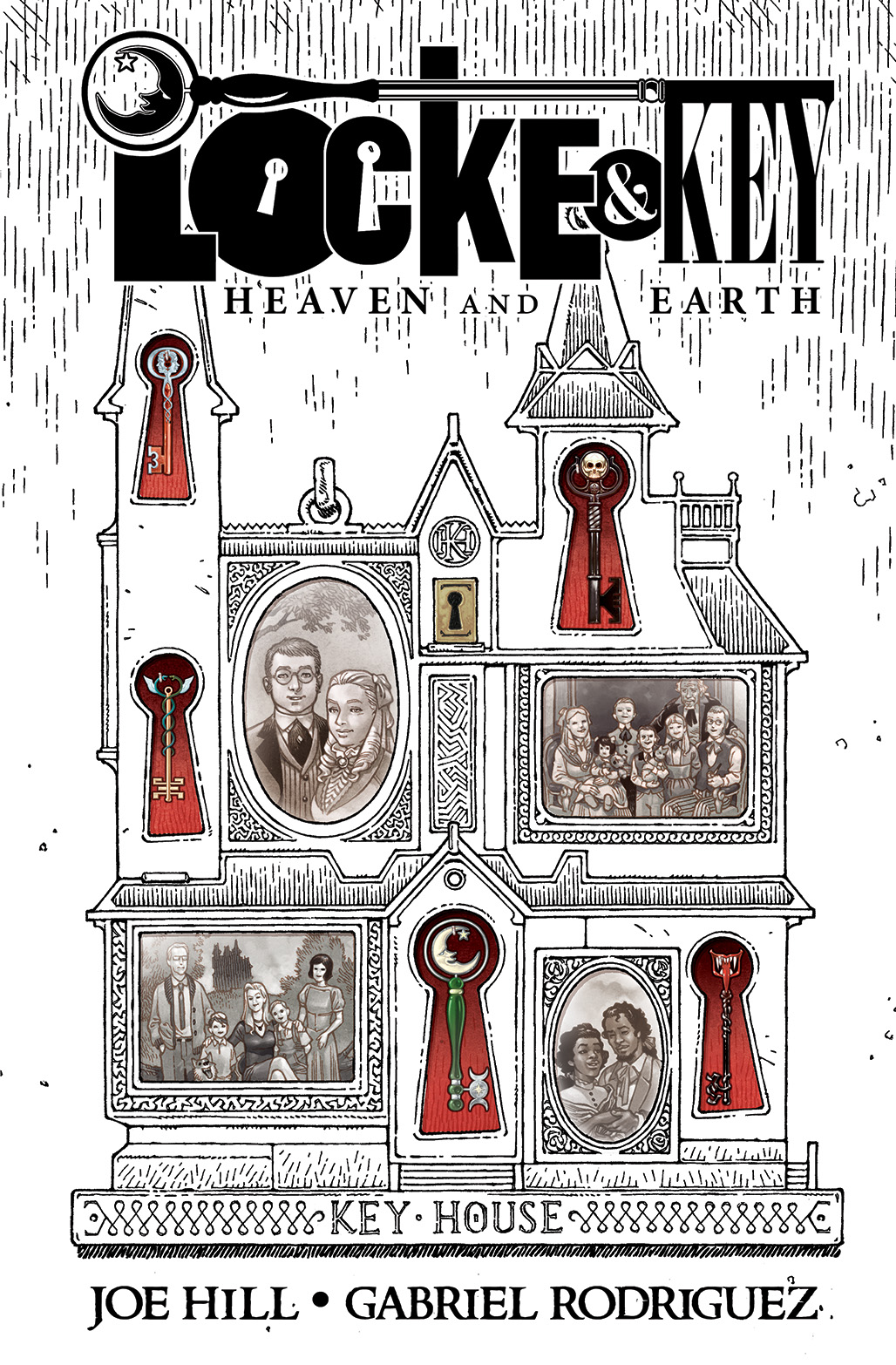 Ragnarök Volume 2 Hardcover, Con variant
Cover by Walter Simonson
$30, Limited to 500 copies
This convention edition hardcover, with a new cover by creator Walter Simonson, collects issues #7-12 of the Ragnarök series! After hundreds of years, a single god emerged into the post-Ragnarök world, Thor, the God of Thunder. But Angantyr, the Lord of the Dead, has discovered his reappearance, and unleashes his draugar, the undead walkers, against the Thunder God, seeking to destroy the last vestige of the former worlds, and the only hope for the present one.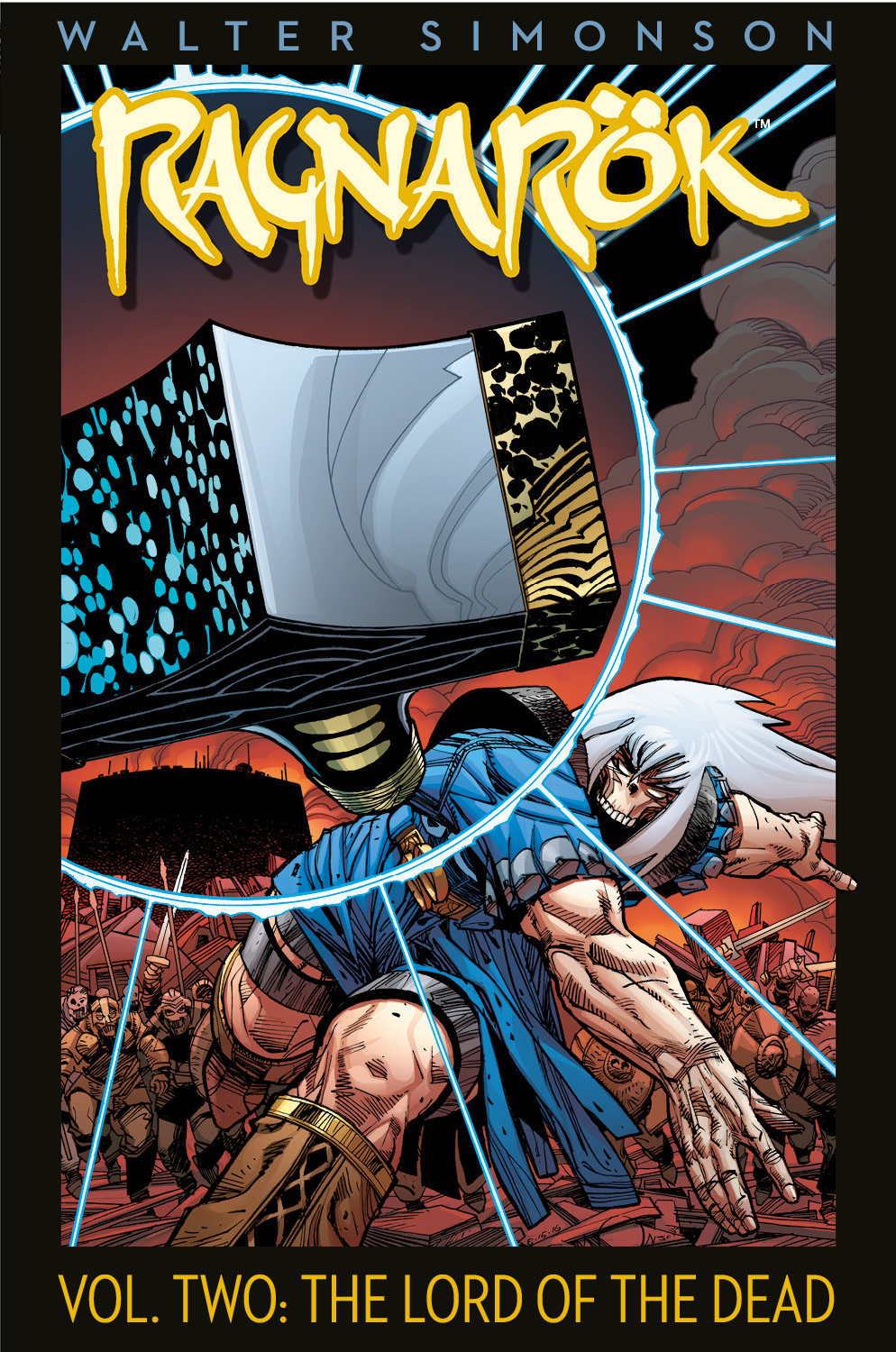 Return of the Dapper Men, Show debut
Cover by Janet Lee
$35, 150 copies at the show
Blending clockwork whimsy with majestic art-nouveau visuals, Jim McCann and Janet Lee present a hand-crafted fairy tale that feels both familiar and entirely new in this prestige reprinting!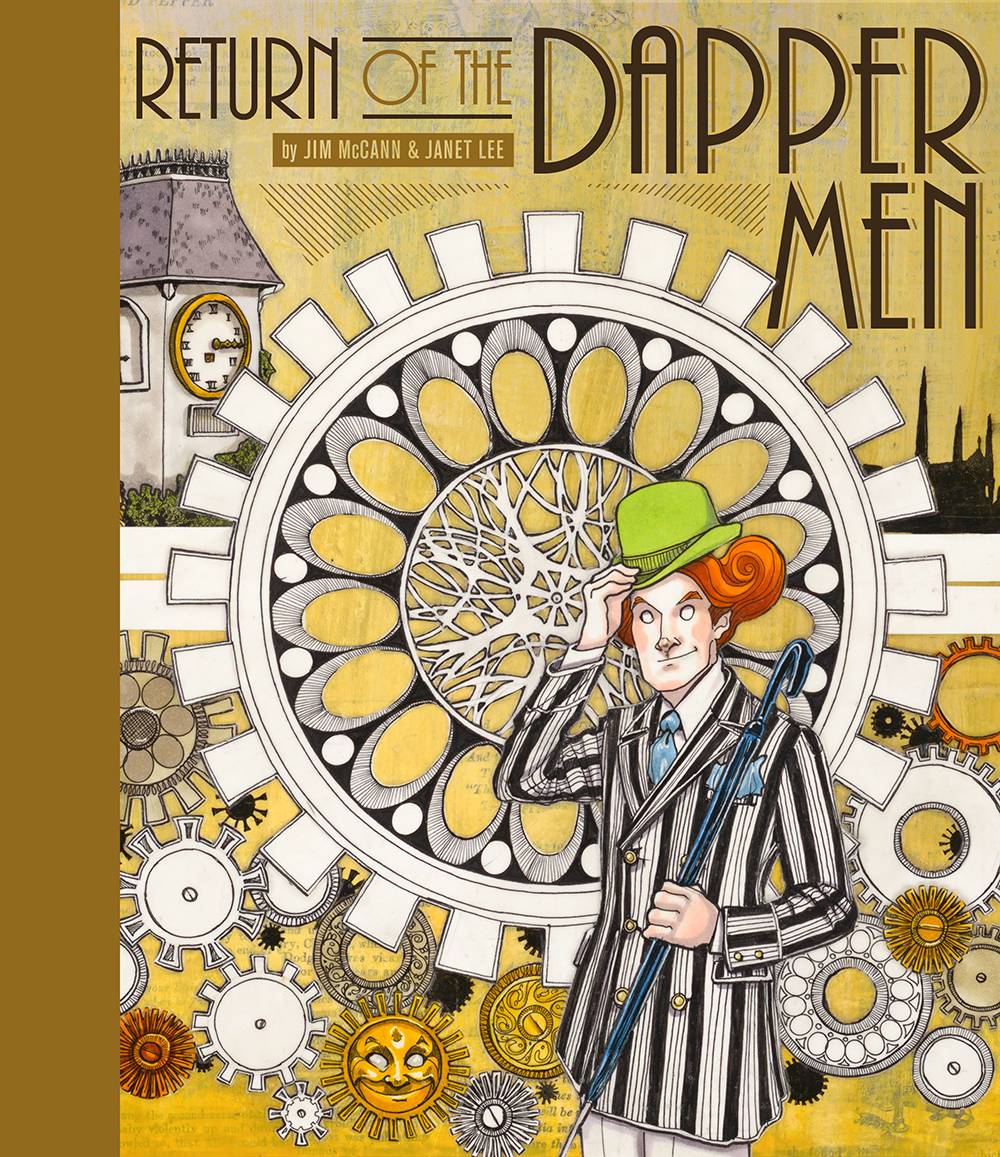 Sh*t My President Says, Show debut
Cover by Shannon Wheeler
$15, 500 copies at the show
Some people are saying, I don't know, you tell me, but a lot of people are saying this is the greatest book of the year. This guy, Shannon Wheeler, he draws these cartoons for the New Yorker, MAD, the Onion-he's very, very, good, okay? Now he's illustrated the most incredible tweets. Wow! You won't believe what he does with these tweets. I mean, these tweets changed the world, folks. It's true! It's very true. EVERYONE is going to want this book – even the haters and losers (Sad!).
Star Trek: Boldly Go Volume 1, Con photo variant
$20, Limited to 200 copies
All-new Star Trek series following the adventures of Captain Kirk and the iconic crew! New worlds! New species! New ships! New photo cover for the con variant!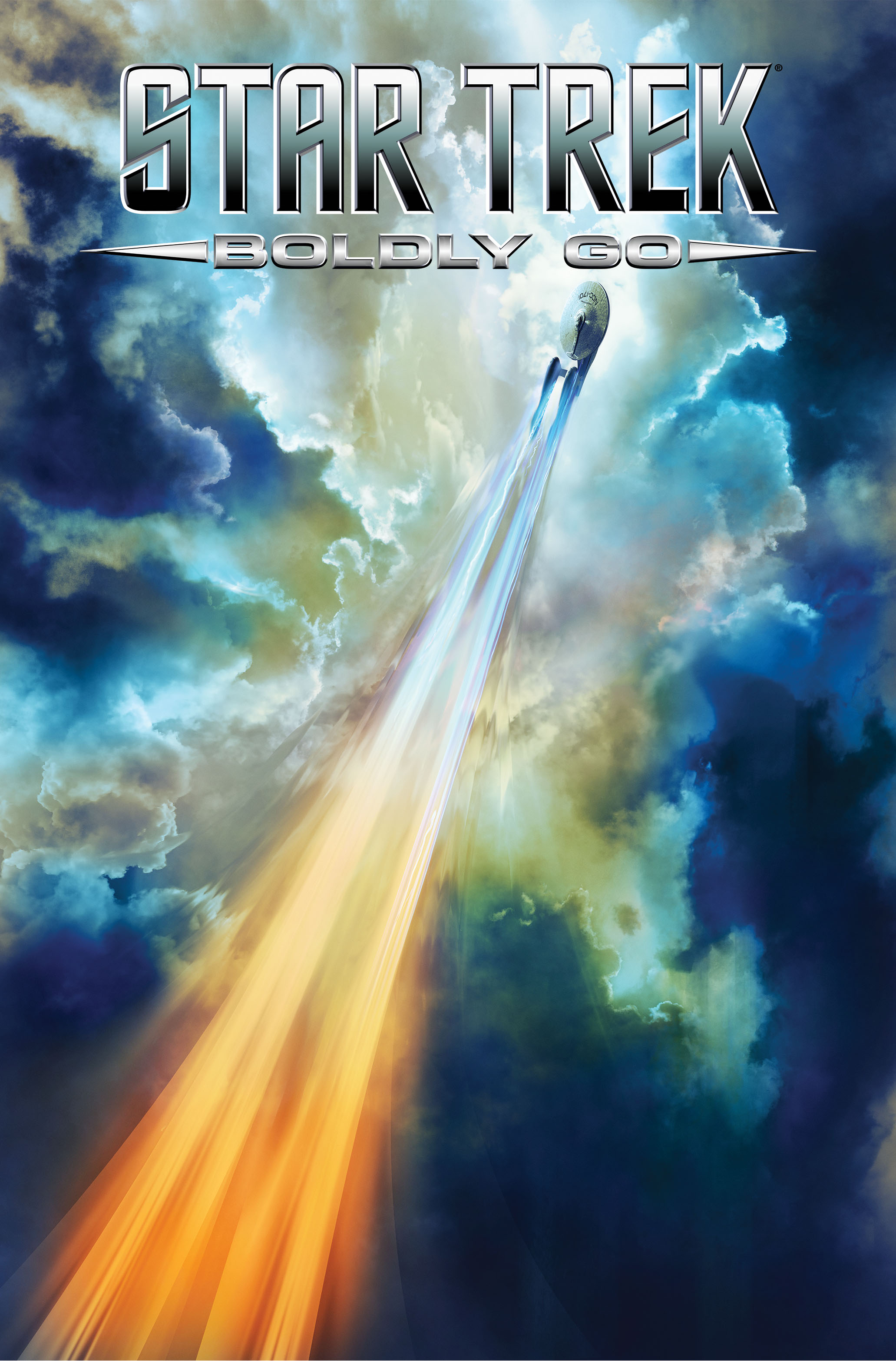 Surfside Girls, Show debut
Cover by Kim Dwinell
$15, 150 copies at the show
Things are getting weird in Surfside. Lately, Samantha's best friend Jade explodes into fits of giggles whenever she sees a boy, and it's throwing a wrench into the kick-back summer of surfing and hanging out that Sam had planned. But after swimming through a secret underwater cave, Sam starts to… see things. Like ghosts. And strange creatures. And maybe something even scarier! Can she and Jade get to the bottom of this mystery in time to save their town?
Walter Simonson's Thor the Return of Beta Ray Bill Artist Edition, SDCC variant
Cover by Walter Simonson
$125, Limited to 100 copies
The fate of Earth and Asgard hang in the Balance as Thor, Beta Ray Bill, and tons of guest-stars do battle Surtur and his horde of invading demons! All with an exclusive Simonson cover just for the con variant featuring the very first drawing ever done of Beta Ray Bill!
The second Thor Artist's Edition by the legendary comics' creator Walter Simonson! Featuring seven complete issues of The Mighty Thor (#349 – 354, plus #380—the legendary all-splash page story!). As with all Artist's Editions, each page of art scanned from the original art, in this case, from Simonson's personal archives.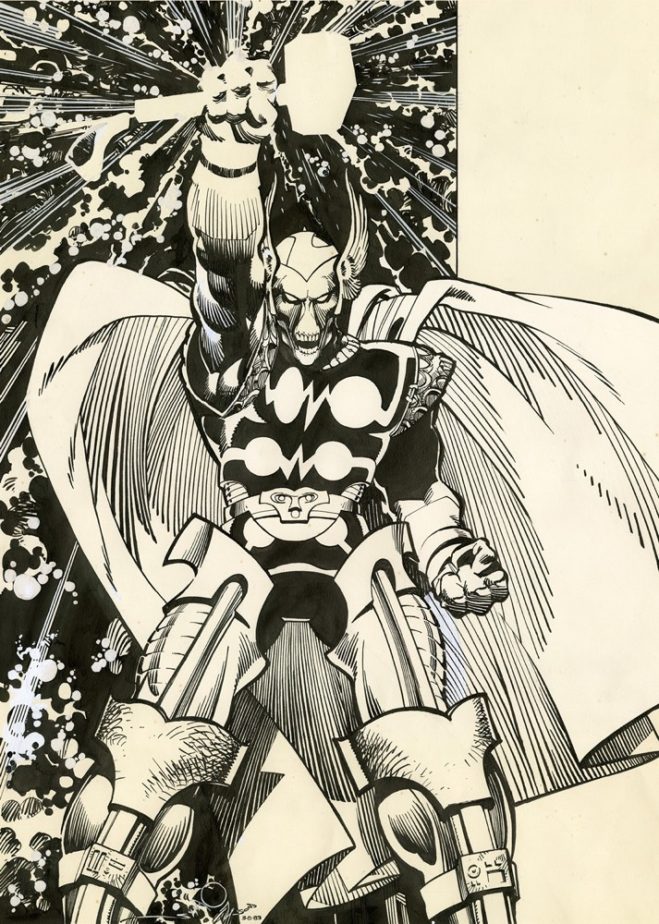 COLLECTIBLES
Disney DuckTales Lithograph
$100, limited to 100 copies
We are proud to offer an Official Disney Archive print of the DuckTales #0 SDCC Variant cover by Bone creator Jeff Smith. Each print measures 11.7 by 16.5 inches, is hand-numbered from 1 to 100, and is printed on 51 pound paper. Each print is packaged in a 13″x18″ envelope with a Official Disney Archive label on the front. Get it signed by Jeff Smith and DuckTales creators during the convention!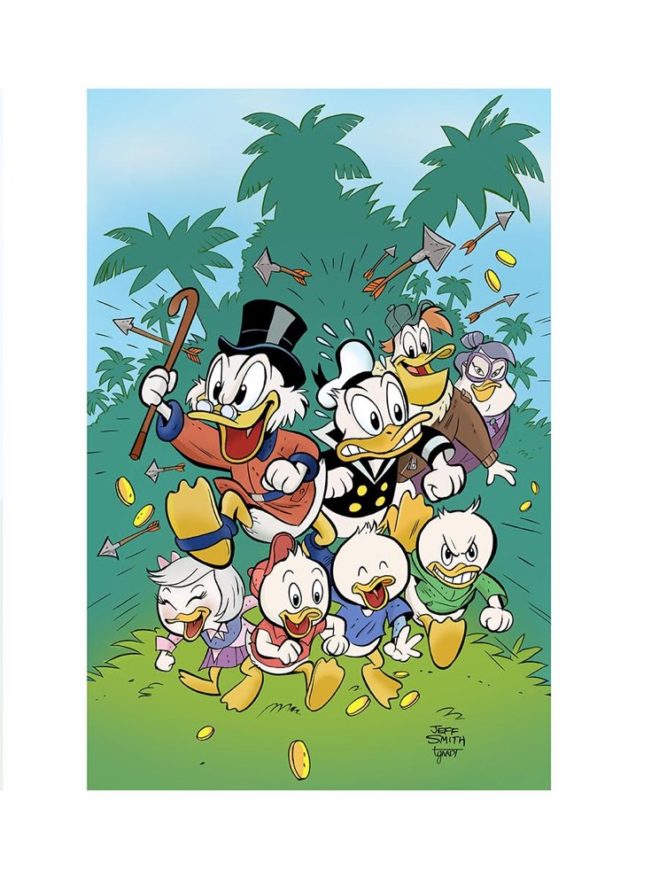 String Divers figure, Con variant plus free Trade Paperback
Designed by Ashley Wood
$100, Limited to 50
This String Divers F Defender Statue is a IDW x THREEA SDCC 2017 Exclusive, designed by Ashley Wood. Limited to only 50 units, this statue stands approximately 6" tall, and features 25 points of articulation. This statue also comes with 1 Quantum Defense Suit, 1 Quantum Propulsion Pack, 3 Weapons, and 1 Stand. You will also receive a free copy of the String Divers Trade Paperback with your purchase!
Wynonna Earp Replica Necklace, plus bonus books. Limited release
$100, Limited to 50
Want to wear the same style necklace as Melanie Scrofano wears on Wynonna Earp? Here's your chance to get an authentic replica necklace! As a free bonus, we are including a comic book signed by Doc Holliday himself, Tim Rozon, a comic book signed by Katherine Barrell (Officer Haught) and the Wynonna Earp Season 1 Yearbook!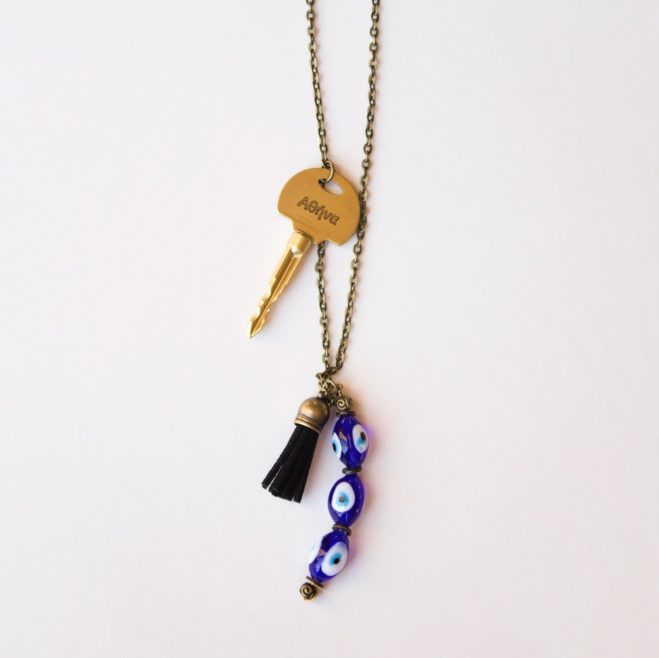 Locke & Key Teddy Key, Limited release
Crafted by Israel Skelton
$25, Limited to 100
Locke & Key Small World Key, Limited release
Crafted by Israel Skelton
$25, Limited to 100
Hasbro Enamel Pins: 9 Designs, Limited release
$10, Limited to 100 for each design
Autobots shield (Transformers)
Decepticons shield (Transformers)
Bumblebee (Transformers)
Arashikage tattoo (GI Joe)
Cobra symbol (GI Joe)
ROM head
Jem and the Holograms logo
Twilight Sparkle (My Little Pony)
Songbird Sia  (My Little Pony)
Locke & Key Enamel Pins: 4 Designs, Limited release
Crafted by Israel Skelton
$10, Limited to 100 for each design
Ghost Key
Head Key
Omega Key
Shadow Key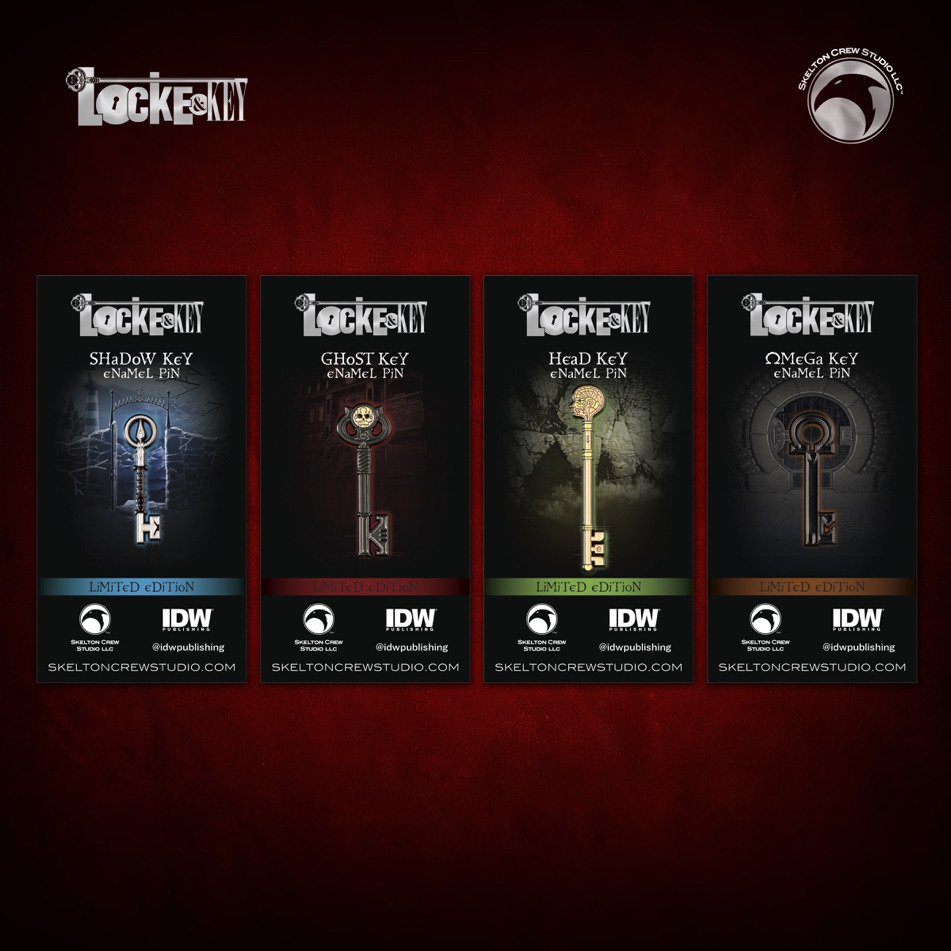 Wynonna Earp Enamel Pins: 4 Designs, Limited release
$10, Limited to 100 for each design
Wynonna Earp logo
U.S. Marshal
Special Deputy
Pride Mustache
Tom Whalen Poster Bundles: A curated assembly of hardcovers, trade paperbacks and rare variant covers, includes a free high-quality poster!
$100 each, 2 bundles per day, Each bundle limited to 50 units
GIVEAWAYS
Get a sneak peek at some of the most exciting titles coming this fall with these giveaways available at the IDW booth throughout the show. Get yours before they're all gone!
Black Crown Preview book
Get your first look at what's coming from Shelly Bond's Black Crown imprint, including Kid Lobotomy by Peter Milligan and Tess Fowler, plus more yet-to-be-announced titles.
First Strike (Hasbro) Preview book
Limited to 3000 copies
Get on the ground floor of this summer's Hasbro Comic Book Event Series featuring Transformers, G.I. Joe, Rom, and more!
"Summer Insider" Preview book
Limited to 3000 copies
Look no further for some engaging summer reading from some of your favorite creators.
Star Wars Adventures Preview ashcan
Limited to 3000 copies
You don't have to travel to a galaxy far, far away to get a look at the new all-ages Star Wars Adventurescomic series
Sword of Ages Ashcan Preview book
Limited to 2000 copies
Writer/artist Gabriel Rodriguez (Locke & Key) welcomes you to a world unlike anything you've seen before in this sci-fi/fantasy epic.
TMNT Prelude Dimension X FCBD books
The 5-week event series coming this August where the Teenage Mutant Ninja Turtles return to Dimension X starts here.
Ducktales/Tangled Flip promo poster
Based on the Disney animated shows of the same names, show your enthusiasm by plastering this on your wall.
Diablo House promo poster
Limited to 700 copies
Those who enter the Diablo House get more than what they bargained for…
My Little Pony Movie Prequel poster
Before the movie opens in theaters, snag this poster before they're gone in a Rainbow Dash!