Kymera Press will have a unique presence at SDCC. Not only do they publish comics geared toward a female audience (although anyone can truly enjoy them), they are proudly owned, run, and staffed primarily by women as well.
They'll be at Booth #2003 at San Diego Comic-Con this year, with some new issues of their existing titles Gates of Midnight and Pet Noir. They'll also debut new titles: Mary Shelley Presents… and Dragons by the Yard.
Here's a look at this year's offerings:
Gates of Midnight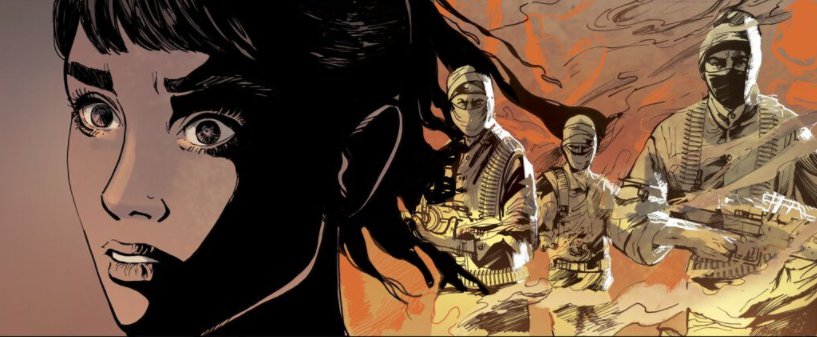 Gates of Midnight is a supernatural thriller that centers around former combat medic Raven Alice Moon. When she returned from Afghanistan, she found she didn't leave the war completely behind her. The horrors she witnessed affected her in ways she never imagined they would. She learns that our violent nature has opened gates between our world and the supernatural, where beings come and go as they please, often leaving destruction in their wake. Developed by Barbara Hambly and Maggie Field, written by TV writer Debbie Lynn Smith, with Art by Amelia Woo and Sandra Molina, Gates of Midnight will leave you wondering who the real monsters are.
Currently Available: Issues #1-6 (print) Issues #1-4 (digital available from ComiXology)
Collected edition (print only)
New for SDCC: Issues #7 and #8
Pet Noir

Don't let the name fool you – Pet Noir is a light-hearted comic. Starring Leon, a Bogart-loving, wise-cracking, genetically engineered talking cat with opposable thumbs, Pet Noir is fun for all ages.
Not only will they have new issues of this fun comic, based on short stories by Pati Nagle, they'll also have new plushies based on its characters.
Currently Available: Issues #1 and #2 (print only)
New for SDCC: Issues #3 and #4, Plush Toys
Mary Shelley Presents…
Mary Shelley Presents… is a new comic series from Kymera Press adapting Victorian-era horror short stories penned by women. The series is written by bestselling author Nancy Holder (Buffy the Vampire Slayer novels), and its first issue adapts "The Old Nurse's Story," a piece Charles Dickens asked Elizabeth Gaskell to write for the 1852 Christmas special issue of Household Words magazine.
Dragons by the Yard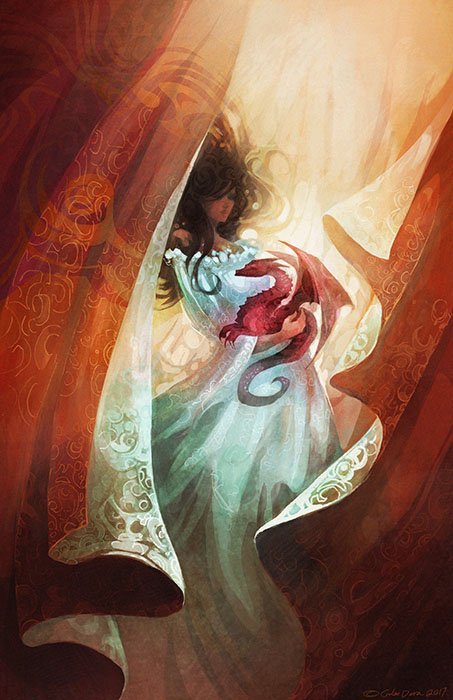 If you've ever been to the Rose Bowl Stadium in Pasadena, CA, you know it's a magical place for football. But who knew magic could be found at the swap meet? Anna, a crafter who sells her stuffed dragons there, finds just that when she buys an extraordinary fabric from a strange customer. Written by Kelly Swails (based on a story by D.Lynn Smith) and with Art by Amelia Woo and Sandra Molina, you'll want to pick up Issue #1 to see just what happens.
Look for Kymera Press at SDCC, and on Facebook, Twitter, Tumblr, and Instagram.
Will you be visiting Kymera Press at Booth #2003? Which of their SDCC items are you most excited about? Let us know in the comments.