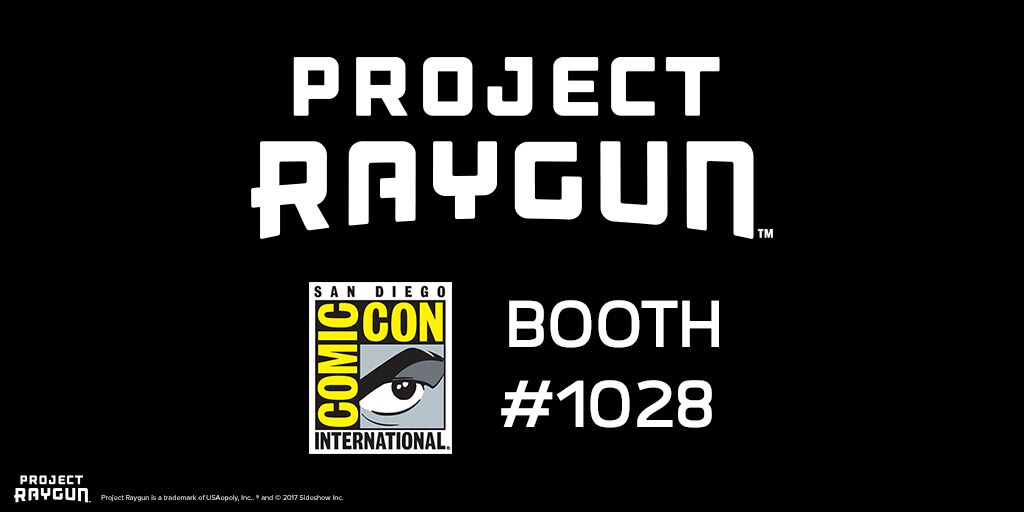 Local San Diegans Project Raygun is excited to be coming to what they consider their "home con" – namely, San Diego Comic-Con. They're extremely excited about what they're bringing to SDCC this year to Booth #1028, which includes items from Mondo and Sideshow.
Let's take a look at what we'll find at their booth:
The Court of the Dead
Sideshow Entertainment's unique and evocative Court of the Dead is a collector's dream—a dream conjured up from the fertile imaginations of some of the best artists in the industry. Project Raygun is working with Sideshow to bring The Court to the masses this year.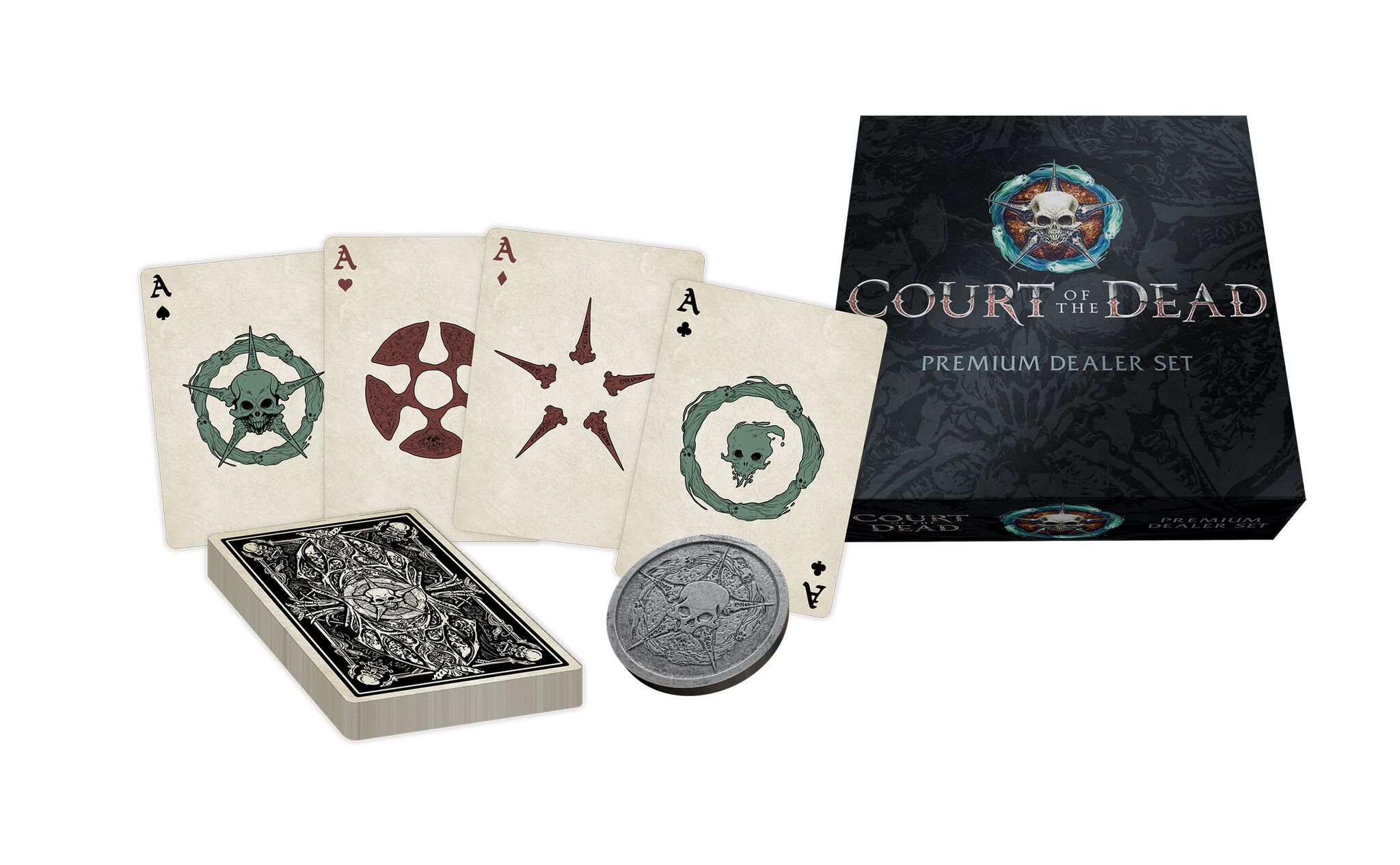 Fancy yourself a bit of a gambler? Come by the booth and try yourself against one of the Court in a game of blackjack. You'll be able to check out their exclusive Court of the Dead playing cards—available this fall—as you try to win a hand. Win and you'll snag an exclusive antique-finish dealer's coin, but don't tarry, supplies are limited! (Even if you don't win, you'll get a foil-stamped joker card from the deck—so long as supplies last…)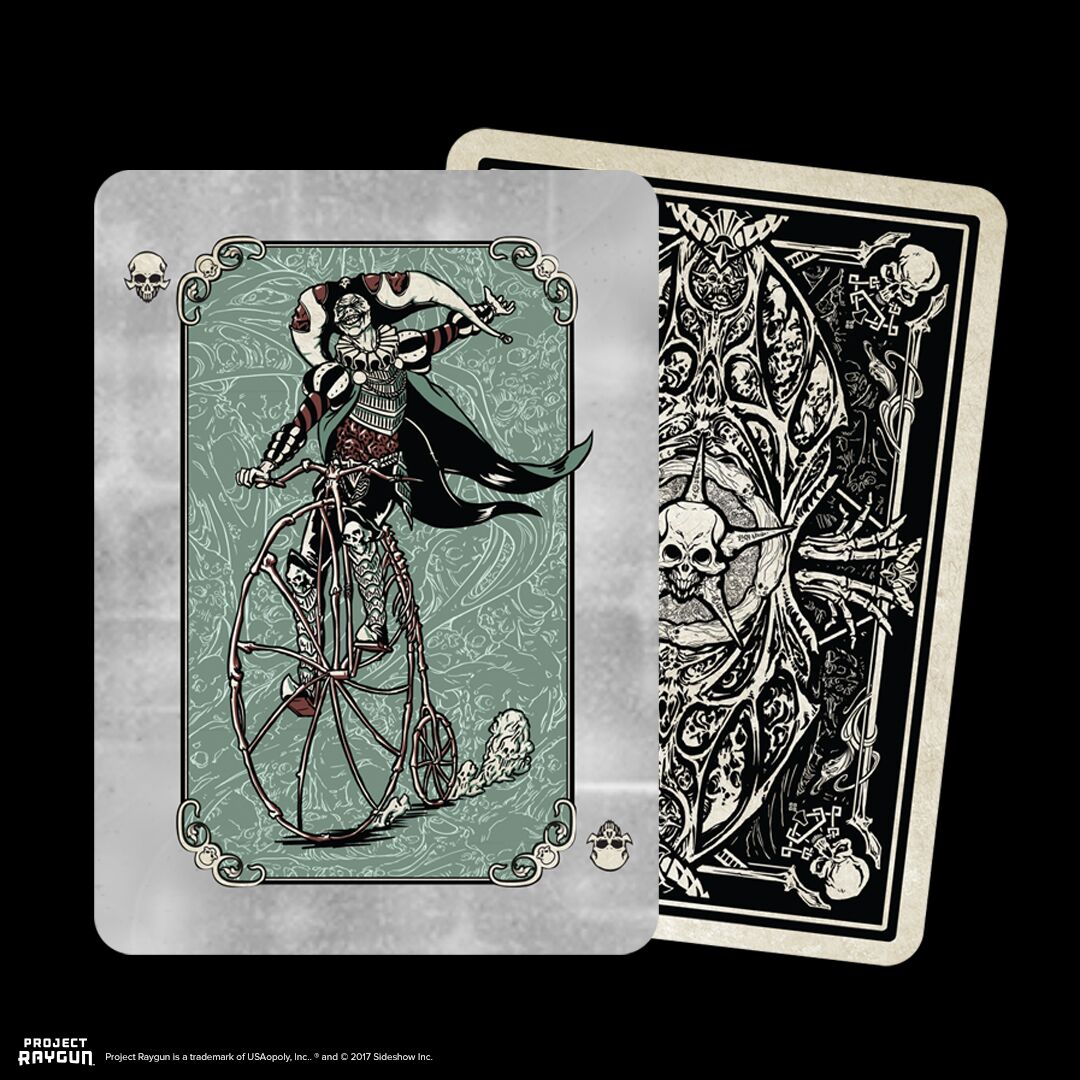 Project Raygun's SDCC-exclusive Court of the Dead puzzle features Alex Horley's custom art of Death, Lord Supreme of the Underworld, and Shard, the only mortal ever to breach the Court's realm. A thousand pieces of macabre masterpiece await, with a finished size of 19-inches by 17-inches. Copies of this amazingly-affordable (just $20) Court of the Dead limited-edition are sure to go quickly.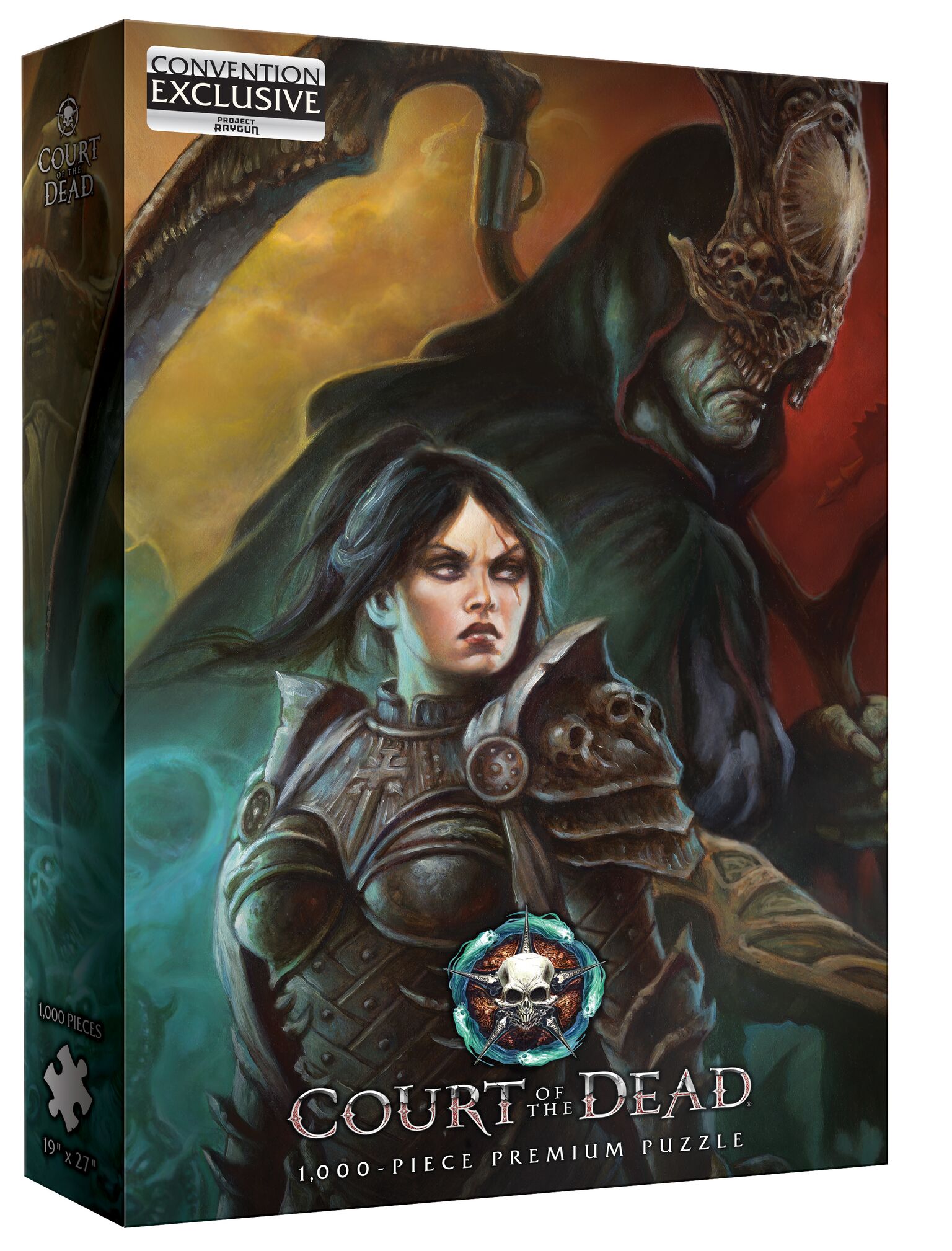 They'll have their Court of the Dead playing card set (complete with dealer coin), more puzzles, and a special sneak-peek at our upcoming Court board game (due out in 2018) on display at the booth, so make sure you take the time to swing by!
The Thing: Infection at Outpost 31
Mondo is an artist collective with an impressive range of products, and Project Raygun has had an amazing time working with them to create a game that's going to blow people away when it releases later this year. The Thing: Infection at Outpost 31 is a hidden-identity board game which channels the essence of the John Carpenter classic into a taut, even paranoid, gameplay experience.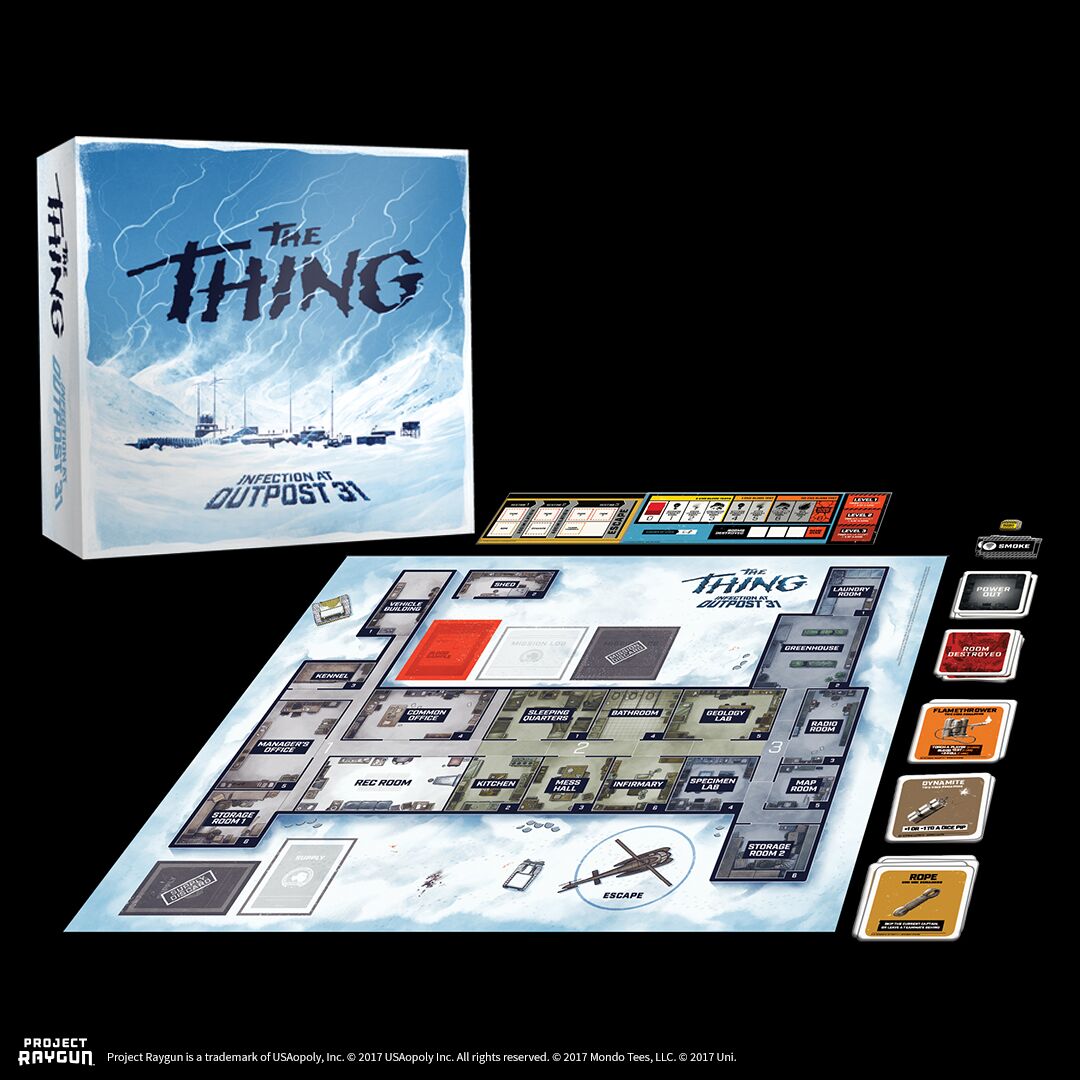 The staff of Outpost 31 are trapped and there's some…THING…out to get them. Not knowing who to trust, the expedition members must sweep through the base then make their escape on the helicopter. One wrong move can mean the assimilation of the entire human race.
They'll have the game on display at the booth so you can see what they've been collaborating on with Mondo. Even better, for the first 2,000 people who sign up for the Project Raygun mailing list, they'll be offering up a limited edition 3-inch Outpost 31 patch!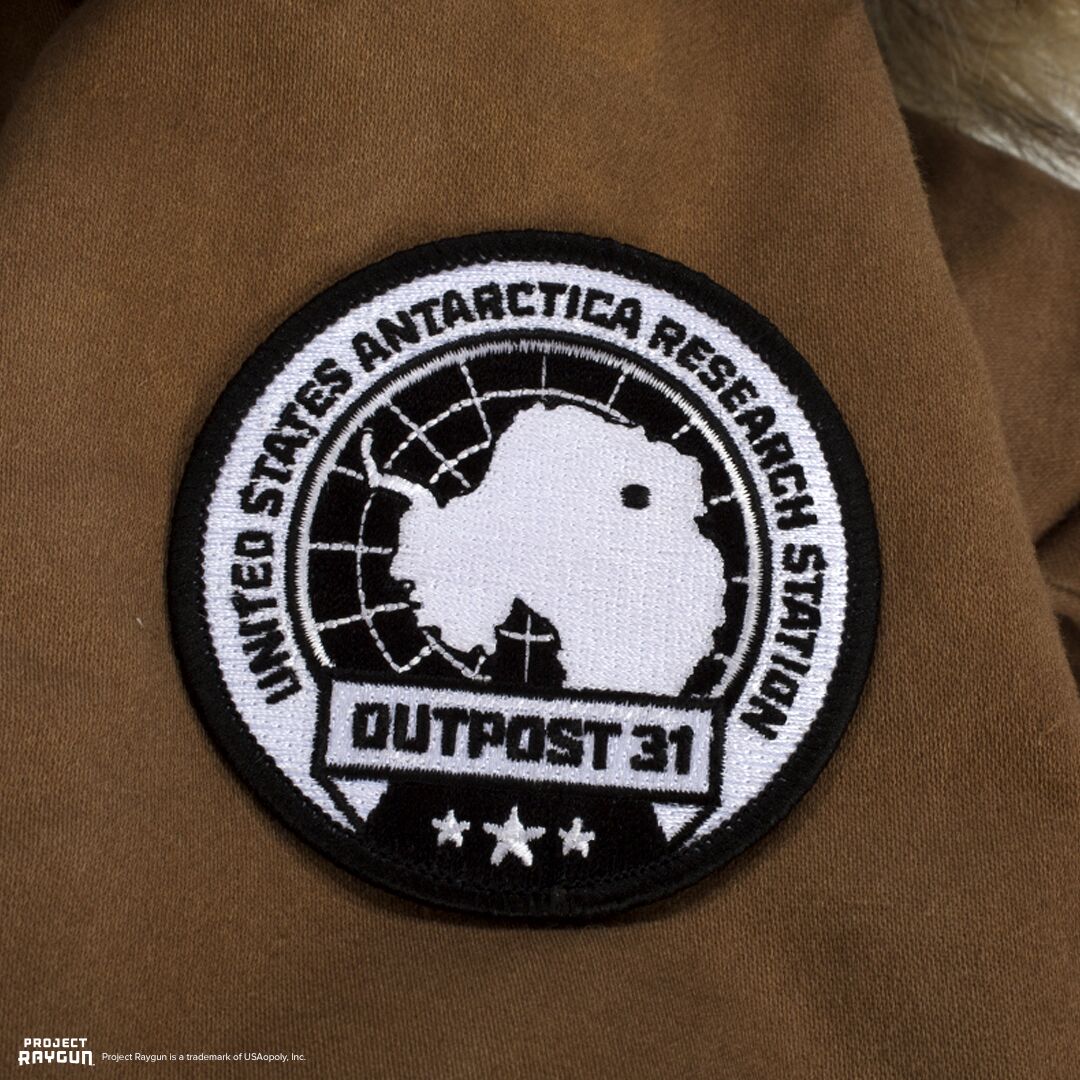 Will you be paying Project Raygun's booth a visit? Let us know in the comments.