Sideshow, the makers of high-end collectibles for some of your favorite licenses, are always one of the most exciting booths at San Diego Comic-Con. This year, they're back at the con, and they're bringing several exclusives – which you're sure to want to break open your piggy bank for.
Last year, they offered  on-site pick-up for their exclusives, and while there's no official word on if it will work the same, they are doing pre-orders again, so it would seem likely.
Let's take a look at this year's offerings:
[UPDATE July 1] 
Sideshow revealed another convention exclusive heading to San Diego Comic-Con this year: Iron Man Mark XLI – Bones (Retro Armor Version). The Hot Toys figure is based on Bones, Tony Stark's Skeleton Suit that's part of his House Party Protocol. Bones has the special function to split its armor pieces apart and fly separately, making it the most versatile suit.
Sideshow and Hot Toys have created a "Retro Armor" inspired take on the Skeleton Suit and given it the classic Iron Man red-and-gold finish. The Sixth Scale Figure features over 36 points of articulation, LED light-up functions, a specialized dynamic figure stand, and comes with three pairs of interchangeable hands.
The figure first launched at the "Marvel Age of Heroes Exhibition" in Tokyo, Japan — but you can also score it now at San Diego. The figure retails for $300, and you can pre-order it now for pick-up at the convention.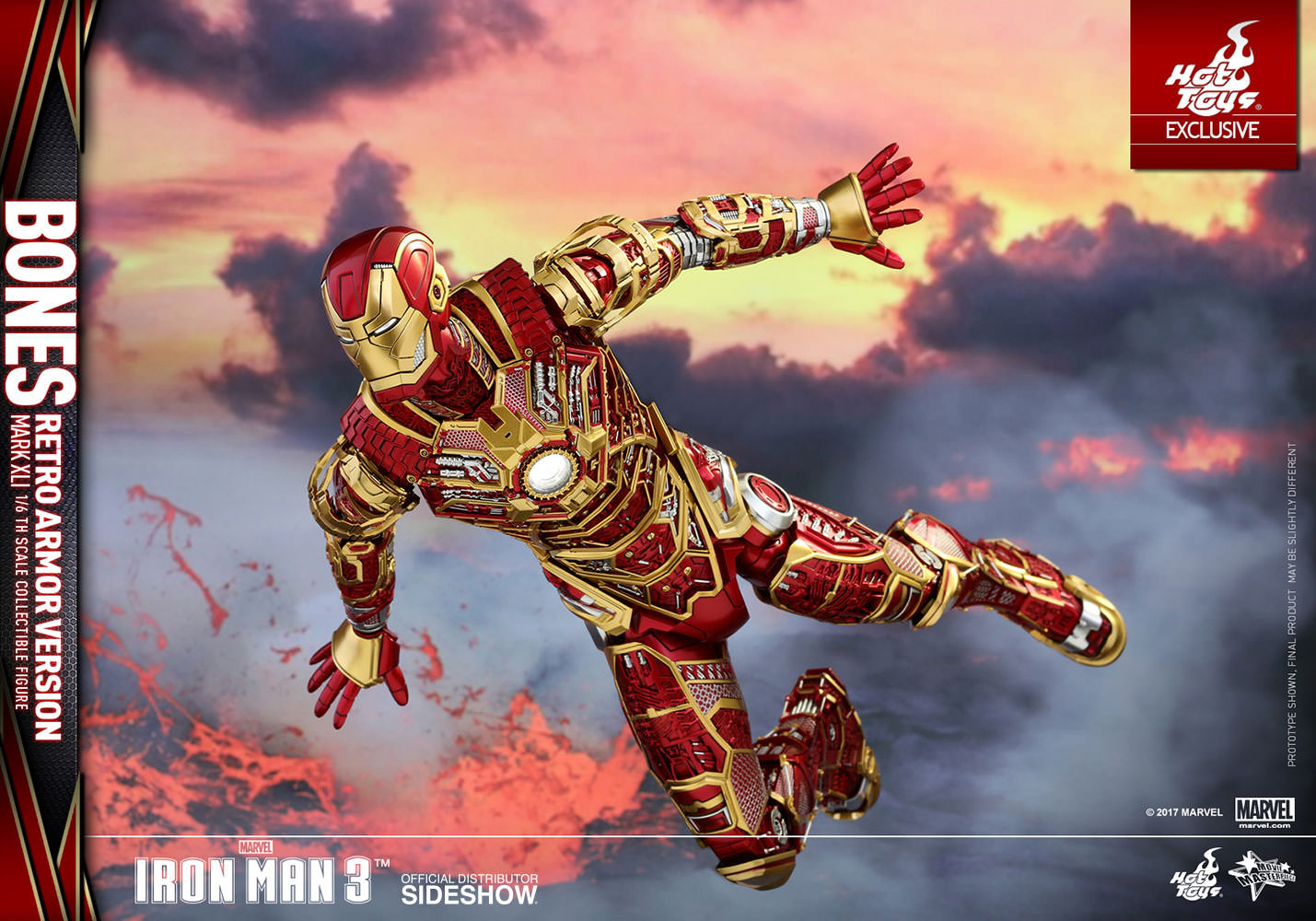 [UPDATE June 28]
Sideshow is bringing a few artists to hand sign their exclusive prints at SDCC. The Premium Art Prints shown below will be Artist Proofs, not the regular print edition already available. Artist Proofs are a special, industry-recognized subset of a limited edition. They are typically limited in quantity to 10-15% of the main editions, and traditionally reserved exclusively for the artists. However, the artists have agreed to make these highly sought-after Artist Proof prints available to the public, and will appear at the Sideshow booth to meet with fans and hand sign the prints in person.
Pre-orders for the SDCC Exclusive Artists Proofs are open now, but the prints will only be available for pick-up by con attendees during or after the artist signing events at the Sideshow booth, #1929.
Here is the information about each artist, print, and signing time:
Olivia De Berardinis
Thursday, July 20th 11AM–12PM
Wonder Woman: Diana of Themyscira Artist Proof Print
18×24" fine art giclee print
$200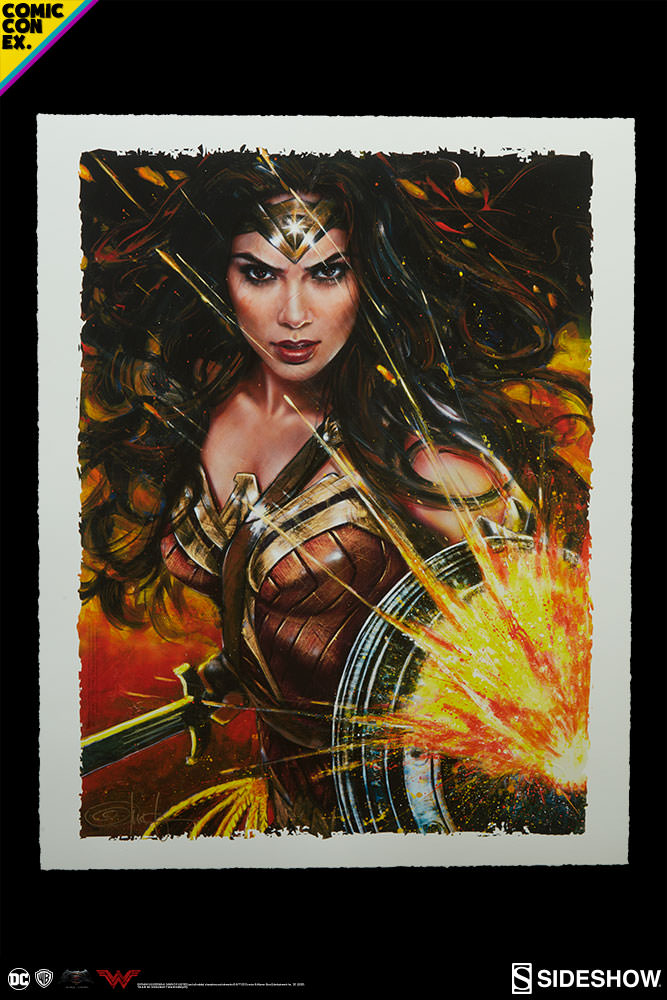 Harley Quinn: Daddy's Lil Monster
18.5×23" fine art giclee print
$200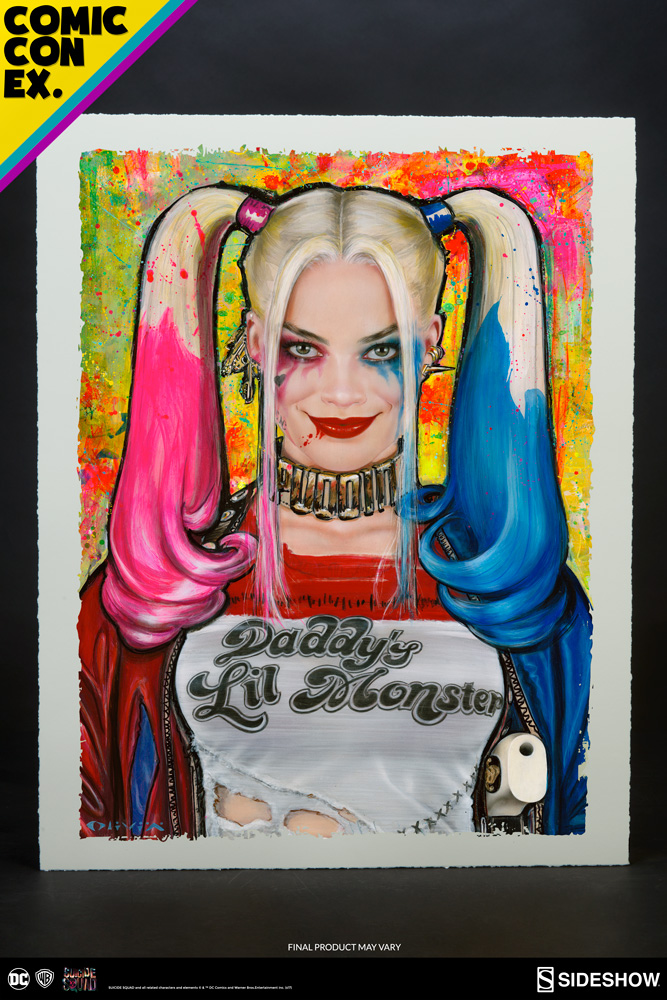 Terry Dodson
Thursday, July 20th 2-3PM
Vampirella: A Scarlet Thirst Artist Proof
18×24" fine art giclee print
$80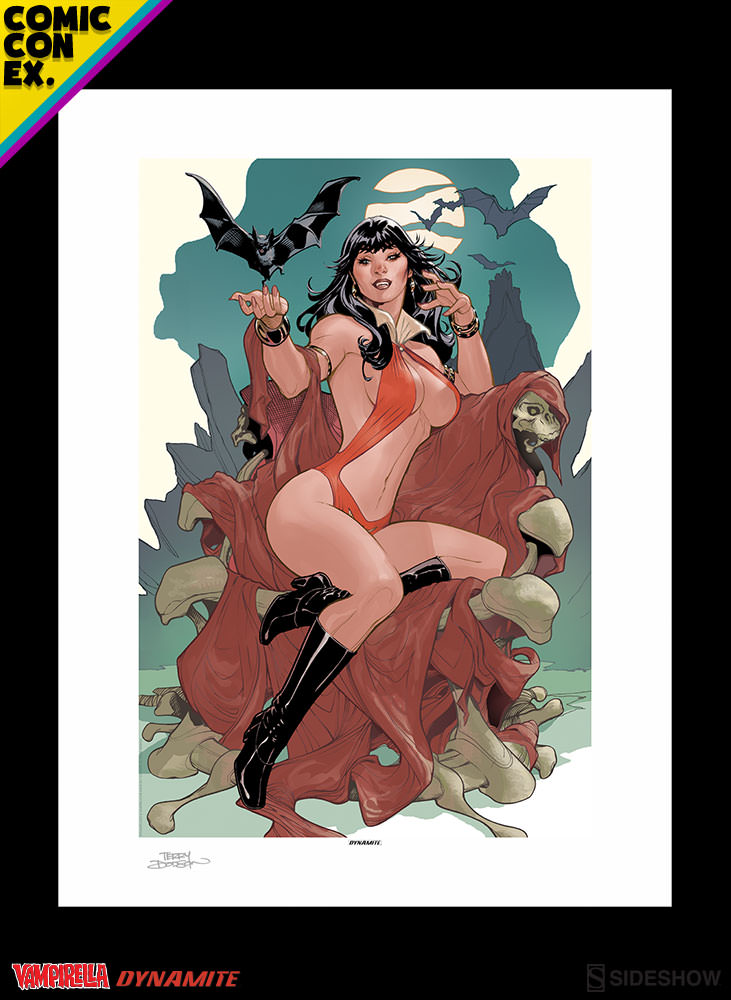 Stanley 'Artgerm' Lau
Thursday, July 20th 4-5PM
Stan Lau Artist Series Portfolio Artist Proof
Deluxe portfolio with (3) 11×14" fine art giclee prints
$225
Zatanna Artist Proof Print
18×24" fine art giclee print
$90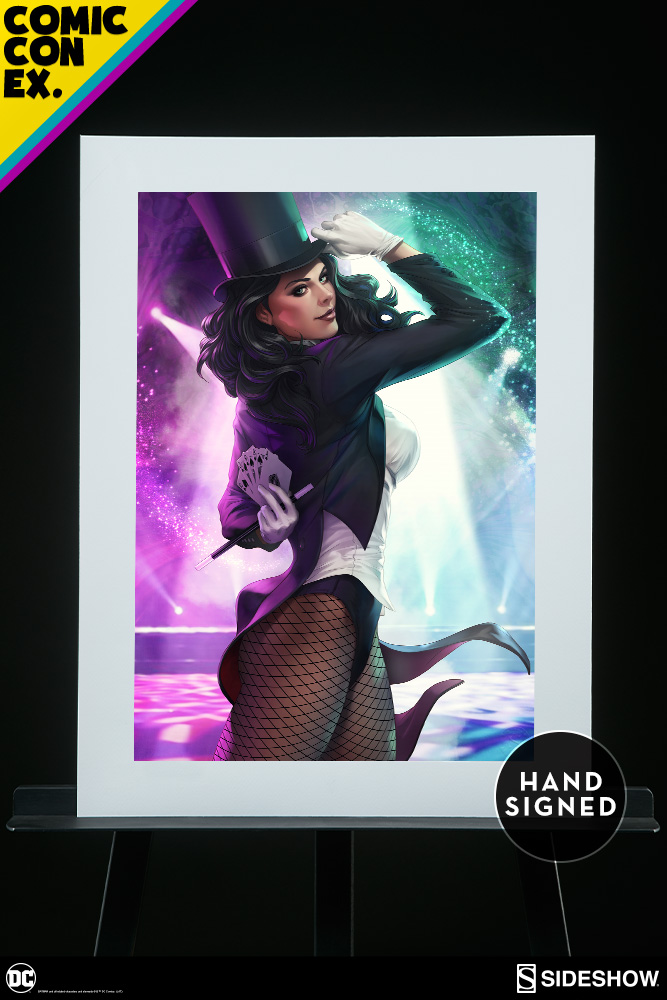 Adam Hughes
Friday, July 21st 1-2PM
In a Galaxy Far, Far Away Artist Proof Print
24×18" fine art giclee print
$125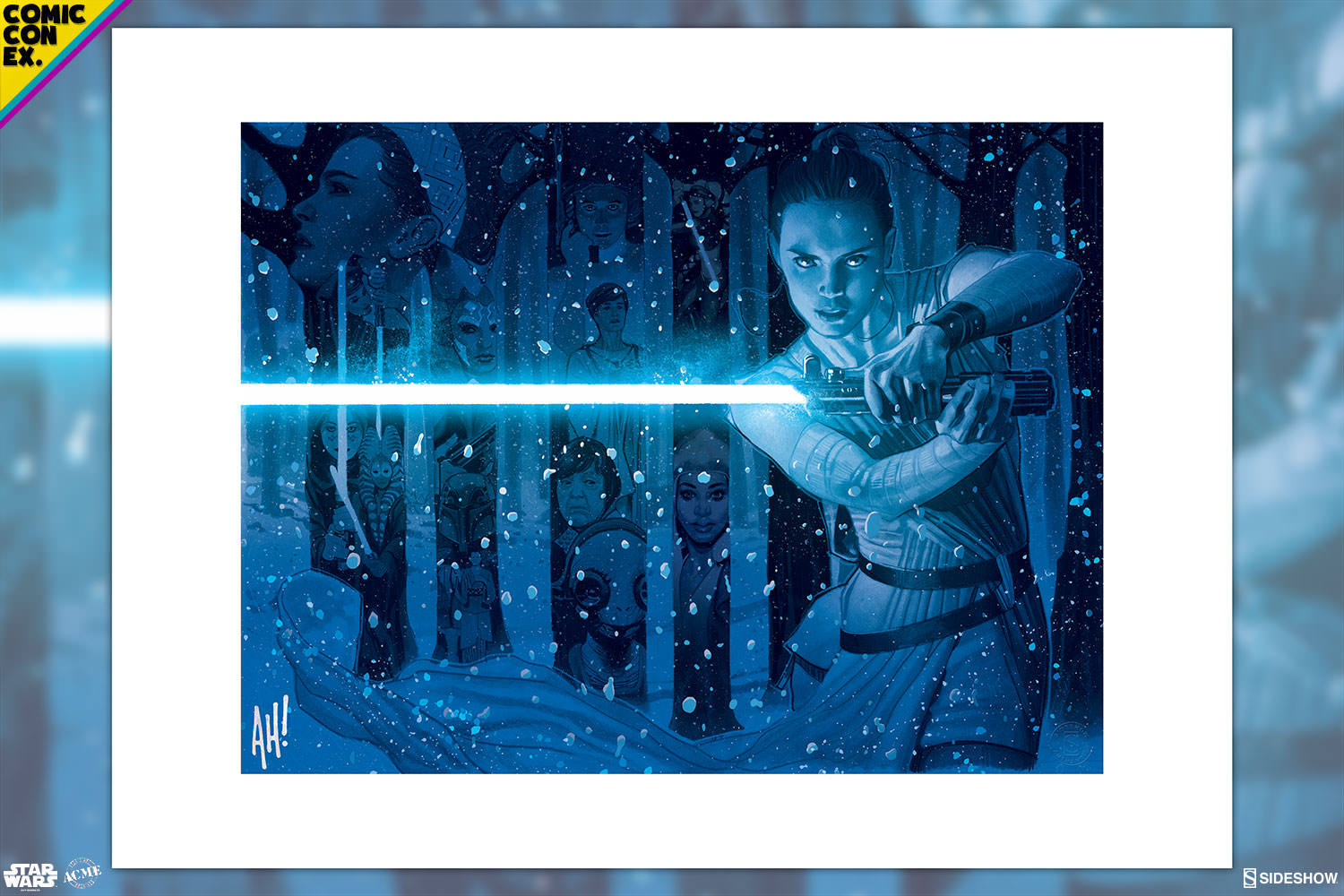 Sideshow also revealed they will be bringing an shared exclusive sixth scale figure, the Iron Man Mark XXIII – Shades figure from Hot Toys. You can pre-order this figure now for pick-up during the convention.
[Previous] Sideshow's first San Diego Comic-Con exclusive is a Prime 1 Studio's Batman: The Dark Knight Returns Bust (Blue Version). The 10.6″ bust (that weighs 24 pounds!) is limited to 500 pieces and includes an interchangeable portrait (go from grimace to less-grimace!), and retails for $300. It's available for pre-sale now for pick-up at the con.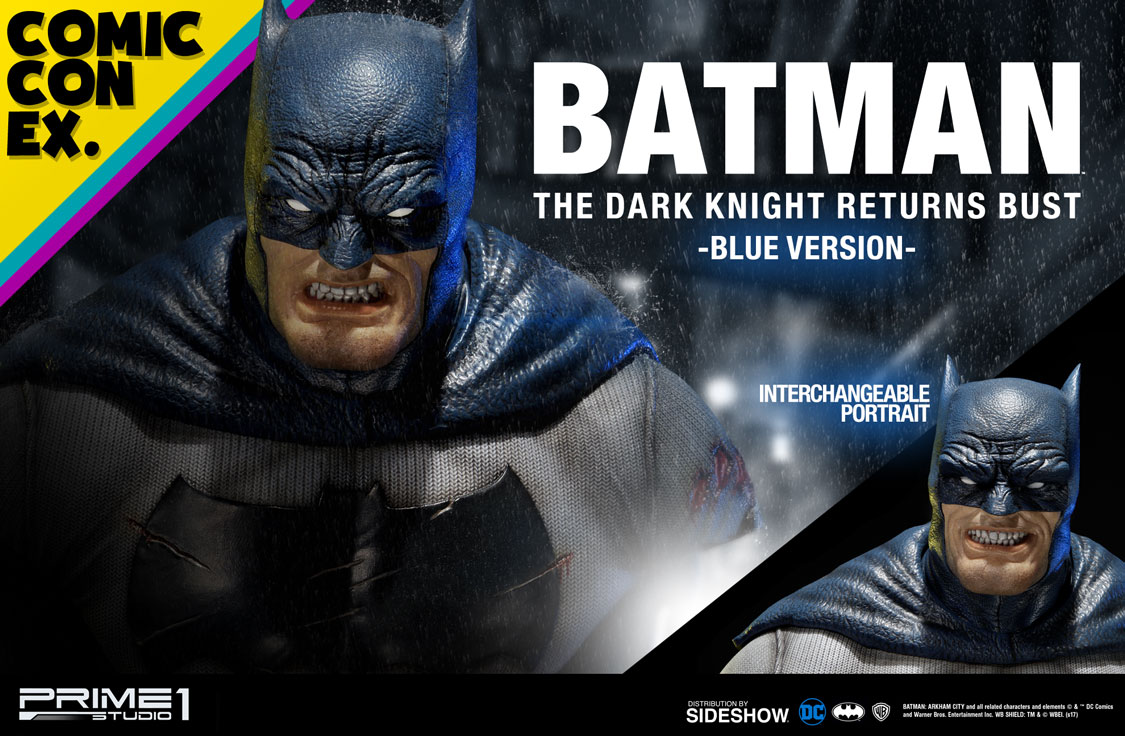 Will you be making a beeline for the Sideshow Collectible booth? Let us know in the comments.