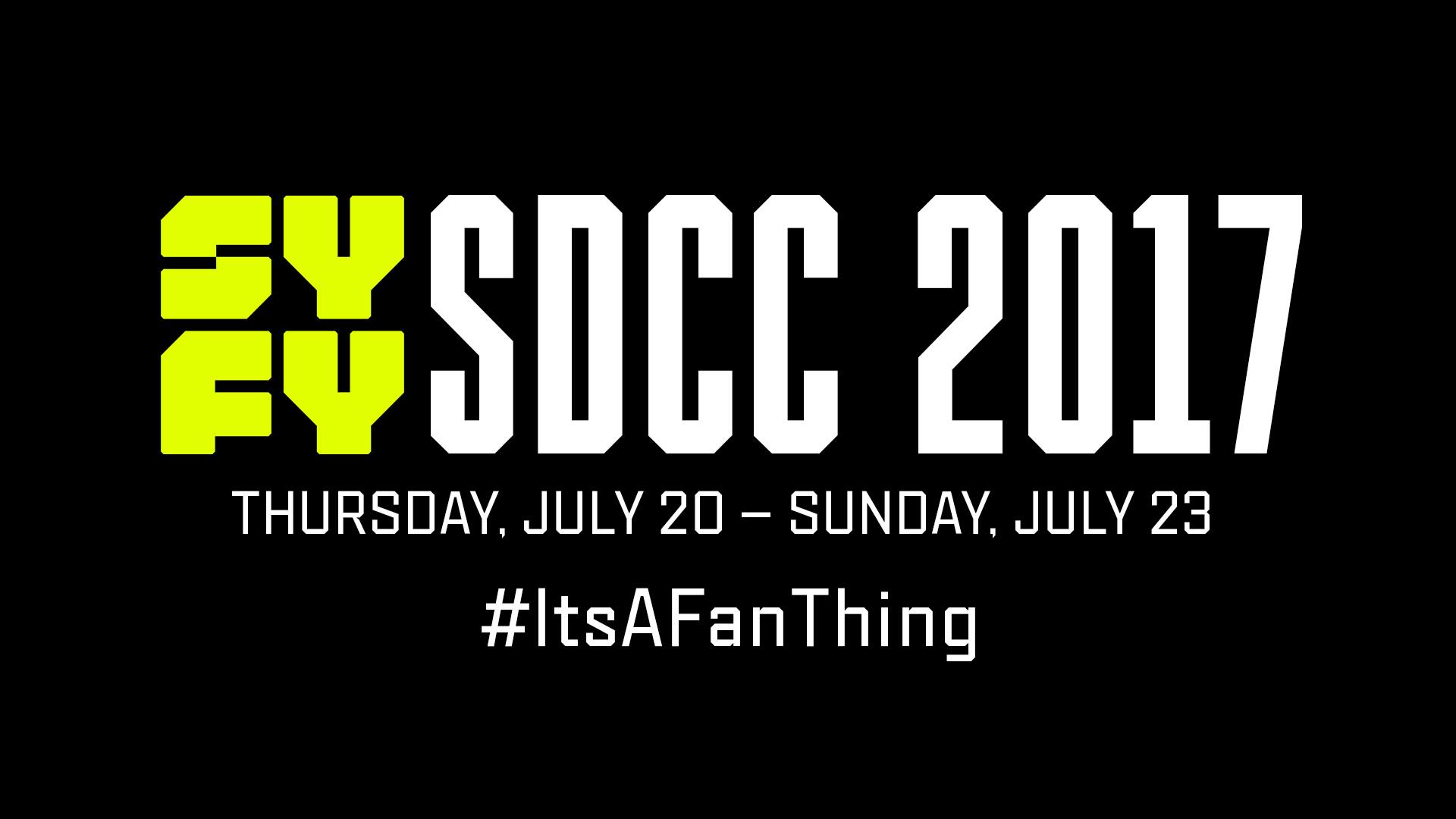 On top of all of their panels (and they're even adding more, with yesterday's news of a Con Man panel!), Syfy will also have plenty going on outside the convention center as well.
The biggest news, of course, is that their Syfy Presents Live from Comic-Con is back from Thursday, July 20 – Saturday, July 22 at the Marriott Marquis & Marina with host Zachary Levi. Tickets are unfortunately now sold out.
But, you can still likely catch a glimpse of Levi at the Syfy/Nerd HQ Fan Parties. The Nerd Machine and Syfy are bringing Nerd-HQ-style dance parties back to the convention, and you can cap off Thursday and Saturday evenings starting at 9PM at The Children's Museum with free (first-come-first-served) parties featuring live performances. The Spazmatics will perform Thursday, and you can dance both nights away with Levi and other fans (and who knows who else might stop by?). Friday night will be invite-only again, as in previous years.
They're also teaming up with Orlando Jones and his Cosmunity app, and they'll be offering trivia trolleys, cosplay karaoke buses (and some of your favorite stars might stop by!), as well as cosplay repair carts, and "a drumline marching through the streets in the Gaslamp Quarter playing theme songs from Star Wars to Game of Thrones" daily. Jones will also be officiating weddings during the convention. No, really.
From Facebook, here's a look at the Syfy on the Ground schedule:
Trivia Trolleys
Thursday, 7/20—Saturday 12PM–8PM
Sunday, 7/23: 11am–3PM
Cospital Carts
Thursday, 7/20—Saturday, 7/22: 10am-6PM
Sunday, 7/23: 10am-4PM
Cosplay Karaoke
Thursday, 7/20—Saturday, 7/22: 12PM-8PM
Sunday, 7/23: 11am-3PM
Geek Love Chapel
Thursday, 7/20: 3:30PM-5:30PM
Friday, 7/21—Saturday, 7/22: 3PM-6PM
Sunday, 7/23: 11am-2PM
SYFY Drumline
Thursday, 7/20—Saturday, 7/22: 1PM-6PM
Live From Comic Con
Thursday—Sunday, 11PM EST on SYFY
Fan Parties (New Children's Museum)
Thursday, 7/20: 9PM-2AM
Saturday, 7/22: 9PM-2AM