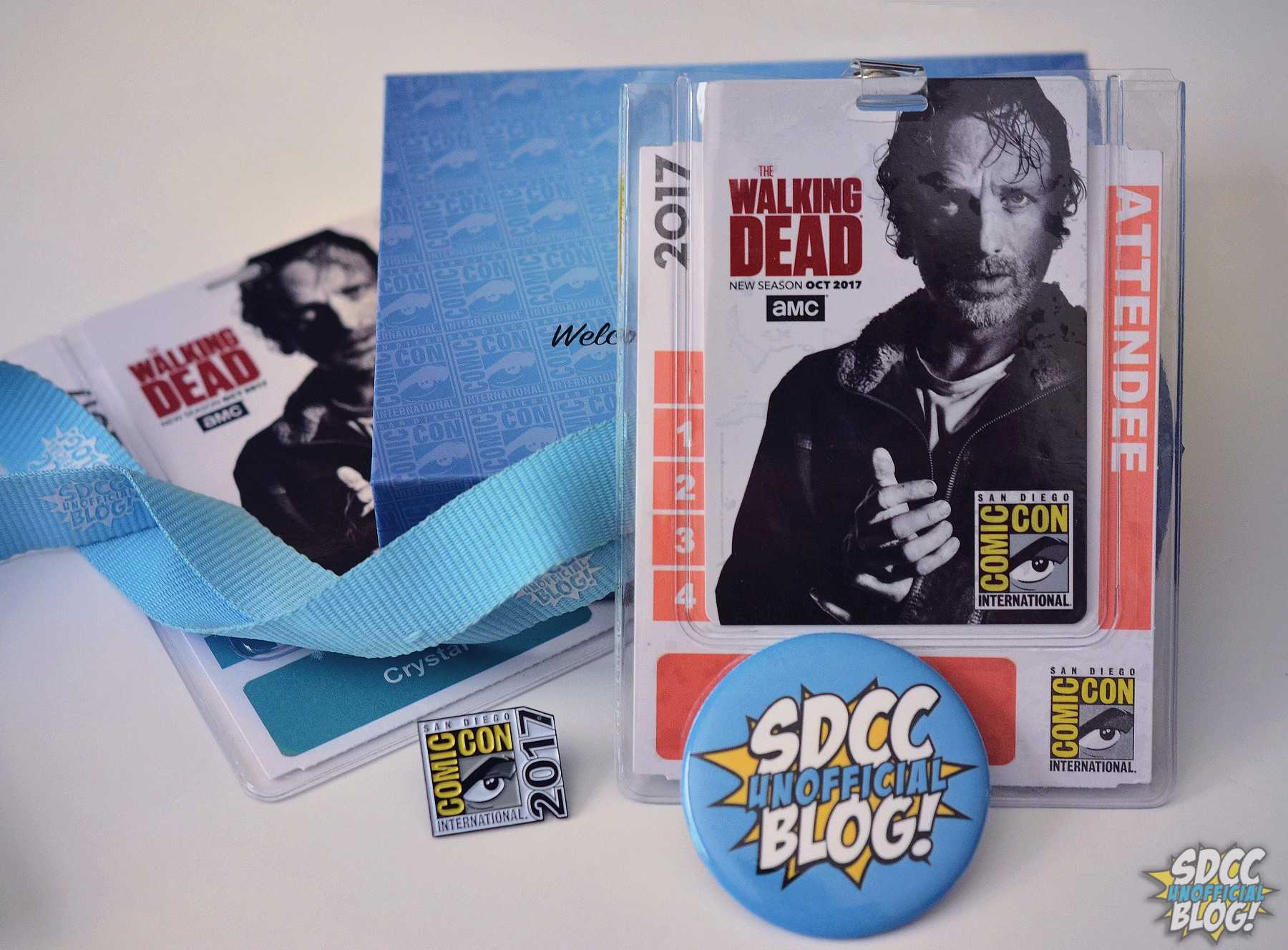 Without fail, the #1 question we are asked during San Diego Comic-Con badge sales is: How do I purchase a badge for someone else?
Also, remember that we're referring to you helping someone who is eligible purchase their badge with their Member ID – badges are never transferable/shareable.
So let's look at the possibilities here, and how to make it happen without getting kicked out of the waiting room (which can happen if you do it incorrectly!).
I want to purchase a badge for myself AND my friends. How do I do that in Returning Registration?
It depends. In Returning Registration, you can ONLY purchase for those who are eligible for Returning Registration on their own – meaning if your friend didn't attend 2017 as a paid general attendee, then you won't be able to purchase for them at all in Returning Registration. Assuming your friend(s) meets that criteria, when one of you is selected in the waiting room on the day of the sale, you will be prompted to enter a Member ID. Enter the Member ID of the person you are wanting to purchase for and continue as normal – but keep reading.
Same question, but what about in Open Registration?
In Open Registration, you can purchase badges for up to three people so long as they 1) have a Member ID and 2) don't already have a four-day with Preview Night badge from Returning Registration (because there would be no badge days left for them to get).
Okay, but what if I want to purchase a badge for friends but NOT for myself?
In both sales, the person/people you're purchasing for must still be eligible on their own (and see above for eligibility).
When you are "chosen" in the waiting room, you will first see a screen that looks like this, which asks you to enter the Member ID of the person you are wanting to purchase for. This DOES NOT have to be yourself, and it does not have to be the Member ID of the registration code you're using. It's literally any eligible person you want to purchase for.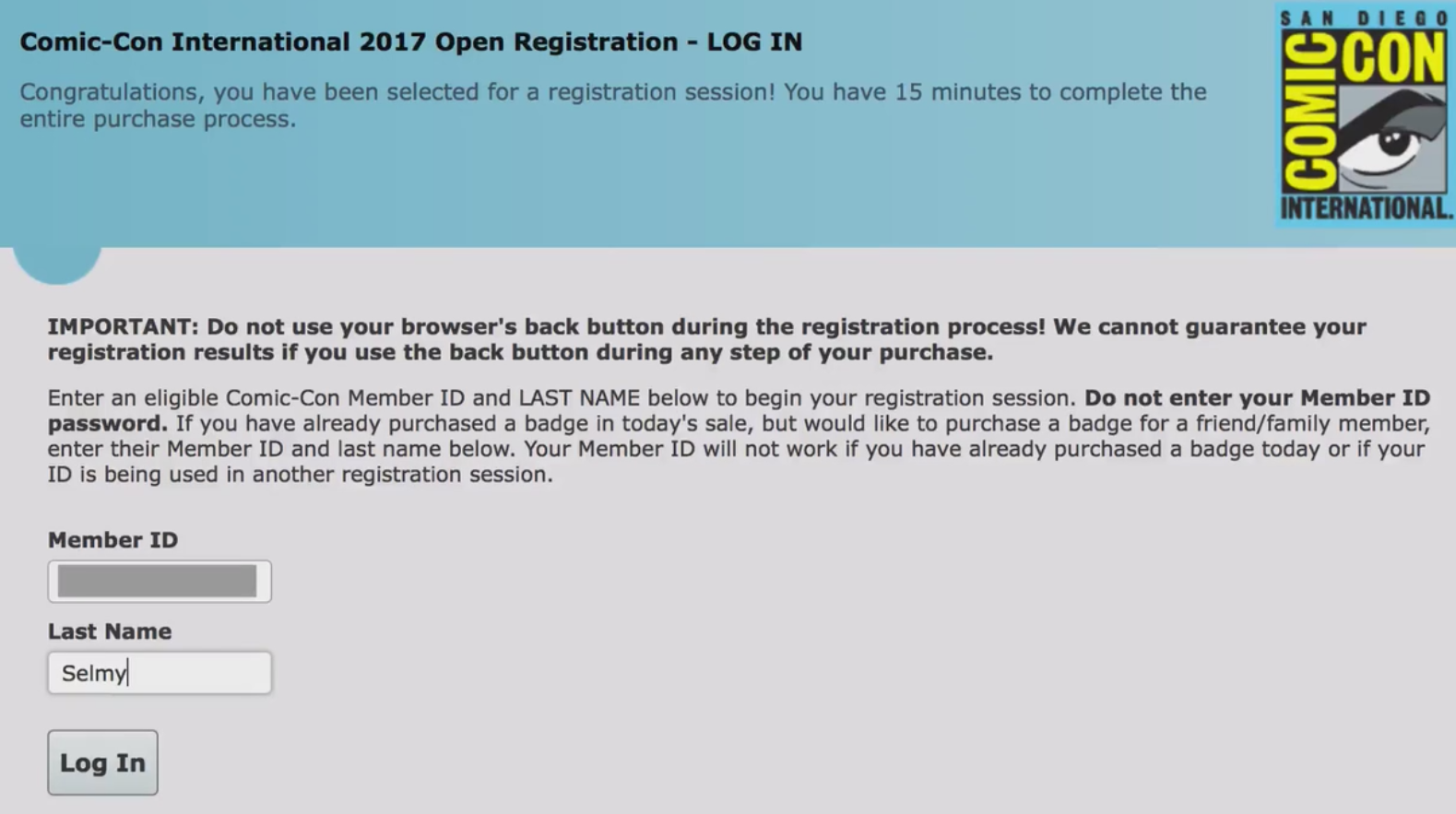 However, it's very important that you and your group communicate about when badges are being purchased. Why? Because when you get to that message, if you enter the Member ID of someone who already had badges purchased for them that day, or who someone else is currently trying to purchase badges for right now, it will kick you out. The system basically says, "lol silly human, that person already has a badge, so you don't need anything here, bye!". So please, communicate with each other.
If someone else bought your badge earlier in Returning Registration/Open Registration and you want to stay in the waiting room and help someone else, just enter the Member ID of someone else who is eligible who doesn't already have a badge.
On the next page, where you can actually select badge day types, entering the Member ID of someone who already has a badge won't kick you out — it will simply tell you that ID is ineligible and to choose another ID. It only matters on that very first screen after being chosen.
I still don't get it.
Look, we made you a flowchart (click for the full version):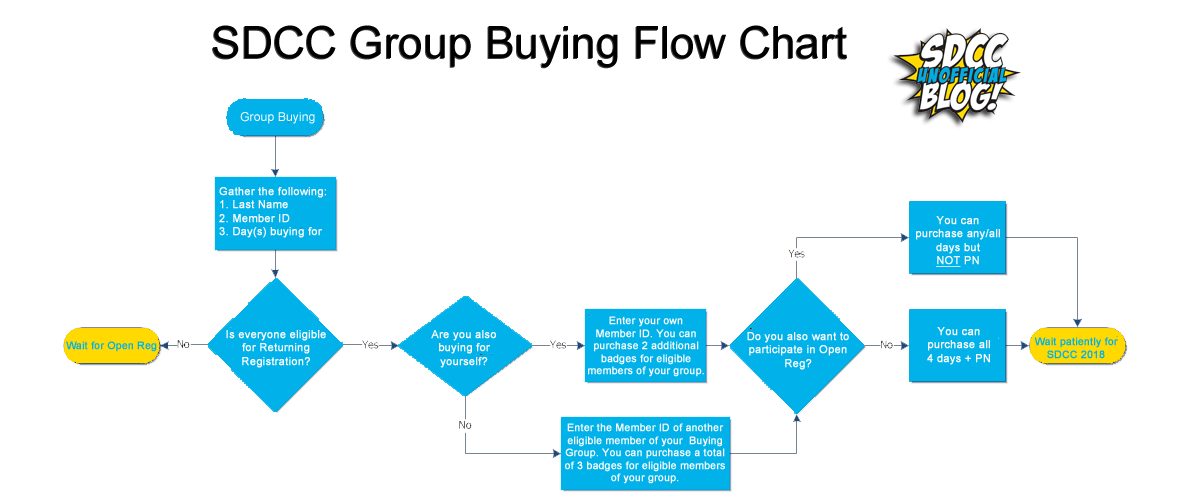 Okay. I think I got it. What do I need from people to buy their badges?
You will need their Member ID and last name – and obviously which day(s) they're hoping to get.  That's it.
But you don't need their registration code or password. Those should never be shared.
Want to know more about Saturday's sale? You can read our Visual Guide here.