Happy (belated) Mother's Day to all you Comic-Con moms and mother figures! We have a "mother" of a UTT for you that includes great SDCC news on some Wynonna Earp merch, how you can participate in the blood drive (and get a cool shirt!), the loss of an exhibit floor mainstay, and word from Alex Pardee and Stabbity Bunny – and that's just the tip of the iceberg.
Here's a look at the news you might have missed:
We previously reported that Castle Rock will have a large presence at SDCC 2018. But on top of promoting that, it sounds like show writer Marc Bernardin already has a packed con schedule, as he announced via Twitter.
https://twitter.com/marcbernardin/status/993699075693232128
Comic-Con wants your blood. Actually, the San Diego Blood Bank (who partners with CCI every year) wants volunteers to help with this year's Robert A. Heinlein Blood Drive. If you're interested in volunteering for this great cause, you can let them know by following this link. And, just like always, volunteers also receive a free t-shirt.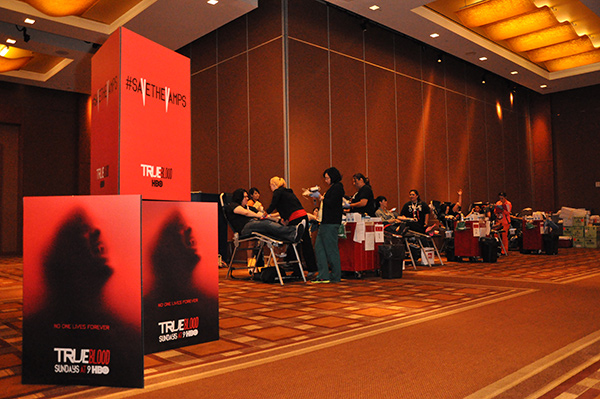 https://twitter.com/shanepierceart/status/994227970364657664
Artist Chrissie Zullo tweeted she will most likely take SDCC commissions sometime mid-June. We'll keep an eye on her Twitter feed for the formal announcement.
Oh no! But I will probably take a list for SDCC mid June, would that work out?

— chrissie zullo uminga (@Chrissie_Zullo) May 3, 2018
Artist Mary Bellamy announced via Twitter that she will have some special goodies for her fans at SDCC, including some bunny pins. We'll keep an eye on this to see just what surprises she has in store this year.
I will have some fun surprises at SDCC this year. Aside from the bunny pins ther will be some other goodies for my loyal customers. =)

— Mary Bellamy Artist for Punkdroid.EU (@Zorilita) May 3, 2018
Author Isabel Quintero was very excited when she announced to her Twitter followers that she and Zeke Peña will be at the Abrams Kids booth signing copies of Photographic.
Guesss what dynamic duo will be signing Photographic at San Diego Comic Con this year? If you guessed that it was me and @zpvisual, you'd be right! Find us at the @abramskids table!

— isabelquintero (@isabelinpieces) May 5, 2018
San Diego Comic-Con is going to look a bit different this year. Mainstay Bud Plant's Art Books, who has exhibited at the convention for every one of its 48 years, won't be returning to the show floor this year. That's big news in itself – but their reasoning (which is definitely worth reading) for pulling out is that 1. Many former customers can no longer get tickets to the convention and thus don't attend and 2. The attendees these days are not looking for books. It's big news, and just another sign that the convention has slowly evolved over the years.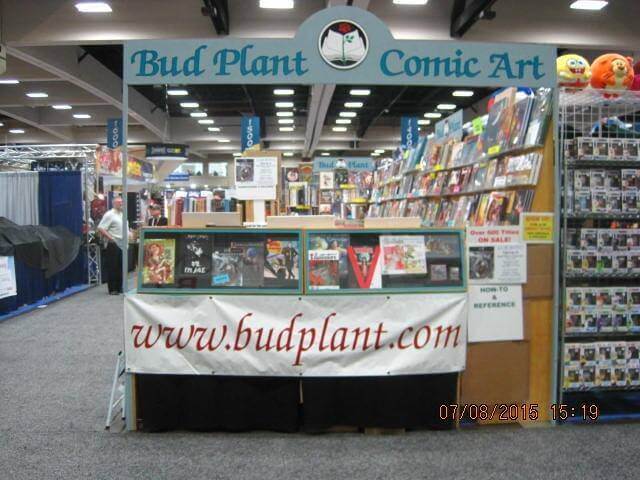 Comic writer Donny Cates posted his convention schedule to Twitter. Lucky for us, SDCC 2018 is there.
https://twitter.com/Doncates/status/980828092792008704
For sure! I'll be repping Rebellion at SDCC if you're there? Not sure further schedule at this point.

— 🦊 Owen Michael Johnson (@Owen_Johnson) April 14, 2018
Wondering where Skipbro Toys has been lately? Getting ready for SDCC with their new exclusives. We see the hashtag #Ewokalypsenow catching on.
https://www.instagram.com/p/BikM9-6AhfG/?tagged=sdcc2018
Bling Squared posted a sample of their Mega Turtle with Otto Octopus to Instagram, announcing that they will be bringing more like this to SDCC this year.
https://www.instagram.com/p/BiUjfxvnFGO/?taken-by=blingsquaredcuteglass
Fairy Tale graphic novel publisher Hidden Door Comics posted their convention schedule to Instagram, which included SDCC. Illustrator Carla Wyzgala will be there with as many copies of their latest, Blue Eyes and the Beastling, as she can grab.
https://www.instagram.com/p/BidU4DKlj-O/?tagged=sdcc
Remember all the Wynonna Earp excitement last week? Amidst the chaos, IDW Publishing released a set of Wynonna Earp poker cards, which sold out fast. According to IDW co-founder and executive vice president Robbie Robbins, the plan was to keep some in reserve for SDCC.
Yikes… Earpers on IT.

We we holding some back for SDCC… but let me see if I can get those released, too.

give me an hour!

— robbie robbins (@CloverRobbie) May 9, 2018
We should… but I can't promise.

— robbie robbins (@CloverRobbie) May 9, 2018
Alright. I still have a couple exciting things in the works to share between now and July, but 85.8429% of my time from now on will be focused on SAN DIEGO COMIC CON and I assure you, this year will be our biggest and best year. #SDCC pic.twitter.com/g1K5jqir5x

— Alex Pardee (@alexpardee) May 9, 2018
Good news: Comics writer Grace Ellis is excited to include SDCC 2018 in her convention schedule.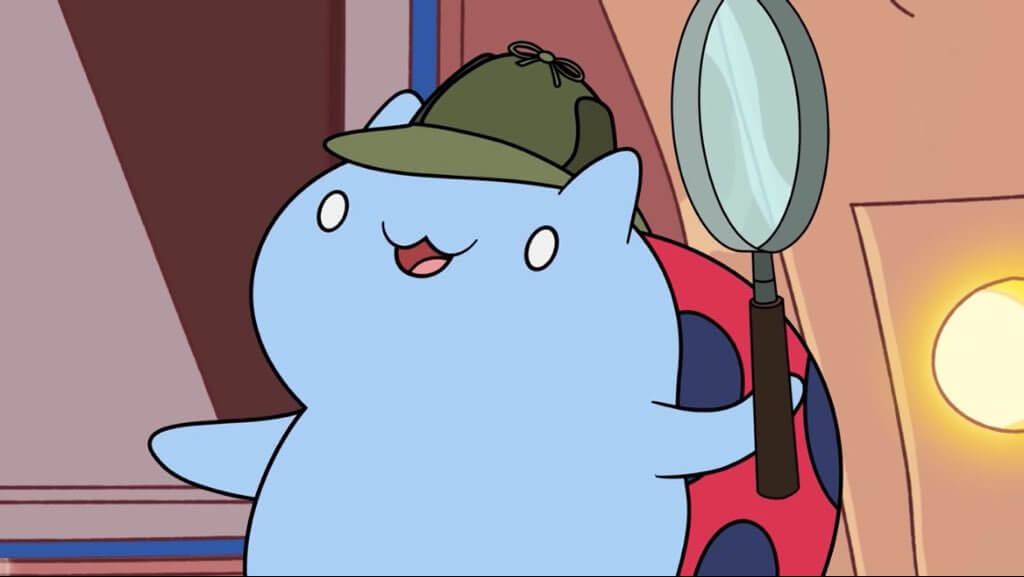 Author Kevin Hearne also has SDCC 2018 on his Events and Appearances page. He may be holding a get-together at the Upstart Crow on July 21, but nothing definite has been posted yet.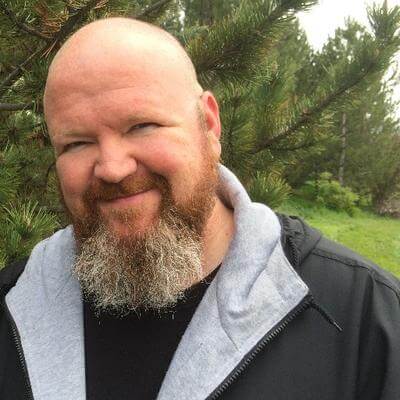 Richard Rivera, writer/creator of Stabbity Bunny, has San Diego Comic-Con 2018 on his list of con appearances as well.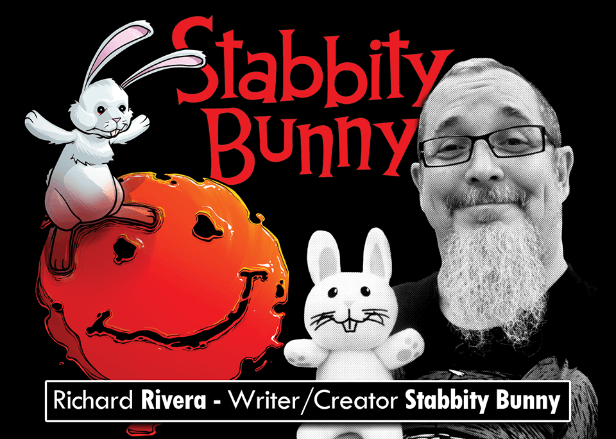 Novelist/screenwriter/comics writer Paul Cornell also has SDCC 2018 on his Appearances page.
Anything we missed? Let us know in the comments, drop us a line, or tweet us at @SD_Comic_Con.