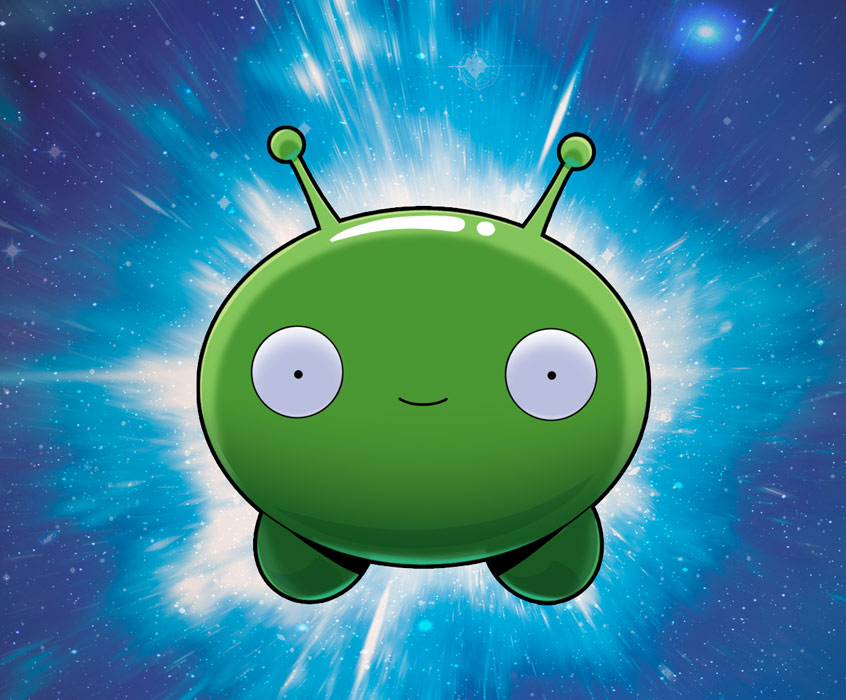 Calling all fans of Final Space – there 's some cool stuff coming for you at San Diego Comic-Con 2018.
Attendees will be able to stop by TBS Booth #3629 on the show floor for The Final Space VR Adventure and Shop, where you'll be able to purchase new Final Space merchandise (including a SDCC exclusive  edition 7″ vinyl with original music from the series, which includes tracks "Good Kind of Dangerous" and "Gallows").
Visitors will also get to experience four minutes of outer-worldly fun in space with Mooncake, Gary, and The Lord Commander in a VR adventure. Afterwards, you'll have the opportunity to capture an Instagrammable moment surrounded by a giant, soft Mooncake plush wall.
There will also be a signing with the cast on Friday, July 20 from 4:30PM-5:30PM in the Sails Pavilion. Tickets will be drawn that morning at 9AM (or earlier) for a chance to attend.