San Diego Comic-Con often feels like an endless series of hoops and tasks that attendees have to jump through, in order to have the "perfect" convention. You have to compete to get a hotel room. You sleep on the ground in order to get into Hall H. You meet a celebrity. You actually kept your phone charged all day.
Well, artist Claire Hummel wants you to have a little recognition for completing some of these tasks – and that's why she is bringing back her very popular "Con Rangers" Merit Badges again this year to Small Press Q-15, with more options than ever.
This year, there will be 21 Merit Badges in total – and all of last year's favorites are returning, as well as five new badges and even a 2018 exclusive variant. You can snag them for $5 each, or six for $25.
First, here's a look at some of the returning Merit Badges: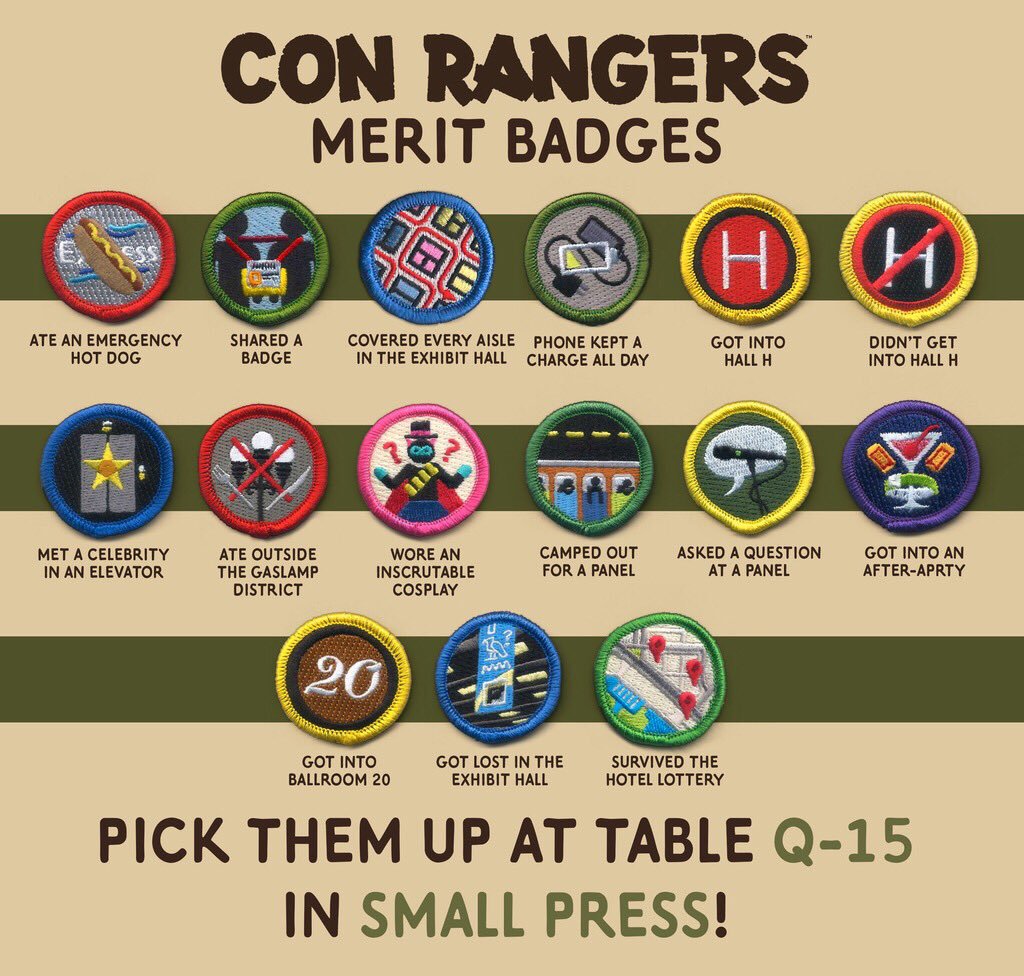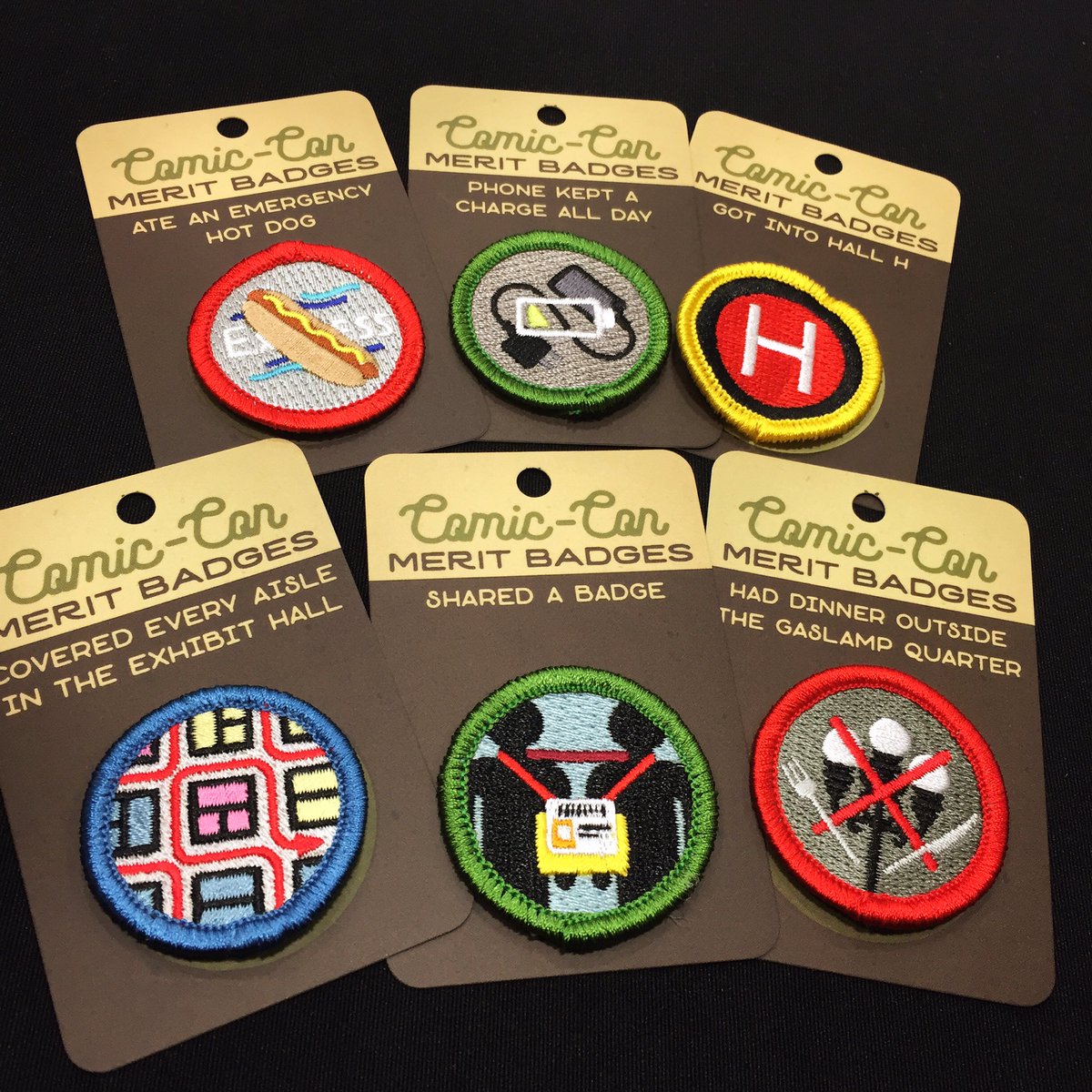 She'll also have brand new badges, including: