If you hadn't guessed yet, we'll just tell you: Here at the San Diego Comic-Con Unofficial Blog, we're big fans of artist Patrick Ballesteros, whose work you might recognize from The Late Late Show with James Corden or from his Punny Sweater series or his 25 Cent Wonders collection.
Ballesteros has been a mainstay in Artist Alley at both San Diego Comic-Con and WonderCon Anaheim for several years, and this year is no different, as you can find him at Artists Alley DD-08 on the show floor. And, as always, he's bringing something extra-special to the convention, with his WonderCon/San Diego Comic-Con exclusive 25 Center Wonders Black Panther collection called, "WAKANDA KING ARE YOU" (get it?).
The collection features four prints, which combine to create a larger image with all your favorite Wakandans. The prints debuted at WonderCon, but he's bringing them along to SDCC as well.
So let's take a look at the collection: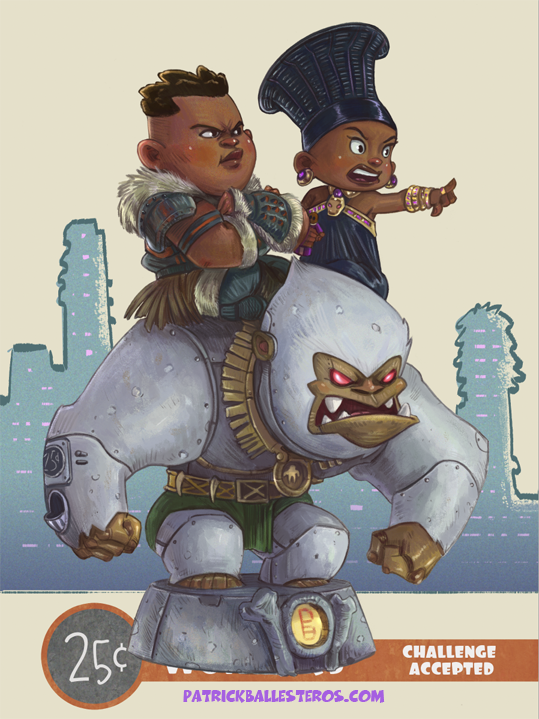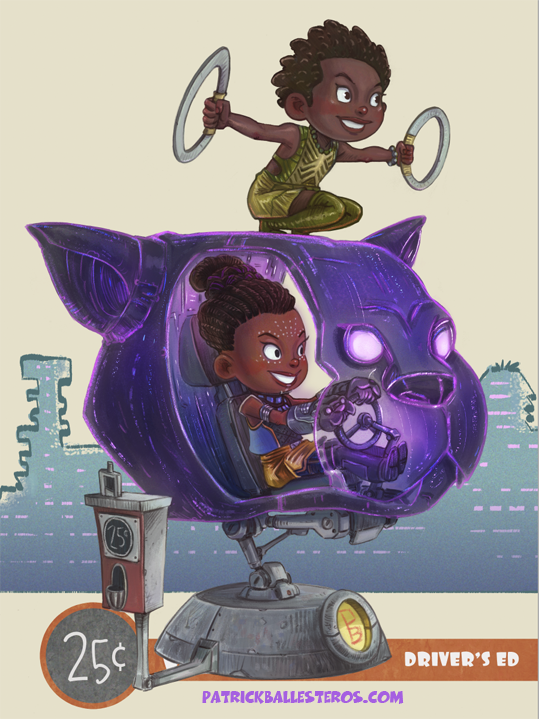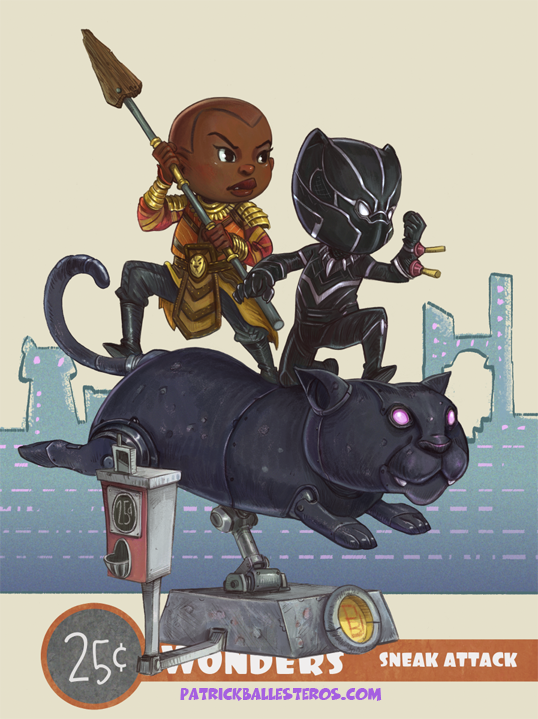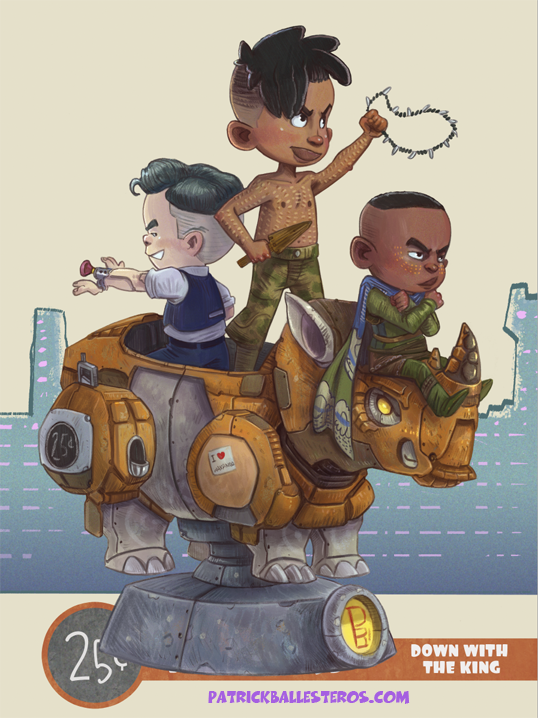 The 6″x8″ prints are a limited run for both WonderCon 2018 (where they debuted) and SDCC 2018, and will retail for $10 each – or, you can pick up the complete set of four for $30 (which Ballesteros will also sign).
You can find more of Ballesteros' work on his website, or check him out at WonderCon Artists Alley DD-08..
Will you be picking up this print at San Diego Comic-Con 2018? Let us know in the comments.