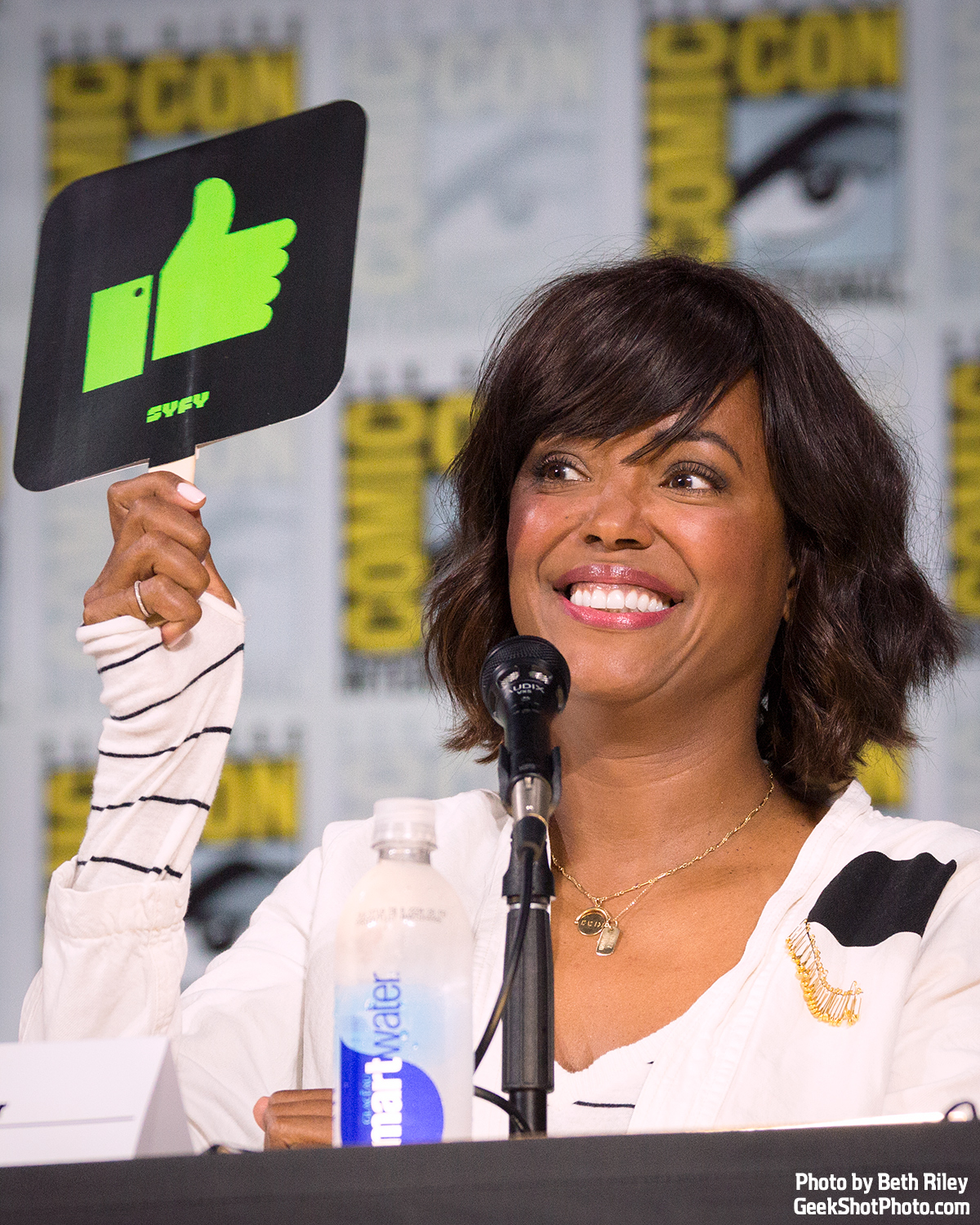 One of the highest profile jobs at San Diego Comic-Con is moderator of a Hall H panel, and none more so than the Warner Bros./DC block that kicks off Saturday. The Wrap revealed today that Aisha Tyler is set to take on that job. The Wrap also states that she is not replacing Chris Hardwick, who was never set to return as moderator this year even before abuse allegations. Tyler is already set to moderate SYFY's The Great Debate panel on Thursday, so this just adds another feather in her moderation cap. She also had previously worked with WB/DC in 2015 for the Suicide Squad and Batman v. Superman: Dawn of Justice presentations.
The Wrap also speculates the movies to be presented in the panel are expected to be Fantastic Beasts: The Crimes of Grindelwald and The Lego Movie 2: The Second Part, in addition to DCEU films Aquaman, Shazam and Wonder Woman 1984. While it's all but confirmed that Aquaman and Shazam will be there, and Wonder Woman 1984 has already been rumored, the other movies WB is bringing haven't been as clear. However, now that we know what movies will be on the WB bags, it's possible The Meg will also be making an appearance.
What do you think of Aisha Tyler as moderator? Let us know in the comments.