We know you love our popular Attendee of the Week segment – but we thought it might be fun for you to learn more about us! So, the UBlog staff is telling you all about their favorite SDCC memories, food, and more.
We'll be kickstarting off our regular Attendee of the Week segments in a few weeks. If you'd like to be featured, simply follow the instructions here, and maybe you'll be chosen.

Andy Wagner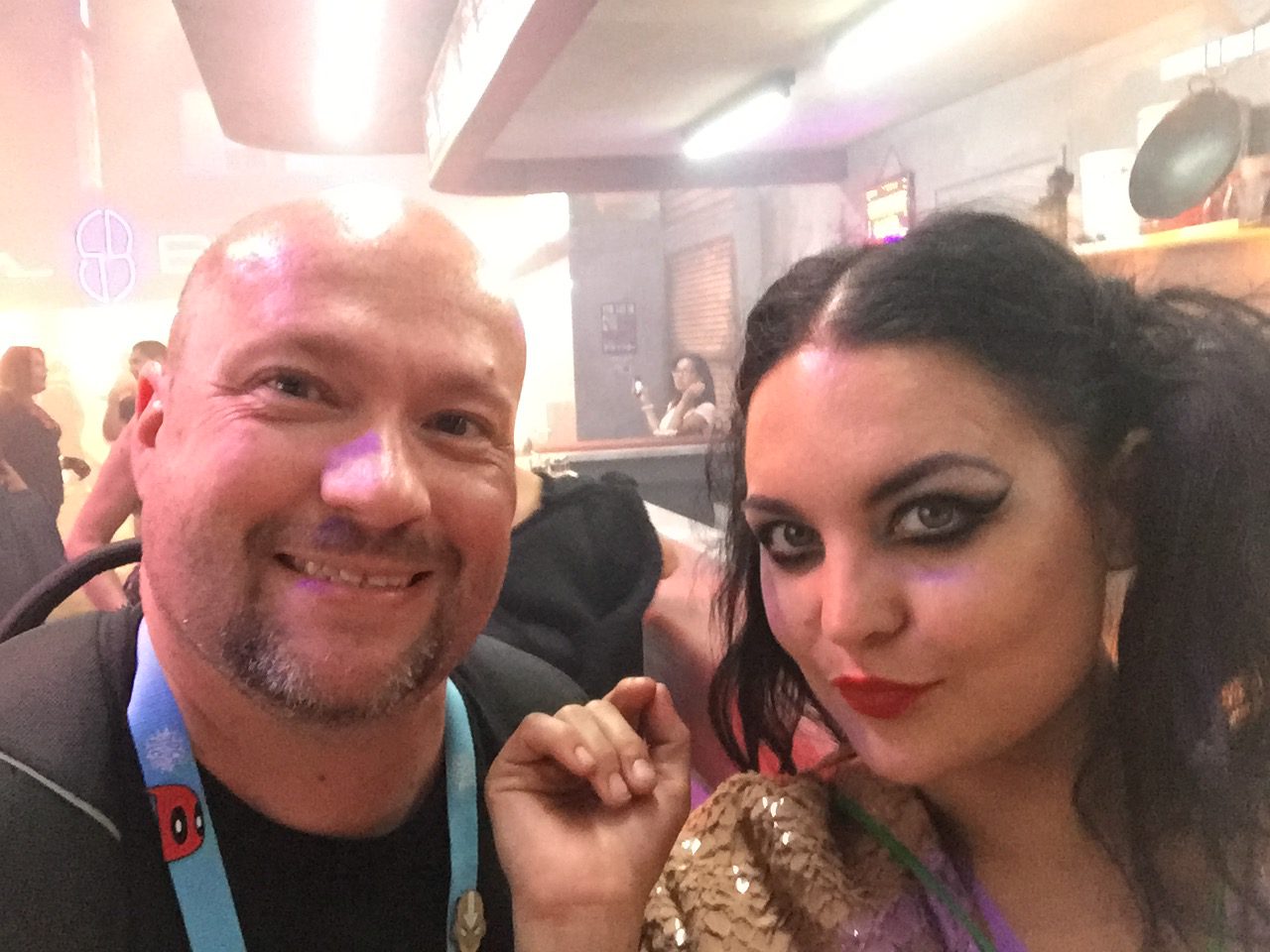 Where are you traveling from?
El Cajon. Yeah, I'm a local. And it really is the anus of San Diego (thank you, William Shatner).
How many years have you been with the blog?
A short two and a half. Hopefully, many more.
How many years have you been attending?
This will be my eighth year.
What was your favorite panel and why?
My favorite panel was 2013's TV Guide panel. It was 45 minutes of John Noble gushing over his Sleepy Hollow costar Tom Mason.
What is your favorite exhibitor or artist booth and why?
Thanks to my involvement with the UBlog and working on UTTs, I've been able to meet so many generous, talented artists. My favorite would have to be Justin Harder's CLAUS Studios (I was his Booth Babe, after all). He is the nicest, most personable artist I've met. He genuinely gets a kick out of engaging with people. Special mention has to go out to Dane Ault and his Monkey Minion Press. His work is outstanding, and he also loves engaging with fans.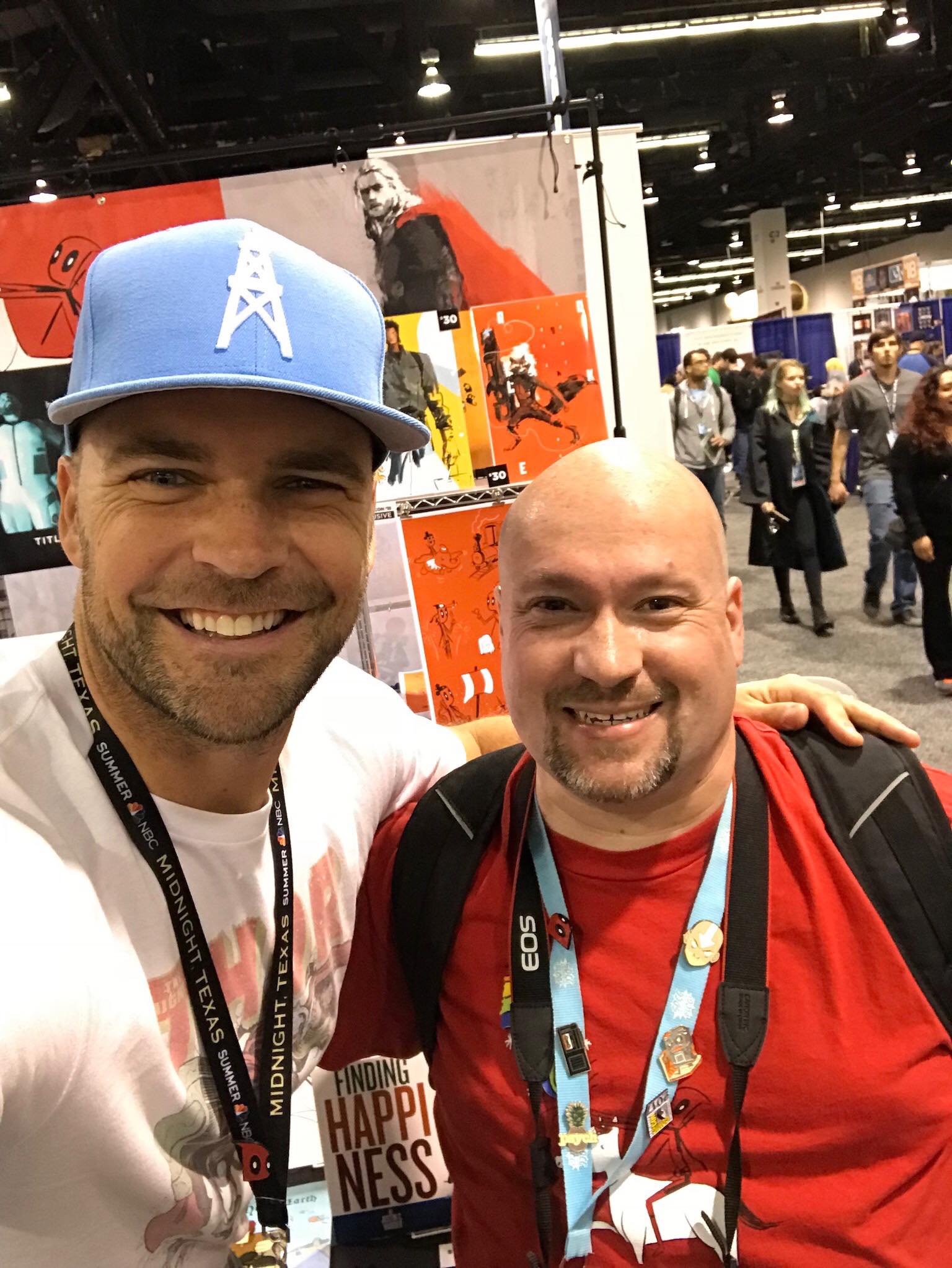 What's your favorite item you've ever taken home from the convention (swag, exclusive, merch, etc.)?
My wife grabbed me one of the DeadPool toilet seat covers from 2018. Simple, but awesome.
What was your favorite autograph session and why?
Sherilyn Fenn. She's been a celebrity crush of mine since Twin Peaks came on in 1990. She was so gracious. It was a joy to finally be able to meet her.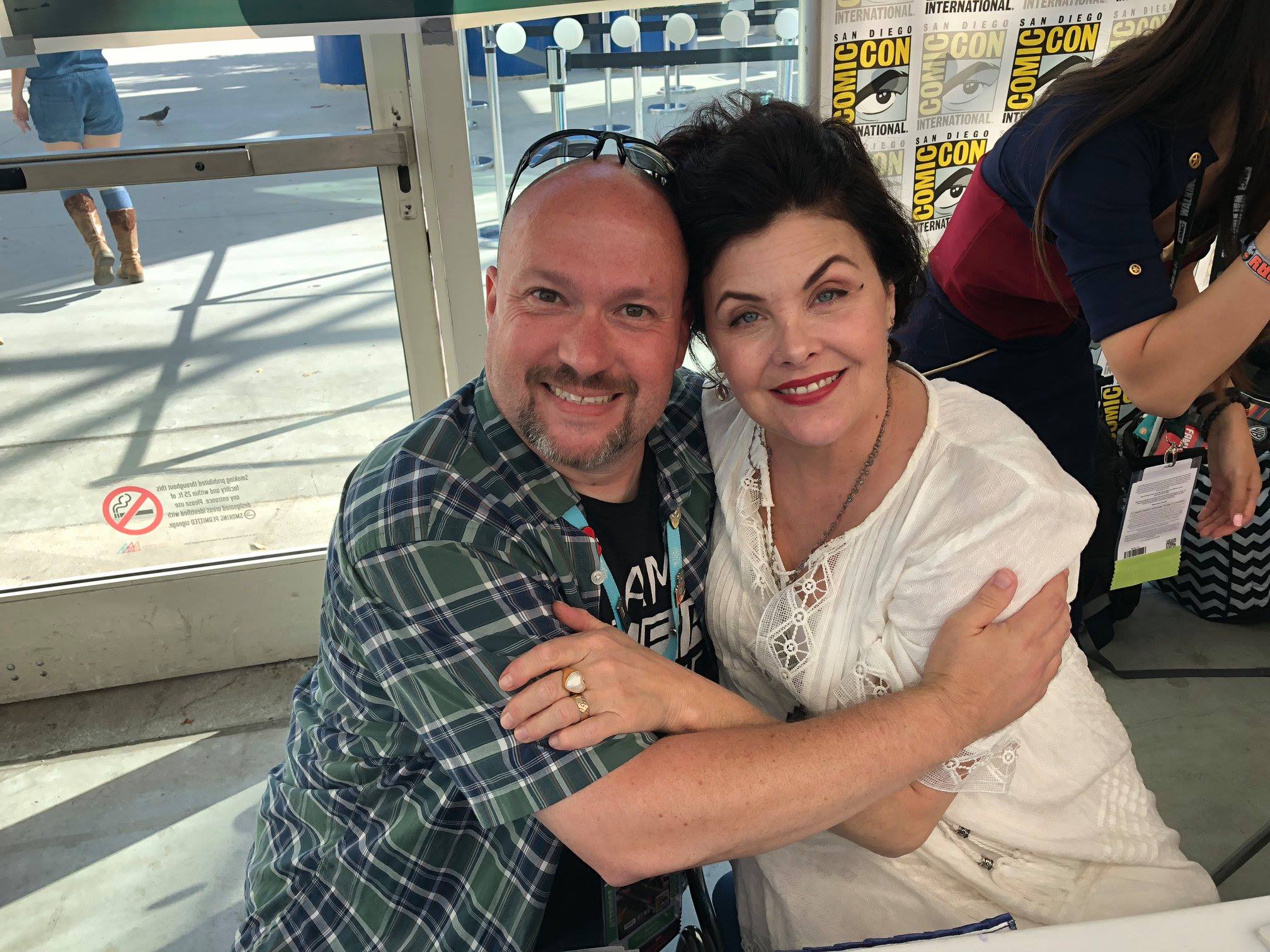 What is your favorite con snack?
I always stop at Dunkin' Donuts on my way to the convention center.
Tell us about your most memorable celebrity encounter?
Matthew Moy (Steven Universe, Two Broke Girls) was chilling outside a ballroom, looking like every other SDCC attendee. I recognized him, and he let me take a selfie with him. He's an SDCC nerd just like the rest of us!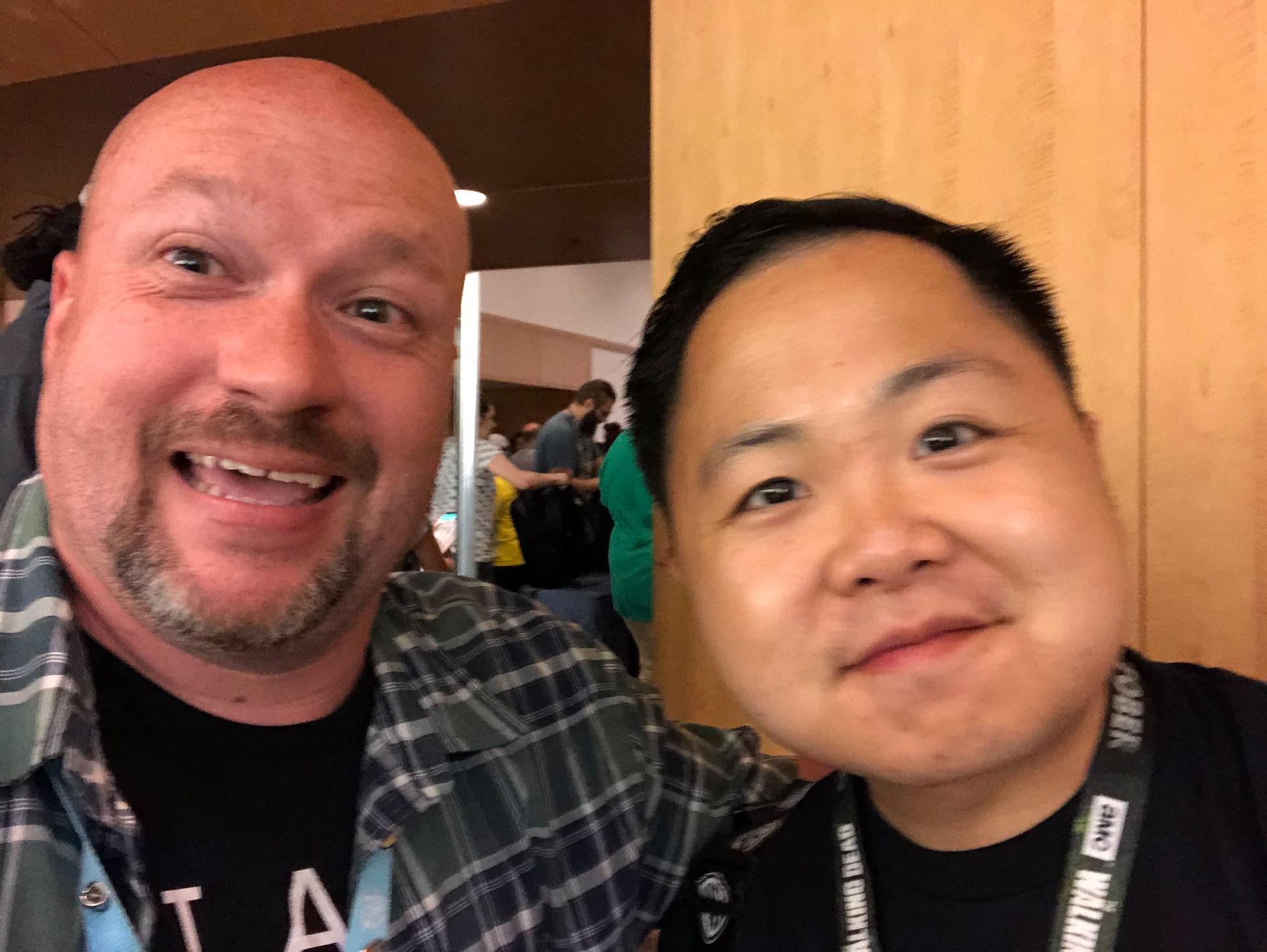 What is (or was) your favorite offsite and why?
The Blade Runner 2049 Experience. The studio knocked it out of the park recreating downtown LA 2049 in a San Diego parking lot.
What is your favorite restaurant in downtown San Diego?
McFadden's holds a special place in my heart.
What is your favorite Comic-Con memory/moment?
My first press room with the cast and crew of Wynonna Earp last year. They love and appreciate their fanbase so much!
Do you have any advice for a first time attendee?
There's a really cool blog I know that has tons of great info, tips, and tricks for you. Seriously, I always encourage first-time con-goers to follow the UBlog and turn on our Twitter notifications. Also, don't count on doing everything you want to do. It's like Disneyland; some things will work out, others won't. Establish priorities and goals each day. Plan ahead, but be flexible.