Furry Feline Creatives, the character design studio and lifestyle brand, returns to San Diego Comic-Con with a new round of San Diego Comic-Con exclusive plush. This year, they'll be at Booth #4435 with  new Purridge & Friends plush, a backpack,and more.
Here's a look at this year's offerings:
Handmade Jumbo Super Toasty Avocadog $70
A new super hero is born. Bogie dressed up as Super Toasty Avocadog, this is the Jumbo edition equipped with magnetic chilli pepper sword and sunnyside egg shield. Measures 16″ and 100% handmade by designer artist Cheri Lynn Ong.
Handmade Jumbo Ultrasoft Poop Plush $38
We are known for our crap. Now experience the softest poop plush you can ever feel using an ultrasoft fluffy fabric. Measures 12″ 100% handmade by designer artist Cheri Lynn Ong.
The Bull, The Dead & The King Throne Set $50
Last year the Poop & King Throne and Zombie set sold out in Preview Night in just 3 hours, so crazy that we took preorders at the show to ship the product after the show. This year we are introducing a new character in the set which is the bull. These are interchangeable magnetic poop plushies that connects to the toilet throne and makes a flushing sound. King Poop and Zombie poop measures 6″ The bull measures 7″. The Toilet Throne measures 5″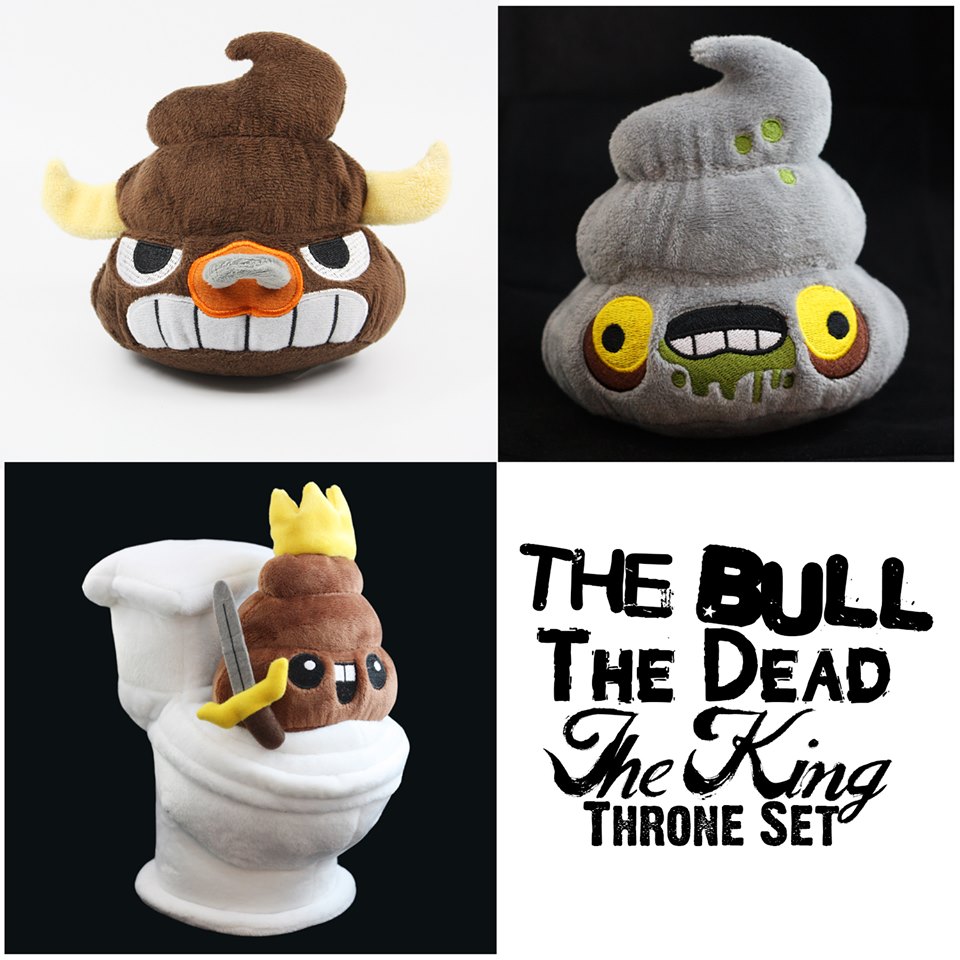 Purridge & Friends Collage Window Backpack $60
We are bringing our officially licensed Purridge & Friends x Serendipity bags in Asia to United States for the first time ever! And this one is the cream of the crop! Full size backpack made from Nylon with leatherette backing and straps with a heart shaped window where you put all your Furry Feline enamel pins.