Gentle Giant Studios — not to be confused with Gentle Giant Ltd. — aka Jazwares is heading to San Diego Comic-Con 2019 with exclusives for Fortnite, Feisty Pets, Roblox, and Domez. You can find them at Booth #3513, where they'll also have daily fun activities, including:
Thursday, July 18
The temperature drops as the Roblox Frostbite General descends on San Diego. Jump in as the general in the Roblox photo booth. The first 50 people to show up at 1PM and 5PM win Roblox swag.
Friday, July 19
Ready for a scavenger hunt across the SDCC floor? Stop by the booth for a special card. Follow @Jazwares and be on the lookout for our Domez ambassadors (in white shirts with a Domez logo) to get your card stamped. Once you've collected all 3 stamps, come to the Gentle Giant Studios booth for a rare set of Domez collectibles. Quantities are limited, get on the chase now. And don't miss the 5 PM raffle; open to all, it's your chance to win some Jazwares swag.
Saturday, July 20
From action figures to NEW piñatas, come by our booth to win your favorite Fortnite products. Come ready to battle, squad or solo, in our Fortnite dance contest judged by Faze Blaze at 2PM. Or show up as your favorite Fortnite outfit for the cosplay contest at 4 PM. Hop in to the glider photo booth to experience the world of Fortnite, and then stick around for our Jazwares raffle at 5 PM.
Sunday, July 21
Internet famous for going from sweet to feisty, Feisty Pets is taking over the booth. Stop by to take hilarious pictures with a life-size Feisty Pet and get your hands on sweet Feisty giveaways. Don't miss your last opportunity to win some Jazwares toys by participating in our raffle at 3 PM.
They'll also have several San Diego Comic-Con exclusives, including:
Fortnite Carbide vs Omega 4" 2-Figure Pack – $25
Limited edition loot coming to #SDCC featuring 4" solo mode fully articulated action figures Omega and Carbide.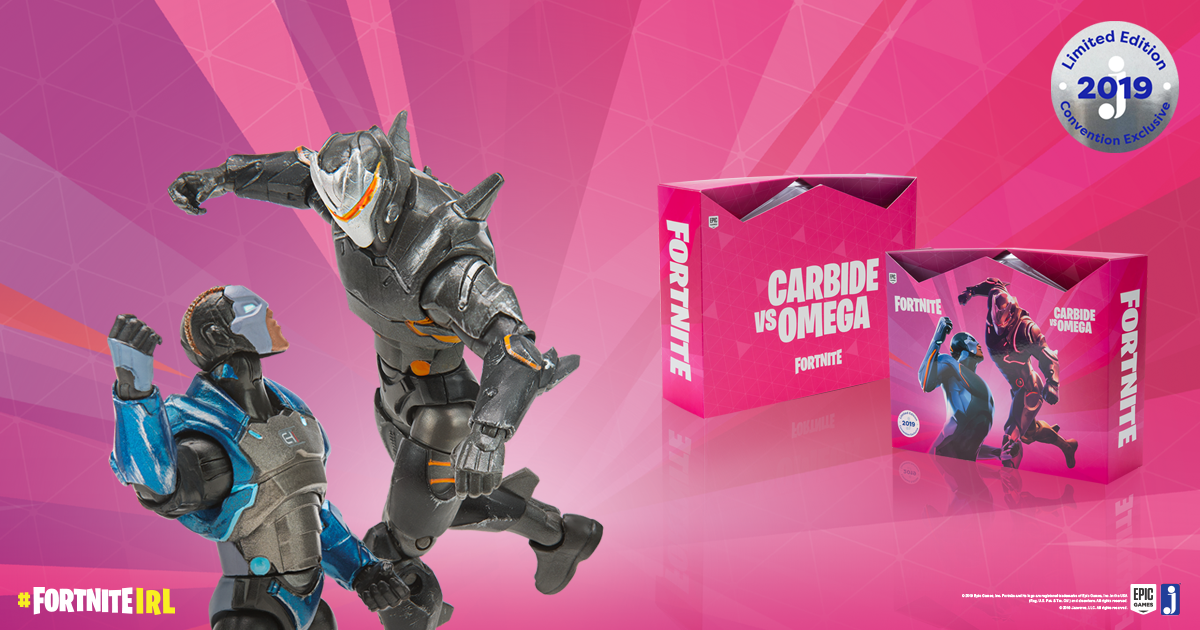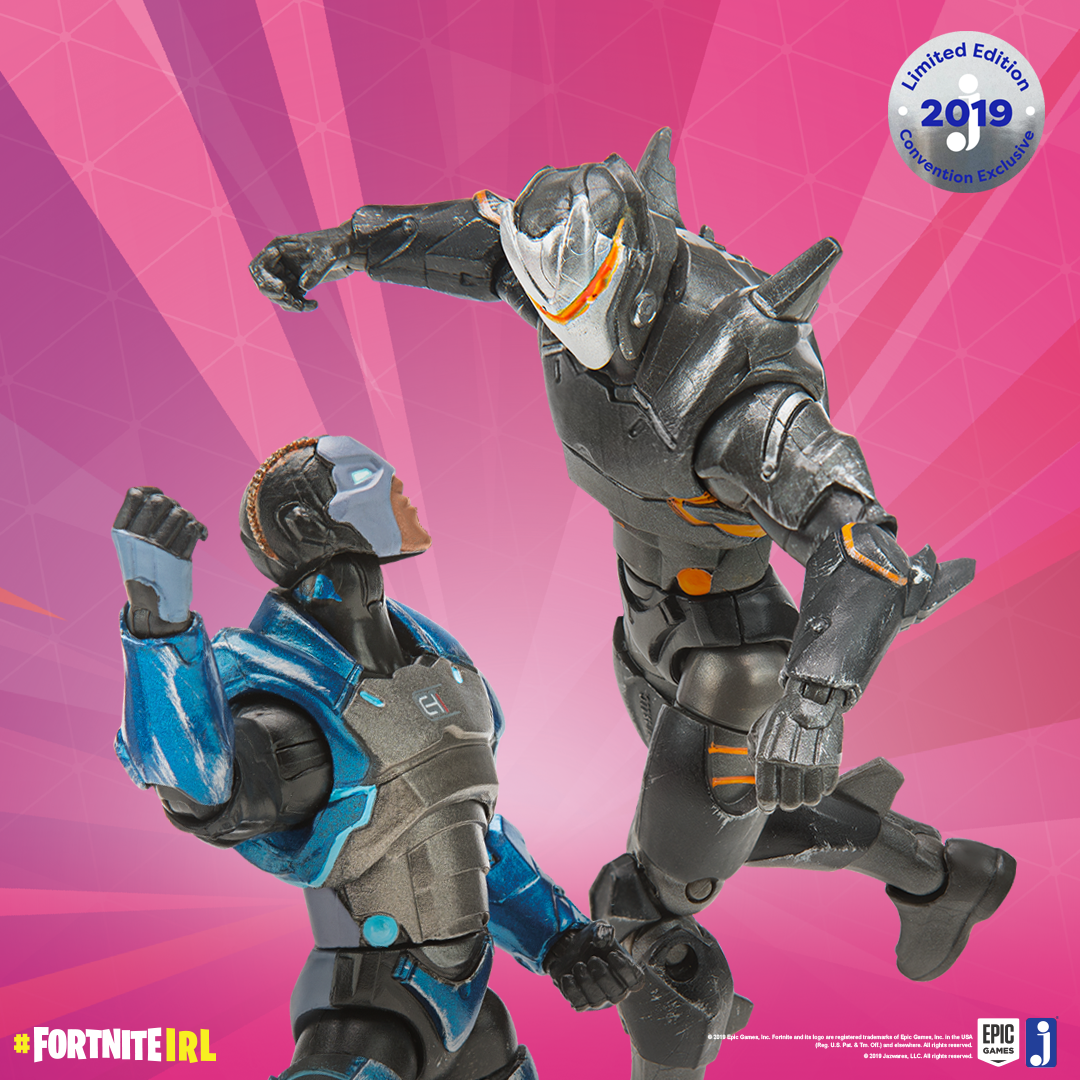 Roblox Frostbite General Figure Pack – $20
A battle-hardened warfighter who can manipulate moisture in the air to craft extremely dense weapons and armor that are as cold as…well, ice. This limited-edition figure comes with an ultra-rare code that can be redeemed for an exclusive virtual item on Roblox! Includes 1 figure, accessories, a collector's checklist, and an exclusive virtual item code.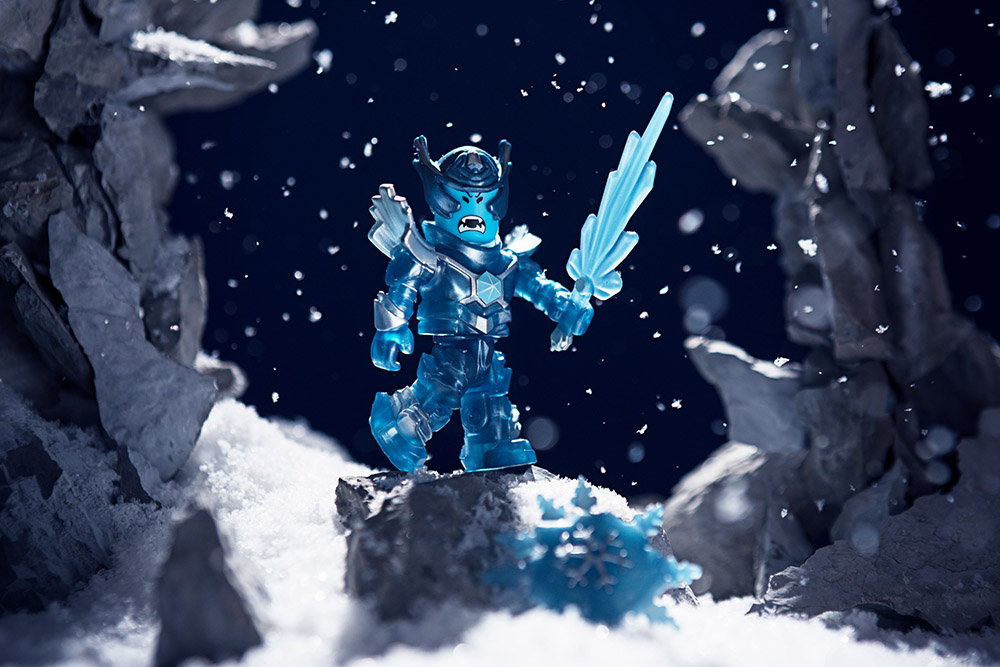 Domez Fortnite Vend-A-Domez Box Set – $25
Bring the thrill of Fortnite to life with this awesome box set featuring 3.1" stylized Domez collectibles. With never before seen special vending-machine inspired packaging, each box includes 4 Domez, each enclosed in their own display case. Stack and connect the iconic Fortnite outfits, including Rust Lord, Brite Bomber, Drift and Jonesy; all in special metallic colorways spotlighting their in-game rarity color! Each miniature figure features game-authentic details and dynamic styling that collectors love. Build your collection of Domez to Connect & Display—Your Way!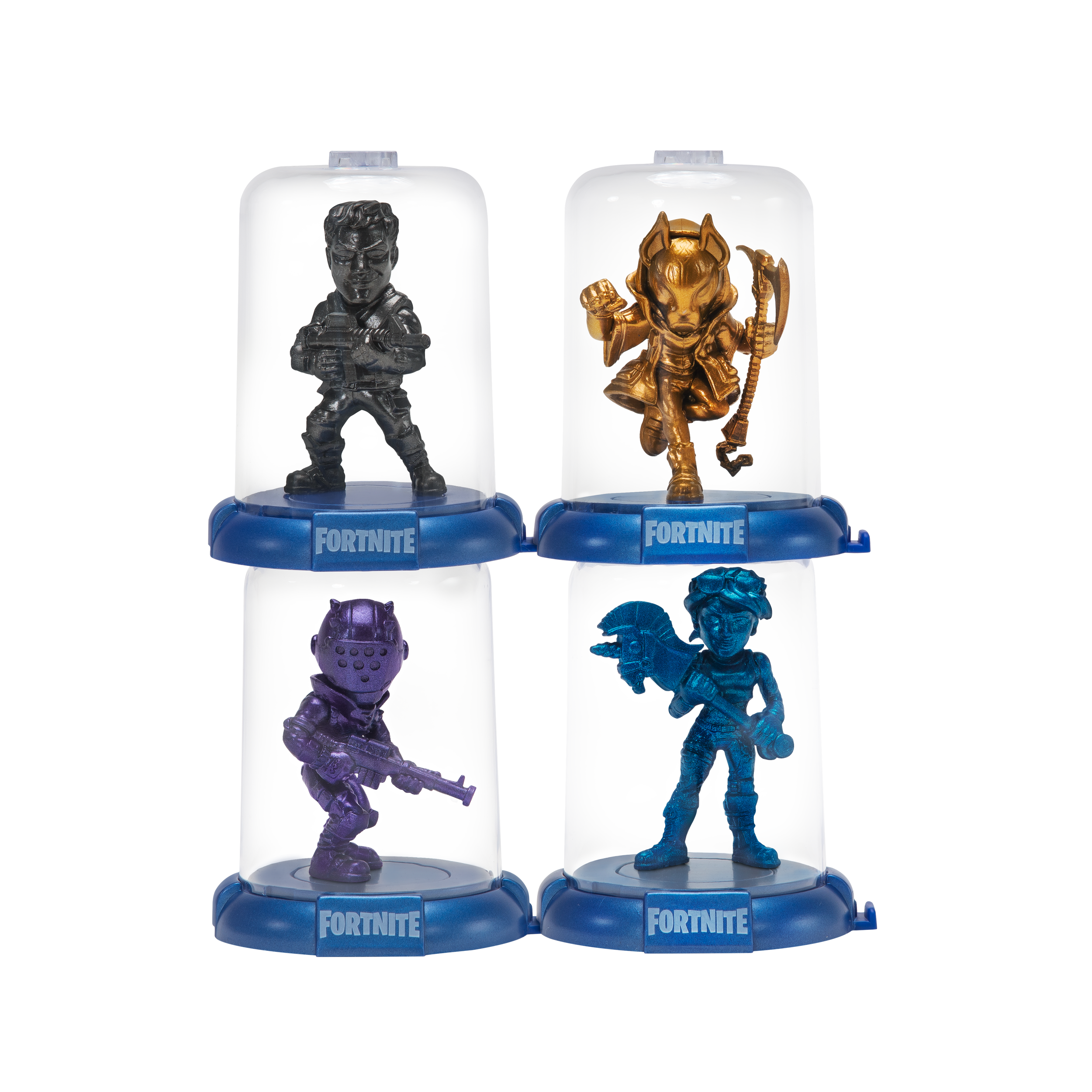 Feisty Pets Gloria GoldDigger Unicorn 4" Figure – $15
Gloria first came into the authorities' radar after a string of piggy bank thefts. She has since moved on to stealing lunch money and robbing banks. If seen, do not approach! She is armed with a horn and will not hesitate to put holes in things.