[UPDATE June 9]
Parking is now open to the public — and there are still plenty of lots to be had. Here's a look at the remaining inventory (and note that many of the lots never had Thursday/Friday availability due to local businesses needing the lots):
: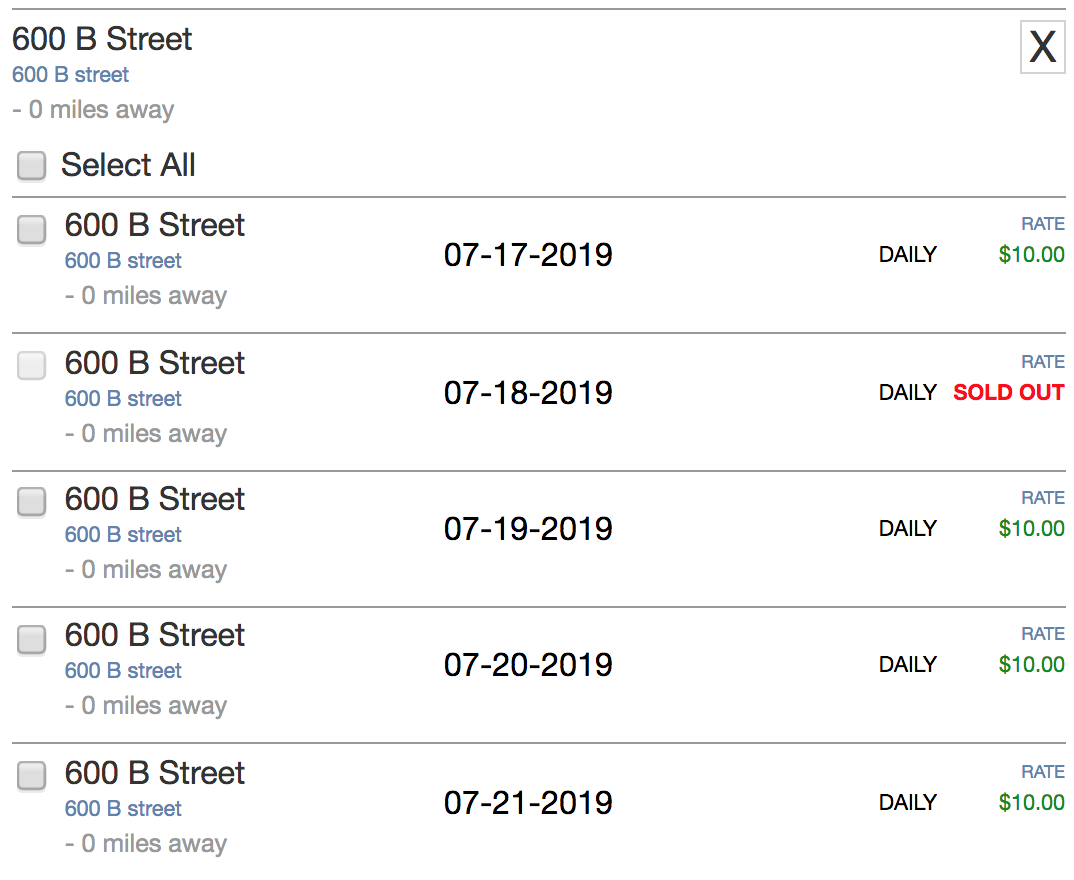 :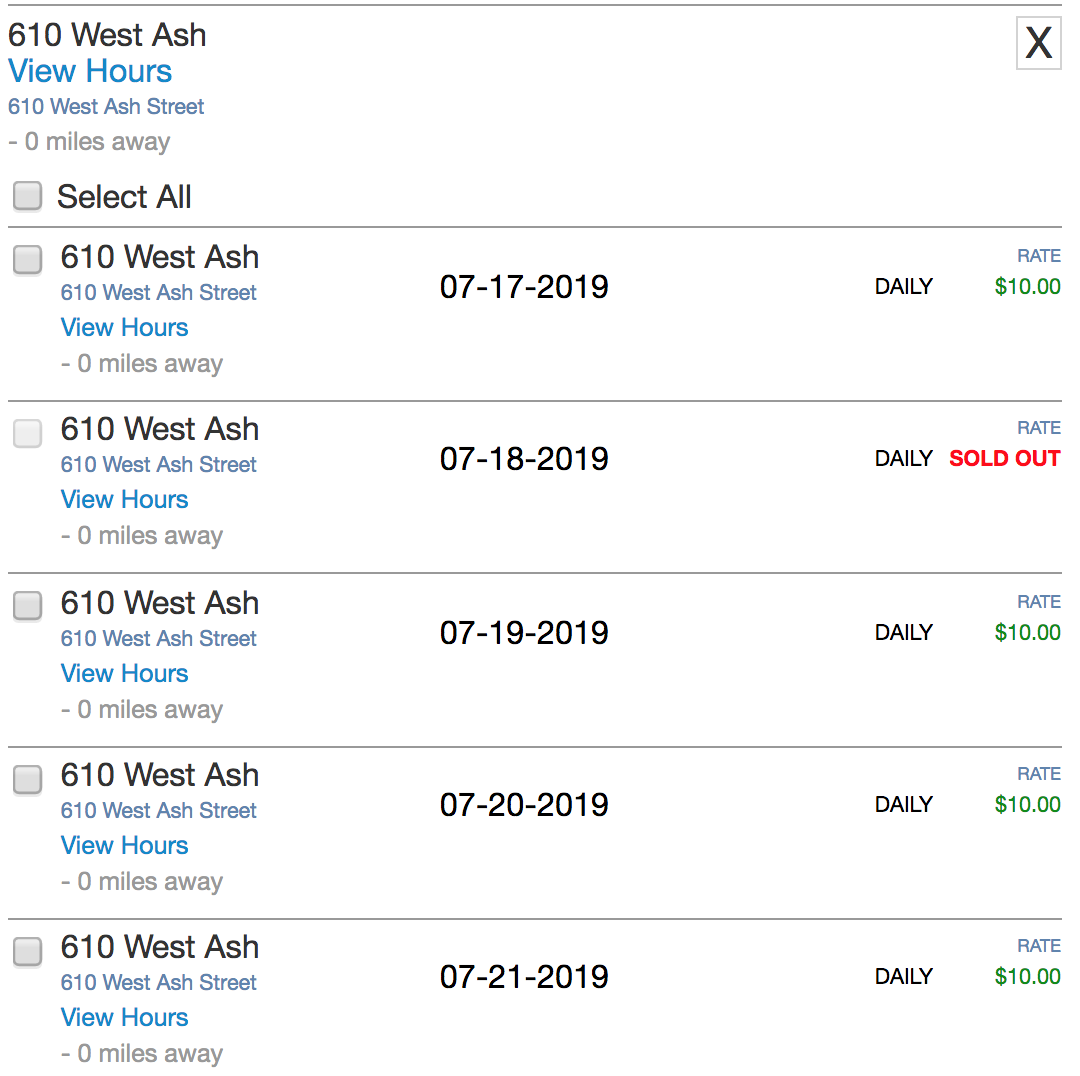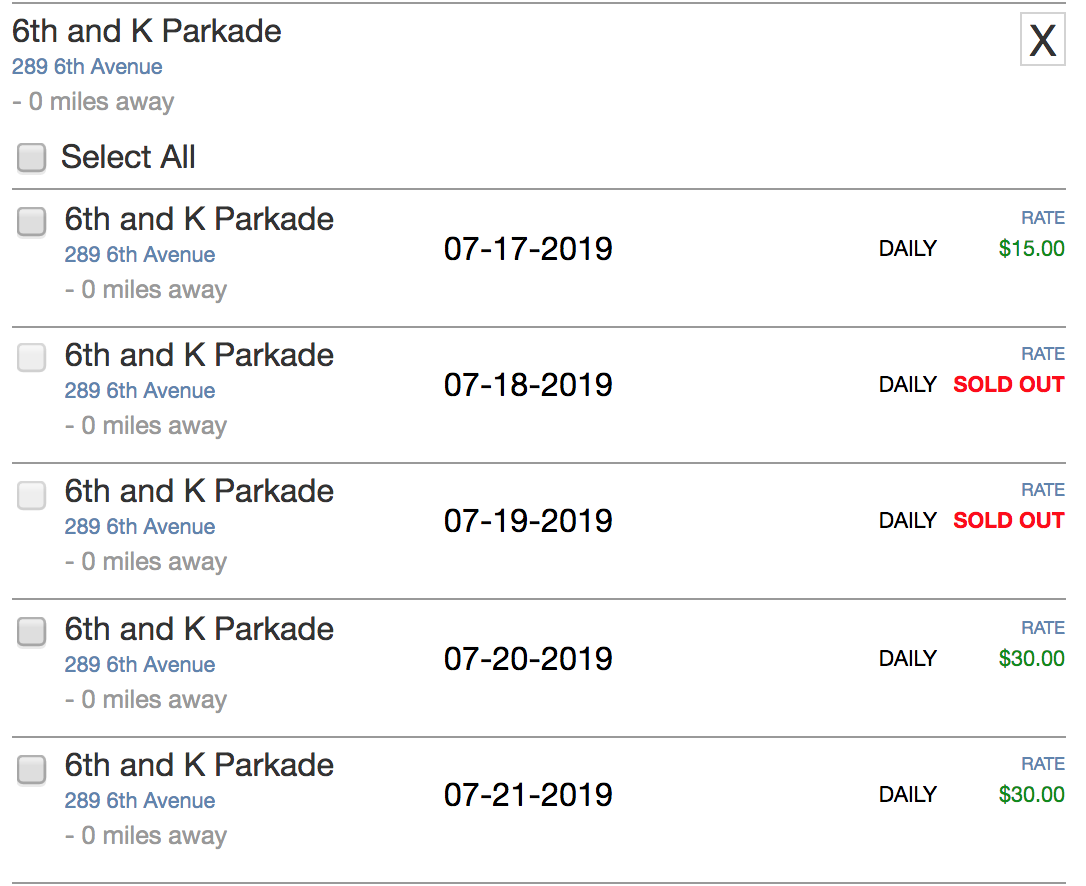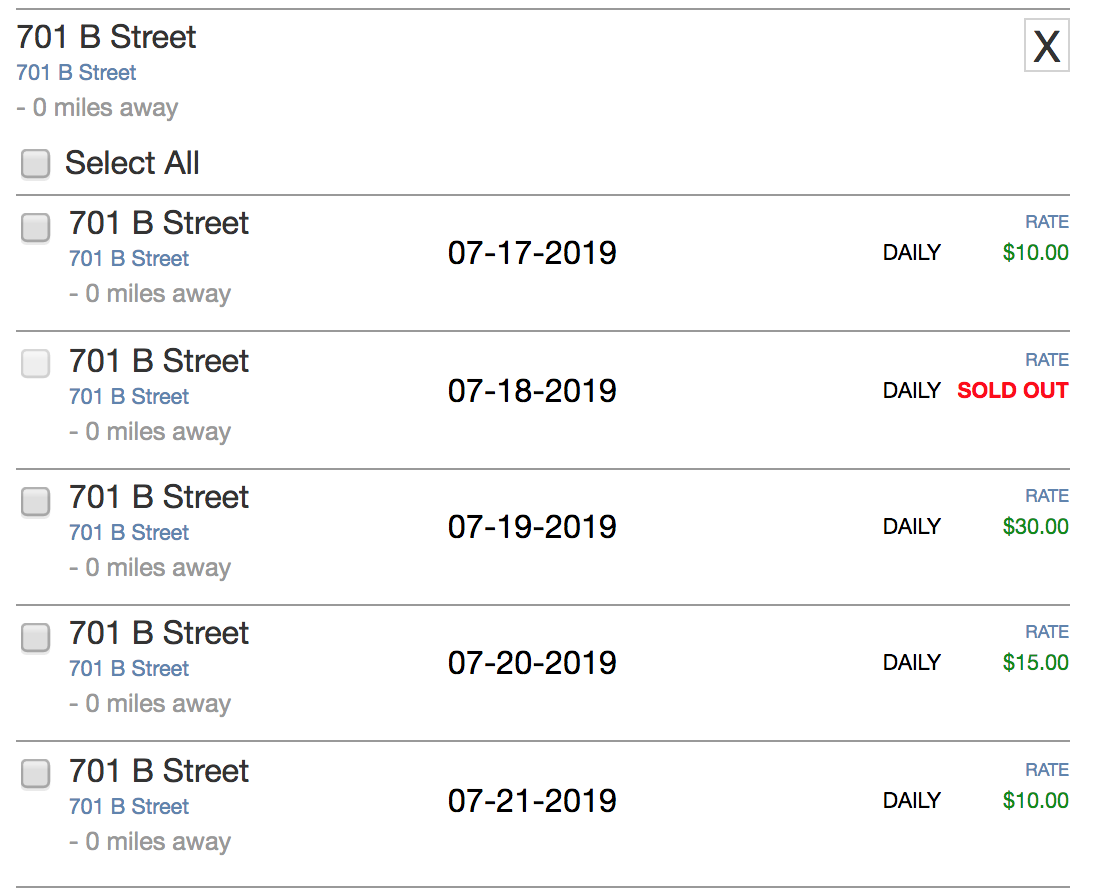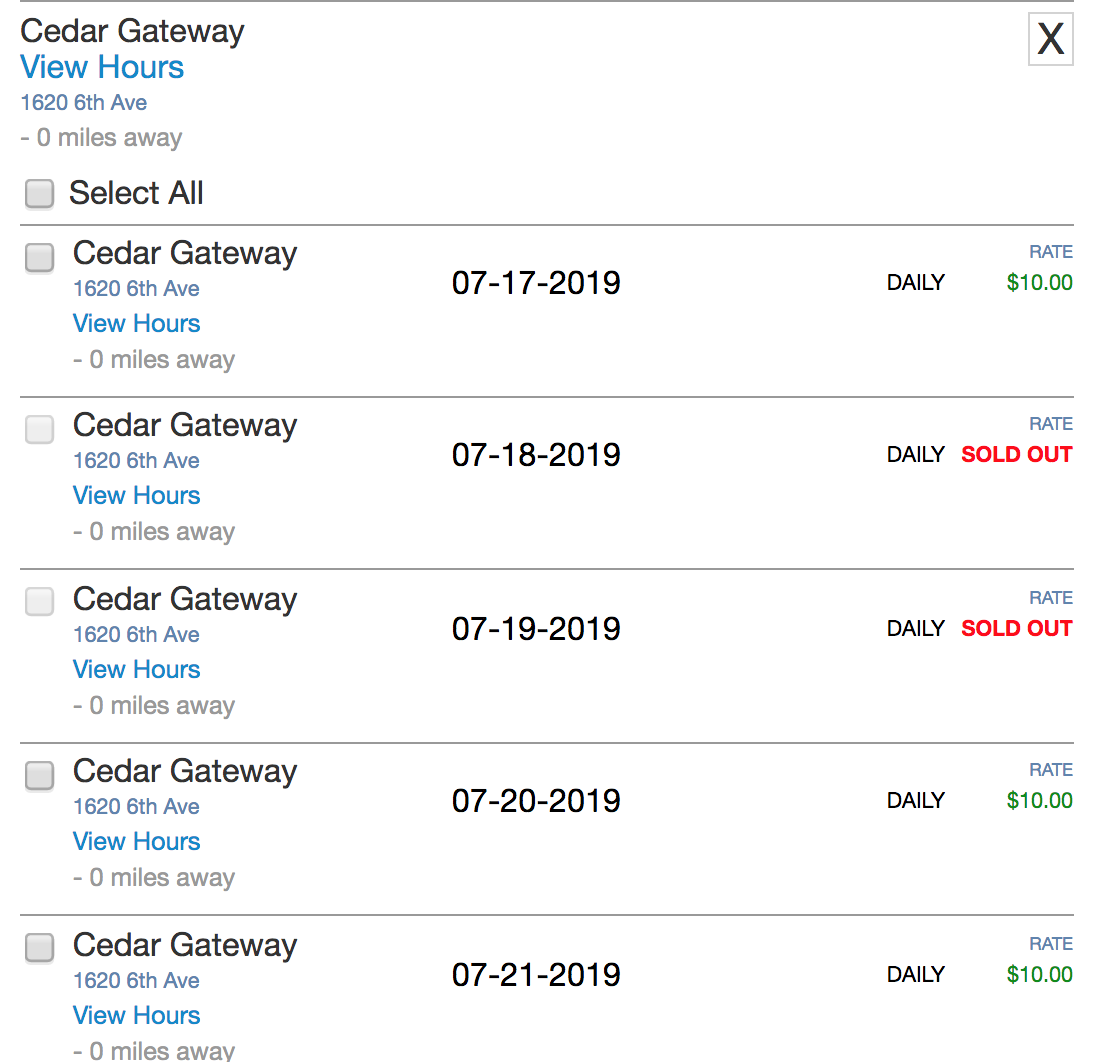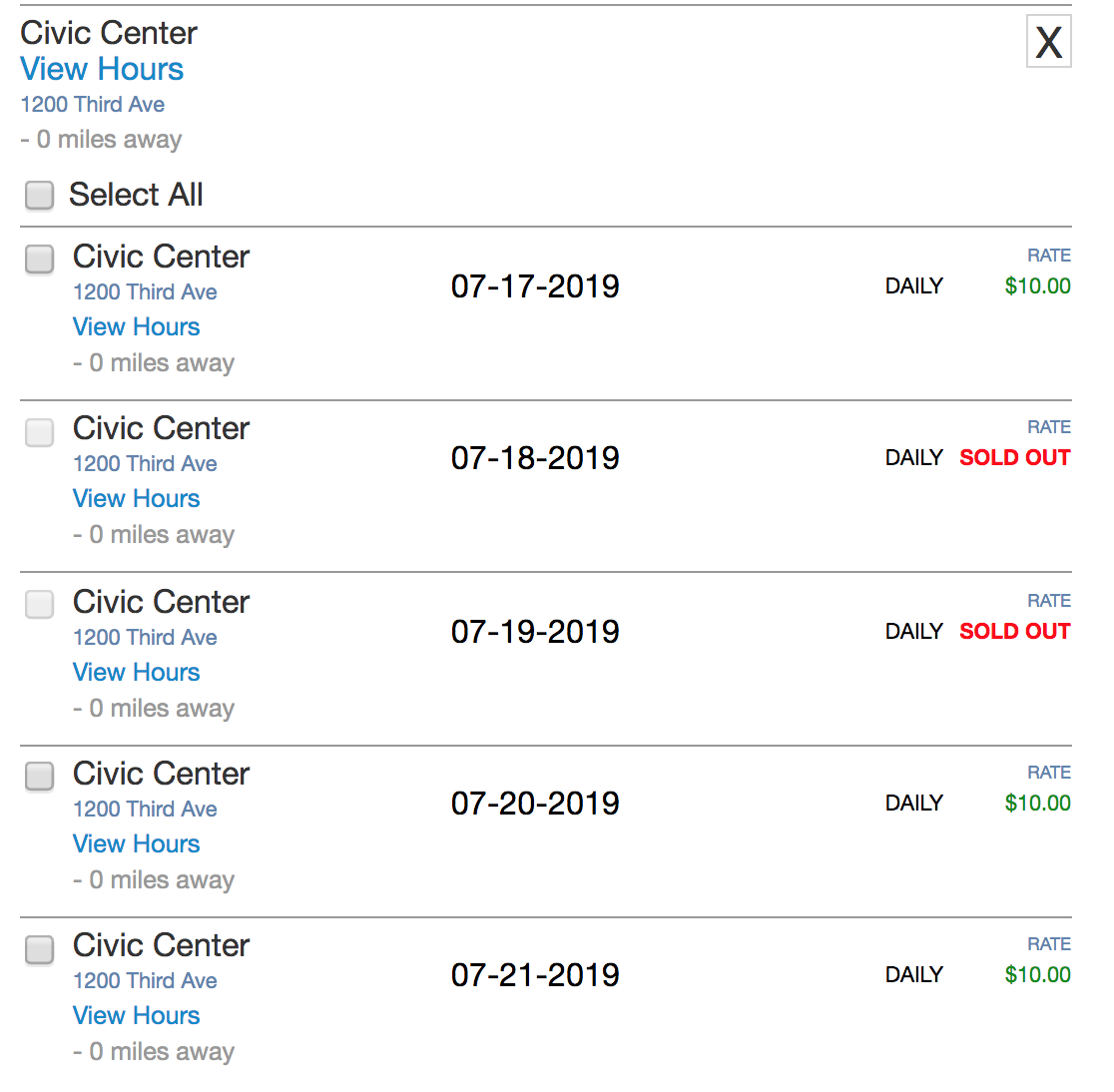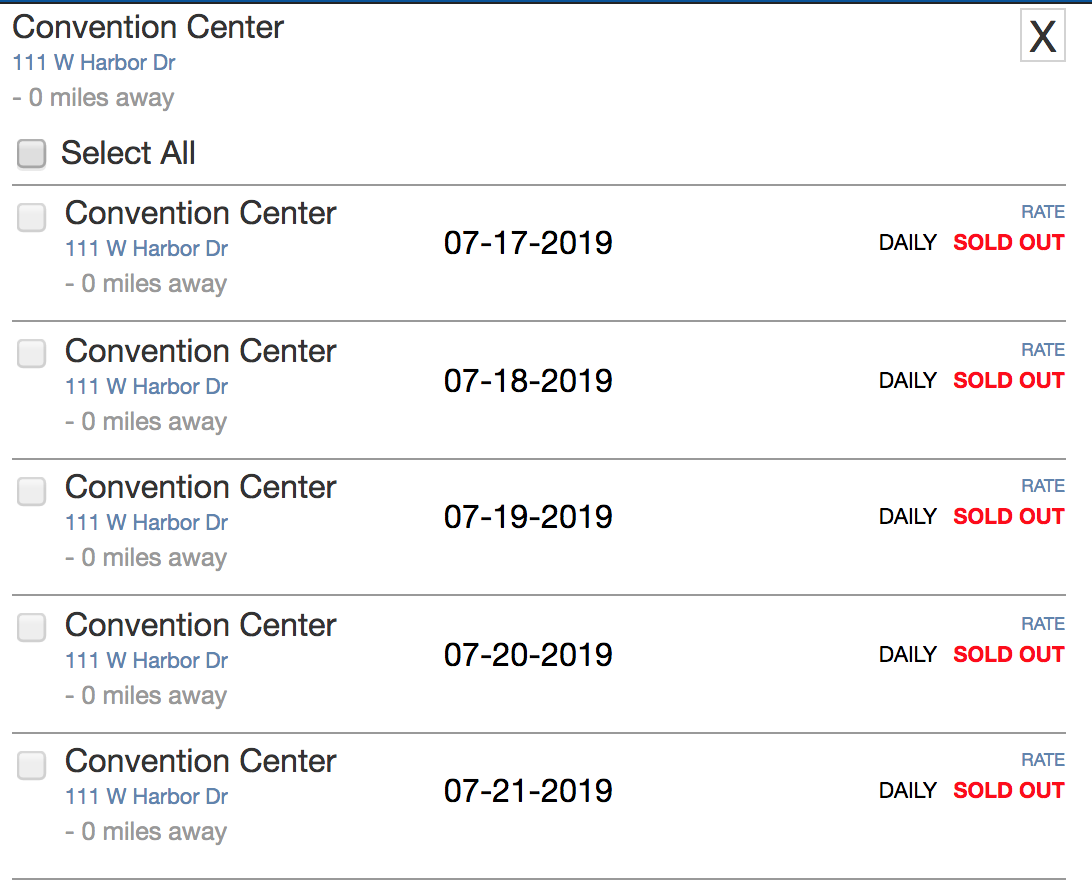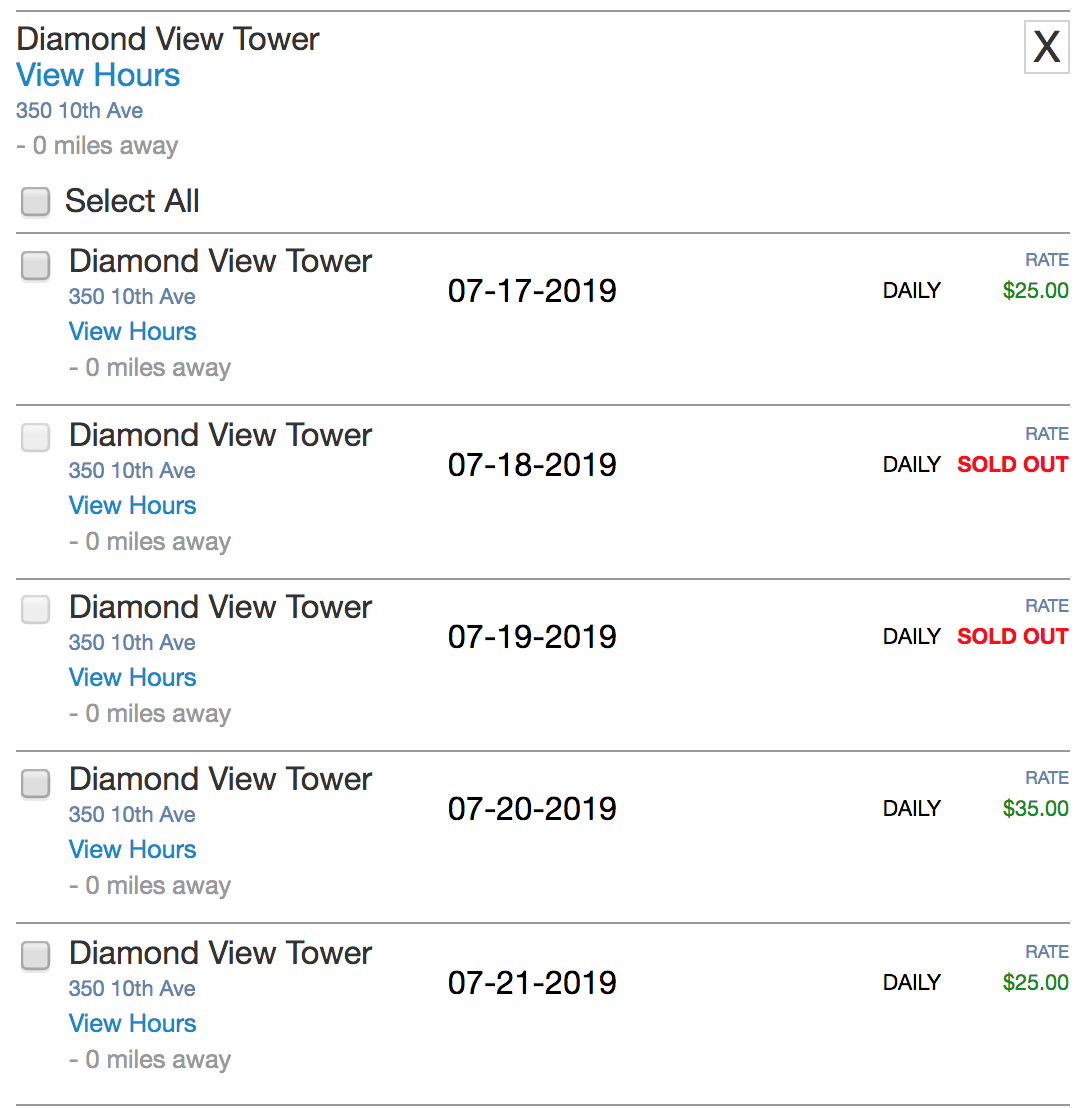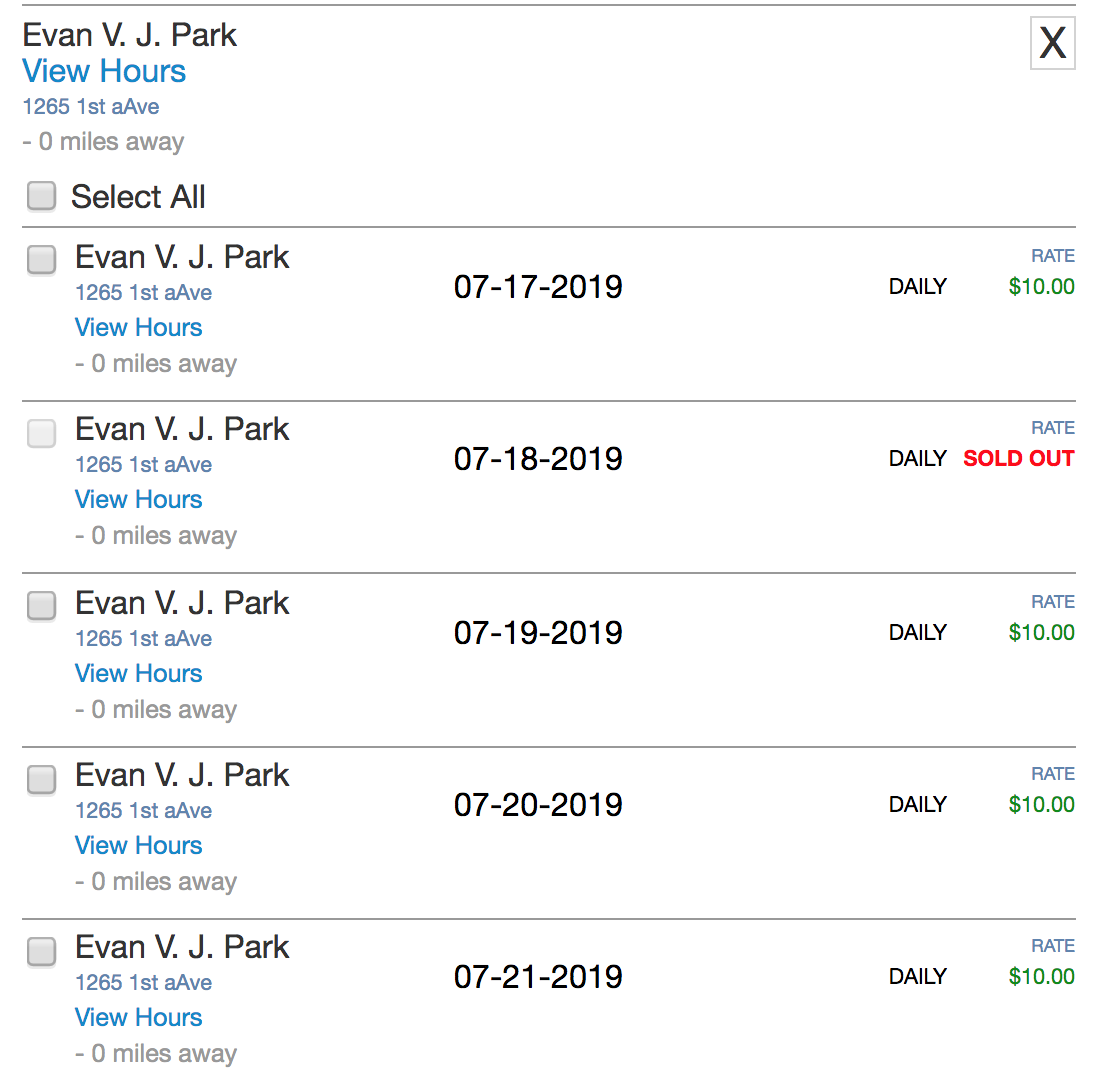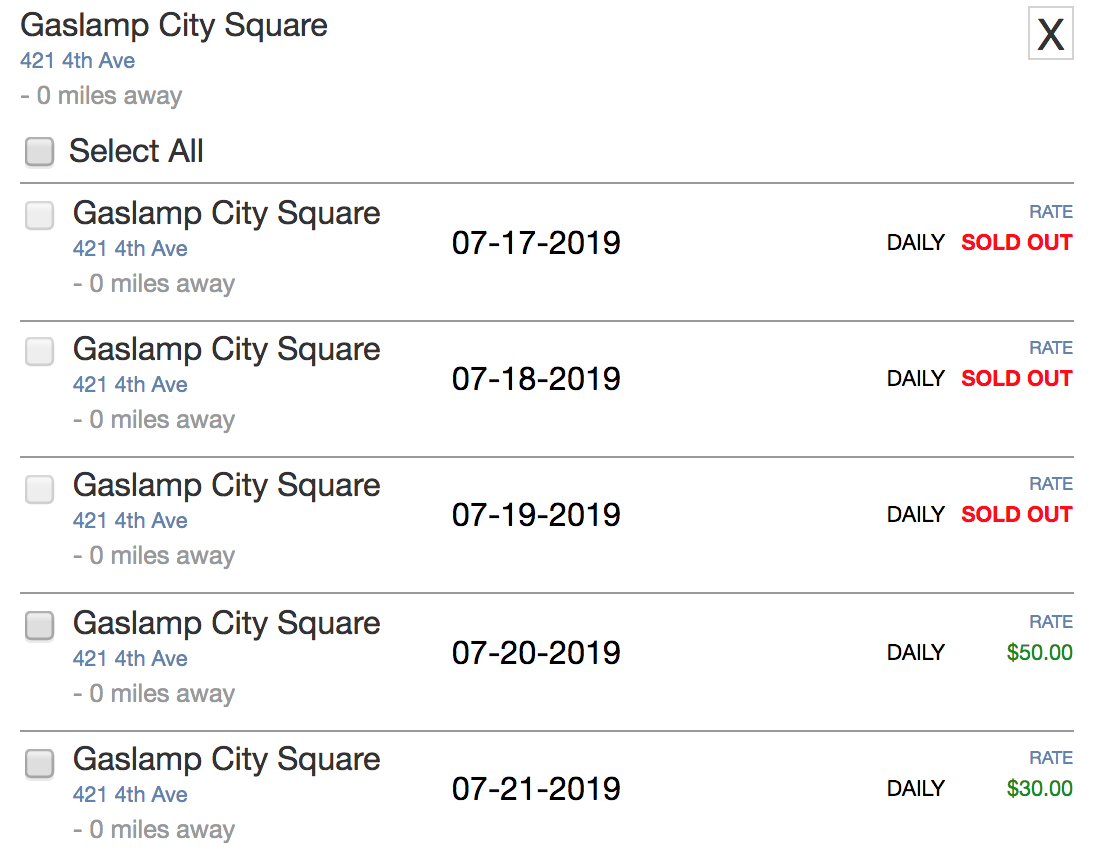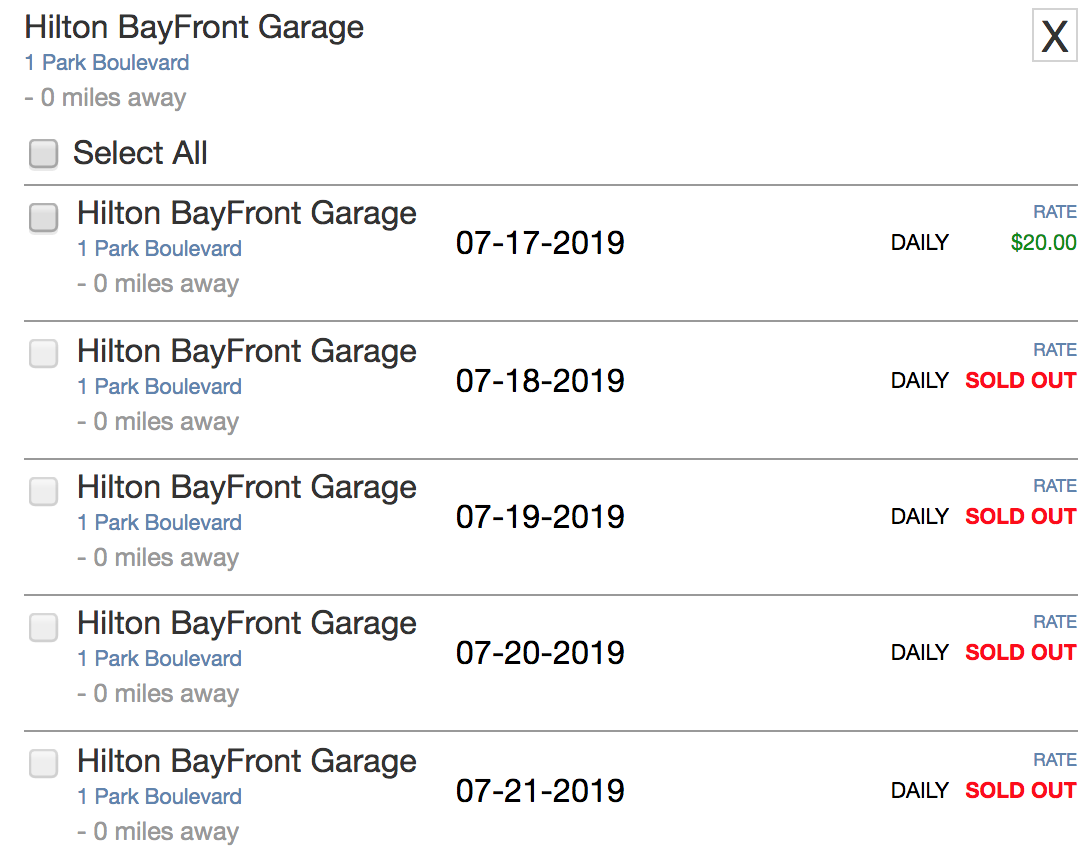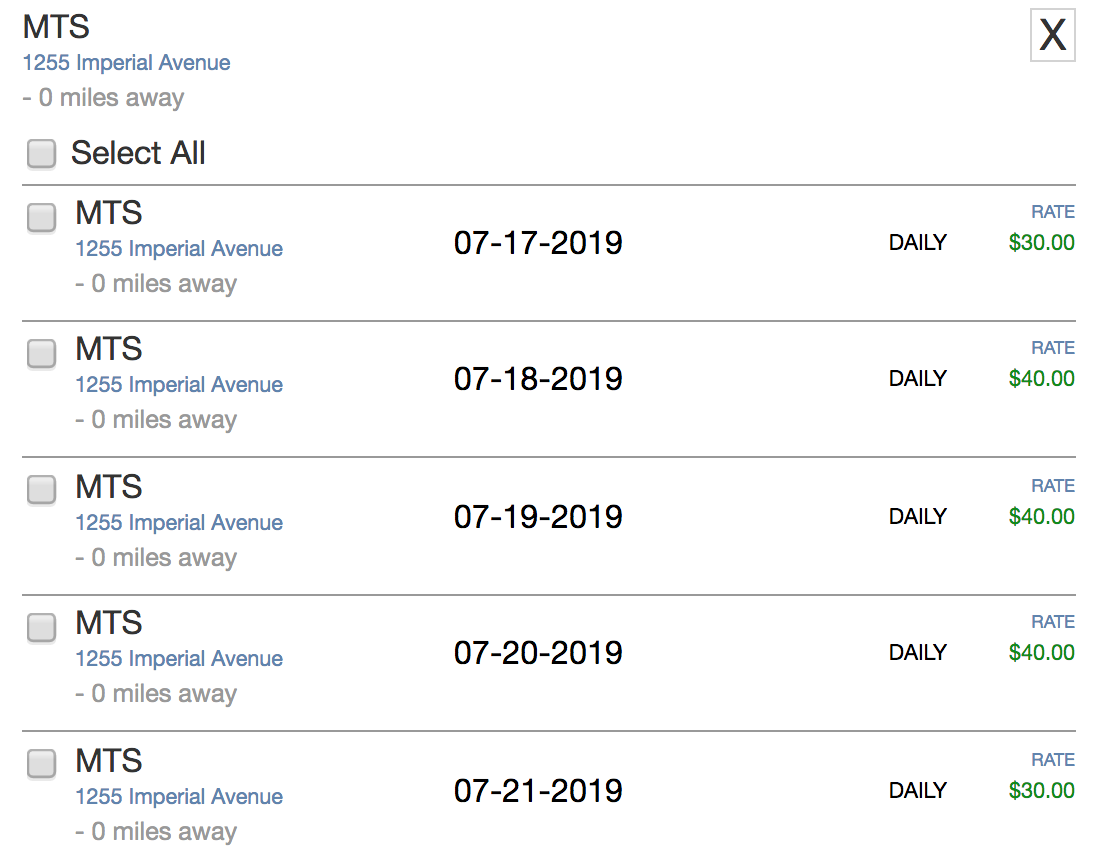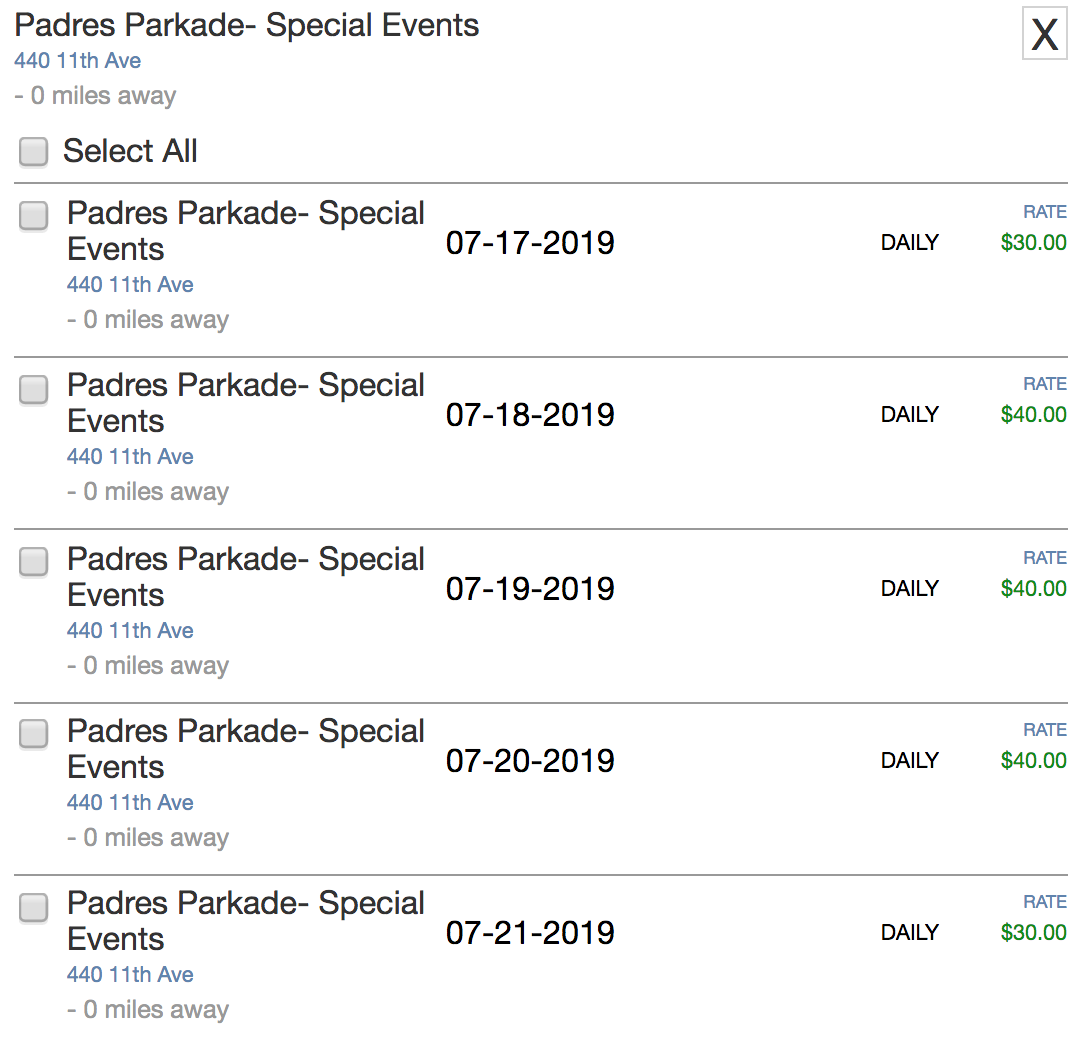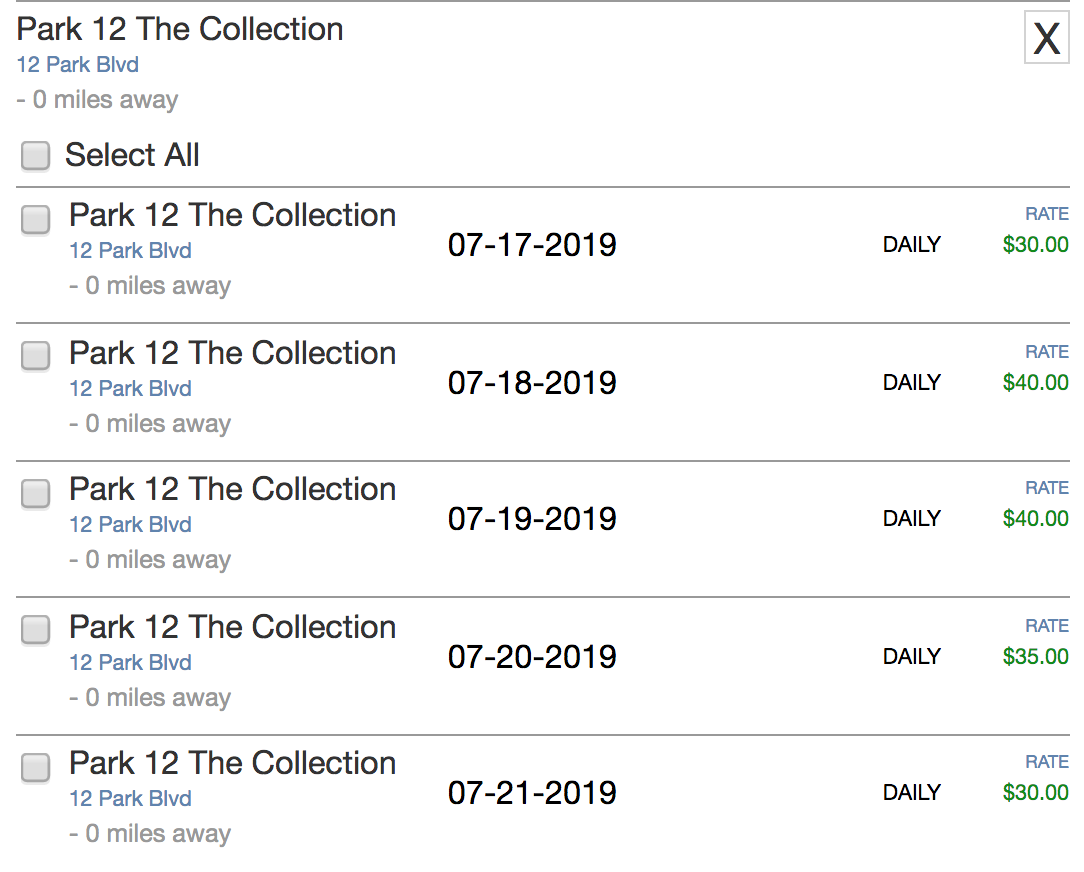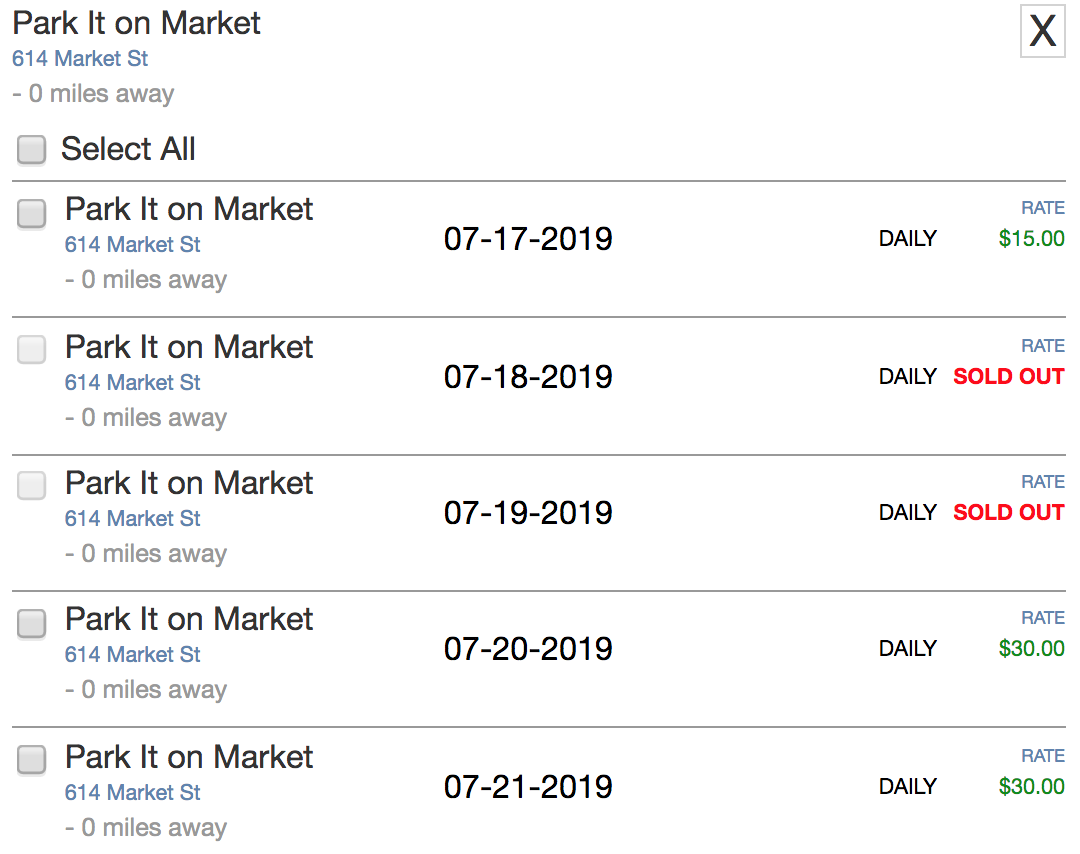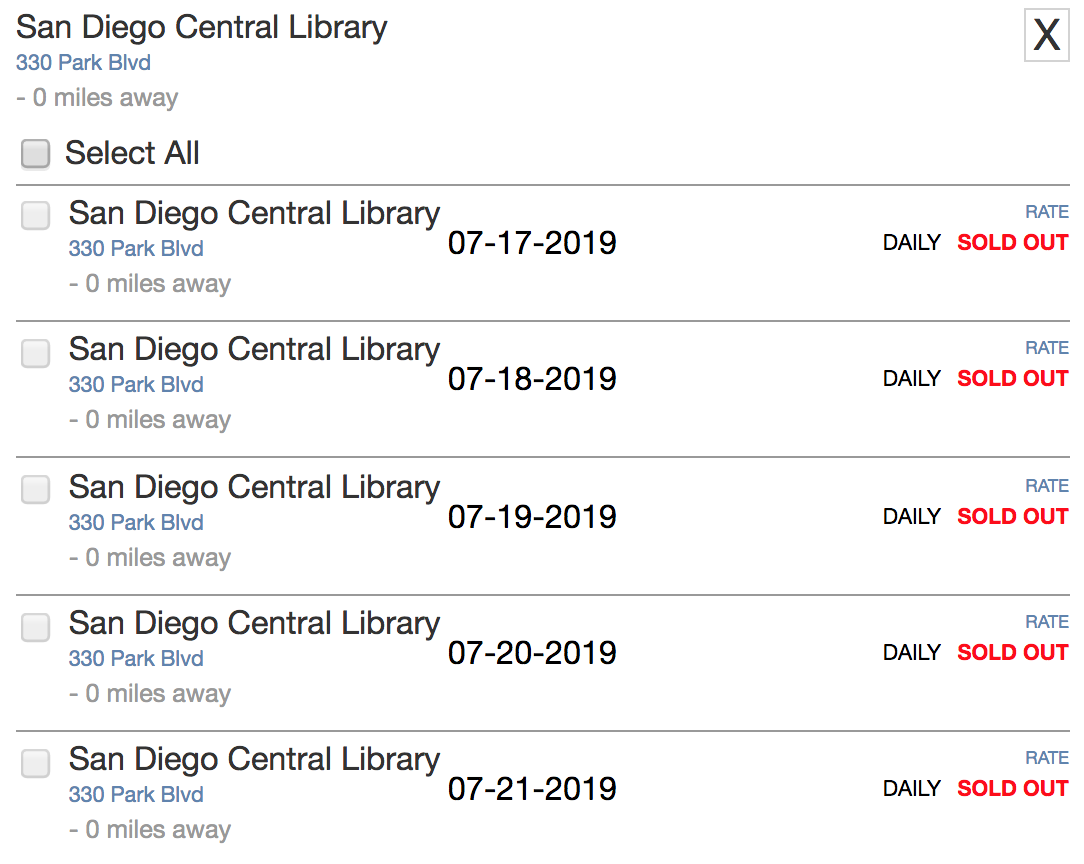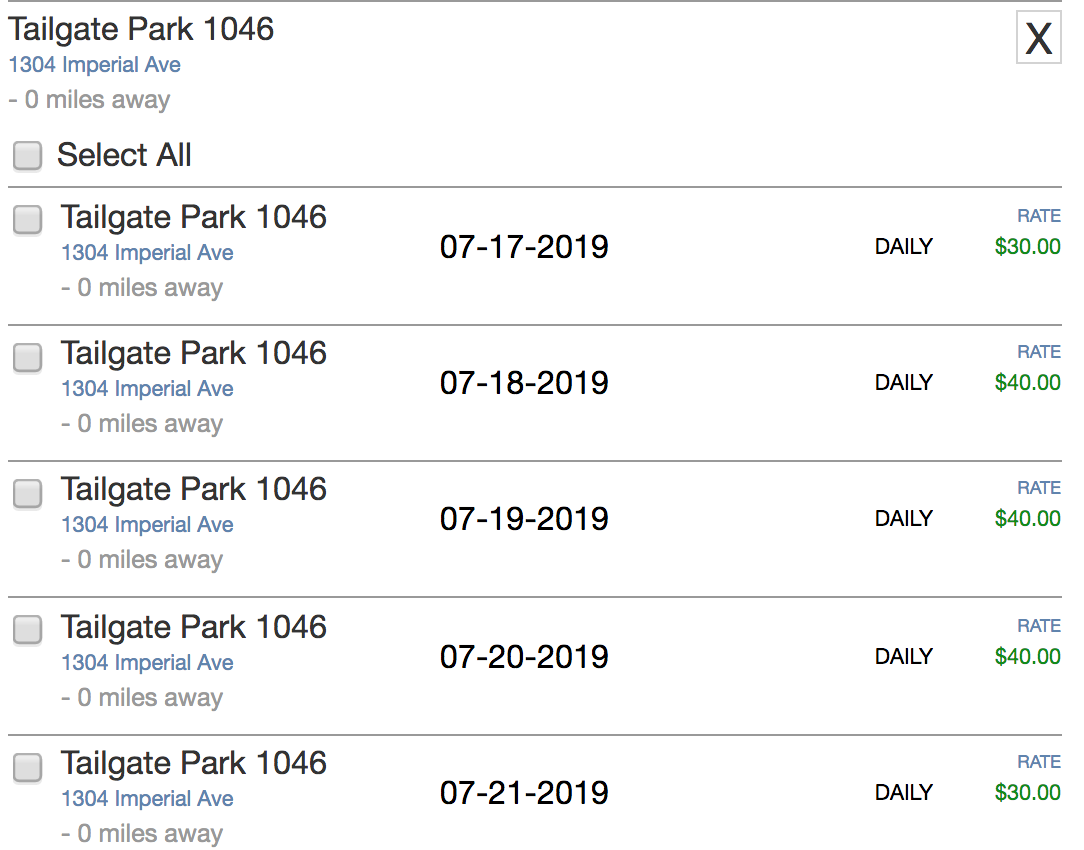 [UPDATE May 20]
As of press time, we are now a few hours into Group 2 — and a few more lots and days are beginning to sell out. Currently, the Hilton Bayfront is completely sold out except for Wednesday.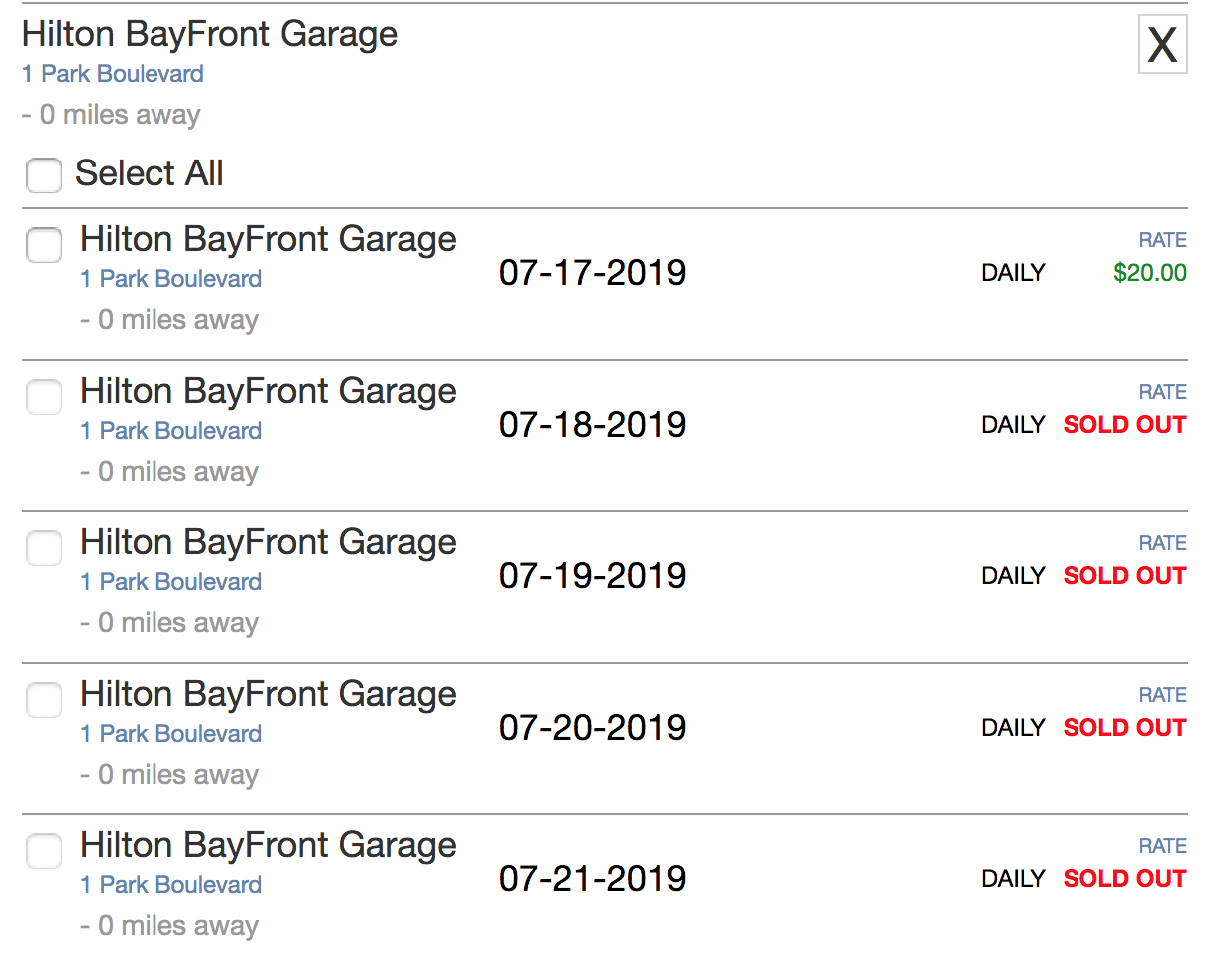 6th and Parkade, the lot near the Omni, has also now sold out of Thursday and Friday.
[UPDATE May 14]
As usual, the start to the Ace parking sale was a little rocky, as hundreds (or thousands?) flooded Ace's website. The sale's early morning hours were filled with website errors and glitches. Now that the dust has mostly settled, though, there's still a lot of inventory left.
Let's get the bad news out of the way: The Convention Center is sold out. There were a few people affected by Monday's glitch who received an e-mail that they'd be taking part in a special sale on Friday, so it's possible some inventory is being held for those individuals — but if you try to purchase right now, it definitely says it's sold out.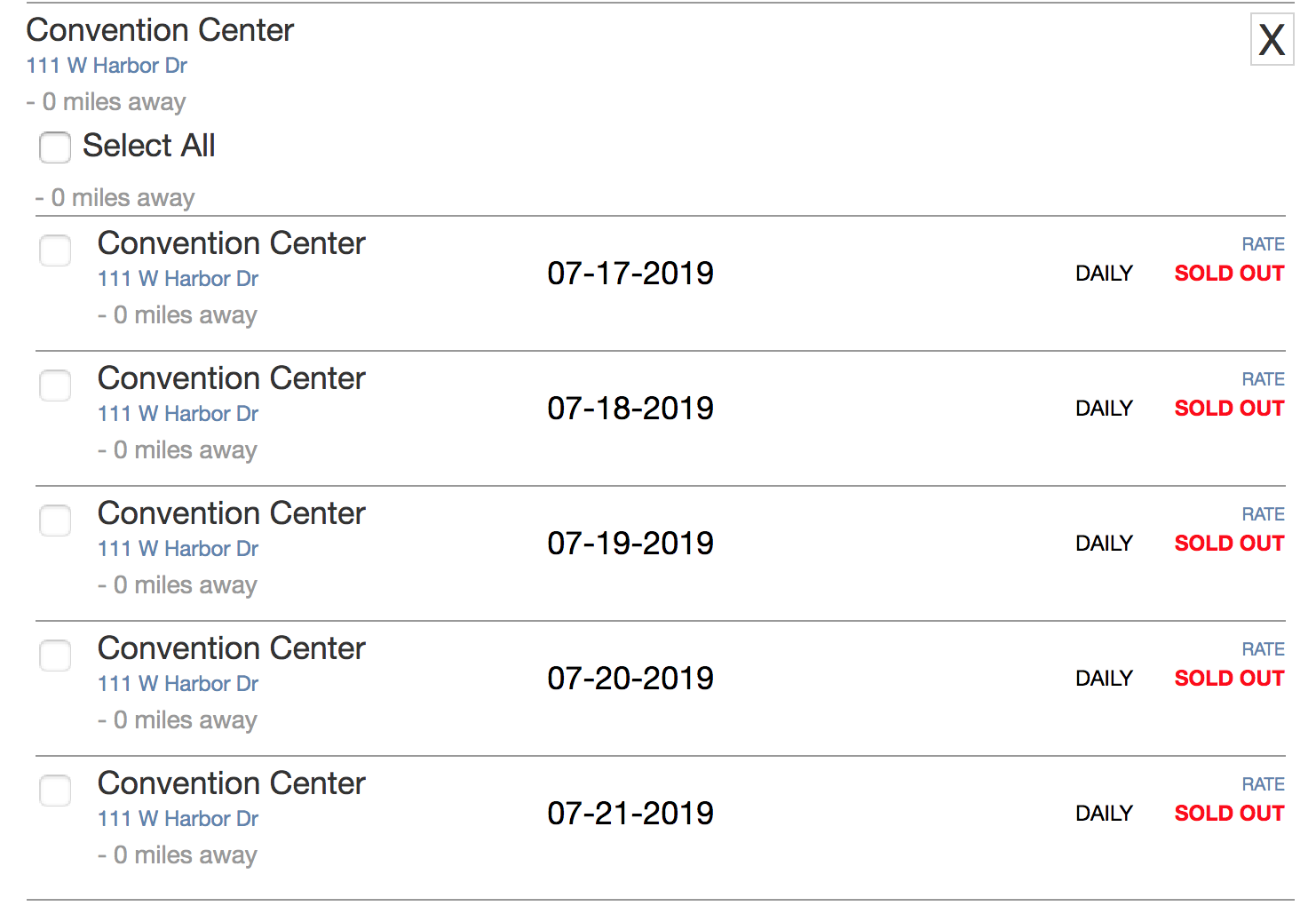 As is Diamond View Tower, which was only ever available for Saturday and Sunday: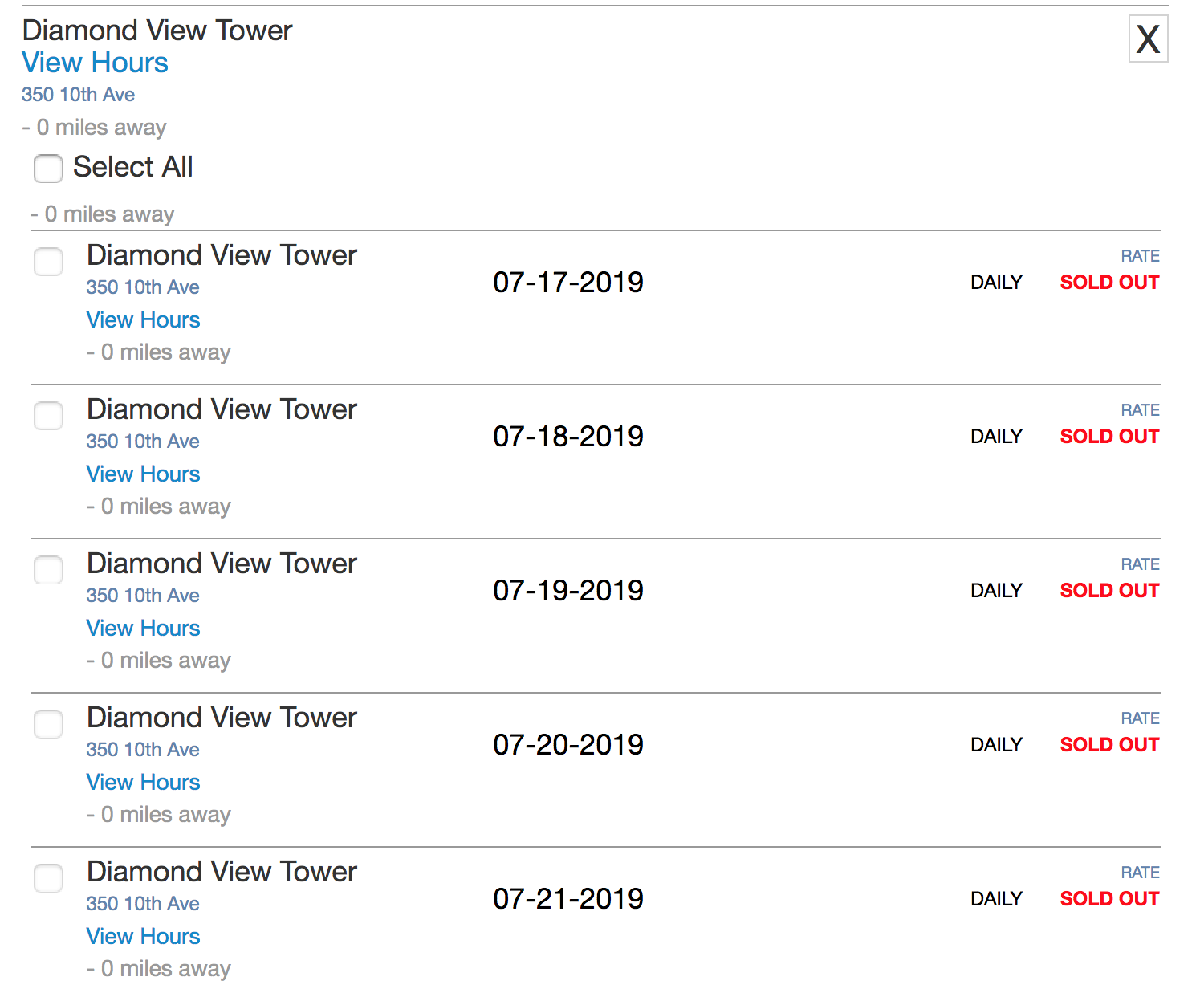 The good news, though, is that everything else is available. There are a few lots with no availability on Thursday or Friday, but these are lots used by businesses who need the spaces on weekdays, and weren't available from the start. Hilton Bayfront — arguably the second most in-demand lot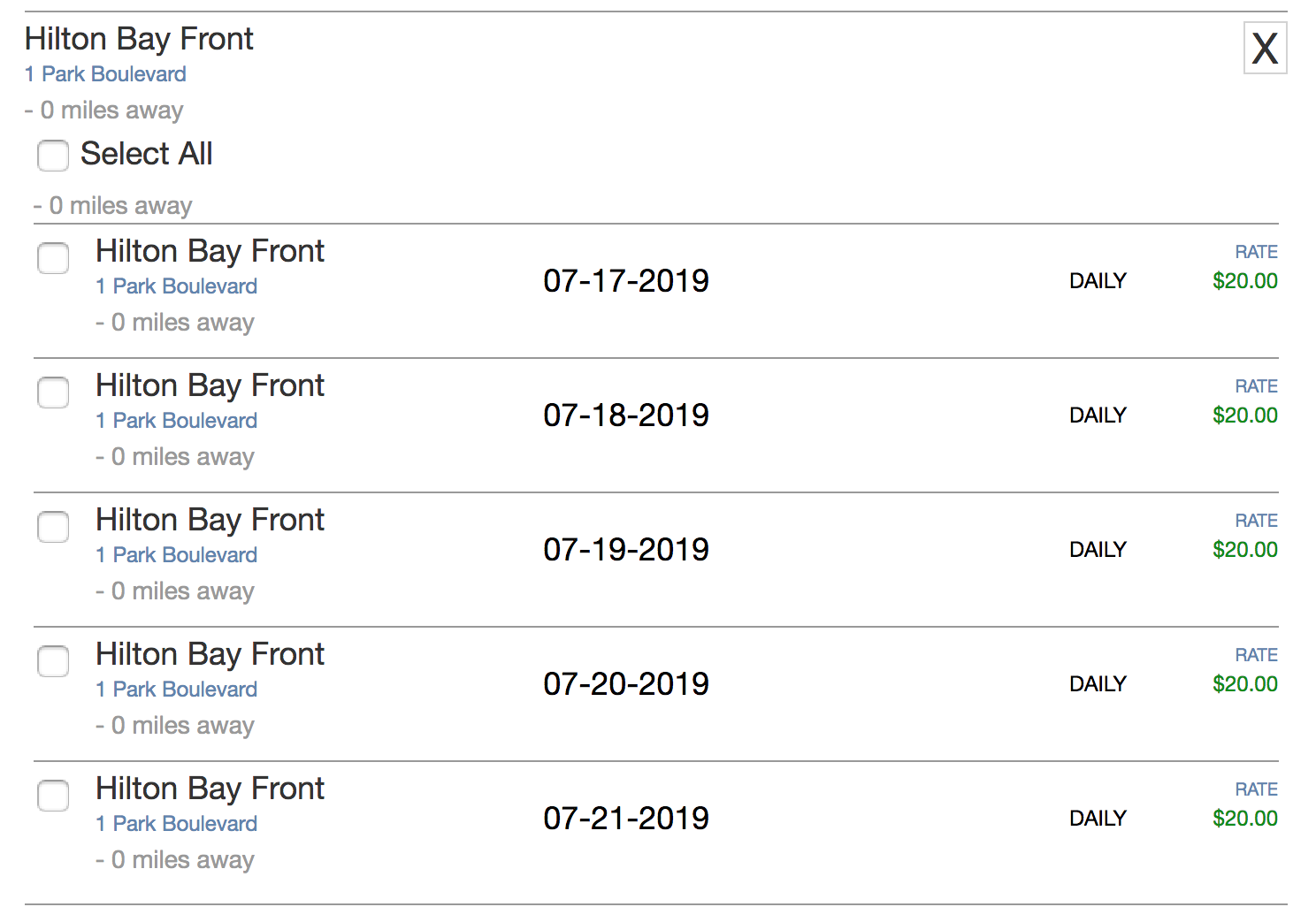 Group 2 will start on Monday, May 20 at 10AM PT.
[PREVIOUS]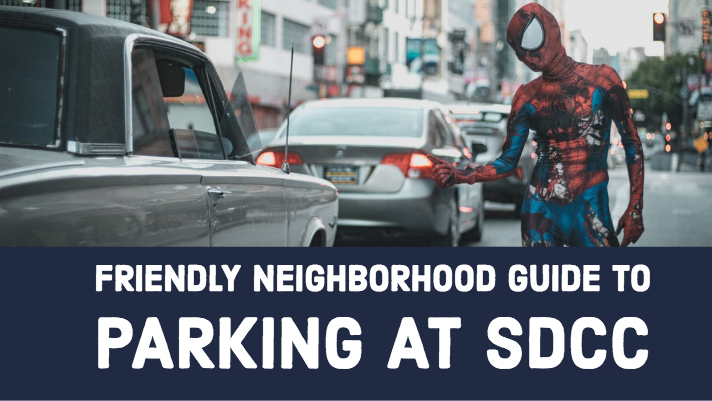 Parking is the last major pre-convention hurdle for attendees leading up to San Diego Comic-Con. Whether you're a local resident or not staying at a downtown hotel, where you park is very important.
Ace Parking (who owns most of the parking in Downtown San Diego) moved to a lottery based system four years ago, and that system is currently underway. Sign ups were open until May 5, and Ace has sorted entries into groups on May 6. Group 1 was then be able to purchase parking beginning on May 13, and then each subsequent week, a new group will gain access to the system to purchase their permits. At the end of the group sales, the system will be opened to the general public.
Here's a look at the available lots and pricing: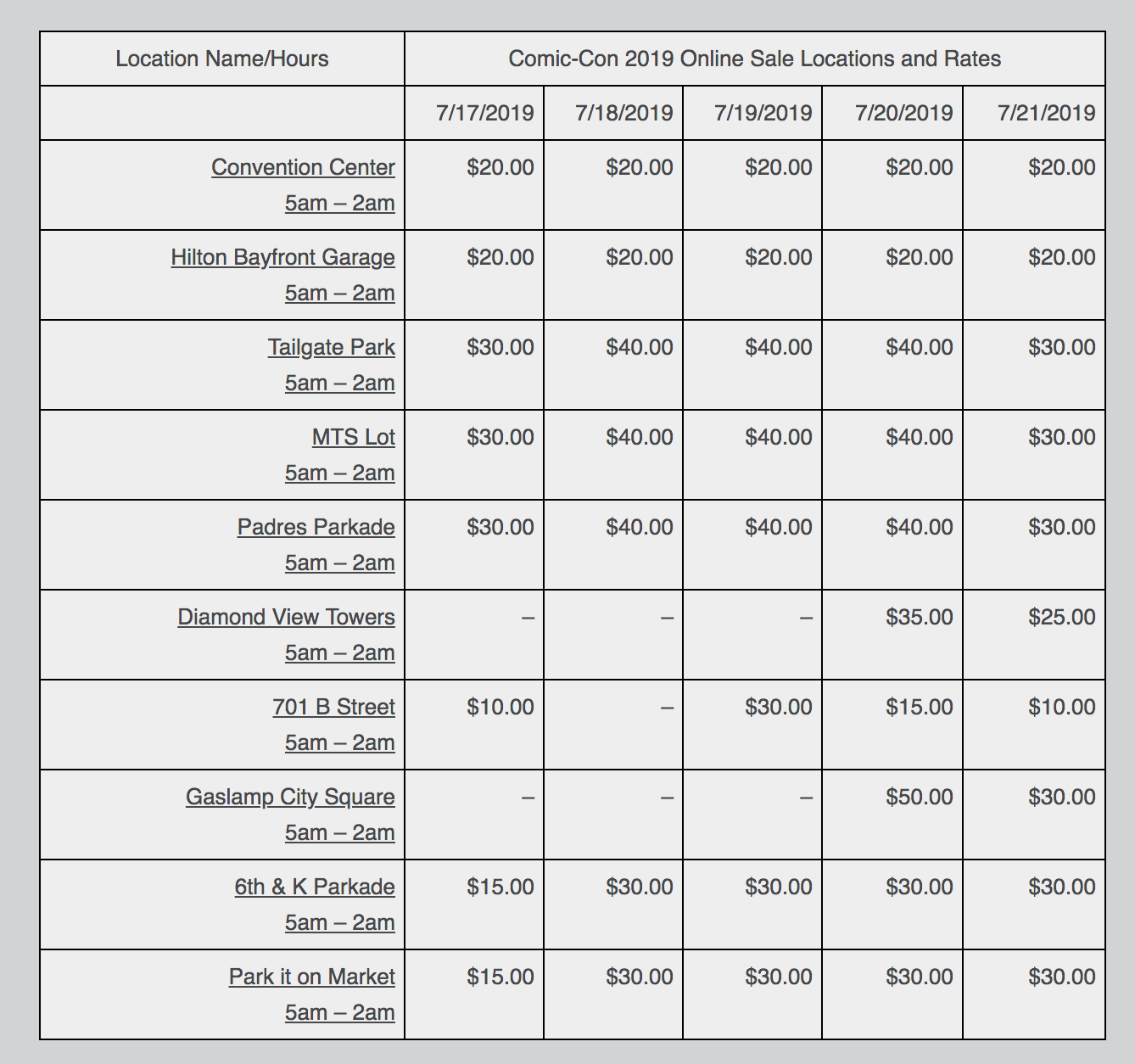 And here's a map, showing the location of each lot: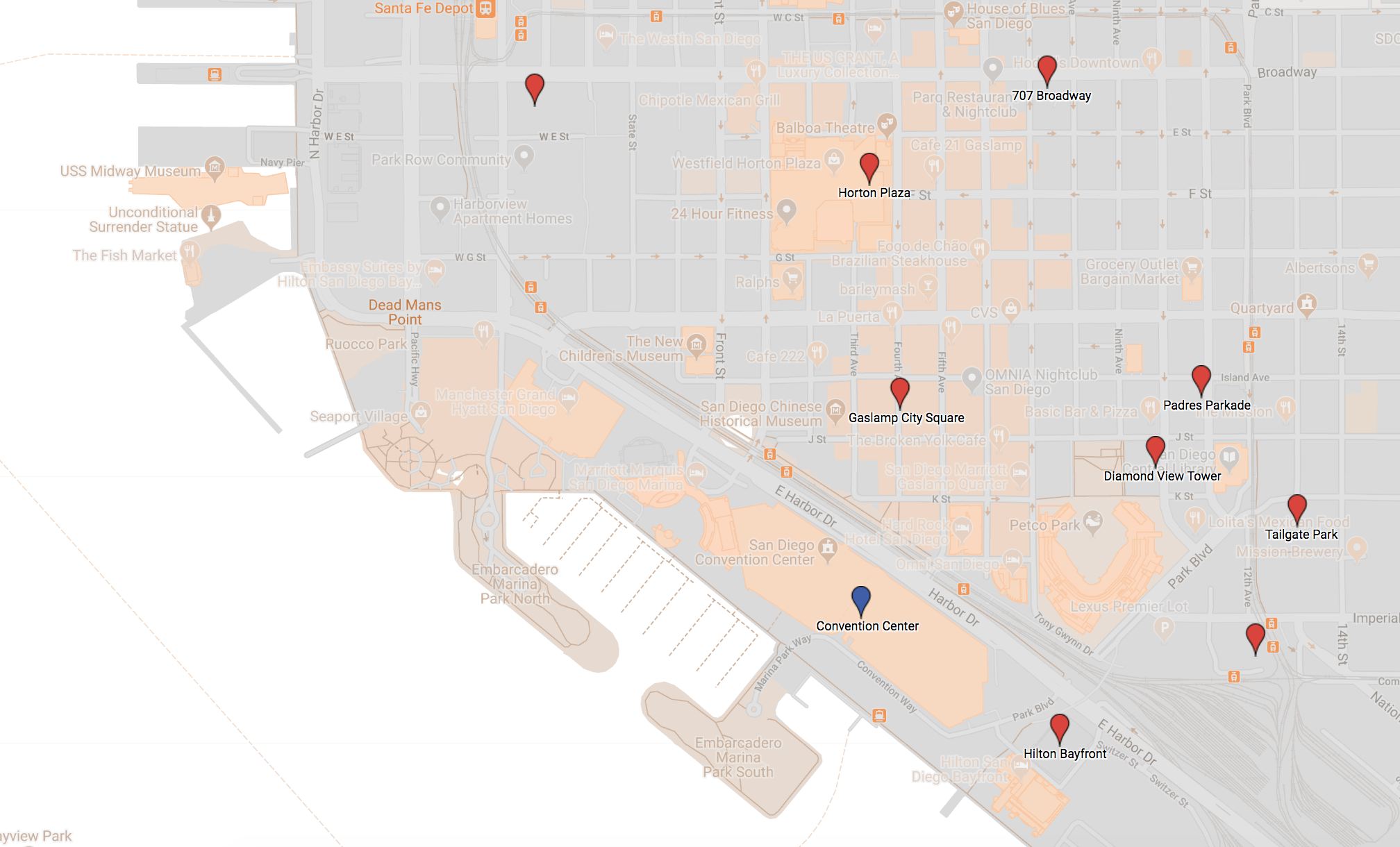 On the day of the sale, you will log into your Ace account (which you will need to set up during the checkout process if you haven't already done so). Here, you will have a list of all the available lots — ranging from the Convention Center to the Hilton Bayfront, and beyond. After deciding on your lot, you can click on the name to expand the list to see available dates and prices for that particular lot (Note: Listed availability and prices below are merely an example — they are not reflective of 2019 inventory).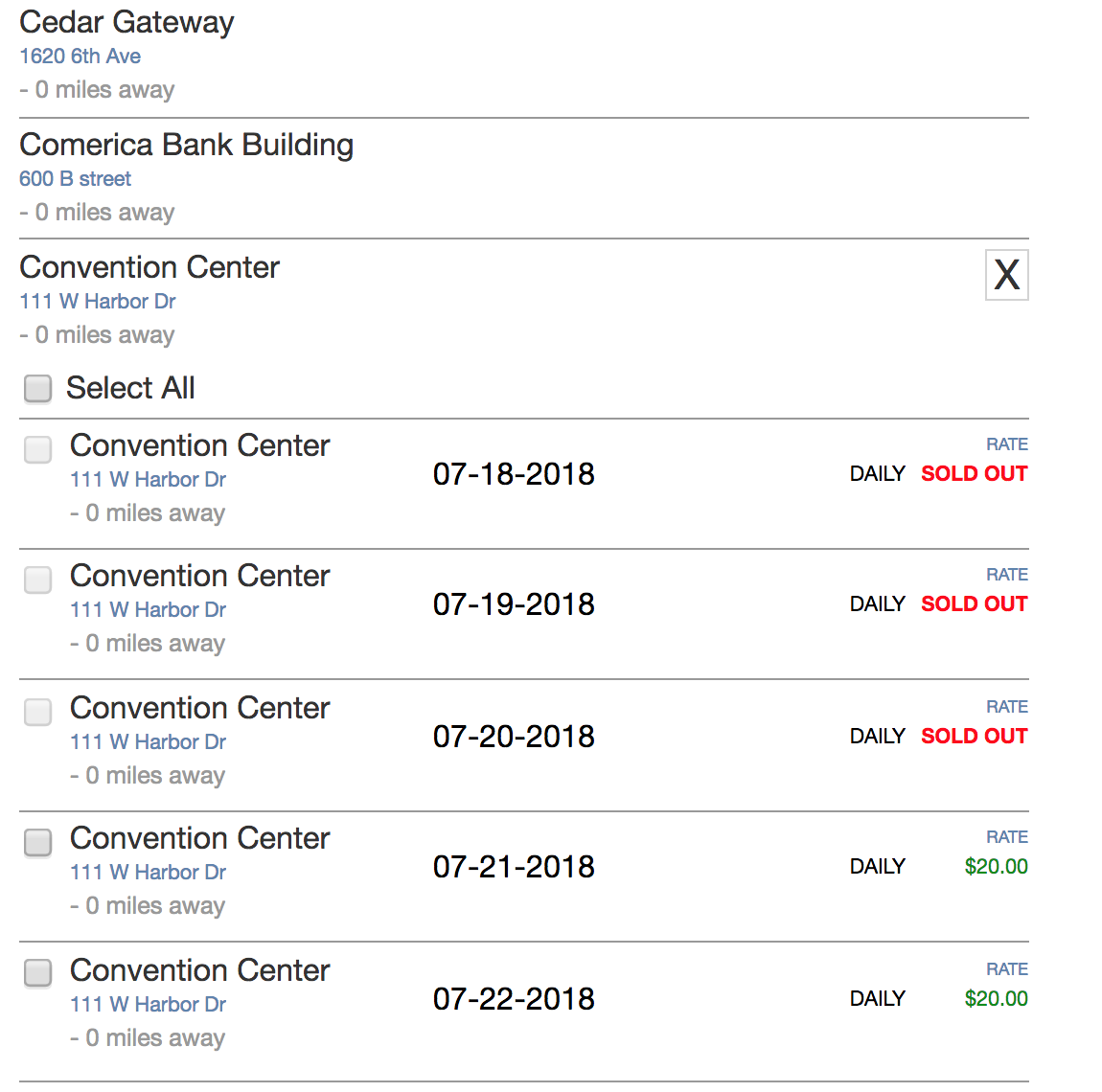 Remember, though, that there is no overnight parking in any of the lots. These are the opening hours of some of the lots:
Convention Center, Hilton Bayfront garage, Padres Parkade, Diamond View Towers: 5am – 2am

Tailgate Park, Triangle, MTS: 5am – 2am

707 Broadway: 4pm on Friday until 6am on Saturday. Saturday 6am – 12am and Sunday 6am – 6pm. No overnight camping.
After deciding on the options you want, you will tick them, and select "Add to Cart and Checkout" at the bottom of the screen.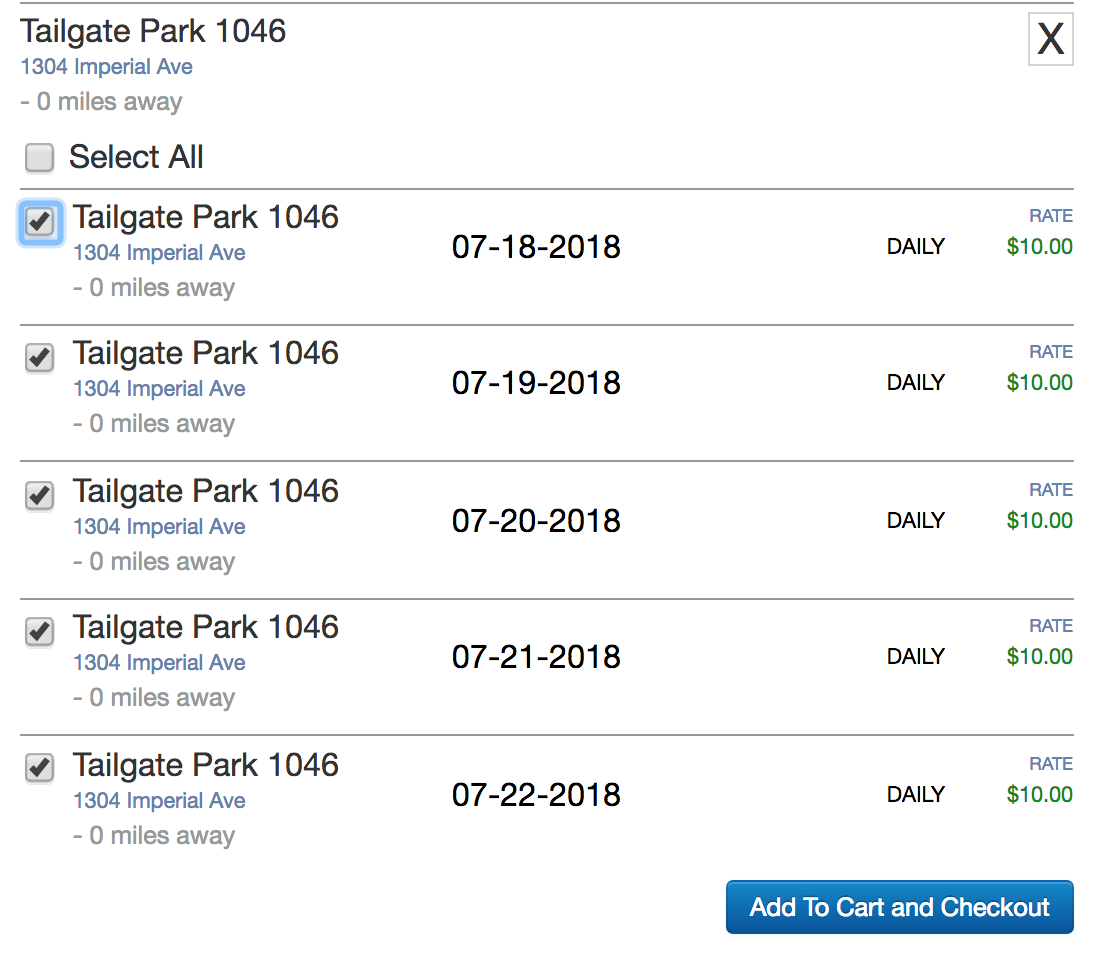 This will immediately take you to your cart, which will show a recap of your purchases, along with the price with the added daily service fee.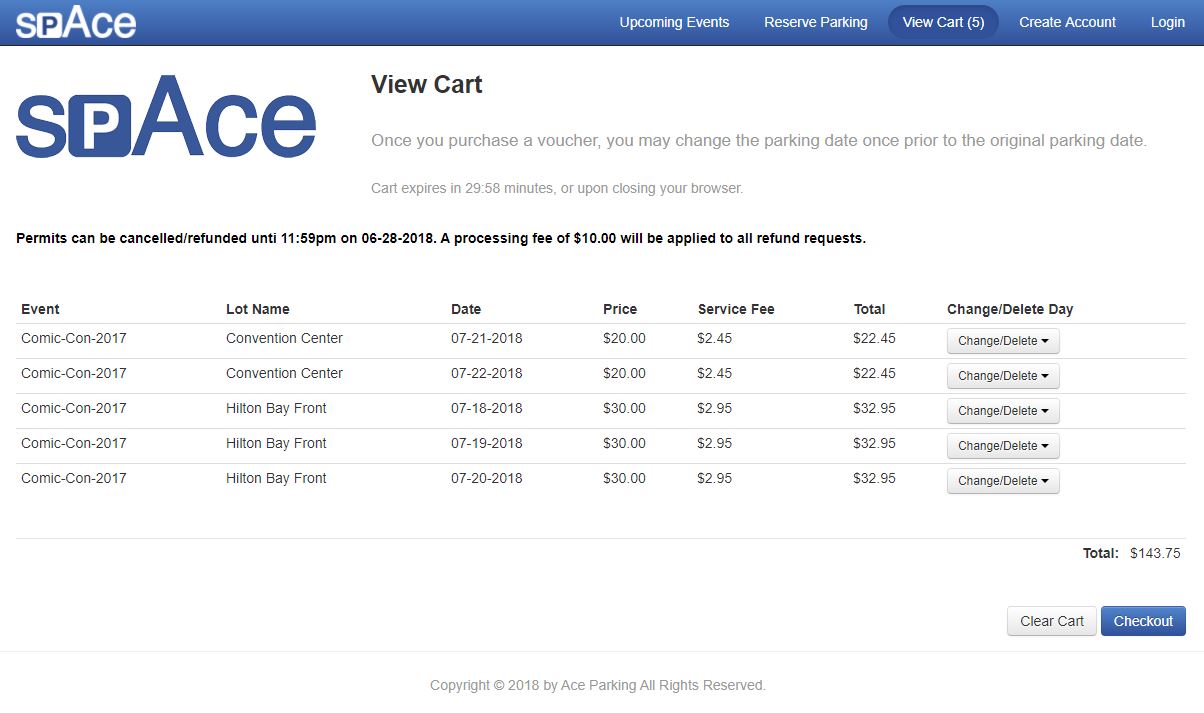 At this point, you can check out by filling in some personal information and your credit card information.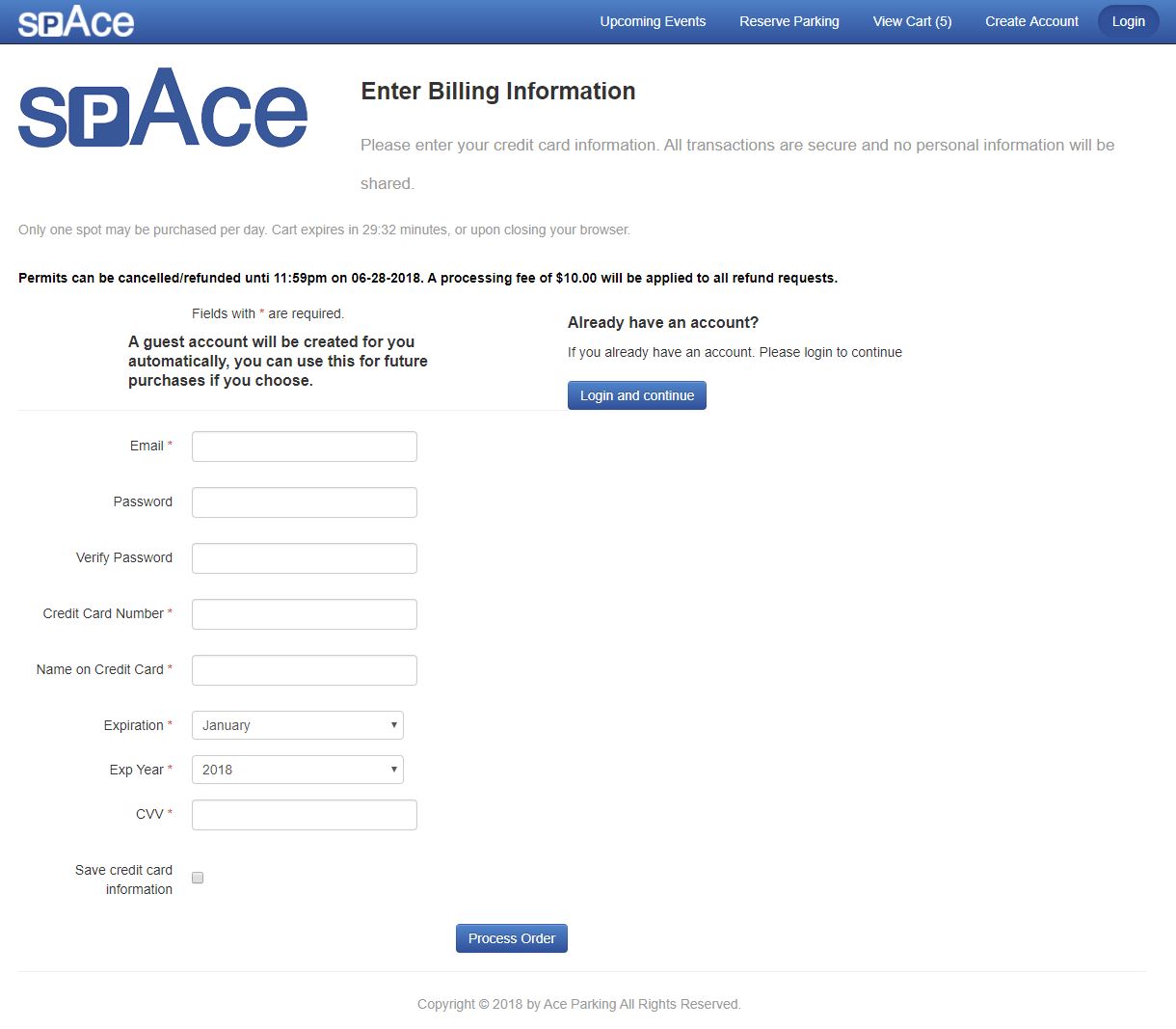 After that, the only thing left to do is to print your permit, and enjoy.