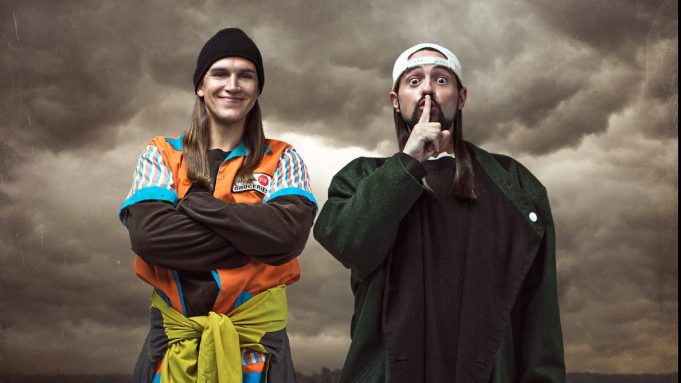 What would San Diego Comic-Con be without a Kevin Smith panel?
You definitely don't have to find out in 2019, as just as we reported back in April, Kevin Smith is heading to San Diego Comic-Con with a look at his upcoming film, Jay and Silent Bob Reboot.
Now, Deadline has revealed that attendees will be getting a panel with at least Smith and Jason Mewes, though it's unknown yet if other castmembers — which include Rosario Dawson, Jason Lee, Chris Hemsworth, Justin Long, and Shannon Elizabeth — will also be along for the ride.
Later, Smith confirmed that the panel will be in Hall H, and that he will be showing attendees the trailer "and a big ol' star-studded scene from the movie nobody but me ever asked for".
Come to my Hall H panel at @Comic_Con this year and I'm gonna show you the trailer and a big ol' star-studded scene from the movie nobody but me ever asked for – #JayAndSilentBobReboot! https://t.co/CdEbf9iQLf

— KevinSmith (@ThatKevinSmith) June 21, 2019