It's back — with a new twist!
Comic-Con International has brought back the Online Exclusives Portal — the online lottery system where you'll sign up for things you're interested in and later find out if you're a winner — for San Diego Comic-Con 2019. Just like last year, you can select "time slots" for SDCCxFunko (which will carry the Toucan Pop! and Pez as well as the SDCC Batman), Funko (which will carry everything else), Hasbro, LEGO, UCC Distributing, and Bluefin Distribution (Tamashii Nations) – as well as FOX, FX, Warner Bros. and a few other autograph signings.
However, there's a new twist this year. As first introduced at WonderCon, you now have "points" for each day, which you can allot as you see fit. Want to put all of Saturday's points towards one Funko timeslot, to give yourself more chances? You can do that. Want to split your points between a few different things? You can do that too. The only thing you CAN'T do is use one day's points towards a different day — ie, if nothing catches your interest for Sunday, you can't put those points towards something on Friday instead.
Here's a look at the points: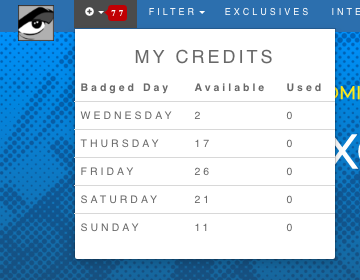 Also new this year, and also a repeat from WonderCon's system, you now have the ability to REMOVE something after you've added it. Since the portal will be open through July 9 at 12PM PT, if something in your schedule changes and you no longer think you can make a timeslot you signed up for, you can now remove it and use your points on something else instead.
If you're interested, you must login to your Member ID and click the "Exclusives" tab. From there, you can load the Exclusives Portal – and select the time slots you are interested in trying for.
Submitting for a time slot does not guarantee you will be selected as a winner. You must be 13 years or older and have a valid Comic-Con 2019 badge linked to your Comic-Con Member ID account for the day(s) which you are selecting for. In the event an exclusive studio or exhibitor signing is cancelled, for any reason, you will not be able to participate in an alternate signing. Cancelled signings will not be rescheduled.
You have between now (yes, RIGHT NOW) and July 9, 2019 at 12PM PT to submit. Then, winners will be selected at random on or around 48-72 hours later and will receive an e-mail to login to the Exclusives Portal to check if you win or not.
Visual Guide
After logging into your Member ID and clicking on the Exclusives tab, you should hopefully see this: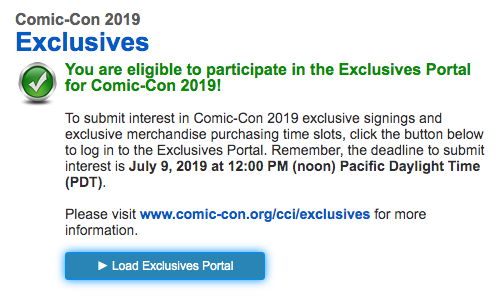 After clicking that link, you'll be taken directly to the Exclusives Portal, where you'll be welcomed.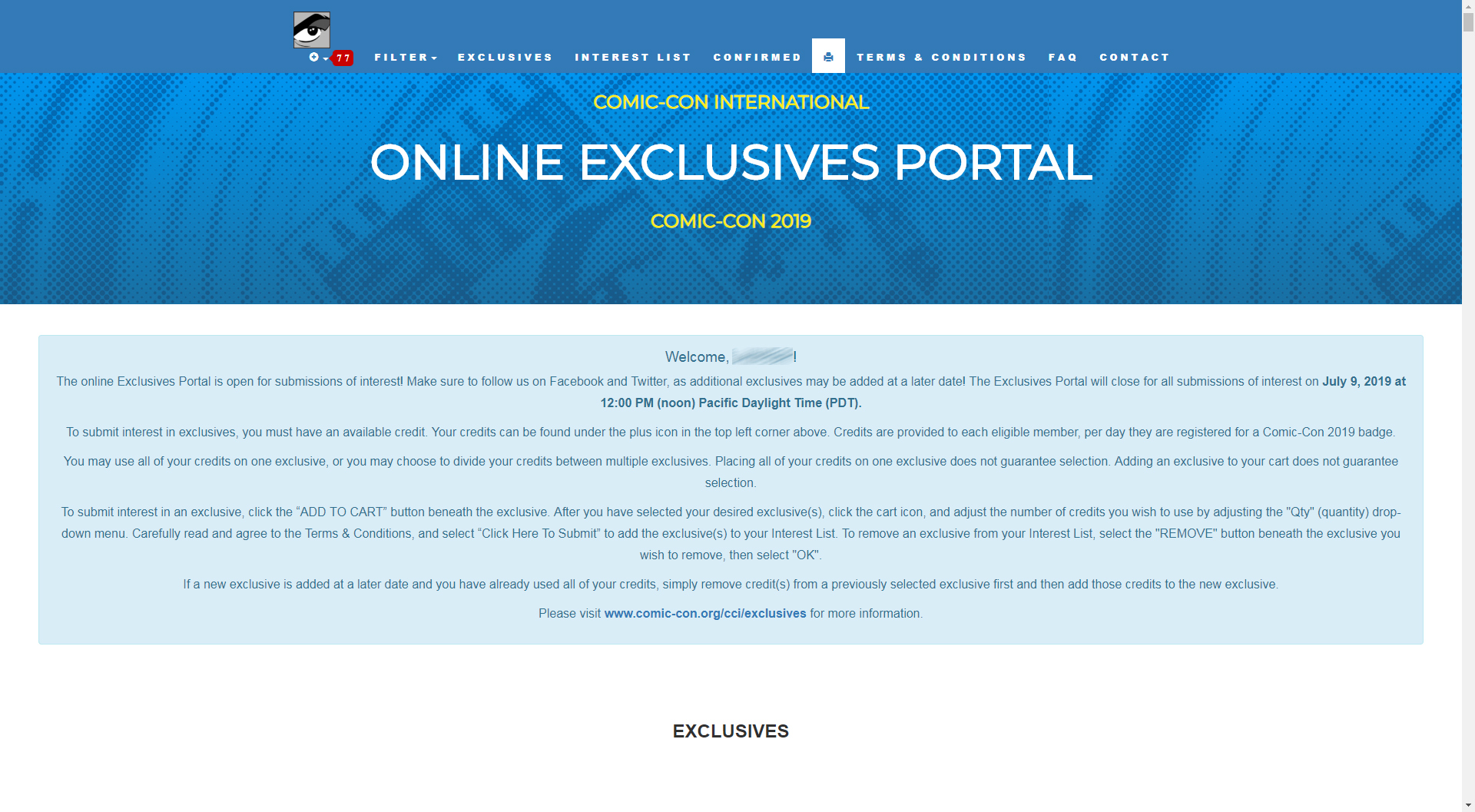 Scroll down just a bit, and you'll see the many, many options. Choose the one you want.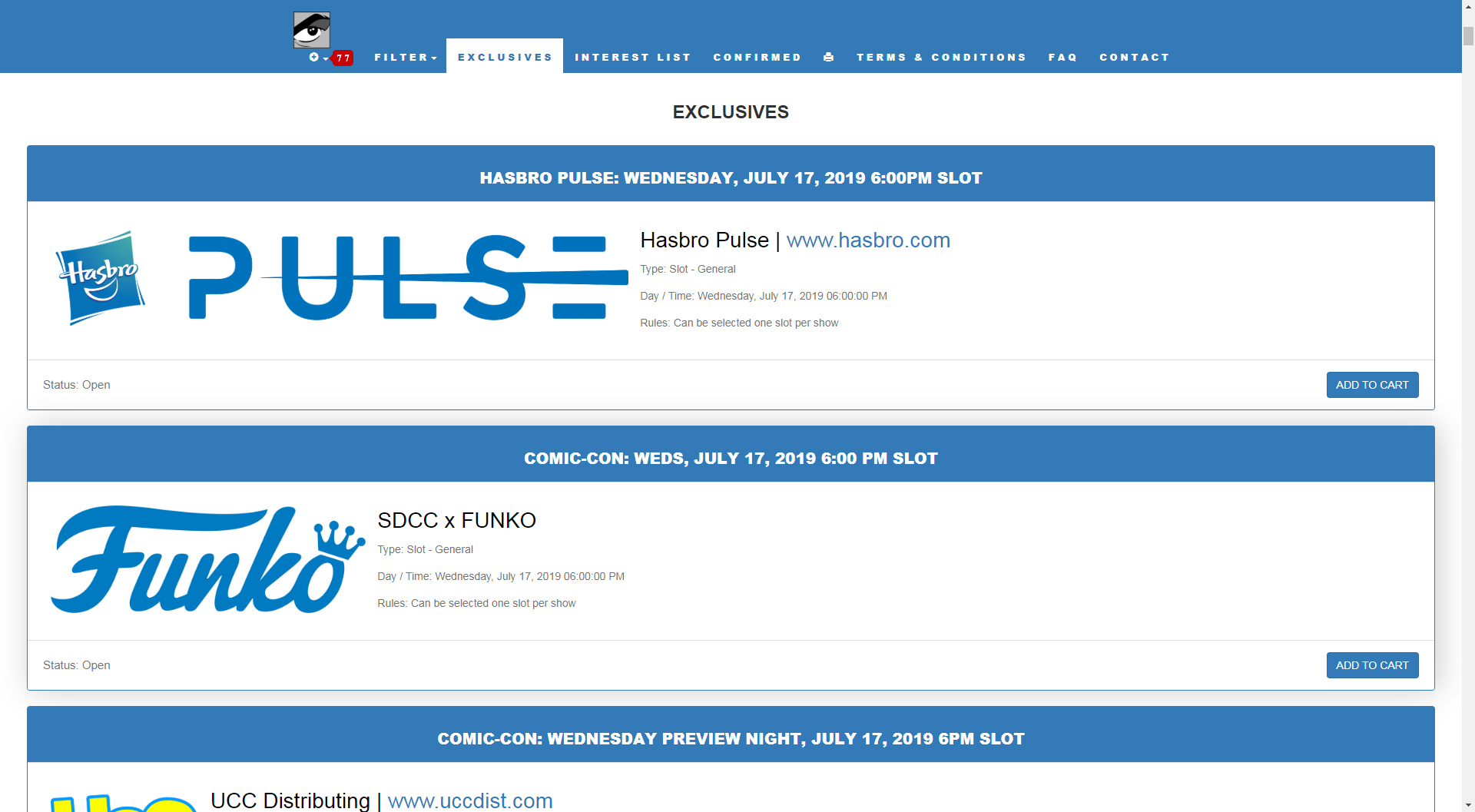 You'll need to click "Click here to agree to the Terms & Conditions" before you can add to your cart. Next, click "I AGREE". This is also the stage where you select the number of points you want to use. Want to put more than one point towards something? Change the Quantity.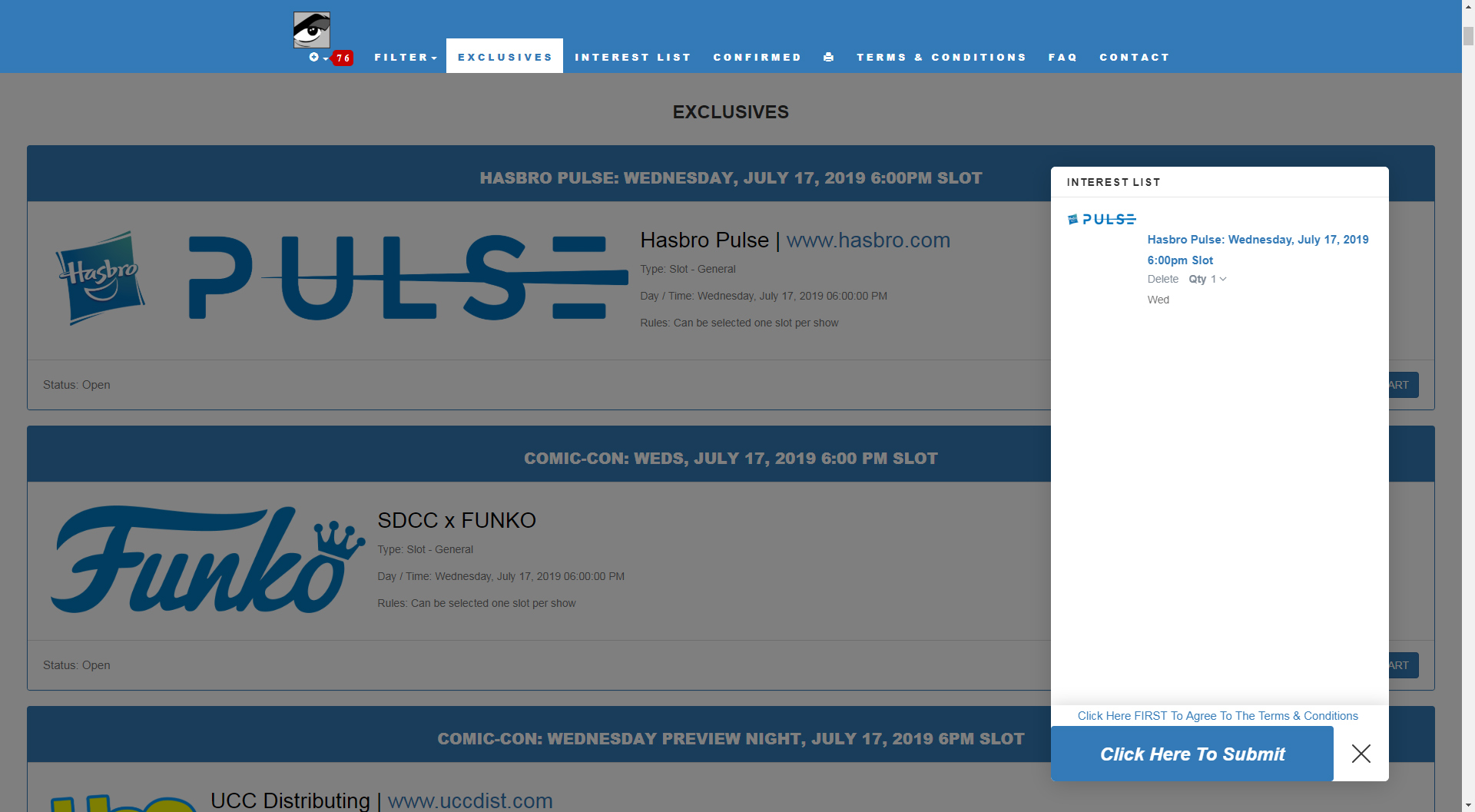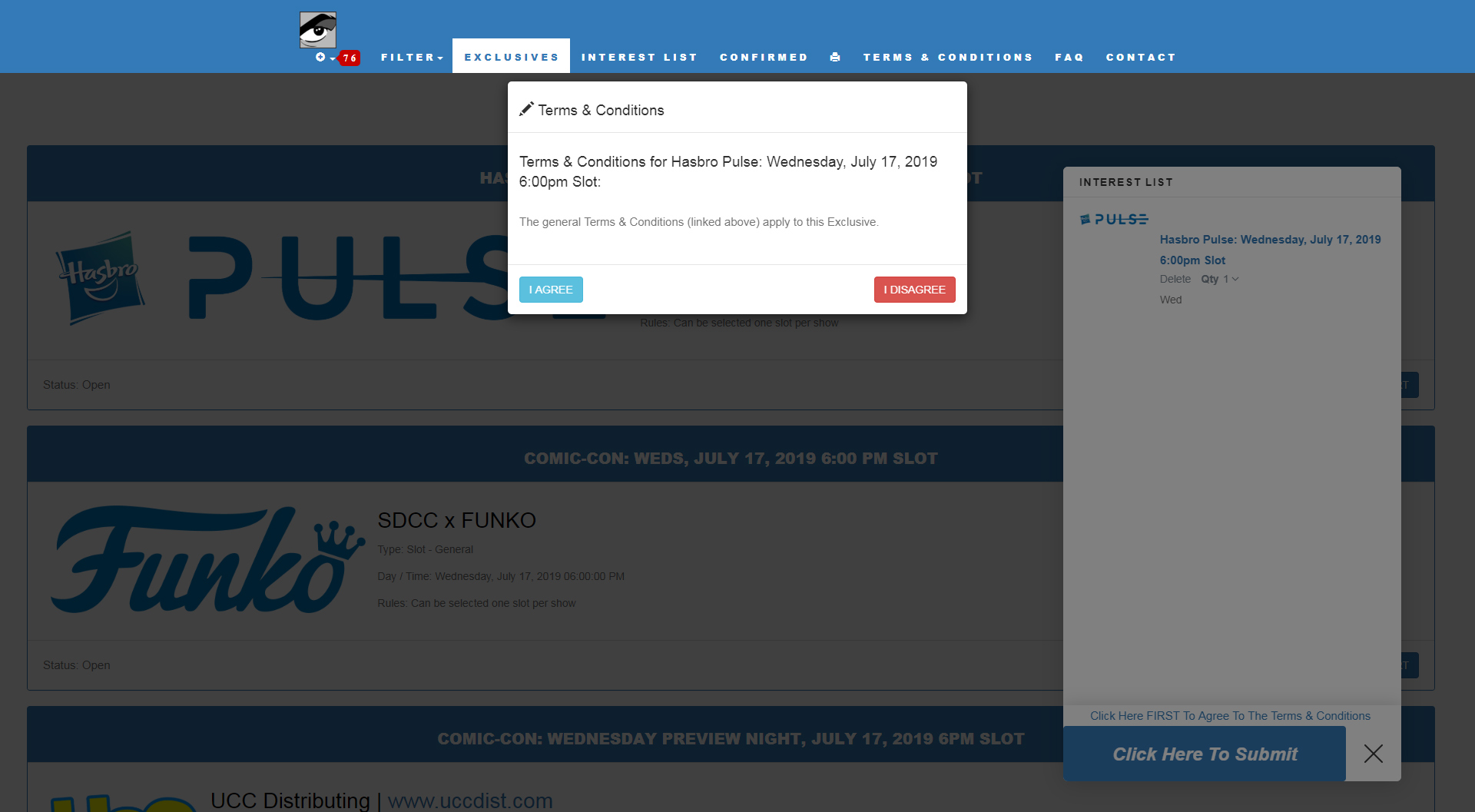 , and then you'll be able to ADD TO CART. From here, it will open up a new pop-up, and you'll need to "Click Here to Submit". Once you've done that, you'll receive a message notifying you that your interest has been confirmed, and they'll e-mail you at a later date on or around July 13 to alert you if you're a winner.